What you should know about mental illness
November 13, 2019 | 12:00am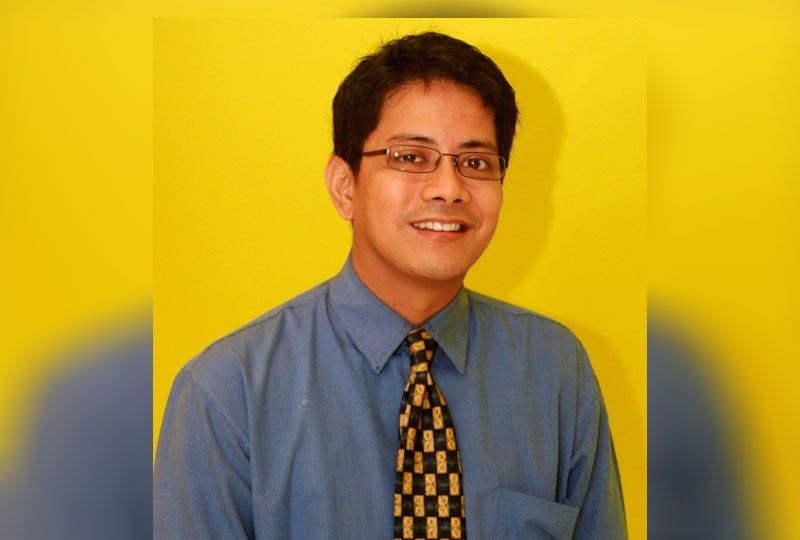 The confessions of celebrities, mostly young, are alarming. They admit that depression has driven them to entertain drastic measures (read: self-destruction) and, happily, some of them come to their senses before it's too late or thanks to professional intervention.
•Case No. 1: Gab Valenciano admitted that he tried to commit suicide, the first time by slashing his wrists and the second time by hanging on to the balcony of the condo unit where he lives with his girlfriend. On his Instagram, Gab wrote, "I post stuff like this not for sympathy but to show that choosing to fight is all we have, so we might as well fight with everything that we've got. My heart also goes out to every single person who has supported me through this entire ordeal. Alive to fight another day, alive in every way," and at the same time thanking his parents, Gary Valenciano and Angeli Pangilinan, whom he described as "my pillars of peace, love and strength. Thank you, Mama and Papa, for always being there for me."
•Case No. 2: Paulo Avelino also admitted that depression drove him to near suicide, and that he decided to talk about "the dark period in my life because I knew that someone out there is going through the same thing." Paolo recounted that years back, "I found myself in a place where I only saw one way out. I went through a spiraling journey of depression and suicidal thoughts…where everything seemed like nothing mattered anymore." He reminded everybody that people who appear to be okay or who seem to "have it all" might be going through their own struggles, fighting their own demons. His advice (the voice of experience): "Please don't be afraid to reach out to your friends, family and loved ones…don't be scared to voice out what you feel no matter how hard it is."
•Case No. 3: A singer is grappling with an apparent mental illness suspected to have been caused by her father who keeps pounding into her head since she was a kid and, now that she's in showbiz, that she's "not beautiful, gaining weight (mataba)" and not up to (hindi bagay) her handsome singer-boyfriend.
Iza Calzado also clarified that her foreigner mom didn't die of cancer but succeeded in committing suicide after several attempts, an incident that rendered Iza traumatized maybe for life and afraid to have her own child.
Jeannie Goulbourn lost her daughter Natasha to suicide in 2002. She set up the Natasha Goulbourn Foundation (NGF) in 2007, now known today as New Good Feelings Mindstrong (NGFM). Here are excerpts of the candid interview Jeannie did with Funfare a few years ago, which remains relevant up to now:
Most young people today lack emotional resilience. They cannot face frustration, rejection or any kind of failure. What about the pressure from media to have a "perfect body," a perfect face? Natasha did ask me if she needed to improve her face and I said, "What???"
In the darkness, you never understand but slowly you learn to accept. Thy Will be Done. It is Done. And you turn to yourself with a burning question: So who am I now less one child? Did I bury part of me with her? What is life to me now? I turned around and looked at the pain in the eyes of the surviving sister, the eyes of a very masculine macho husband. I felt defeated.
Perhaps I was not the perfect mother to her? You are in "the other world now," Natasha, but I'm sure you can hear me say, "I love you, I love you!" deep in my heart. I want to believe that it was not the "real her" that took her life. The brain shifted, the person had changed.
Natasha had brought meaning to my life, thus in her death I found life. She did love life in her own way that I never understood. I struggled to start living again, and so must parents in the same situation. Hold on to your child's dreams and share them with others. Death will never separate a parent from her child. We mothers and fathers are Warriors of Hope for us, for others. I made it, so will you!
(From Jeannie: Feeling hopeless and alone? Call us. We are here to listen. Hope Line Philippines 24/7 Suicide Prevention and Emotional Crisis Lines: 8804-4673/0917-5584673/2919 [toll free for Globe and TM subscribers]. There's help, there's hope.)
And now, let's hear it from psychiatrist/psychologist/life coach Randy Dellosa:
What leads young people to try to commit suicide?
"It is an alarming trend these days that young people are inflicting injury to themselves or committing suicide.
"The major culprit for young people to commit suicide is depression.
"Depression is often triggered by stressful or traumatic situations that cause overwhelming hurt, anger, pain, or sadness.
"Some common triggers for depression in young people include bullying, school pressure, romantic heartaches, family conflict, or parent-child misunderstandings.
"Some depressed people consider suicide as the solution to escape from problems and intense negative emotions.
"Sadly, suicide is a permanent and tragic solution to oftentimes temporary and solvable problems."
Does social media have anything to do with it?
"Social media can contribute to depression in a number of ways.
"For one, social media is known to elicit feelings of low self-esteem, especially in young people who are insecure and who tend to compare themselves with others.
"Secondly, social media is often a venue for cyber-bullying.
"And thirdly, many young people get addicted to social media which causes depression due to disturbed school work, family life, and social relationships."
What are the signs that a person is grappling with depression?
"The symptoms of major depression include a sad or irritable mood, low motivation, reduced sense of enjoyment, changes in the sleep pattern, changes in appetite, low energy level, poor concentration, low self-confidence, negative overthinking, self-injurious behaviors, and suicidal thoughts or attempts."
What can help people get out of depression?
"Regular exercise, balanced diet, sound sleep, positive social interaction, recreational activities, and spiritual activities are all helpful for the depressed person.
"It is important that depressed and suicidal people seek professional help from a psychiatrist and psychologist.
"A psychiatrist will treat the major depression medically through anti-depressant medication, while the psychologist will handle the emotional baggage and life concerns that are feeding the depression.
"With proper treatment, depressed and suicidal people can actually experience significant improvement within as early as three weeks.
"There truly is much hope and help for people who are depressed and suicidal to be happy and well again!"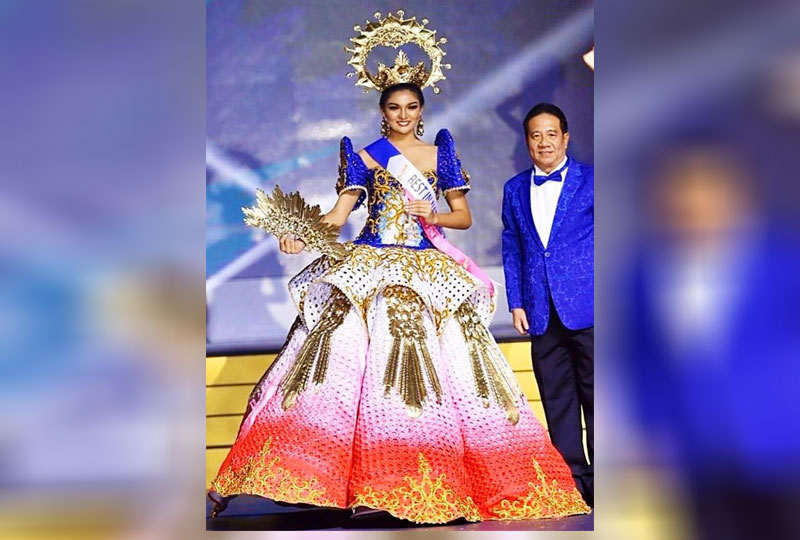 Cyrille destined to be crowned
2019 Miss Tourism International Cyrille Dominguez Payumo of Porac, Pampanga, beat 38 other beauties at the 2019 Miss Tourism International (MTI) last Saturday, Nov, 8. She was crowned by outgoing queen Astari Indah Vernideani of Indonesia.
She was destined to win after she replaced Mutya winner Tyra Goldman at the last minute when the latter's bid to compete was rejected by the organizers due to citizenship issue. She also bagged the Best in National Costume award (photo with MTI organizer Tan Sri Datuk Danny Ooi).
Cyrille's court included Gabriella Patricia Mandolang of Indonesia, Katerina Serhiyivna Kachashvili of Ukraine, Joanna Babynko of Poland and Chan Sotima of Cambodia.
Witnessing Payumo's victory in Malaysia were Mutya Pilipinas, Inc. (MPI) executives Cory Quirino and Arlene Rivera Tolentino.
Cyrille is the fifth Filipina to win the crown, after Peachy Manzano in 2000, the late Rizzini Alexis Gomez in 2012, Angeli Dione Gomez in 2013 and Jannie Alipo-on in 2017.
— Celso de Guzman Caparas/Photo courtesy of MPI
(E-mail reactions at entphilstar@yahoo.com. You may also send your questions to askrickylo@gmail.com. For more updates, photos and videos visit www.philstar.com/funfare or follow me on www.twitter/therealrickylo.)