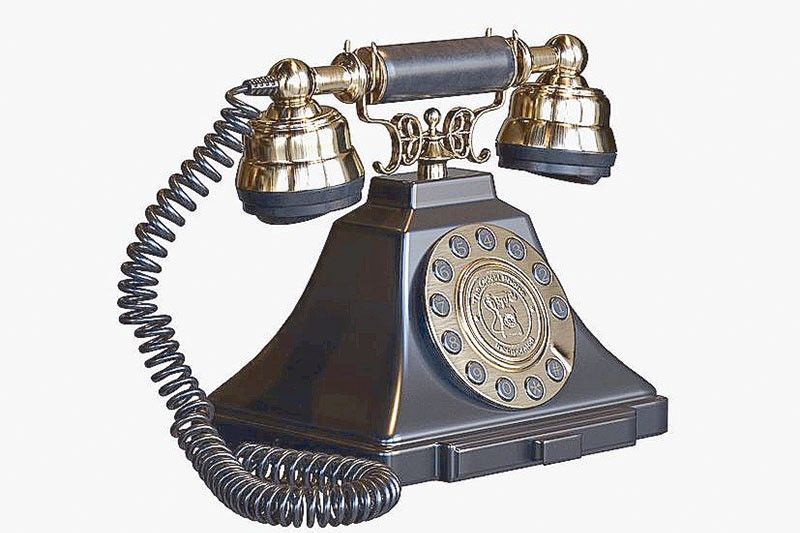 What will they think of next?
RAZZLE-DAZA
-
Pat-P Daza
(The Philippine Star) - October 14, 2019 - 12:00am
A few months ago, I was on my mobile phone with a male friend. After a few minutes, the conversation got very heated and I became so upset that I decided to end the call. I didn't want to say anything nasty that I'd regret later.
Had that happened four decades ago, before cellular phones existed, I would probably have banged the rotary telephone repeatedly until his ears bled! I remember how sturdy those black rotary telephones were. You could bang them, drop them, even throw them at a wall and they'd still be working.
I had a love affair with the telephone. As a teenager, I remember spending hours and hours talking to boyfriends or classmates about the most mundane and inane things imaginable. I had so much fun making telebabad. I looked forward to weekends when I could use the phone practically non-stop unless the party line (there was a shortage of phone lines back then so subscribers had to share a line) managed to use it first.
On one occasion, I remember my dad surprising me by installing two telephone extensions in my room. We had two telephone numbers back then: 975938 was the one in my parents' room with the party line, while 982244 was my lolo's number. He was a member of PLDT's board of directors back then and one of his perks was a phone that didn't have a party line. You can imagine how happy I was with two telephones within easy reach in my room. Sometimes, I even used both phones at the same time! I could even have three-party calls if the conversations got extra juicy. There were times I'd be on the phone until the wee hours of the morning, and I'd put a pillow over my head to muffle the sound so that my mom and dad wouldn't hear that I was still awake. There were also times when I would fall asleep in the middle of phone conversations after midnight.
These days, people hardly use their telephones because the cellular phone is easier to use and is, of course, more mobile. If the landline wasn't required for us to have wi-fi at home, I would have probably unsubscribed to PLDT years ago. Come to think of it, there are only two people who call me on my landline at home: My mom and Tita Dolor Guevarra!
The telephone has truly endured and evolved. Alexander Graham Bell invented it in 1876 because he was interested in the science of sound due to the fact that both his mother and wife were deaf. By 1983, Motorola had released its first commercial mobile phone even though the company had already invented it in 1973. In the early '90s, Nokia was the preferred brand here in the Philippines for calling and texting. But by 2007, the first iPhone was released by Apple, marking the introduction of the smartphone. This smartphone allowed you to not only call and text, but also take photos and videos, send and receive e-mails, and help you avoid traffic. Heck, you could even have a video call!
What will they think of next? I'll bet that in a few years, we will be able to smell and even touch the person we are speaking to at the other end of the line.