Sheryl springs a sexy surprise
September 28, 2019 | 12:00am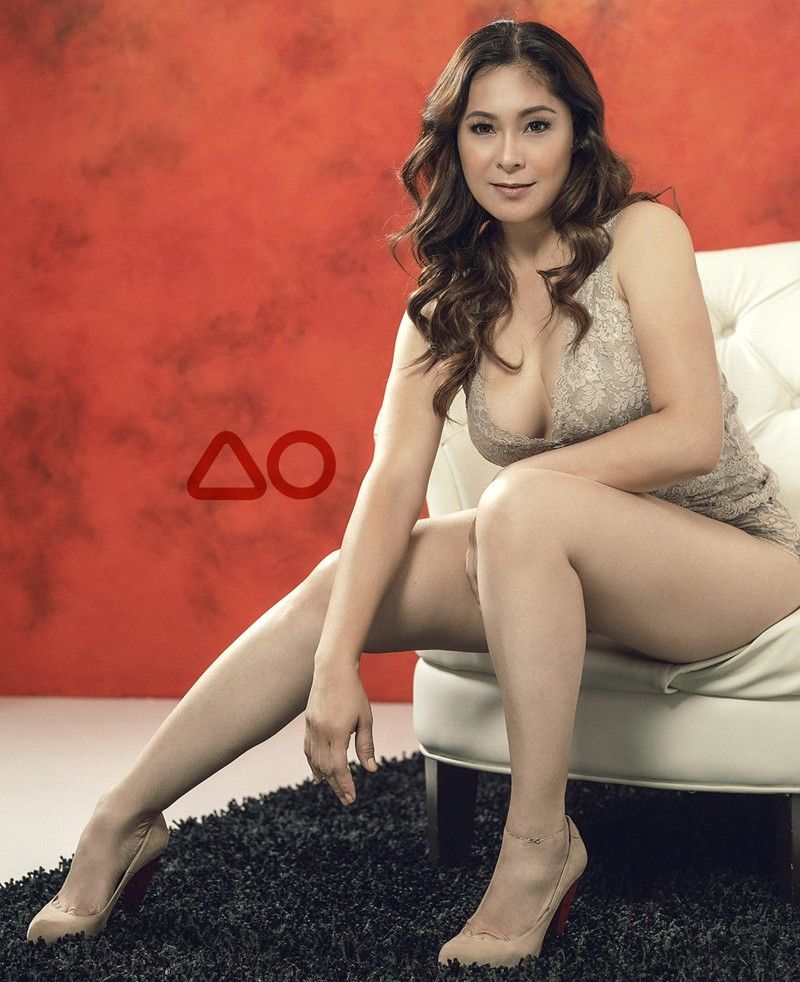 Better late than never?
Sheryl Cruz thinks so.
Divorced from her husband Norman John Bustos, 49, last known to be a sheriff with the San Francisco Police Department (SFPD), Sheryl is a single mom to teenage daughter Ashley. At 45, she said that she believes that it's the time to change ­— that is, from a sweet image to a sexy one. Sheryl undergoes her, well, "baptism of fire" via a sexy shoot for AOmnl.com
So what was she thinking?
"All I can say is why not? Probably, it's because I'm already of age to make my own decisions," she said in an interview with the portal, "plus I have nobody to ask permission from. And you know I'm celebrating being a woman…being an independent woman. I don't think that there's anything wrong with flaunting what you have, especially if you still got it."
And flaunt it she does. The full set of Sheryl's sexy shoot appears in a series of articles and videos on AOmnl.com this month.
AO means ALL OUT, the new local men's lifestyle portal that features the hottest and sexiest women in the celebrity and influencer worlds, and all the other essential guy stuff for the complete experience.
AO also publishes a bi-annual magazine special. The maiden issue, AO at the Cinema with Bela Padilla on the cover, is now available on all National Book Store branches.
Excerpts from the Sheryl's interview with AOmnl.com
Did you have to ask Ashley's permission for the sexy shoot?
"Well, the only person I've had to ask about this was my daughter, and she was very supportive of this."
Some women question shoots like this, but it's also about women asserting their power, di ba?
"Probably, it's because Filipinos have really been conservative. I mean, I have nothing against our culture. Since I've studied long enough when I was in the States ­— I was a liberal arts major — I've come to accept my independence as a person and as a woman. There really is nothing wrong with doing things like this; I don't think I'm crossing the line."
We wonder what would have happened if you said things like this in 1988. Of course, you were only 14 then! You know how kids today can already say things like this.
"Of course, it wouldn't have been acceptable. This is the thing kasi: When people see you as a child star, they don't want you to grow old. But we do grow up! We get old. By doing this shoot, I just want to say that I've gone full circle."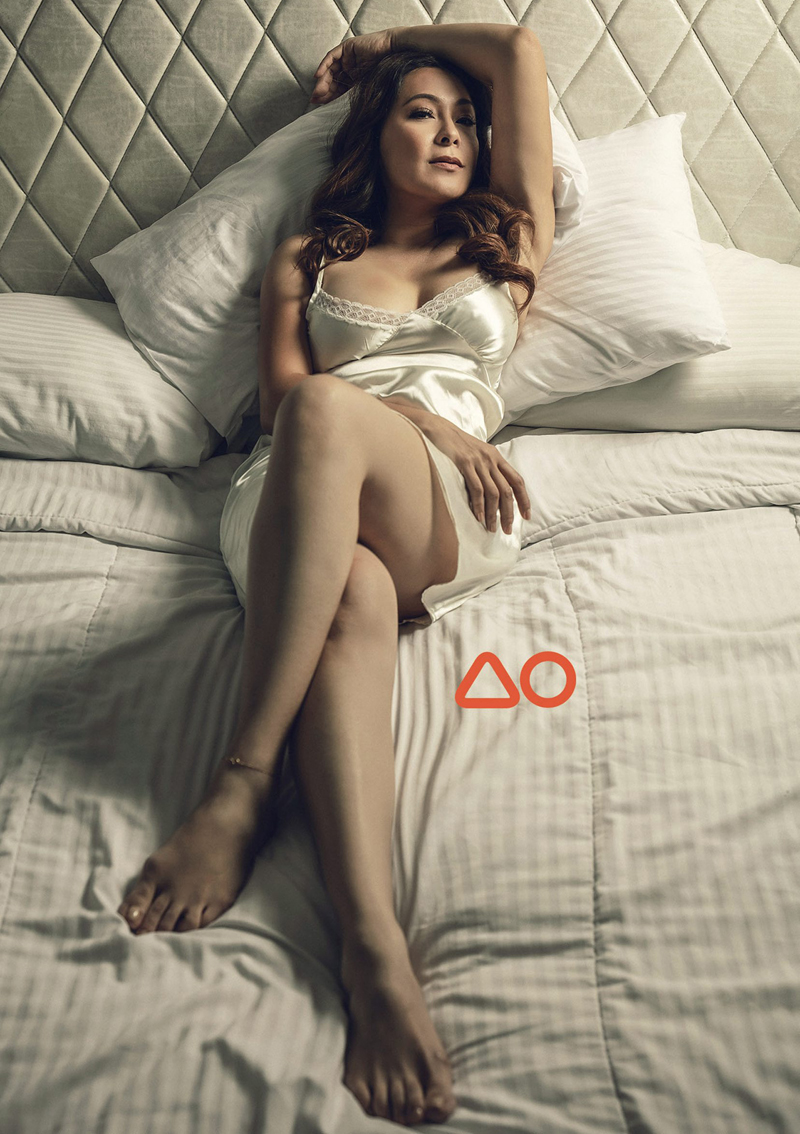 We got the idea for this shoot from a recent photo of you that made the rounds on social media, where you were topless beneath a leather jacket. What was the story behind that?
"I just wanted to do my portfolio for 2019. I wanted to go with the flow of the current times. What are the pictures that you see of celebrities now? In fact, I've seen a lot of celebrities my age who've gone past what I'd done."
Do you agree that a woman is at her prime in her 40s?
"There was a time when they said a woman was at her prime in her 30s, ngayon 40s na. Before you know it, 50s na, di ba? But, yes, I guess I do feel I am at my prime now that I'm in my 40s. I feel more empowered. I don't second-guess or hesitate about myself too much."
Part of the charm of the shoot is the appeal of the older woman — you know, May-December affairs and all that. Has it ever happened to you in real life?
"I'm aware that affairs like this happen. But it's not like I'm saying to the young guys, 'Hey, like me!' I did not do this shoot to get a boyfriend! Has any young guy ever approached me? Well, even before I did this shoot, I've had admirers who were younger than me, messaging me or asking me out for coffee, but I just try to tell them off by saying I'm busy in the politest way possible."
Do you remember your signature look back then (during your That's Entertainment days)?
"I remember getting into Madonna's look, but I wasn't the girl into teased hair and all that. I kept it low that time. Maybe the loose shirts and skinny jeans?"
How were the fans back then? Were they ready to go to war?
"Well, all I can say is grabe. Do you remember the days when movie fans drowned Vilma Santos and Nora Aunor in sampaguita garlands? Sa amin na nag-end yon. We would have sampaguitas up to our necks when we would perform. From start to finish ng isang song, wala kang makikita kundi puro sabitan ng sampaguita, ha ha ha! They would give gifts; we even had fans na mga prinsesa sa Mindanao who would give jewelry.
"They were really, really kind. And now I have fans who are teachers, lawyers, doctors, nurses, and they would tell me na nakikipag-away sila nung mga panahon na 'yon! Doon daw sa basketball court nakikipag-sabunutan sa isang Jennifer Sevilla fan! Even though Jennifer and I are friends!"
Nakakatawa kasi this all happened long before social media. If this were now, viral 'to! We're assuming fans sent you letters then. How many did you get in a day?
"I was getting sacks full of letters. As in sako-sako! My mom (Rosemarie Sonora, now remarried and living in California) eventually had to help me sort through my fan mail. But I did send letters back, and what we did was gumagamit na kami ng carbon paper so I can sign multiple letters, ha ha ha! For every sack mailed out, tatlong sako ang babalik."
How were you able to take this fame when you were barely 18?
"The truth is, it was too much to handle."
(For more updates, photos and videos, visit www.philstar.com/funfare)