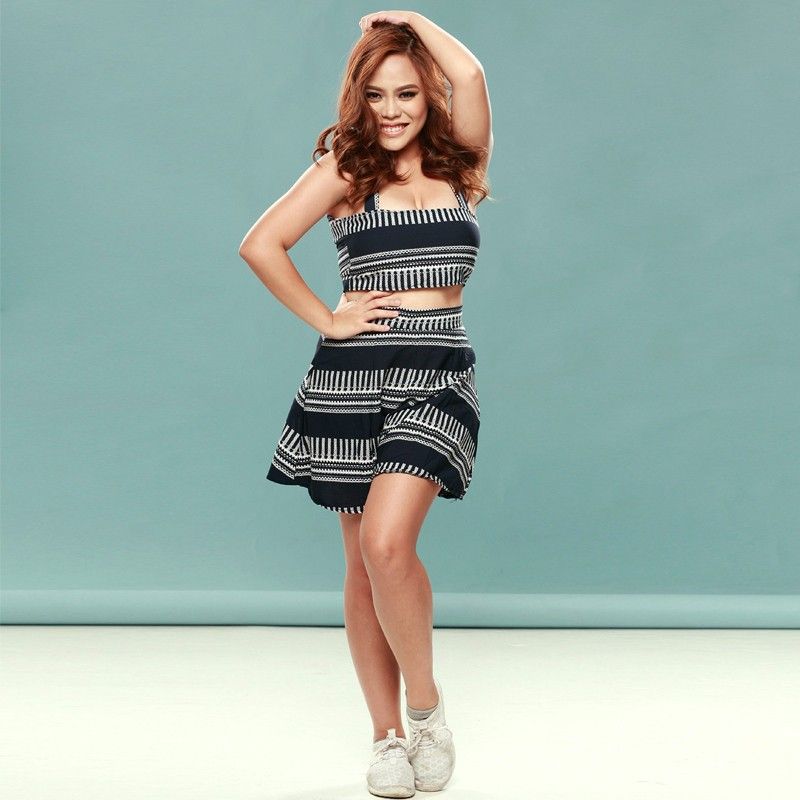 In Viva Films' Jowable, her first major movie lead role, Kim Molina finds doing love scenes with real-life boyfriend Jerald Napoles a challenge. 'I was nervous.'
CONVERSATIONS
-
Ricky Lo
(The Philippine Star) - September 22, 2019 - 12:00am
There seems to be more Kims in local showbiz than in Korea. Or haven't you noticed?
The roster is getting longer ­— Kim Chiu, Kim Domingo, Kim Rodriguez, Kim Jones, Kim Atienza, Kim Last and Kim de Leon (the StarStruck Ultimate Male Survivor).
One more Kim coming up…Kim Molina!
Asked if she ever thought of dropping Kim for a screen name, she said, "Nope. Never crossed my mind."
Actually, this Kim has been up and about. You've seen her in some movies (Camp Sawi, etc.), in the Kapamilya TV series Kadenang Ginto and The General's Daughter, and how can you forget her landmark performance as lead actress of the long-running Rak of Aegis (rerun extended until next Sunday, Sept. 29)?
Kim's first major movie lead role is in Viva Films' Jowable (rough English translation: girlfriend/boyfriend material) in which she plays 30-something Elsa who is NBSB (No Boyfriend Since Birth), in desperate need of somebody to love and be loved.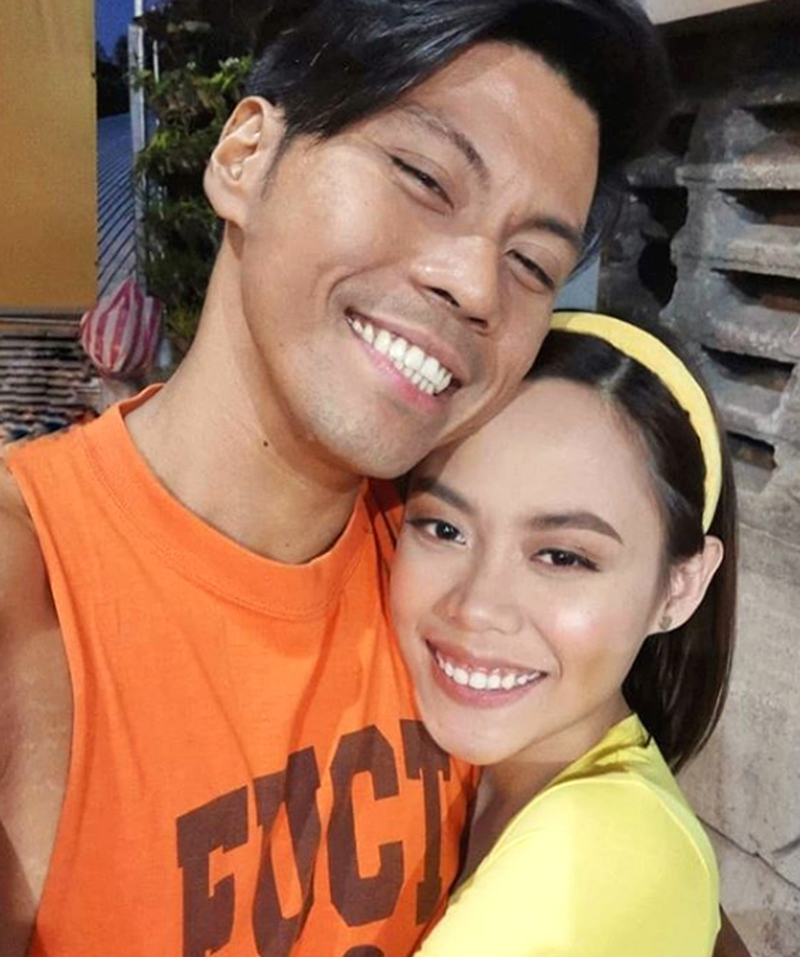 With real-life boyfriend Jerald Napoles.
Jowable is directed by Darryl Yap who wrote it in 2018 as a short film (posted on Vincentiments' Facebook page) that drew one million views overnight, prompting him to expand it to two more short films until he turned them into a book last year that became an instant hit.
Showing nationwide starting on Wednesday, Sept. 25, Jowable also stars Jerald Napoles (who happens to be Kim's real-life boyfriend), Kakai Bautista, Cai Cortez, Fabio Ide and Chad Kinis.
Your Elsa role in Jowable is described as "hindi pambatang 'Frozen' at hindi pang-matanda pero nangangailangan ng 'Himala.'" What was your reaction when you read the script?
"I was actually amazed on how vulgar the script was. Spot on with no pretentions, which was the No. 1 reason why I wanted to do it."
What is it about Elsa that reminds you of yourself (how are you like and not like Elsa)?
"When I want to make a point, I see to it that I say it out loud in an instant, something Elsa won't do but something she would keep to herself until it reaches a boiling point. Maybe the one thing that we have in common is our relationship with God. Not in the manner of how she talks to Him, but on how she connects with Him whenever she's lost."
What did you find interesting/intriguing about the story?
"Elsa's journey on how she would overcome the emotional stress she's going through was something I found interesting. People think it's all about the vulgar words but actually, if you see it as a whole, it's more than that."
You have a jowa (boyfriend) in real life, don't you? How many jowa have you had so far?
"Yes, I have. I've only had two jowas in total. One of whom, I'm still with."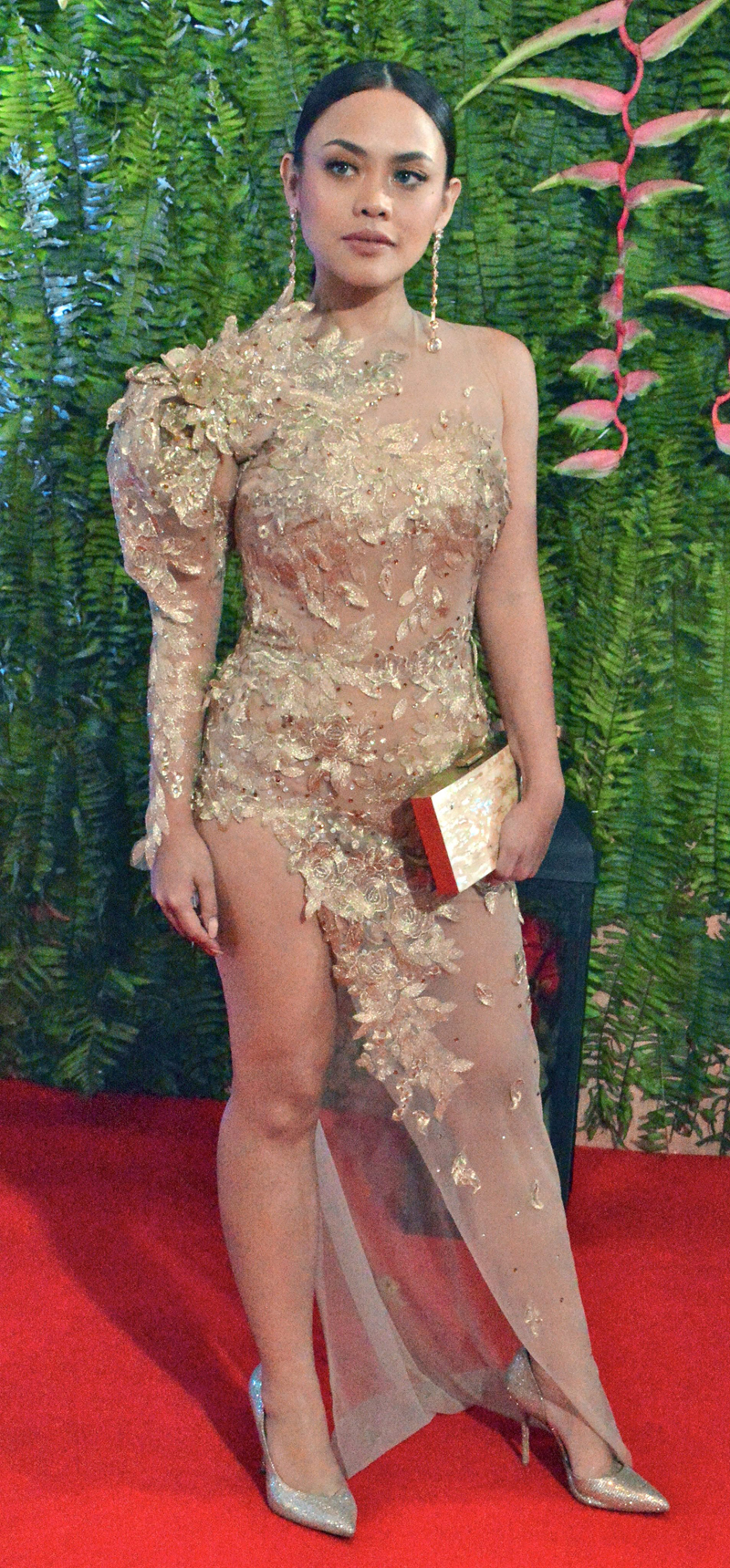 Kim during the 2019 ABS-CBN Ball
Oh yes, of course, you mean Jerald, right? How long have you and Jerald been going steady?
"Five years and two months to be exact."
Aside from sense of humor (being funny), what else do you have in common?
"We are both foodies!!! Most of my favorite dates with him are when we Google search restaurants in a place we just randomly choose on a road trip just to try whatever food they serve."
Paano ka niligawan ni Jerald and how long did it take you to say yes?
"Well, we started as co-stars in Rak Of Aegis and eventually became best of friends. We didn't have that formal 'Puwede ba kita ligawan?' stage but he would always make me feel special every time we go out in groups or even on plain dinner dates. And another thing, Jerald is the sweetest. We may be in a relationship for five years now and the 'kilig' factor is still there."
Is he faithful; are you possessive or the jealous type?
"There were times that I got jealous, yes. But I had to adjust and widen my understanding, especially since we're both actors. Same goes with him. We both had to be mature enough to fully support each other in our chosen field."
Since you are in a relationship, were you and Jerald comfortable doing love scenes?
"Suprisingly, compared to when I did the love scenes with Kit (Thompson) in Momol Nights, an iWant original, I was more nervous doing it with my boyfriend this time around! It's the weird feeling of having people watch and record your intimate moments with the real person you are most intimate with. But then again, we both had to snap out of it and just went on 'work mode'."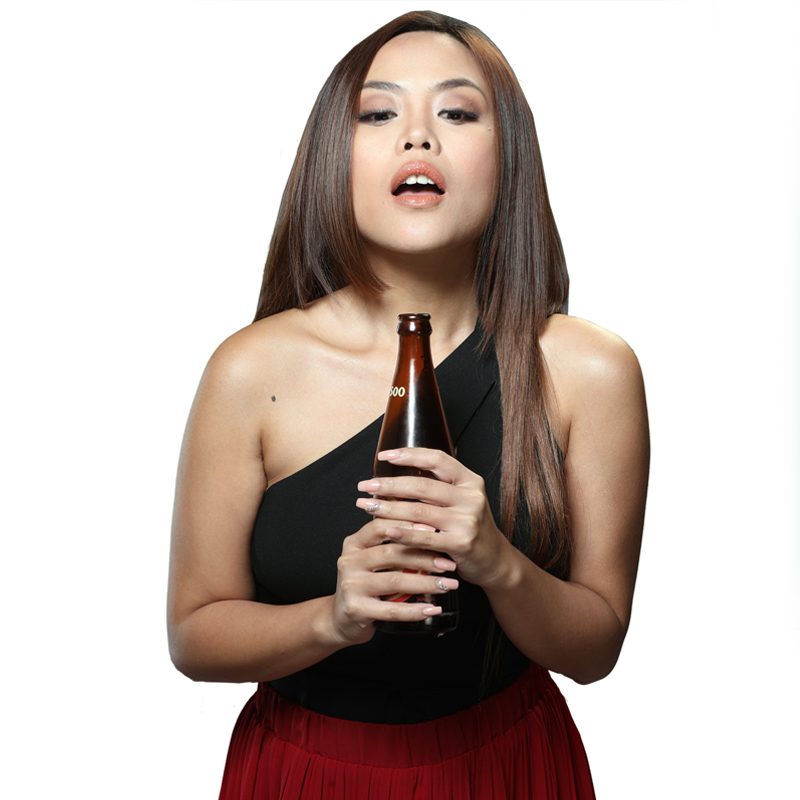 By the way, have you ever "ghosted" or been "ghosted" by a guy?
"Nope!"
Have you experienced heartbreak and how did you deal with it?
"Yes, I have. I guess being surrounded by people who care for you and love you as much such as an amazing family and wonderful friends helped me a lot. Music helped me, too. Singing my heart out every night made me feel at ease in a way."
How long did you have to wait for this big break (trace your start in showbiz)?
" I started showbiz in 2006 after winning TFC Popstar, then 2009 after WCOPA, but honestly, it's really difficult to count from that time because I was still in school and wasn't really as focused as when I started professional theater. Maybe if I start counting from the very first time I auditioned for a stage role, waiting for this kind of break took me about eight years."
Tell us about your family background, your educational attainment, and early acting experience.
"Well, I was four when I moved to Saudi Arabia with my Mom to be with my Dad who went there first since I was two. Went back to the Philippines for good when I was 16, took up Music Production at De La Salle-College of Saint Benilde, been living independently since then and would just visit my family from time to time. Started acting in college and got my first professional acting job with Atlantis Productions' adaptation of Disney's Tarzan, Carrie, Ghost, then eventually got in to PETA's Rak Of Aegis ­— the rest is history."
Did you feel having been discriminated against…and how do you cope with the stiff competition in showbiz that is full of beautiful people?
"Of course, I have. At a young age, growing up with friends with beautiful Arabian eyes gave me the idea that even if I may not be the most beautiful out of the bunch, I still have my own edge. All I had to do was accept my own individuality. And I guess that also applies to me being in this industry."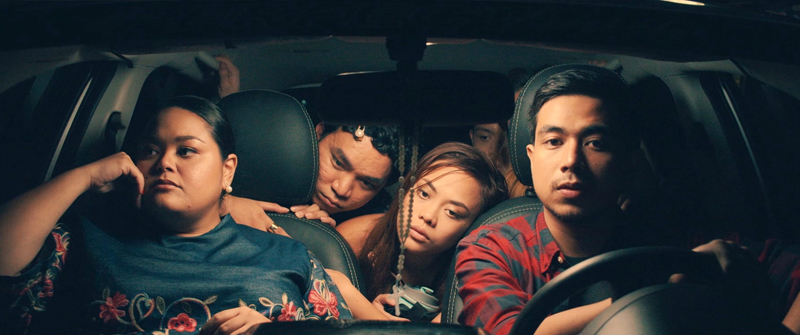 Kim (second from right) in a scene from Jowable
What do you consider your most markado roles?
"Definitely Aileen of Rak Of Aegis and, currently, Savannah of Kadenang Ginto."
How far would you go or willing to do for a role (any dream role)?
"A role out of my comfort zone. Something like James McAvoy's role in the movie Split."
How was it working with newbie director Darryl Yap and your co-stars aside from Jerald?
"Working with my co-Jowable stars, including the genius Darryl Yap was definitely a breeze, especially since most of us came from the same background which is theater. Plus most of us were already friends to begin with, so the chemistry was already there."
How would you categorize yourself (comedienne, etc.)?
"Simply a singer and an actress. An artist who won't be scared to go out of the box."
The movie is full of green words and jokes; would you recommend it to your religious parents?
"I'm lucky to have very supportive and open-minded parents. Religious but open to the idea that their daughter is an artist that never holds back. They were shocked at first, especially when they watched the trailer, but they still managed to tell me how proud they are of everything that's happening."
(E-mail reactions at rickylophilstar@gmail.com. For more updates, photos and videos, visit www.philstar.com/funfare or follow me on Instagram @therealrickylo.)