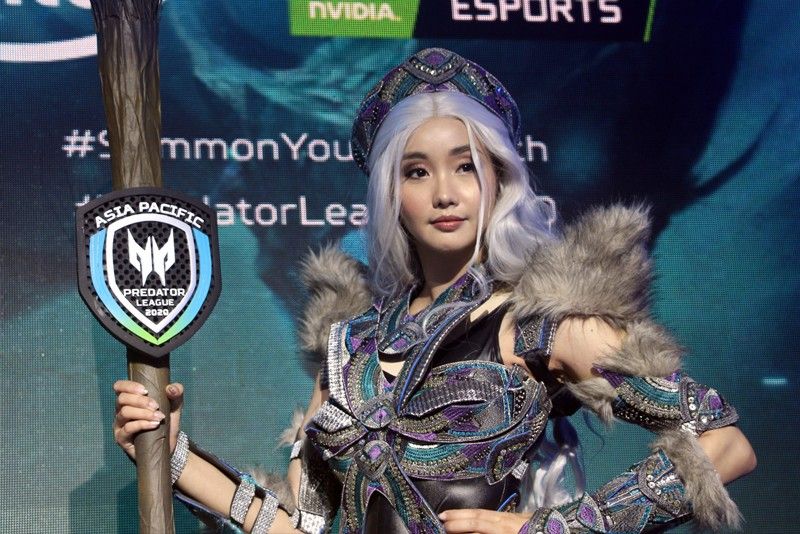 Alodia Gosiengfiao, probably the country's foremost name in the field, reveals her secrets
What does it take to be a cosplayer?
FUNFARE
-
Ricky Lo
(The Philippine Star) - September 14, 2019 - 12:00am
When you talk about cosplay in the Philippines, the name Alodia Gosiengfiao immediately comes to mind.
"I started cosplaying when I was around 15," said the petite, fit and fabulous beauty, now 31, whose family hails from Catarman, Northern Samar. She's also an influencer with 1.2 million followers on Instagram and 1.1 million on YouTube. "I became a cosplayer in 2013 because of my love for video games. It was at the first convention my sister and I attended, the Ragnalaunch (Ragnarok Online)."
Her beautiful face and statuesque figure make her the perfect model for any character she decides to take on.
The STAR interviewed Alodia at the recent media launch of Predator League 2020 Philippine Qualifiers. She's the brand ambassador of the Predator brand.
The Philippines will host the Asia Pacific Predator League 2020 (it has opened the online registration for the qualifiers). Gamers will face each other in a series of 16 regional qualifiers starting today at TNC Cafes nationwide. The Philippine grand finals will be held on Nov. 30 to Dec. 1 to determine the best team that will represent the country at the regional APAC Predator League 2020 finals next year.
Predator is the brand of choice for professionals and hardcore gamers, boasting a robust line-up of devices that range from gaming laptops, monitors, accessories, tablets, and even projectors. Powered by the latest innovations in gaming hardware and software, the brand has proven itself to be a reliable ally in work and play.
Those who will heed the call will battle it out to claim the rightful title of champions, along with a prize pool of a P780,000 in DOTA 2 and PUBG.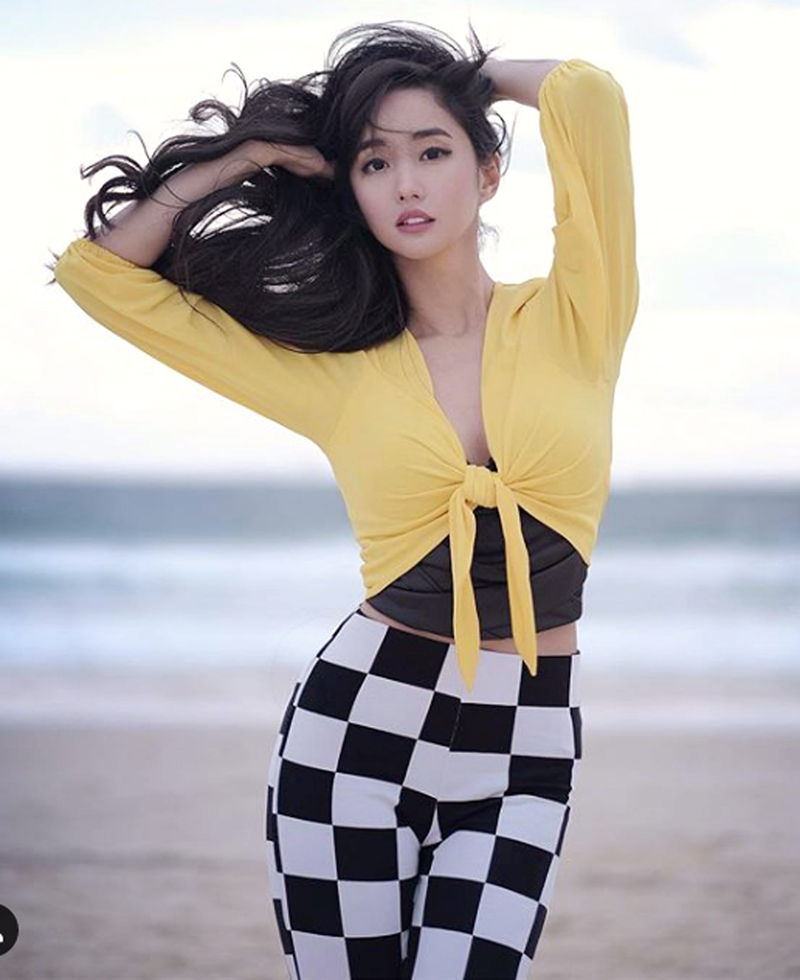 —Photo from Alodia Gosiengfiao's Instagram
Aside from the love of video games, what does it take to be a cosplayer?
"I watch what I eat and try to go to the gym every day or every other day," shared Alodia. "I also try to avoid oily and fatty food."
At the moment, Alodia is sticking to intermittent fasting.
"I only eat once a day during dinner. I normally eat quinoa, sardines, mushrooms and veggies. I used to love sweets, now I cut down on sugar," adding, "like before, I used to put seven packets of sugar on my Venti coffee, now it's down to one or sometimes none. Actually, intermittent fasting is quite challenging because there are times in the day that I feel sleepy and have low energy because I haven't eaten yet. But I got used to it and now know how to conserve and delegate energy until I break my fast."
To maintain her figure, Alodia does cardio exercise for about 30 minutes to one hour per day, lifts light weights, plus squats. "Ideally," she noted "I would do it every day but more often, since we have full work days and we travel a lot. I can do it for only three to four times a week."
How does Alodia study the characters that she portrays?
"If the character is from a video game, I try to play that character. I observe her gestures, mannerisms, posture and voice. Then I practice in front of the mirror so my poses won't look awkward. If I need more details on the costume, I purchase a figurine of the character so I get a 3D version of it from all angles."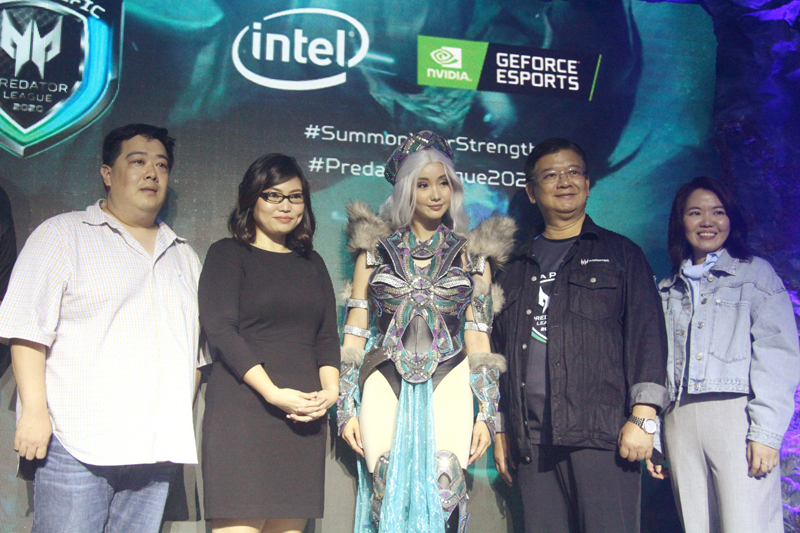 Alodia with ACER PH executives (from left) Will Uy, senior sales manager; Princess Laosantos, senior marketing manager; Manuel Lim, managing director; and Sue Ong-Lim, sales, product and marketing director
So far, Alodia has several costumes in her wardrobe.
"I have lost count. Do I fit all of them? Oh yes, I do. Kasya pa sa akin. What I do is try to maintain my weight and try to stay fit especially if the character I am doing is toned and wearing a form-fitting costume."
As influencer, Alodia observes some do's and don't's.
"Definitely, I would like to maintain the quality of the work I put out there. So I don't want to release something that was not given any effort. I also do want to promote positivity and be supportive of fellow aspiring artists and gamers in the community."
Asked how she makes sure that she "influences" her followers in a positive way, Alodia said, "As much as possible, I want to show my values in my work. Perseverance, kindness, humility, honesty…and being happy and passionate with what I do and being able to give back and give people opportunity in this industry as well."
(E-mail reactions at rickylophilstar@gmail.com. For more updates, photos and videos, visit www.philstar.com/funfare or follow me on Instagram @therealrickylo.)