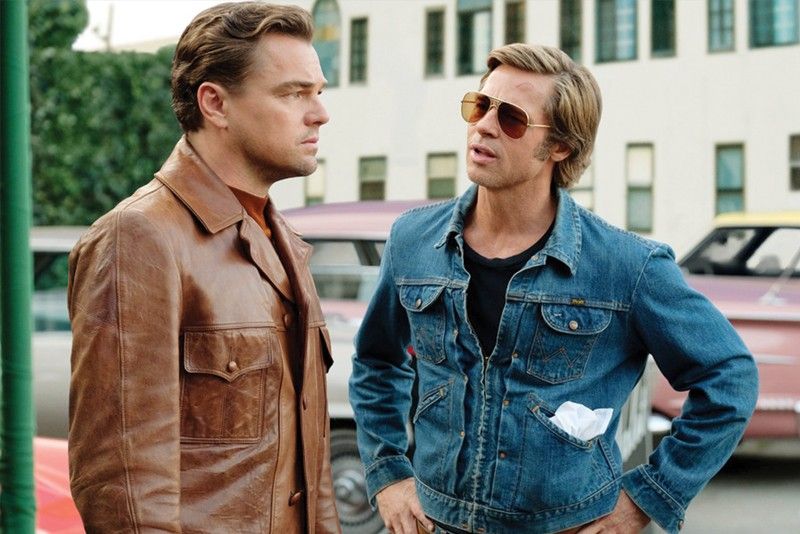 A scene from Quentin Tarantino's film starring Leonardo DiCaprio (left) and Brad Pitt
Film review: Once Upon a Time... in Hollywood
MANILA, Philippines — Infectiously passionate but occasionally overindulgent, Once Upon a Time… in Hollywood is Academy-Award winning writer-director Quentin Tarantino's love letter to the bygone era of '60s tinseltown. In a similar vein to his revisionist Inglourious Basterds, Tarantino explores the Manson murders that claimed Sharon Tate's life and petrified Hollywood — but he also takes an unexpectedly restrained, largely comedic approach to an evocative subject matter. For his ninth, and likely penultimate film, Tarantino has created a gorgeously shot, well-acted, mature comedy that stands out from the unabashed violence of his earlier works.
Tarantino takes his time marinating the film in lavish '60s production design. From the cars to the buildings and clothes, it's clear that a lot of passion went into crafting the film's immersive atmosphere. That atmosphere is also aided by Tarantino's robust advocacy for shooting on film: each frame oozes with subtle but gorgeously genuine grain that transports audiences 50 years in the past with an intimate familiarity.
The film's major problem is its plot, or rather the absence of one. Instead of following a compelling narrative, one feels like they've casually dropped into the lives of declining Westerns actor Rick Dalton (Leonardo DiCaprio) and his stuntman Cliff Booth (Brad Pitt). What keeps the film entertaining in its initial 120 minutes are its leads' powerhouse performances; awards season has barely started, but DiCaprio and Pitt should be penned as early favorites in the acting categories. DiCaprio is predictably excellent as the existentially struggling actor, showing off comedic chops he first flexed in The Wolf of Wall Street, and Pitt gives his best performance in recent memory; self-aware, indestructible and charismatic, his character often steals the film's best scenes.
And when Tarantino finally succumbs to his earlier filmmaking sensibilities for the last 40 minutes, Once Upon a Time... in Hollywood kicks into full gear in glorious fashion. Tarantino gifts audiences the cathartic violence they've craved for in extremely effective comedic fashion that lights up the cinema with the most contagious laughs all year.
While Once Upon a Time... in Hollywood is far from Tarantino's electrical storytelling heights, it is also easy to see why it received a 10-minute standing ovation when it premiered at Cannes. Its consistently arresting performances, captivating cinematography and stunning finale are enough to serve as a fitting conclusion to the summer movie season.
(E-mail comments to lanztan68@gmail.com or follow @LanzAaronGTan1 on Twitter.)