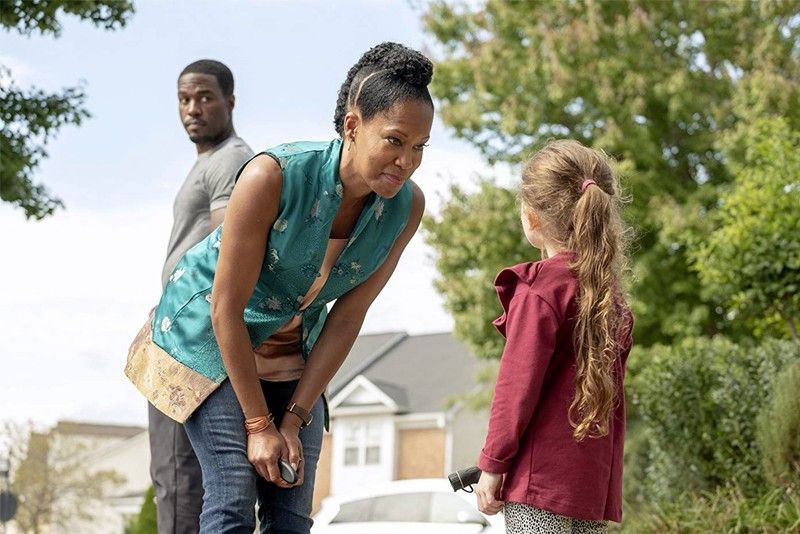 In the series, Regina King plays a fierce lead detective who has to protect her family, sometimes wearing a mask (far right), against the attack of a white supremacist group persecuting the police
The Watchmen cometh in HBO GO/HBO series
FUNFARE
-
Ricky Lo
(The Philippine Star) - September 2, 2019 - 12:00am
Based on the DC Comics limited series of the same title created by Alan Moore and Dave Gibbons, the nine-episode first season of Watchmen will air in October on HBO with Damon Lindelof as executive producer/writer and Regina King as lead actress.
Lindelof explained on social media that the new series is not a direct adaptation of the 1980s original source material but a remixed version set in Tulsa, Oklahoma, in an alternative reality in 2019, one with no Internet or smartphones, 34 years after the comic series ends. It tells an entirely new story in which "superheroes and masked vigilantes were outlawed due to their violent methods, but some of them gather around to start a revolution while others attempt to stop it."
There's a report that Robert Redford has postponed his retirement to play US president Robert Redford (since the 1990s) in Watchmen which also stars, among others, Jeremy Irons, Don Johnson and Louis Gossett Jr. The series was one of the four HBO GO/HBO shows discussed during a recent junket in Beverly Hills, also including A Black Lady Sketch Show (airing Saturdays at 11 a.m.), The Righteous Gemstones (airing Mondays at 10 a.m.) and His Dark Materials (set for October airing).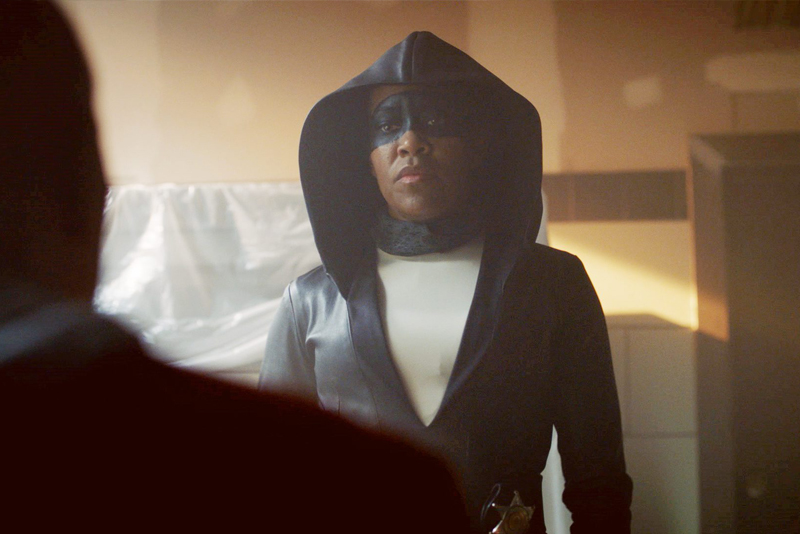 Invited international journalists did roundtable interviews with the casts of the three shows and asked to sit-in at the Watchmen session with the Television Critics Association (TCA) also at the Beverly Hilton and furnished transcriptions.
Here are sound bites from Damon Lindelof and Regina King (as a lead detective in the Tulsa police force trying to protect her family from attacks by a white supremacist group killing and persecuting the police):
• Lindelof: When I started thinking about what Watchmen was going to be, trying to think about in the original source material, the book was highly political. It was about what was happening in American culture at the time. What, in 2019, is the equivalent of the nuclear standoff between Russia and the United States, and it just felt like it was undeniably race and policing in America.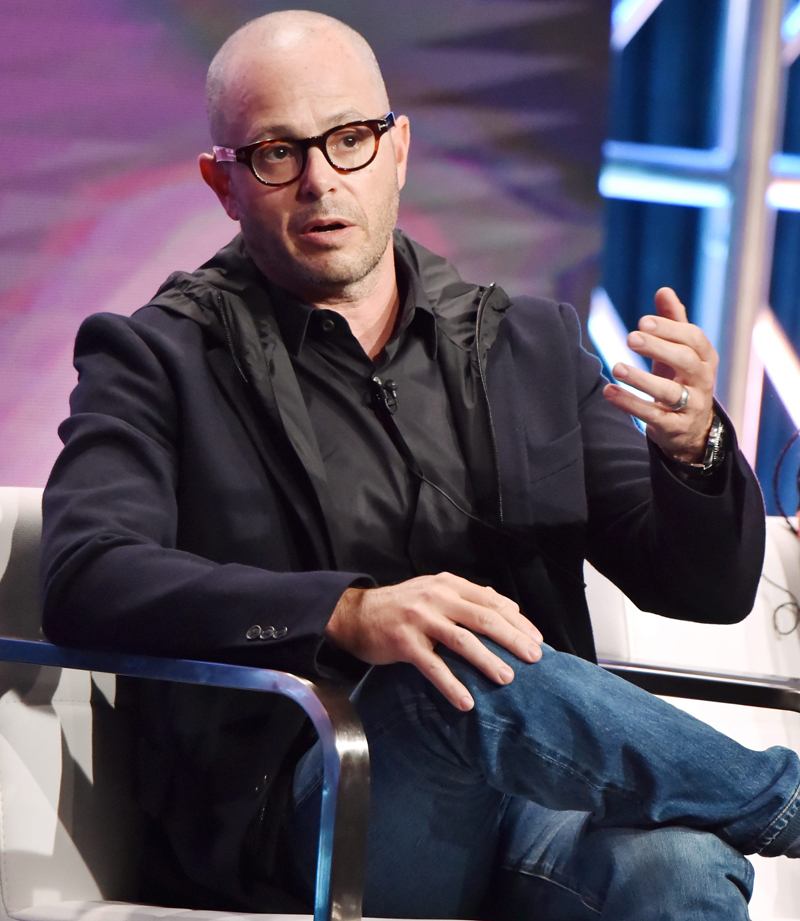 Watchmen executive producer and writer Damon Lindelof: The series is not a direct adaptation of the 1980s original source but a remixed version…The book was highly political. What in 2019 is the equivalent of the nuclear standoff between Russia and the United States?
• King: Did I do a lot of preparation for this series such as physically-type training? I am a pretty fit person and I pretty much try to stay fit all the time. The good thing is we were working with the stunt coordinator that we'd worked with on Leftovers, so he already knew my strengths going in. And I'm very particular when it comes to stunt doubles. I hate to see something where you'd like, "That's a double." And so, they really took their time and looked far and wide to find a double that resembled me and she's 26 years old. So, you know, I'll be playing action woman for about another…until I'm like 66.
• Lindelof: One of the things that I believe makes Watchmen Watchmen is that it's not interested in talking about who the heroes are and who the villains are or who are the good guys and who are the bad guys. It is an examination of institutions and culture and politics and the things that inform our society.
• King (on wearing several masks in the series): It was fun for me to work muscles that I've never worked before and kind of conquer fears that I really didn't even know I had. This was a huge, huge undertaking. And, yes, I show shades that I've never shown before. There's a lot of nuances, a lot of little layers, little details that I had to pay attention to as an actor. Not that I'm not always paying attention to them. Yes, "shades." There are a lot of them with my character Angela Abar.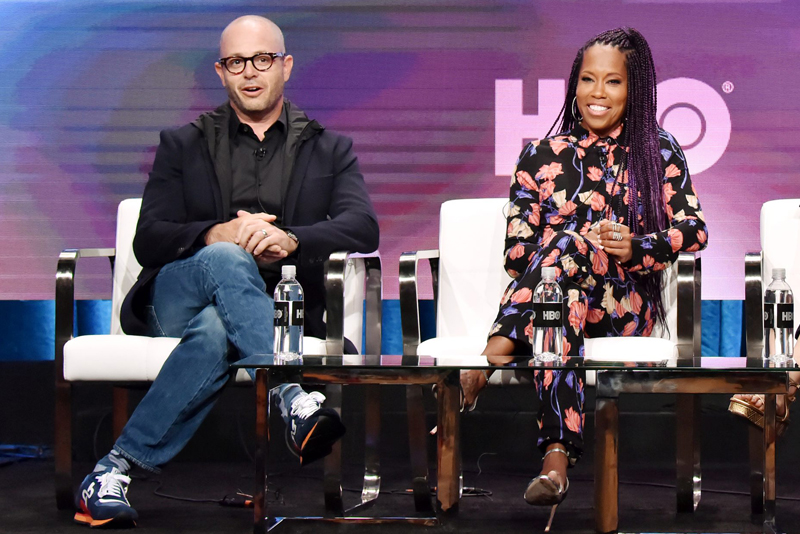 Damon Lindelof with Regina King during the session with the media
• Lindelof (answering the question, "So Nixon was president for five terms and then Robert Redford became president?"): Nixon was still president in 1985 when the original was set. He remained president, he was reelected in 1988. He died in office. Gerald Ford became president as Nixon's vice president, and then was defeated in the election of 1992 by Robert Redford.
(For more updates, photos and videos, visit www.philstar.com/funfare or follow me on Instagram @therealrickylo.)