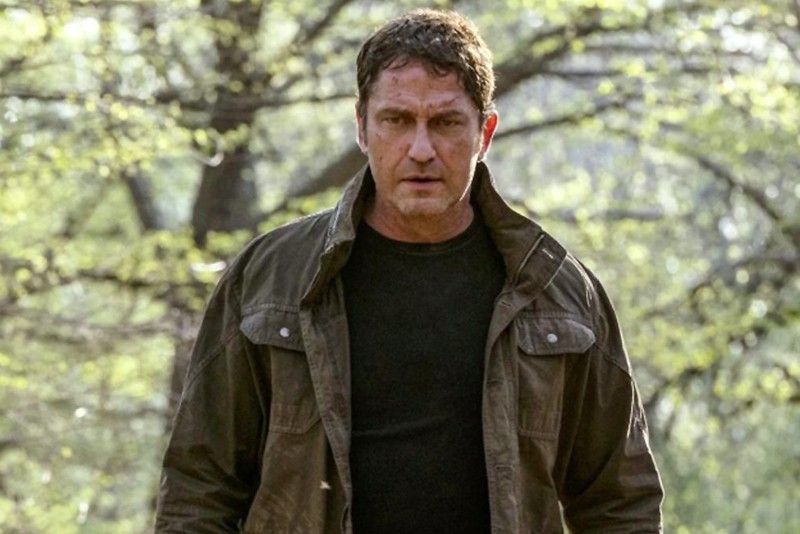 Gerard Butler in a scene from the action film
Film review: Angel Has Fallen
MANILA, Philippines — From an action franchise that has thrown everything on the screen, from a screaming Gerard Butler, to crashing helicopters and North Koreans sieging the White House, audiences should know what to expect from Angel Has Fallen. Director Ric Roman Waugh clearly drew influence from The Fugitive (nominated for seven Oscars in 1993), since Angel shares a similar premise: a respected figure is framed for a heinous crime, instigating a comprehensive manhunt. But while The Fugitive found success in sleek storytelling, marinated in tense atmospheric subtlety, Angel Has Fallen takes an antithetical approach: it's a bombastic B-movie that often stumbles into the unintentionally hilarious.
Headlining the film's cast are Butler, who exhibits his full spectrum of grunts; veteran Nick Nolte, who's great at mumbling; and Morgan Freeman, who, at 82, is still a master of collecting paychecks from mid-budget action films.
One has to wonder what type of films Waugh has seen on screen, because he films casual conversations like an action sequence: pan — shot — reverse shot — pan — repeat. In case you haven't noticed, Waugh loves pans (filming while rotating the camera). If you love pans, you too will love this movie. Whip pans. Out-of-focus pans. Pans for no reason whatsoever other than to give pan lovers more pans.
Waugh also seems obsessed with shaky-cam because he uses it for nearly all his action sequences. The camera shakes, the stunt doubles perform incomprehensible actions, and the next thing you know, something goes boom. If you don't quite follow the action, rest assured what goes boom is usually inconsequential. If you're the type to not get nauseous from Michael Bay's Transformers, it's a good sign you're medically cleared for Angel Has Fallen.
For those looking for a brain-numbing experience at the cinema, there's certainly plenty of that in Angel Has Fallen. For those looking for a plot, well at least there's plenty to poke fun at. It's difficult to tell whether Waugh made these hilarious choices intentionally, but as Tommy Wiseau, The Disaster Artist himself, once said: "You cannot have the drama without the comedy." Admittedly, Angel Has Fallen could have been a lot worse, and Butler could have sung Music of the Night as he did in Schumacher's Phantom.