5 stars on a rainy night
August 27, 2019 | 12:00am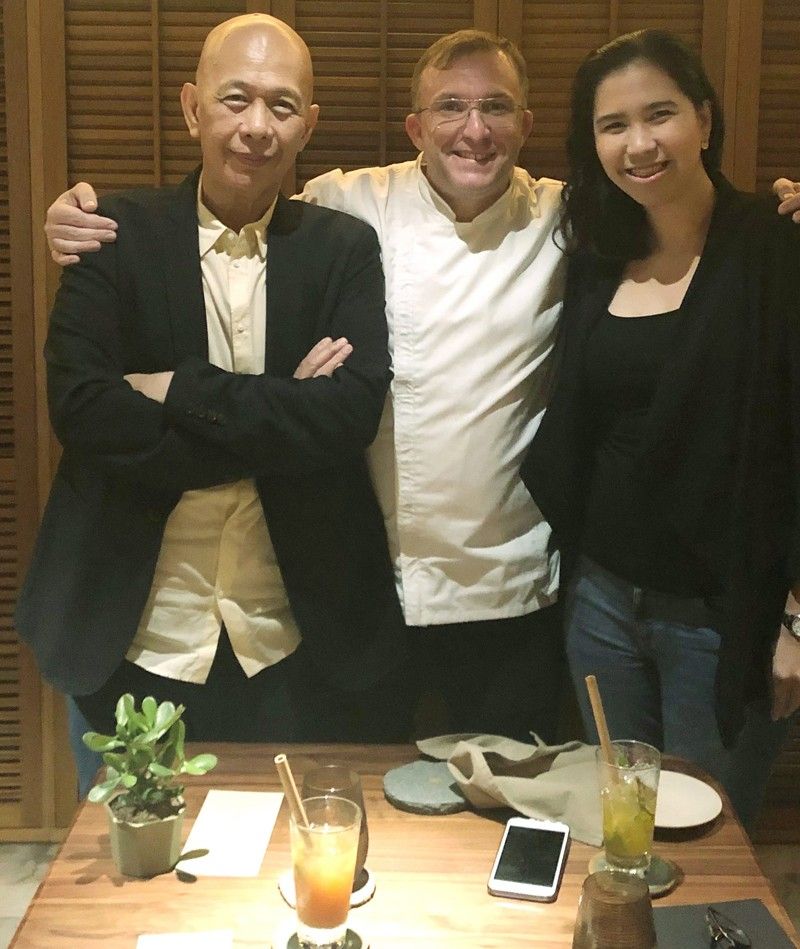 MANILA, Philippines — It was a rainy night when I was watching Channel 174 (cable) and the host was stressing on the idea that the restaurant he was making a review on was great.
Galerie by Chele on the fifth floor on 39th street of BGC — this restaurant sounds like Vask and true enough, it was Vask and renamed last year to Galerie by Chele. Galerie by Chele is headed by who else but Chele Gonzales who is originally from Spain and has worked with the virtual who's who in the culinary world, including the now-defunct No. 1 in the world El Bulli.
What's more interesting is he married my old-time friend from Shangri-La Manila, the beautiful and sexy Teri Echeveri. That's more reason to try it so next day. Rain or shine, I had to try it.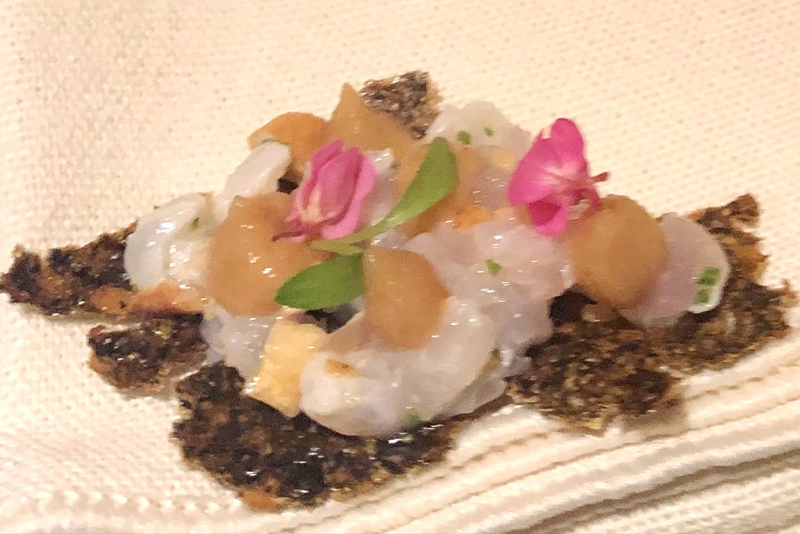 Appetizer
Located almost at the end of BGC, the place didn't have any advertisement so you were supposed to ask around. Arriving on the fifth floor of the building, I was surprised to see that the place was full. I was escorted to the seats we reserved and was handed a four-page menu whose last two pages had tasting menus. OK, I decided on the nine-course meal and the waitress announced it was going to take three hours plus to serve. Wow, the last time I stayed in restaurant this long was at the 3 star Michelin owned by Joel Robuchon in Macau.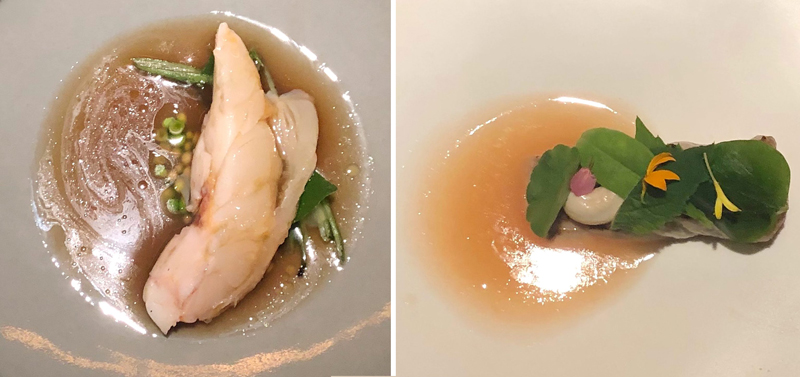 Lobster, Fermented Tuna(right)
The drinks arrived first, followed by Chele in person. Nice person and I should say, "jolly." We exchanged some pleasantries but we had to let him go because the restaurant was full.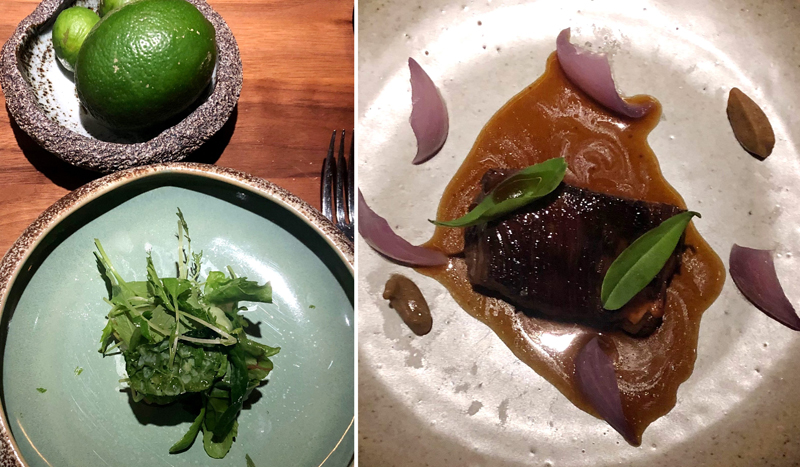 Salad, Wagyu Beef(right)
Out of the nine courses, scallops came first. They were divine. Then the salad which was accompanied with fresh lime and key lime (dayap). Note that every time a new plate came, it was accompanied by a waitress explaining what it was. Next was the fish or salmonete. It wasn't salmon but it kind of tasted like. Next was the lobster. Wish there was more because it vanished in one gulp. Tuna came followed by the octopus. My wife loved the octopus but I passed since it was a little tough. Wagyu from River Farm Australia was last of the meals before the two final desserts that were Nata de Coco with Dulce de Leche and Cacao Mousse.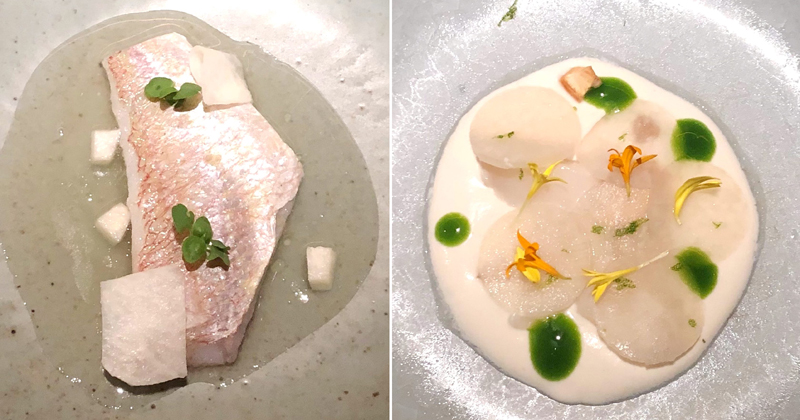 Salmonete, Scallops(right)
We started dining at 8 p.m. and were through about 11:30 p.m. and people were still coming. What an exciting dinner although it took over three hours.