Having fun with the outrageous Gemstones
August 24, 2019 | 12:00am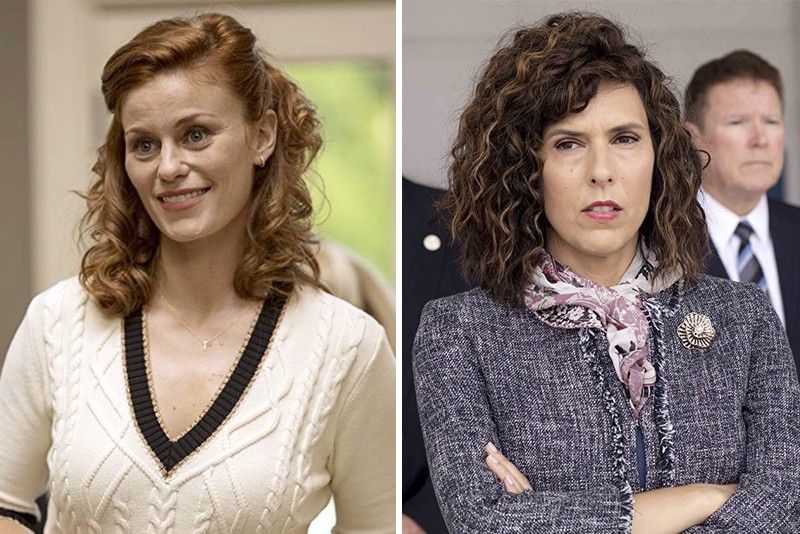 What a family the Gemstones are!
They are fun in a crazy way even as they take a dig at their favorite target, the "hypocrites" who exploit religion for their own gains.
One of the four HBO GO/HBO originals launched during a recent junket in Beverly Hills, the nine-episode The Righteous Gemstones is a comedy series that tells the story of a world-famous televangelist family with a long tradition of deviance, greed and charitable work. Produced and directed by David Gordon Green and Danny McBride, who also stars in it together with John Goodman, Edi Patterson, Adam Devine and Cassidy Freeman, the TV series premiered last Monday (Aug. 19) exclusively on HBO GO and HBO at 10 a.m., followed by half-hour episodes on subsequent Mondays. Encores air the same day at 11 p.m. on HBO.
The three other series are A Black Lady Sketch Show (airing Saturdays 11 to 11:30 a.m.), His Dark Materials (with Lin Manuel Miranda and Jack Thorne, airing in October yet) and Watchmen.
The STAR was the only Philippine paper invited to the recent junket in Beverly Hills. Here are sound bites from the cast direct from the roundtable interviews with international journalists at a function room of Beverly Hilton and from the session with the Television Critics Association (TCA), transcription of which was furnished to the journalists.
McBride: What does Gemstones signify? You know what, the name kind of came from one of the very first versions of the script I was working on for the pilot. It was originally going to be just about the minister who had an affair on his wife, and he and his wife were kind of trying to salvage the ministry.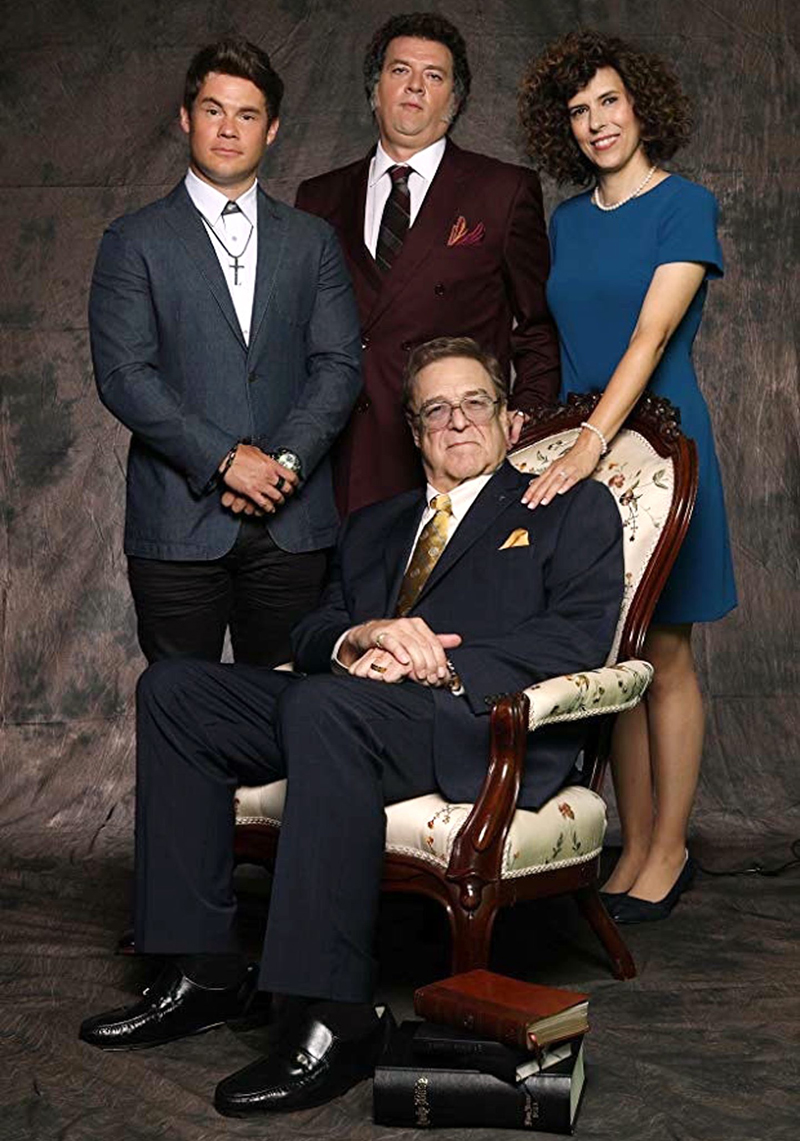 Edi Patterson, also shown with co-stars (from left) Adam Devine,John Goodman (seated) and Danny McBride (also the writer, producer and director)
And the bad guys in that version were gonna be the Gemstones which were gonna be this mega church that are basically like what the Gemstones are here. And it was after about three days of writing I'm like, 'Man, the Gemstones are way more interesting than this dud.' And so, I ditched the dud and I just made the story about the Gemstones. That last name just makes me laugh every time I say it. I just like someone being called a Gemstone.
Patterson: I grew up pretty religious, in-charge of the church every week. My mom knows that the show is a bit crazy so I just tell her, "Don't tell anyone. Don't tell any of your friends from church to watch the show!" Hahaha!!! I bet that if they do, they won't talk to me anymore and I'm fine with that.
Freeman: Is the series offensive? I don't think so, honestly. I think it's a confusing show. I think that once people watch it, they will realize how these people are flawed but they are all believers. They may be greedy, they may have these normal human flaws, but they are doing their best. I kind of like them. I don't think the viewers will be offended by it.
Goodman: When I was a child, I grew up in Southern Baptist Church, and it was very emotionally involving. Anyway, I think that's how they got me. It was a lot of splendor and screaming up at the pulpit, and the rhythms of the speech, and it's something you wanted very badly to believe in. That's basically what I remember about it. That, and I would get swatted if I didn't go.
Devine: I grew up a Satanist. (Laughs) It's out there, and you can print that. (Seriously now) No, I grew up in the Catholic church and honestly, I was always jealous of my Christian friends who would go to a mega-church because it seemed way more fun. There was like rock-climbing walls and video games to play, and we just had a hard wooden bench to sit on and to kneel, so I was jealous of that. That was my experience with the mega-churches.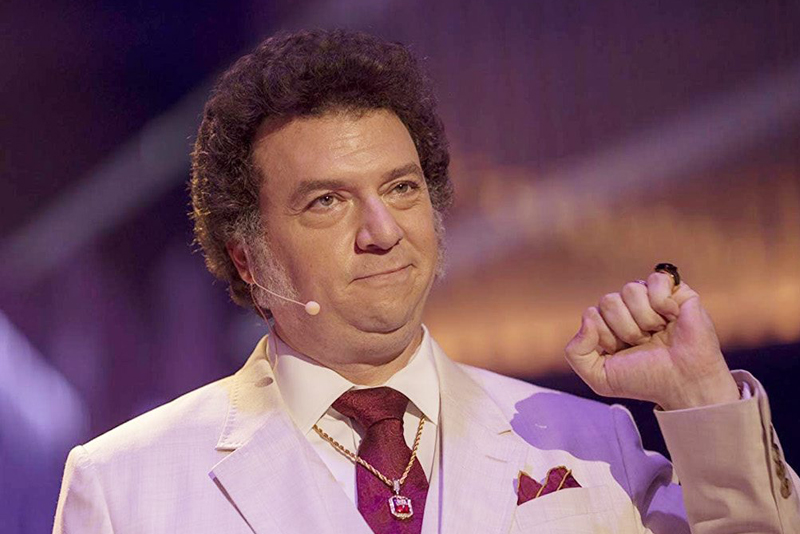 McBride: I don't think that the show is anti-religious…
Patterson: I think the tagline of the show seems kind of shocking at first and some people may be pissed off. But if they watch the show, I have a feeling that they will be pleasantly surprised by how funny it is. The good thing about the cast is that when they make fun of something, they don't make fun of just one thing but about everything. The joke is not pointed, and not mean at all. It's pure humor.
Freeman: Religion, to me, feels like people asking a question that there's no real clear answers to, and everyone is really searching. And that's what is interesting to me about this show… people wanting answer and not necessarily knowing what the right one is but being hungry in the search. And I think that's why people might have an idea of what this show is, or what televangelists are. But I think they're gonna be surprised by how relatable it is and how much heart there is to it outside of what they think they know.
Patterson: As I grew up, my family and I would go every Sunday to an Episcopal church. I think religion in general is all about family and feeling like you fit in somewhere. I think that's what this show boils down to. It's this family against the backdrop of this world, but it's all about their relationships and how they are dealing with one another.
McBride: Ultimately, I don't think that this show is anti-religious. I grew up in a very religious household. I grew up going to Baptist church. My mom did puppet ministry growing up. She ministered the children. I spent every Sunday, every Wednesday, every Saturday night at church, and a lot of my family is still very involved with the church. And so when I say that we are not taking aim at people's faith, I'm being honest. I'm not just saying it to try to shy away from controversy. It wasn't a goal of mine. I wanted to make something that my aunt, who is a minister in Atlanta, could watch and find the humor in as well. And I don't think she'll appreciate the language or the drug use, but…
Patterson: Do we stick to the script? Well, there's a lot of room for improvisation. The script is absolutely fully realized. A lot of times we just do it the way it's written but we do improvisations here and there. Ours is, I think, the best working environment on earth. It's a very playful environment. I assure you that people will be laughing and maybe in some parts they will want to cry.
(E-mail reactions at [email protected] For more updates, photos and videos, visit www.philstar.com/funfare or follow me on Instagram @therealrickylo.)