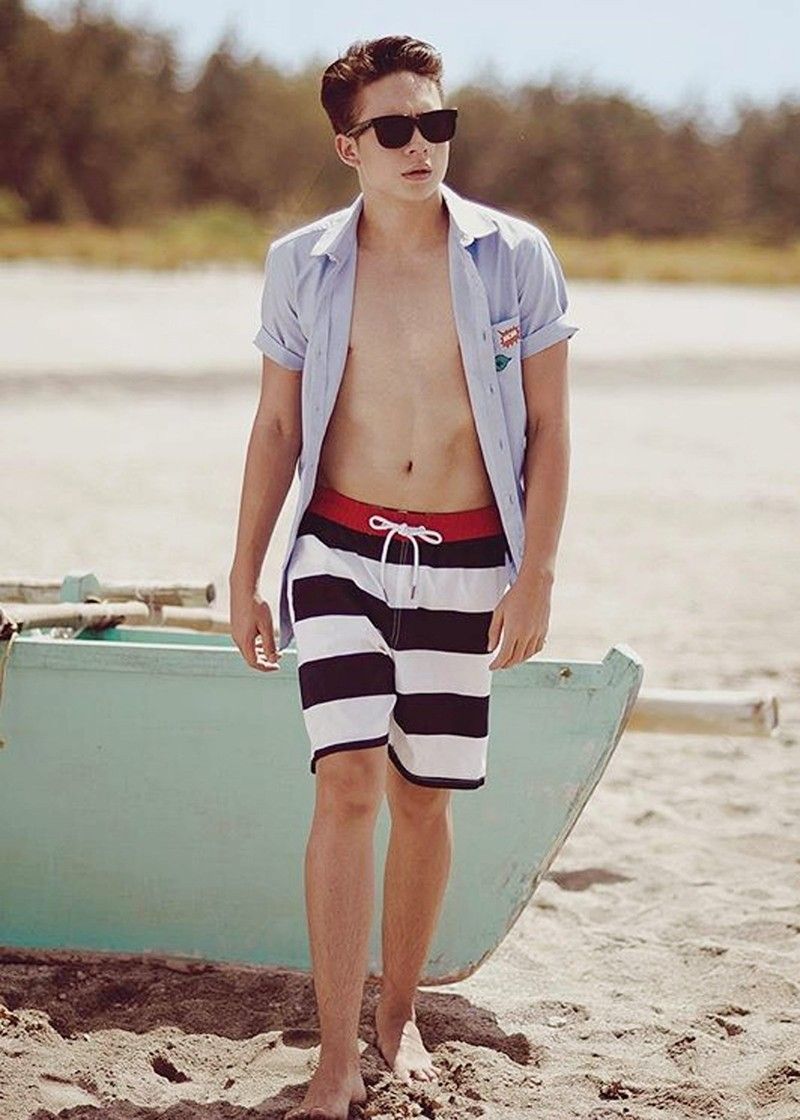 The star of Ang Babaeng Allergic Sa WiFi which starts streaming on Netflix today, produced by Cignal Entertainment, says, 'I got bashed before, so I'm careful about using social media.'
Video games are a good distraction
FUNFARE
-
Ricky Lo
(The Philippine Star) - August 21, 2019 - 12:00am
Body Talk with Jameson Blake
Jameson Blake has learned a lesson…the hard way.
When he tweeted an invitation for a graphic artist to make a cover photo for him in exchange for a "shout out," he got relentlessly bashed so he promptly deleted it. From then on, Jameson must have kept in mind what Pia Wurtzbach has been constantly reminding millennials (or everybody for that matter) — Think before you click.
Born in Hong Kong to a Filipino mother and an American father, Jameson spent 10 years at the former Crown Colony (where he had his early education) before deciding to settle down in the Philippines. After graduating from the 2016 PBB (Pinoy Big Brother), he was introduced as a member of Hashtags along with 10 other dudes marketed as The Kilig Ambassadors.
At 21, Jameson has emerged as more than just bedimpled good looker. Among the Hashtags, he has shown the most promise and potential as an actor in the ABS-CBN soap Ngayon at Kailanman and in a few movies including the newest blockbuster Hello, Love, Goodbye (total gross as of Sunday, Aug. 18, is over P800M) in which he shines as the resentful brother of Alden Richards in his limited exposure, and Ang Babaeng Allergic Sa WiFi, a sweet romantic comedy produced by Cignal Entertainment, October Train Films and The IdeaFirst Company, streaming starting today on Netflix (except in China, Japan, India and Taiwan).
Directed by Jun Robles Lana (Bwakaw, Die Beautiful), Babaeng Allergic follows the story of Norma (Sue Ramirez), a popular girl in high school who ends up being diagnosed with Electromagnetic Hypersensitivity Disorder (EHD). Unable to use or be around any gadget, Norma is sent to a remote location without any mobile signal to help her recuperate from the rare condition. Unfortunately, the long distance as well as the lack of communication with her boyfriend (Jameson) puts a strain on their relationship.
Said Jane Jimenez Basas, president and CEO of Cignal TV, Inc., "The opportunity to tell relevant and heartwarming stories is an art. We chose to co-produce the movie because of the popularity of using gadgets and being on social media amongst teenagers. The film speaks to young people as well as the young-at-heart. We at Cignal are very proud that our quaint and beautiful film will finally be shown to a much wider audience by Netflix. The film's acquisition provides an opportunity for Cignal Entertainment to share our creative vision to the rest of the world."
Jameson has a movie titled G in the Pista ng Pelikulang Pilipino in September…G as in Game.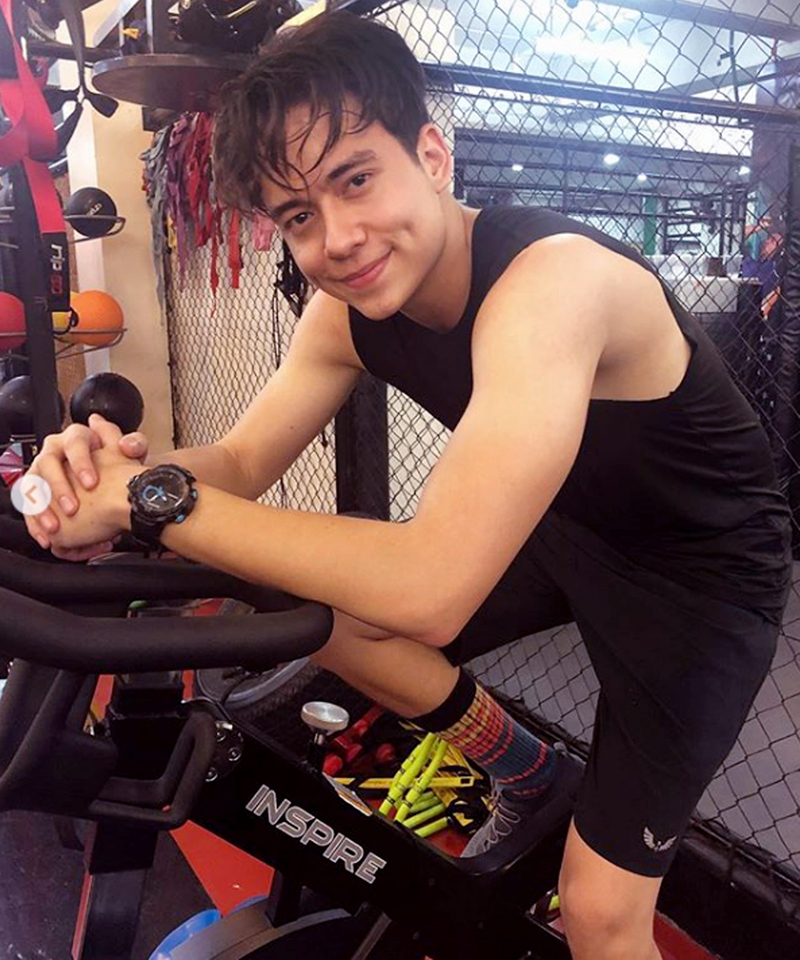 Standing 5'9" and weighing 138 lbs., Jameson is somewhat thin (needs to build more muscle). He sat with Funfare for a "body talk."
You shot Hello, Love, Goodbye for five days in Hong Kong. What memories did that short stay evoke in you?
"Our family stayed in an area which was far from where the protests are going on. My dad is still in Hong Kong working as an English tutor and my mom is back in Pampanga. They are separated. I am the middle child between an older brother and a younger sister. I have two half-siblings from my dad's side."
Was becoming an actor your childhood ambition?
"To be honest, joining showbiz wasn't really my ambition. My friends kind of pushed me into it…well, they encouraged me into it. Once in it, I realized na nagustuhan ko naman, so…Showbiz gave me confidence and the opportunity to discover a talent (acting) that I didn't know I had." (Jameson has just graduated senior high school and hasn't decided yet what course to take up in college.)
What sort of diet do you follow?
"I don't really need to follow any diet because, as you observed, I am really thin. Oh yes, I do a bit of dieting to lose some fat but not some muscle. At night, all I eat are salad juice and protein shake."
Do you work out?
"I've started working out in the gym, I need to build more muscles, for some bulking. I just want to get big, medyo sakto lang."
How much water do you take per day?
"Not much. That's my mistake. I should learn how to take more water."
Soda, coffee or tea?
"No soda for me. Coffee? No. I am acidic and I sometimes suffer from acid reflux."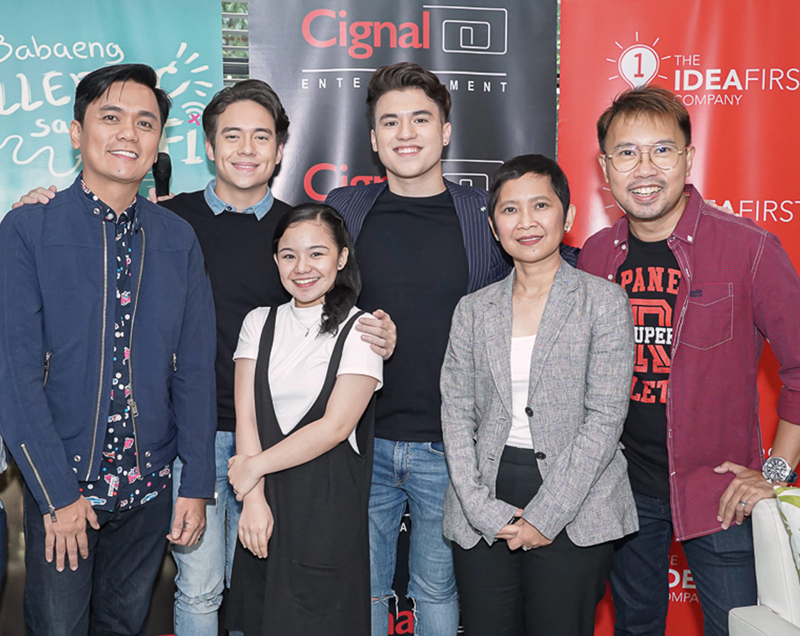 Jameson (second from left) with Ang Babaeng Allergic sa WiFi producers (IdeaFirst Company) Jun Robles Lana (also the movie's director) and Perci Intalan (rightmost), co-stars Angeli Nicole Sanoy and Marcus Paterson, and Cignal Entertainment president/CEO Jane Jimenez Basas
Hard drinks?
"Very rarely. Only during special occasions."
Are you a clean-living guy?
"Well, I don't smoke…if you can consider it clean-living."
How much sleep do you get per night?
"I'm lucky if I get six or even hours per night. The average is around five hours."
How is your lovelife?
"No girlfriend!"
How is your nightlife?
"My nightlife is spent at my condo with my computer. After that incident (the bashing), I took a break from social media, I became less active on social media. I felt kind of 'burned.' Now, I am careful with what I post and I'm very careful about giving an opinion on anything. I go on social media only if I have to promote a movie. I still post something about my life."
Favorite sleepwear?
"Boxers and sando."
How many pillows do you sleep with?
"Two."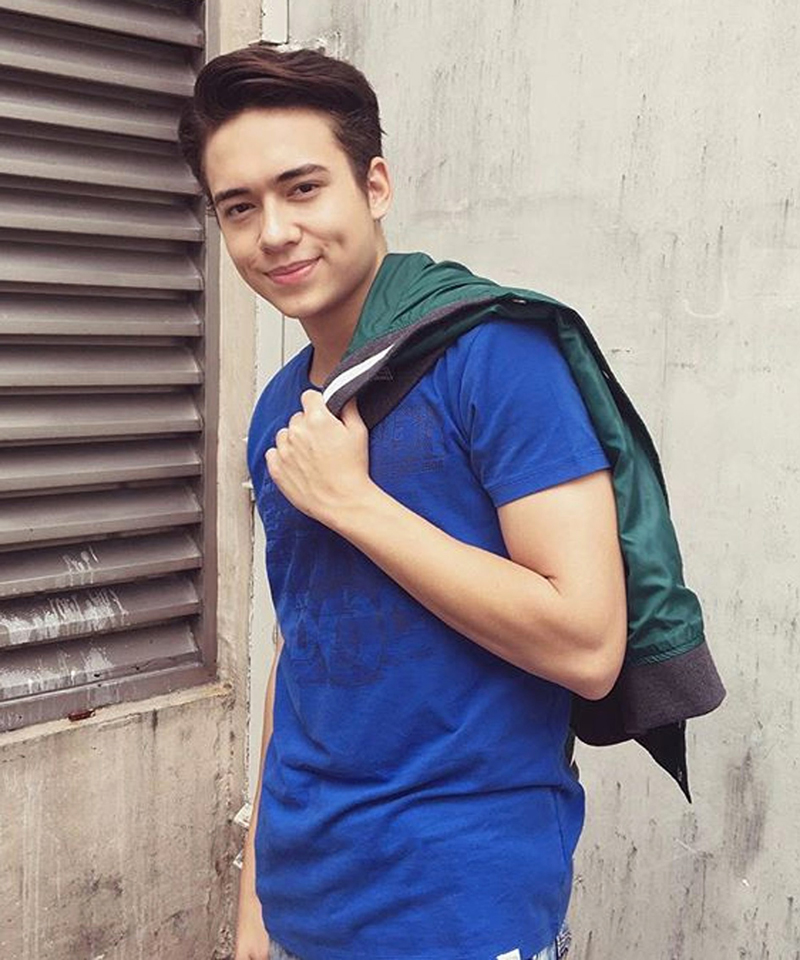 Do you sleep in the nude?
"Once in a blue moon, hahaha!!!"
Last thing that you do before you go to sleep?
"Set my alarm."
First thing that you do as soon as you wake up?
"Check my cell phone for calls and messages."
How do you cope with stress?
"I play video games to keep my mind busy. Same when I have a problem. Video games are a good distraction."
Favorite hideaway?
"Angeles City in my native Pampanga."
Three people that you find sexy?
"Iza Calzado, Julia Barretto and Anne Curtis."
Using only body language, how would you make a girl know that you admire her?
"I give her my nicest smile…with my dimples."