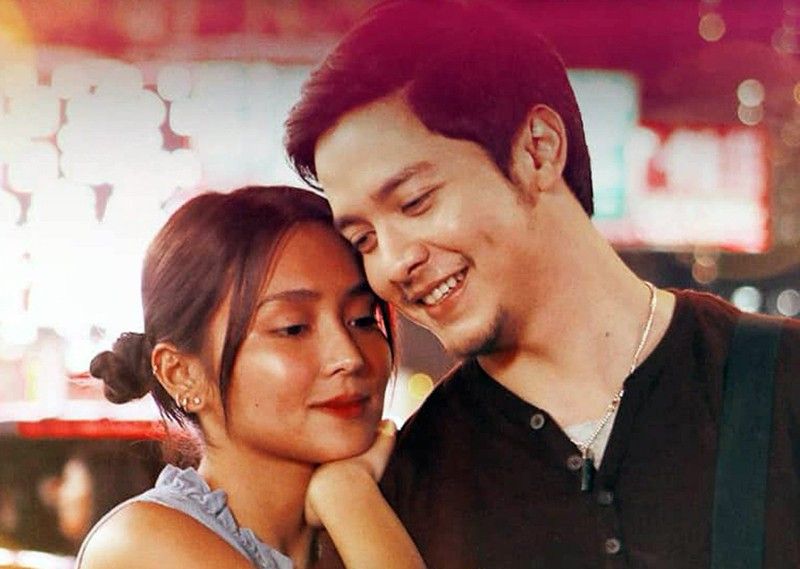 Alden Richards and Kathryn Bernardo make a handsome loveteam in Star Cinema's Hello, Love, Goodbye, which continues to draw SRO crowds in more than 400 theaters nationwide.
The 'hows' of Kathryn & Alden
FUNFARE
-
Ricky Lo
(The Philippine Star) - August 15, 2019 - 12:00am
My friends and I watched Star Cinema's Hello, Love, Goodbye (HLG) at Vertis Ayala Malls last Monday. From our numbered seats on the third to the last row, the screen looked so huge that we felt like we were not just following but virtual participants in the diurnal OFW activity of Joy (Kathryn Bernardo) and Ethan (Alden Richards) in Hong Kong. Not sure if the theater (only one of three in that mall) was using HD (High Definition) and thanks if it did because it brought us oh-so-close to the actors that we could clearly outline Alden's Belofied profile, feel Kathryn's soft/flawless skin, and "smell" their sweaty bodies as they go about their jobs as bartender and domestic.
We didn't expect to see something heavy like Lav Diaz's Ang Hupa (the four-hour-plus opening film of the just-concluded 2019 Cinemalaya) but only a feel-good light romance-drama with kilig moments to the max, with parts that made us laugh a bit (the beauty pageant at the People's Park where OFWs gather on weekends), cry a bit (the inevitable parting of the "accidental" lovers), and fall in love all over again (their stolen moments when they hug and play "hide and-seek" in the side streets of the city and end up slurping bowls of noodles together).
Take a bow, director Cathy Garcia-Molina! You are really gifted with the ability to make the fans' hearts flitter-flutter with your unique style…so, please, stay and stop threatening that you're going to quit and settle down abroad because the industry badly needs money-making directors like you. Anyway, I can give 10 more reasons why I like the movie: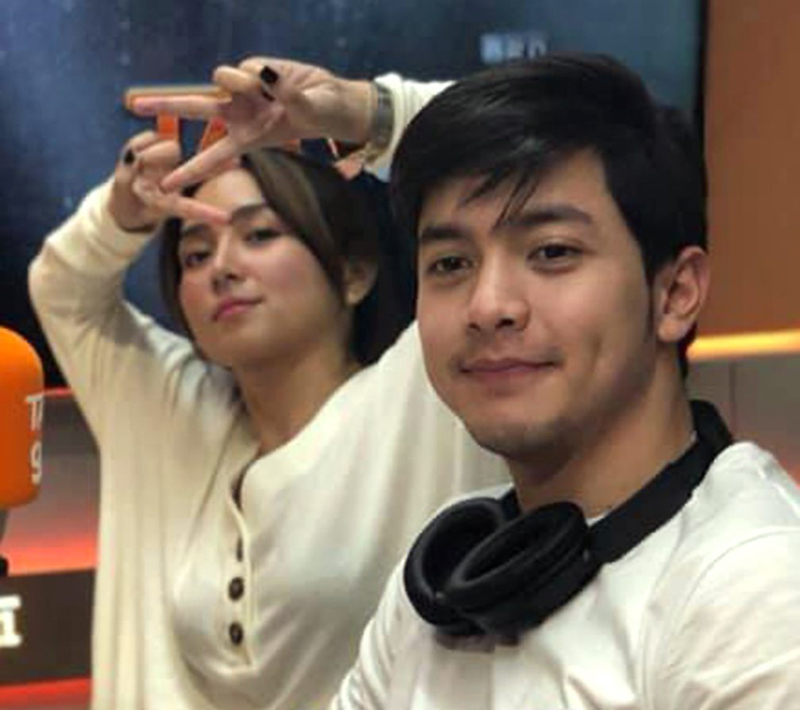 The chemistry between Kathryn and Alden who are so convincing as young lovers on distant shores, with eyes speaking volumes even after they exchange kilometric dialogue — you know, to paraphrase a line from the popular song, they say it best when they say nothing at all.
The one and only lips-to-lips smack (don't ask for more, huh!) on a crowded sidewalk as Ethan's way to mislead the cops chasing Joy — so good but no more kasunod.
The riotous presence of Lovely Abella, Kakai Bautista and Maymay Entrata as Annie's fellow OFWs, especially in the beauty-pageant scene in which Maymay wins and Joy finishes first runner-up.
The brief but memorable participation of Maricel Laxa as Joy's mom forced to marry her Chinese boss.
The brief but likewise memorable participation of Lito Pimentel and Jameson Blake as Ethan's bed-ridden dad and resentful brother, respectively. And Joross Gamboa's playful character who provides some of the hugot lines.
The "unknown" actors playing Ethan's boss, and Joy's employers (grandma, mother and little daughter) who act naturally.
The soundtrack that helps dramatize the characters' dilemma, with the songs that heighten the immediacy of the lovers' "stolen" times together.
The oft-tackled plight of OFWs in the former Crown Colony related with unblinking clarity in the 2000 Rory Quintos movie Anak in which Vilma Santos plays an OFW in Hong Kong, enduring loneliness and homesickness for the sake of her family back home who depends on her for their survival (Joy and Ethan in the same situation).
How direk Cathy and writer Carmi Raymundo created a beautiful love story woven around what, I thought, was an Anak-inspired story (lovingly acknowledged in a scene at People's Park where Lovely, Maymay, Kakai and Kathryn's characters are watching TV showing Vilma ranting at Claudine Barretto for not appreciating all her sacrifice by taking care of a strange family at the expense of her own).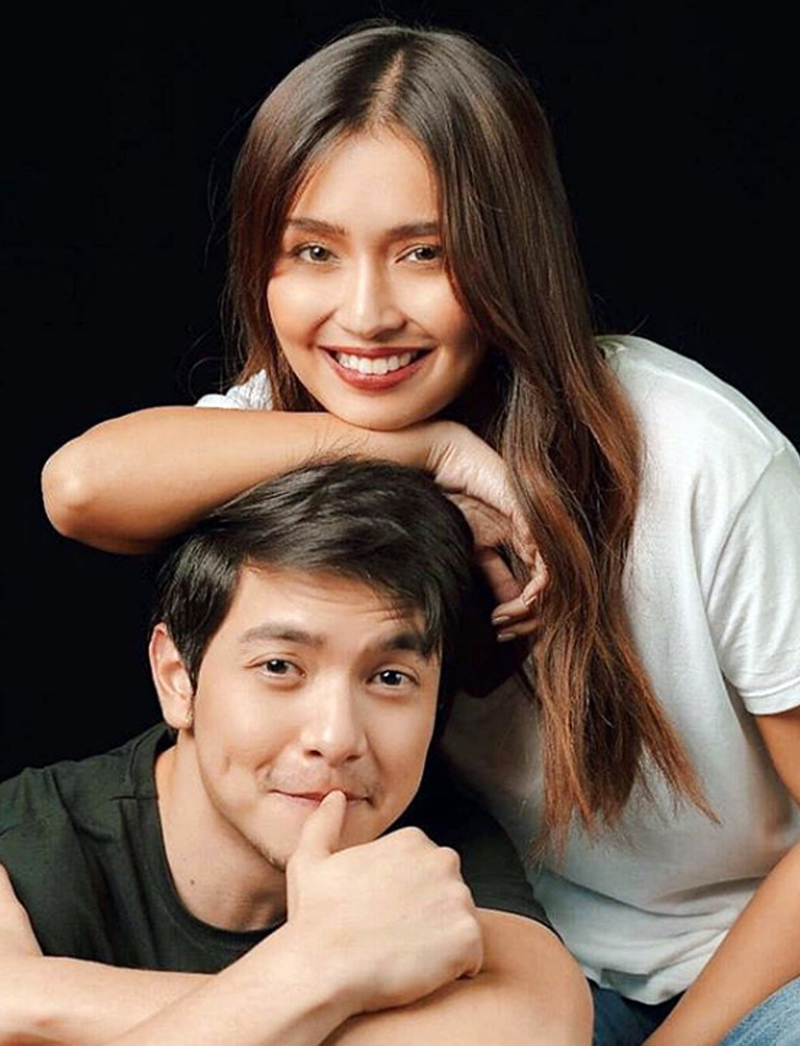 When, towards the ending, the movie takes us on a quick tour of Hong Kong the way the colony hasn't been featured before. Imagine if the movie was shot now that Hong Kong is rocked by continuous protests that have spread from the business district to the airport! Cast and crew spent more than a month during the smooth shoot two months ago.
By the way, as of Monday, Aug. 12, the gross of Hello, Love, Goodbye in its local screenings has hit P505,773,926.62. As predicted, it could not just equal but surpass the total gross of The Hows Of Us, Kathryn and boyfriend Daniel Padilla's starrer touted to be last year's biggest money-earner, thus making it the all-time local box-office hit. Not included in HLG's earnings are those from abroad and block screenings.
Kathryn and Alden (a.k.a. Joy and Ethan) are undoubtedly the new Basha and Popoy, the well-loved characters of Bea Alonzo and John Lloyd Cruz in their series of hit starrers.
Paging Star Cinema: A sequel is in order...pronto!!!
(E-mail reactions at rickylophilstar@gmail.com. For more updates, photos and videos, visit www.philstar.com/funfare or follow me on Instagram @therealrickylo.)