Postmortem on Rustom Padilla; long live, Miss BB Gandanghari!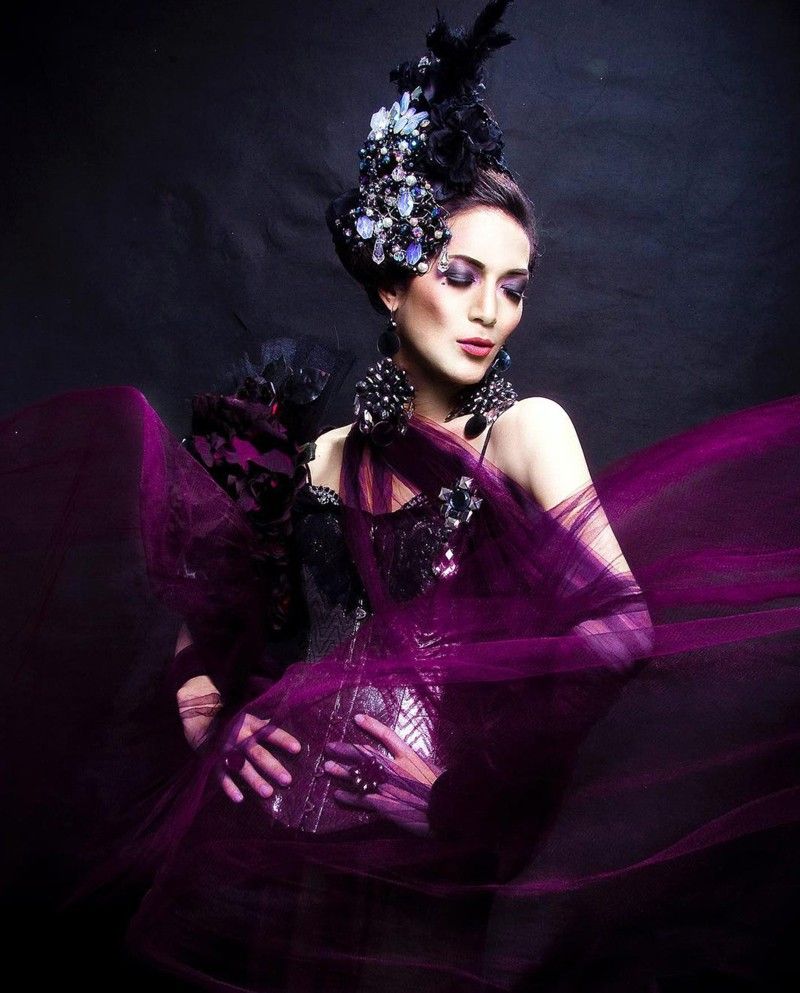 A few days ago, two (non?)-issues erupted on social media. One was about now US-based Miss BB Gandanghari and the other about the alleged breakup between Gerald Anderson and Bea Alonzo. One hit the world with a thud and the other was a dud. I'm not saying which is what.
Bea simply hinted at it in a cryptic message on her Instagram (you know: You can't make the same mistake twice, the second time you make it, it's not a mistake anymore, it's a choice. ENOUGH.) heard 'round the world and, as expected, spawned a horde of sawsaweros and sawsaweras. You might be wondering: was Bea referring to the rumor about Gerald and Pia Wurtzbach during the shoot of Gerald and Pia's movie My Perfect You as the first "mistake," and to the Gerald and Julia Barretto "closeness" on and off the set of their movie Between Maybes as the second "mistake."
A friendly unsolicited advice to Bea: next time naman, make yourself clear, name names, pinpoint the "suspects" and exonerate the "innocent." If memory serves, Gerald is (was?) Bea's third boyfriend (and the longest in terms of years) after Mico Palanca and Zanjo Marudo. In a TV interview, Bea asked, "He said that?" when told that Gerald, hinting that he was already fancy-free, allegedly asked the permission (consent?) of Dennis Padilla to court Dennis' (estranged?) daughter Julia. Hmmm, is Bea the last to know?
Anyway, the much ado about BB needs a clarification for anybody (still?) interested.
Before I left Monday (July 22) last week for an HBO junket (for its four new shows, more on them in later issues) in Los Angeles, I texted Mariel Rodriguez, Robin Padilla's wife, Hi Mariel. May I have Rustom's number in LA? Mariel replied, I will have to ask first. I texted back, Please tell him I am going to LA and I want to see him. No more reply from Mariel.
My nephew Raymond de Asis Lo (this paper's LA correspondent), immigration lawyer Jemela Nettles and I were having a leisurely dinner at Blue Ribbon Sushi Bar & Grill inside The Groove when Ahwel Paz texted if I wanted to air "my side" about BB on his and Jobert Sucaldito's program Showbuzz on DZMM. That's how I learned that "something" was trending on social media. I begged off and told Ahwel, "Huwag na lang."
I would learn from BB's Instagram that BB posted Mariel's text messages --- Hello Aunt bb!!! Tito Ricky Lo sent this – Hi Mariel. May I have Rustom's number in LA? I didn't want to give unless you say it's okay…A ok. Please tell him I am going to LA and I want to see him. – Ricky Lo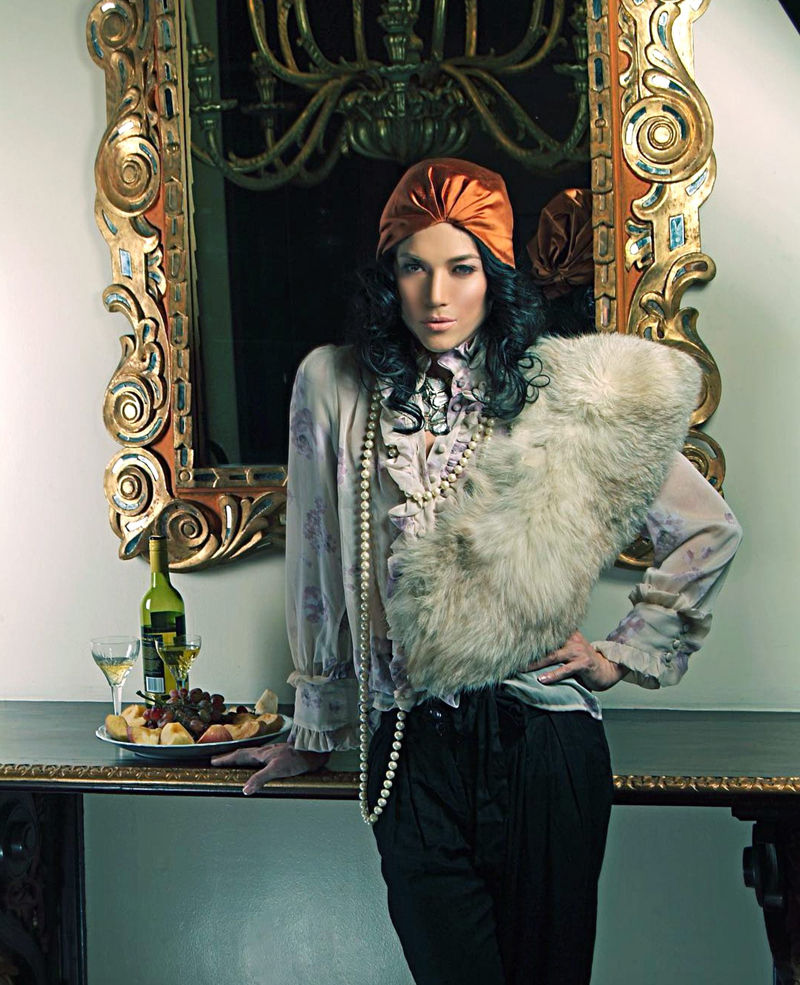 Still on BB's Instagram, BB proceeded to educate me about "misgendering" which should be a new addition to many people's vocabulary.
What is misgendering?
For people who are transgender, nonbinary, or gender nonconforming, coming into their authentic gender can be an important and affirming step in life. Sometimes, people continue to refer to a person who is transgender, nonbinary, or gender nonconforming using terms related to how they identified before transition.
This is known as misgendering.
Misgendering occurs when you intentionally or unintentionally refer to a person, relate to a person, or use language to describe a person that doesn't align with their affirmed gender. For example, referring to a woman as "he" or calling her a "guy" is an act of misgendering…
…With all due respect, Tito Ricky, but I don't think I can allow anyone to misgender me or even call me by my former name. My preferred pronoun is HER and SHE, and you may call me BB or by my LEGAL name Binibini…
Oops! I owe BB an apology for my having gotten used to addressing HER by HER former name that was…oh, never mind!
Now, I remember. Back in 2013, The STAR published a landmark story titled "The Day BB Gandanghari killed Rustom Padilla" in connection with the play Halik ng Tarantula, a Filipino adaptation of the Pulitzer-awarded novel Kiss of the Spider Woman directed by the late Soxy Topacio, in which BB played the titular role. (Sorry, BB, but I have to mention your "former name" to be accurate about the time and circumstances relating to the story.)
Here's the relevant portion of that 2013 exclusive interview with BB:
It's a case of murder that would baffle Perry Mason. The victim's body was never found and the suspect remains scot-free.
How did it happen?
The victim: Rustom Padilla. The suspect: BB Gandanghari.
So how did BB dispose of Rustom's corpse?
"I refuse to reveal it lest I be incriminated. No body, no crime, see!"
But BB (who will hereon be referred to in the feminine gender) remembers the day she made public her new persona.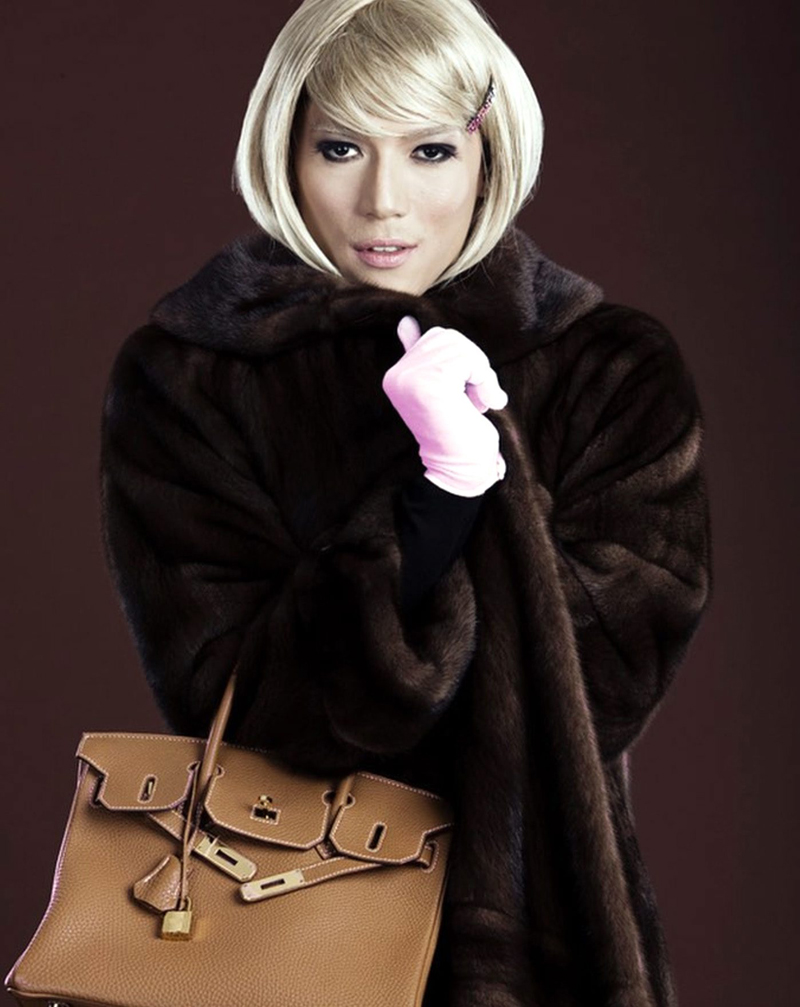 "It was in 2008 when I attended the Urian Awards dressed as a woman for the first time in public," speaking of the late Rustom Padilla in the third person.
Was it a pre-meditated murder?
"Oh yes, it was. In 2006, right after he came back from an extended stay in L.A., Rustom was outed as a gay man in Pinoy Big Brother (PBB, the ABS-CBN reality-TV show). That same year, Rustom appeared as a gay man in Zsazsa Zaturnnah, billed in the movie as Rustom Padilla.
"In 2008, Rustom again played a gay role, fully made-up, and it was at that time when I planned to kill Rustom because I felt that I was fast drifting away from the Rustom that I used to know. Suddenly, he was a stranger to me. So when I attended the Urian Awards to present the Best Actress award which I won the previous year for Zaturnnah, that was the precise time that I killed Rustom Padilla. In 2008.
"After that, I disappeared to New York and then I came back three months later, in 2009. There, I introduced myself as BB Gandanghari. That's when I announced, 'RUSTOM IS DEAD!' when reporters interviewed me at the airport."
It took BB's mom Eva Carino and siblings three years to recover from shock, with Robin still in the denial stage. (Brother and sister haven't met or avoid crossing each other's paths.)
"My mom has gotten used to calling me BB, although sometimes nadudulas siya at tinatawag akong Rustom, hahahaha!"
There you are, loud and clear — a "postmortem" on Rustom Padilla. Long live, Miss BB Gandanghari!
Oh, by the way, in that interview I asked BB if she was writing a tell-all book and she said, "Not now. Baka maraming mag-demanda, hahaha! Maybe in due time, sa takdang panahon."
And what would the title be of that expectedly controversial book to which similar autobiographies (including Mark Bautista's Beyond The Mark) would appear like a nursery rhyme?
"BB Uncut," blurted out BB. "Nice, di ba? May double meaning, hahahaha!!!"
(Postscript: Dear BB, the next time I happen to be in LA for another junket, I really, humbly and sincerely want to see you for another no-holds-barred update interview that, I'm sure, your fans and friends would love to read. Good day, Miss BB!)
(E-mail reactions at [email protected] For more updates, photos and videos, visit www.philstar.com/funfare or follow me on Instagram @therealrickylo.)