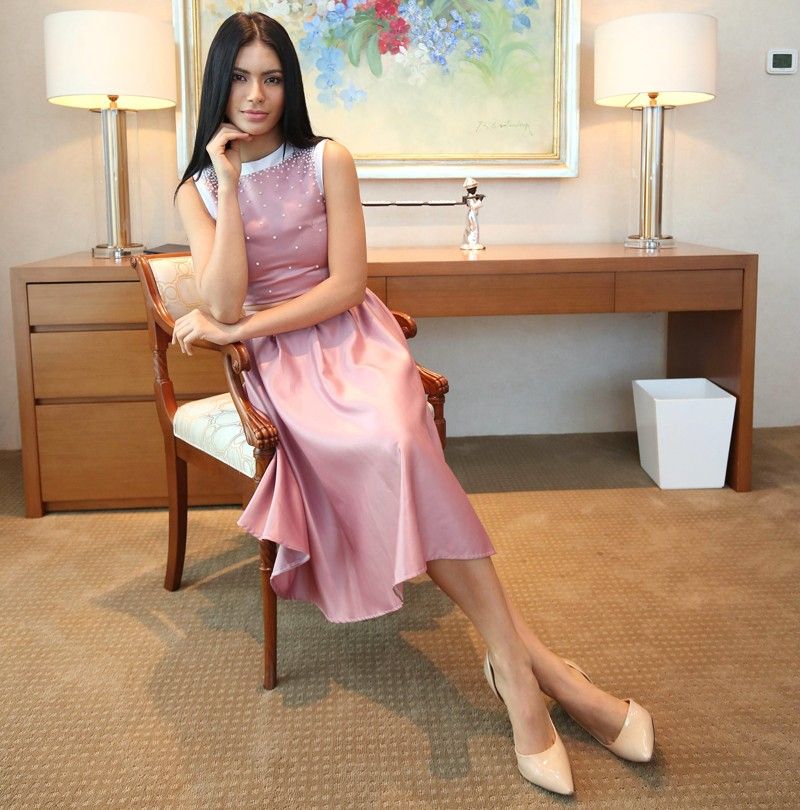 Miss Universe Philippines Gazini Ganados during a photo shoot on the side of the interview at Novotel Hotel in Cubao, Quezon City ­
Photos by Michael Varcas
Why Gazini is taking up cudgels for the elderly
'I can't just say I'm a (legitimate) advocate for elderly care just because I grew up with grandparents. Right now, I'm trying to be for them, the other lolos and lolas, to know the depth (of the issue or concern) and see where I can provide my help.'
MANILA, Philippines — A proper Cebu homecoming has yet to happen for Miss Universe Philippines Gazini Christiana Jordi Ganados. It was supposed to take place early this month, but was cancelled reportedly due to a conflict in schedule. The 23-year-old Filipino-Palestinian beauty is hoping it will happen soon for an opportunity to personally thank supporters from her hometown.
Meantime, the tourism graduate from University of San Jose-Recoletos who represented Talisay City in Cebu during the Bb. Pilipinas competition, is fast-adapting to her role as a prestigious title-holder in pageant-crazy Philippines. "Every morning, I remind myself I have to be prim and proper and all that. But sometimes I forget because I'm the type of beauty queen that is not so 'queenly'? I'm the rugged type. In fact, before, I used to ride the Angkas!" she tells The STAR, referring to the motorbike transportation.
According to her, the coronation night last June 9 was a life-altering moment. "People in the airport, even if I am wearing a cap or shades — you know, super dressed down — it shocks me that they recognize me," Gazini muses. "And I didn't know that video greeting is part of being Miss Universe Philippines (laughs)! Even my closest friends, they asked me to do video greetings for them. But it's okay. So far, it's great.
"My life has changed so much," she shares.
Gazini is used to dramatic changes and happenings in life.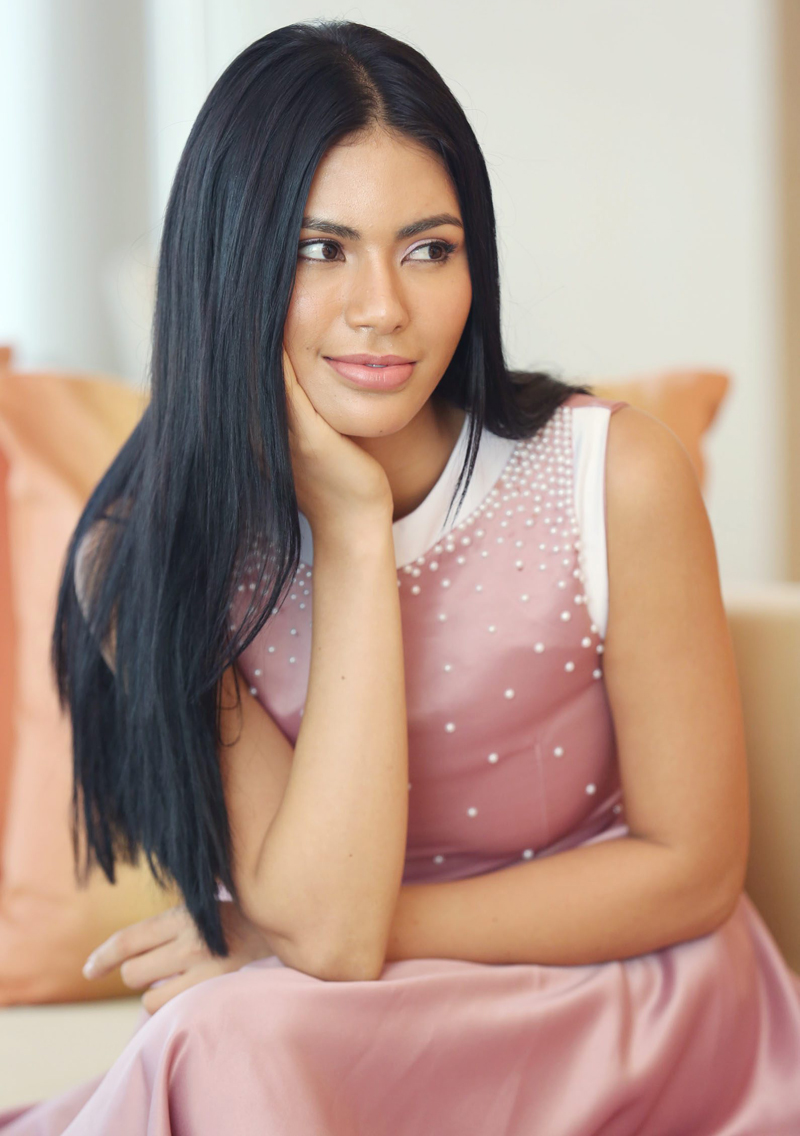 Named after her Palestinian father Gazan, her Christmas time birthday (Dec. 26) and the Jordan River which also means flowing water, Gazini grew up not knowing her father. She was singlehandedly raised by her mom Carmencita.
"My mom, I remember she was always working, she used to do five-six (financing back in Dapitan). She would be riding a bike with me at the back as she went on to collect dues," she recalls.
"My mother is no longer into that because it was so stressful. She's now happily doing the things that she does. For me, she's a superwoman! She loves doing the manly stuff... up to when she was 40, she would study courses at TESDA because she wanted to learn at the same time save money so that we didn't have to hire a carpenter or a technician to fix things at home.
"She also does welding, the riprap, she did our gate and would mix the cement and gravel herself. One time, she asked me to help her out. Then, I suddenly saw my crush as he was about to pass by our house, that I threw the shovel away. I lost my poise (laughs)!"
Gazini acknowledges though that her mom wouldn't be able to do all that while raising her, without the help of her grandparents Honorato Marimon Ganados and Remedios Lopes Acopiado, whom she fondly calls Lolo Udong and Nanay Utay, especially when they lived in Dapitan City in Zamboanga del Norte.
After her elementary years, she together with her mom and lola relocated to Cebu "because that was the time when my lolo died in Dapitan and we wanted to get over it. So, it was like a moving-on phase."
"Two years ago, my lola deteriorated so my mom wanted to move to another place," she adds.
Nevertheless, Gazini was proud to represent Talisay City in the Bb. Pilipinas. Apart from winning most of the major awards, she had the platform to present her advocacy on elderly care. "My lola really wanted me to be a teacher to the point na when she was getting forgetful, I'd go home, I was in college, she would say, when you grow up, you will teach kids. But I would tell myself, I don't have that talent to be patient with kids. However, I have that patience for the elderly. So, I'm really close to that (cause). If I'd be made to choose again, I will stick to elderly care."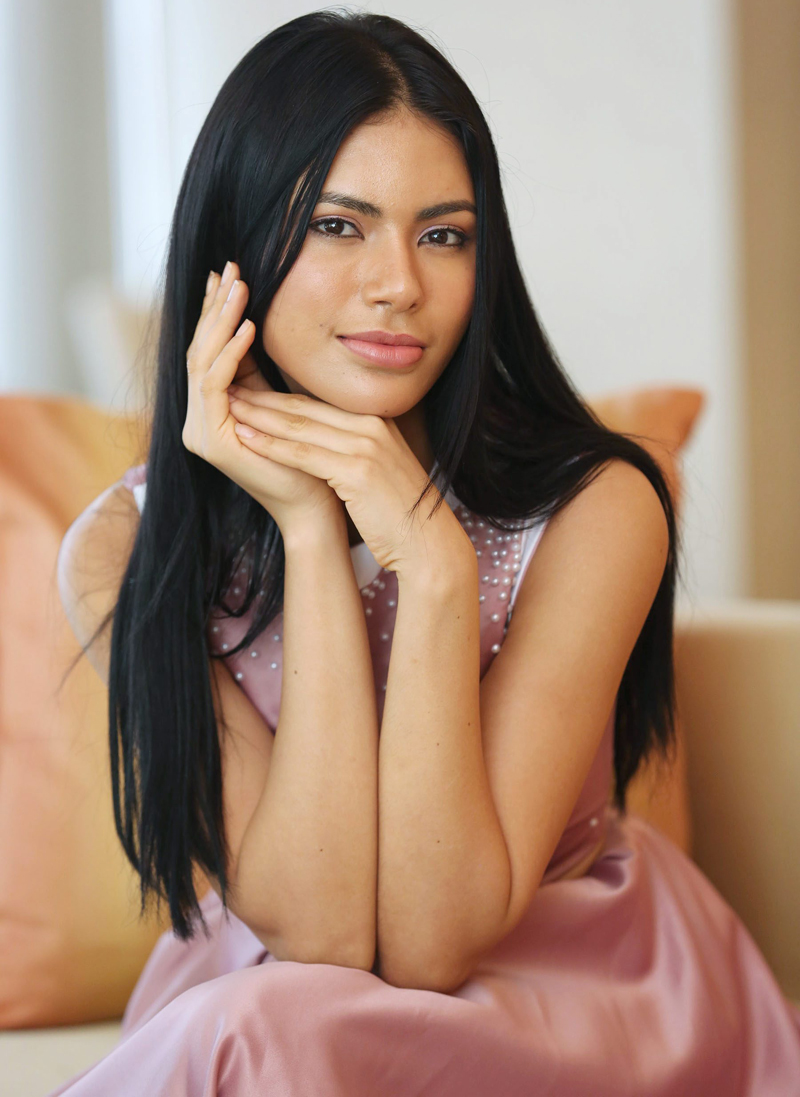 What were her grandparents like?
"My lola was a manghihilot. I remember as a kid, she'd ask me to walk on her back. She loved it. Now it's my mom who likes to ask me to give her a massage. I guess I got that from my lola. My lolo was a barangay (level) politician in Dapitan. Before, when he ran in the barangay elections, he had these campaign papers and I would help him (hang) these papel on trees. That's what I would do as a kid," she shares.
Gazini further describes them as very loving and caring grandparents. "I was raised by a single mother, but I really appreciated the fact that I still had an example of two people who could love each other forever. They supported me and showed me what a real family is. Even if in reality we were incomplete, I felt I was complete."
Did her grandparents want her to become a beauty queen? "My lola would just say, gwapa ko (that I'm pretty). That's all. But I always thought she was just saying that because she was my lola."
When Gazini started modeling and joining beauty contests in college, she would give her bouquet to her lola after every competition. "I would give her the flowers or the flower crowns that I would receive in every pageant I joined because I never really won a crown literally (before Binibini)," she reveals.
"The Miss Universe Philippines is my first crown. I'm usually just first runner-up, second runner-up or even backstage. It was OK. It was a learning curve for me."
When she competed in Miss Bohol in 2017, she also ended up as a runner-up. "I never lived in Bohol. My lolo is from Bohol, that's why I joined Miss Bohol in 2017. I wanted to try it to know more about my ancestors. It was good to know that other side of me."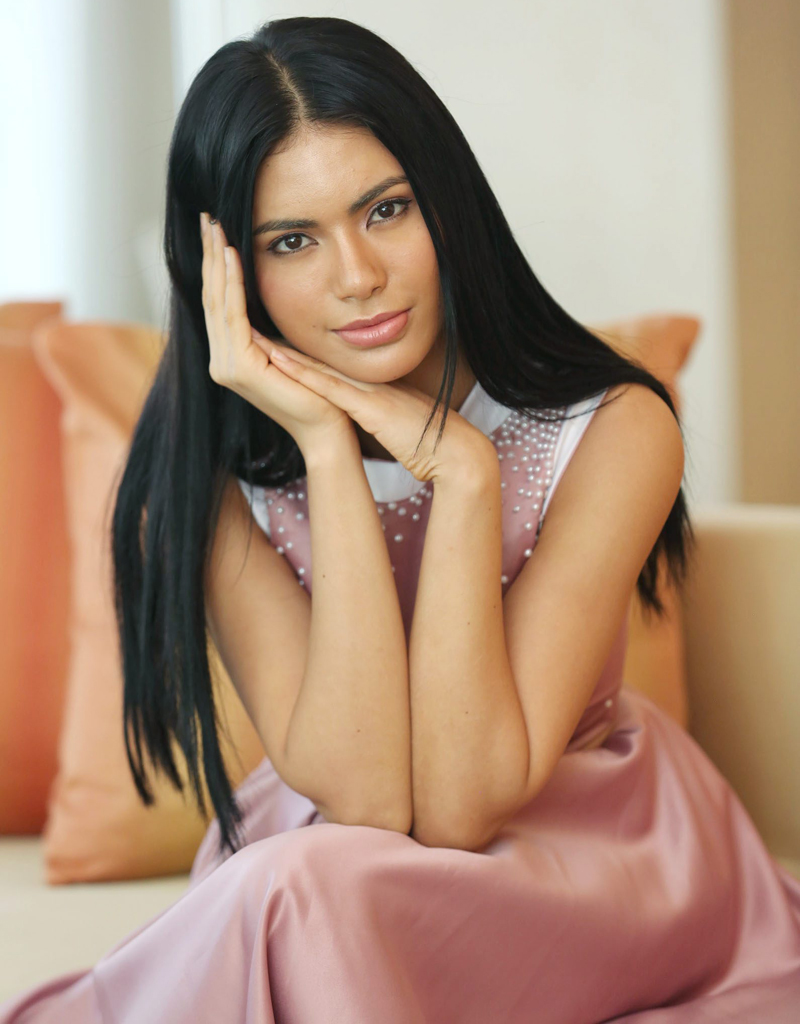 What would her late grandparents think of what she has done with her life so far, if they were alive today?
"I think they will be amused. But they will be very proud of me, I know that," Gazini declares.
It is from her fond memories of being a certified lolo and lola's girl that she got the inspiration to champion elderly care.
"I've just noticed that there are not so many standing up for this cause. They usually lobby for other issues. For me, I just thought our elderly need someone to fight for their rights, someone to be there for them and someone to be their voice."
She says she still has to educate herself more about elderly care issues. "That's what I'm really working on. I can't just say I'm a (legitimate) advocate for elderly care just because I grew up with grandparents. Right now I'm trying to be for them, the other lolos and lolas, to know the depth (of the issue or concern) and see where I can provide my help. That's the least I could do for them. So my immediate plan is get to know them, know their issues and concerns."
She adds, "I'm very happy that there's a bill…(filed) for senior citizens, (increasing the social pension) from P6,000 to P12,000 (a year or P1,000 from P500 a month)… and I'm very happy about that. The reason I'm also for this is because we're all going to get old and retire."
Her big dream is to help establish a senior citizens' center with activities for the elderly so they won't feel useless or ignored. She pictures it as a place of fellowship and bonding among lolas and lolos with their apos, as well as a center that can help them earn some income and remain productive.
Groups advocating for elderly care and senior citizen welfare have already approached her and sought out her help since winning the pageant. She promises to visit not one but all organizations to see for herself where she can be of help.
"I'm hoping that I really could do something (during) my reign," she says.