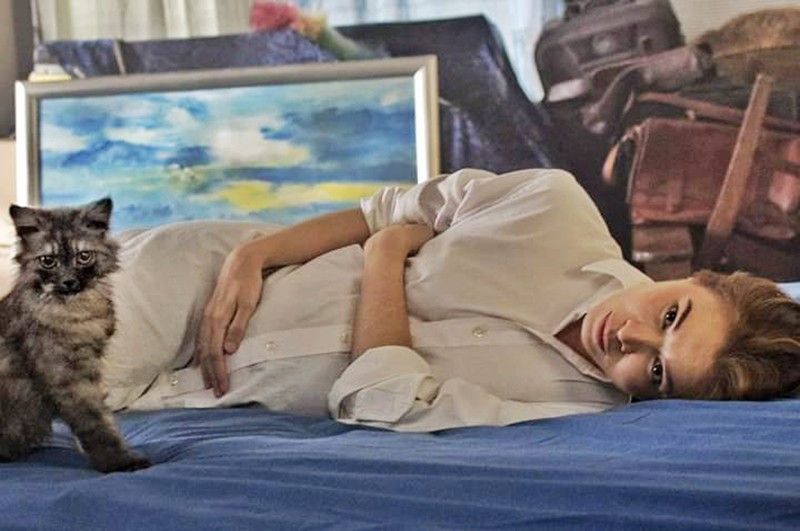 In the 2019 Cinemalaya entry Malamaya, Sunshine Cruz goes more daring than she was years ago before she got married. 'But,' she assured, 'the movie is more than just love scenes and bed scenes.'
Sunshine 50-plus shades of gray
FUNFARE
-
Ricky Lo
(The Philippine Star) - July 23, 2019 - 12:00am
Back to where she started. Or, as Sunshine Cruz aptly put it, "balik sa dati," meaning she is again going bold (sexier than ever) in Malamaya, something she hasn't done for years after she married Cesar Montano 19 years ago.
In Malamaya (a Tagalog term for the color of ash or gray), Sunshine plays Nora, a 45-year-old unmarried visual artist in an "undefined" relationship with a fellow artist, a potter recovering from the death of his wife, and then with an upcoming photographer whom she meets when she visits her teacher-friend in school.
A 2019 Cinemalaya entry, Malamaya is touted in the press release as "50-plus shades of gray," no doubt a nod to the hit Hollywood movie starring Dakota Johnson and Jamie Dornan. Thus, expect love scenes between Sunshine and her leading men Raymond Bagatsing (as the potter) and Enzo Pineda (the photographer). Sunshine is 42 (last July 18) and Enzo is 28 and they bridge the 14-year age-gap with sizzling love scenes that those in Ekis, her last known daring outing, would pale (turned ash-gray) in comparison. In fact, it is said to be much more daring/bolder than Sunshine's brief love scene with Jay Manalo in the unfinished Viva movie Dukot Queen, the copy of which was allegedly bought by Cesar...and burned?...before he and Sunshine got married in a garden sunset wedding on Sept. 14, 2000.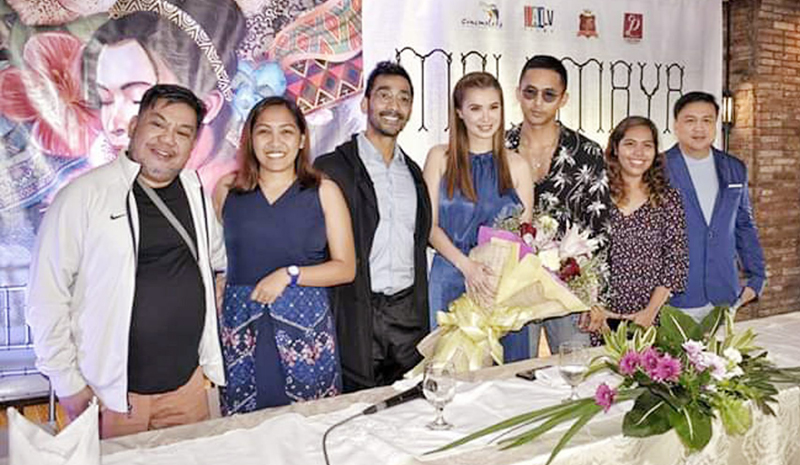 The people behind Malamaya, from left: Albert Almendralejo, Danica Sta. Lucia (director), Raymond Bagatsing, Sunshine, Enzo Pineda, Leilani Chavez (co-director) and Arnold Vegafria (producer).
It has been Sunshine's long dream to star in a Cinemalaya entry and she was on the brink of giving up when Malamaya came along — bold scenes and all.
"I was starting to ask myself, 'Why isn't any producer getting me for Cinemalaya?' and then it happened," confessed Sunshine who is as sexy and as seductive as she was before she got married and gave birth to three now teenage girls.
To herald her bold comeback, Sunshine threw cautions...and clothes...to the wind and proved that she could be as good as if not better-bolder than Dakota — yes, Sunshine is "50-plus shades" hotter.
"My scenes with Enzo are really sexy," said Sunshine, "but I want to remind people that the movie is more than just love scenes and bed scenes. They will find out when they watch the movie. For the movie, I did certain things that I've never done. As Nora my character, I'm a chain smoker when actually I don't smoke in real life."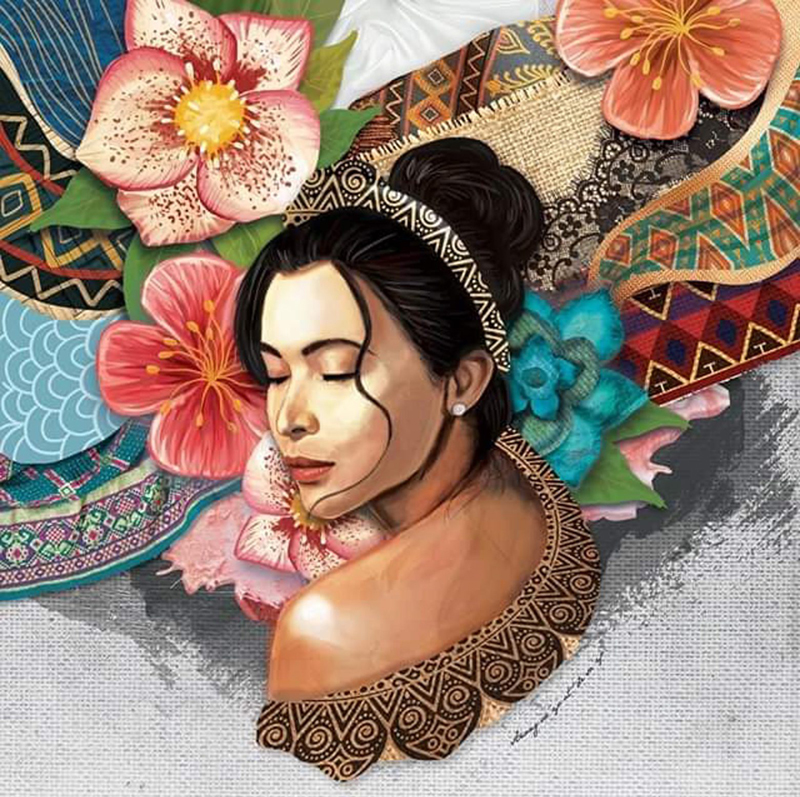 Sunshine painted in living color on the movie's poster...
According to Sunshine, it helps that the movie is co-directed by two women, Danica Sta. Lucia, a producer and video editor, and Leilani Chavez, a soap opera writer and journalist.
"I was confident that I was in good hands and they would take good care of me," said Sunshine of the two directors having their movie directorial debut. That's why I was comfortable doing the love scenes."
"I should say that in this movie, I bared not just my soul but also my body," admitted Enzo who exposed his bare butt in his love scenes with Sunshine. "But more than exposing my body, I want to prove wrong the people who claimed that I don't know how to act. I'm sure that their opinion about me will change when they watch the movie."
Produced by Spears Films, ALV Films and Cine Likha, Malamaya is Raymond's first movie after Quezon's Game in which he gives a memorable portrayal as Pres. Manuel L. Quezon with whom he has (in the movie) amazing resemblance.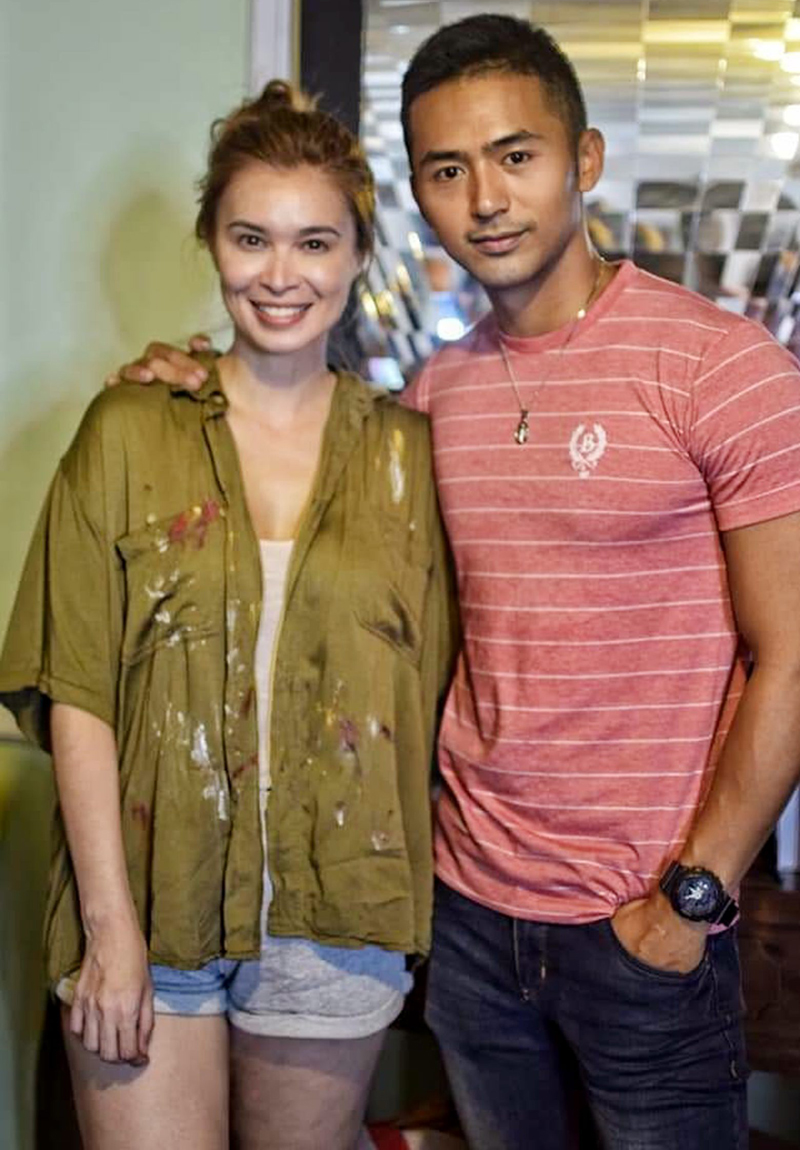 ...and with Enzo who has his 'bold' baptism in the movie.
By the way, how would Sunshine's daughters react to Malamaya? No cause for worry, assured Sunshine, no problem.
"When they saw the poster, they exclaimed, 'Is that you, Mommy?' They are excited to watch the movie. Sabi nila, 'It's cool,' They know that it's just part of their Mommy's job as an actress."
What about, ehem, Cesar?
"My ex-husband? Let's leave him out of this; huwag na natin isali sa usapan. Past is past." (The couple's marriage was annulled.).
Cinemalaya will be at the Cultural Center of the Philippines (CCP) and in selected cinemas Aug. 2 to 11. Malamaya will start its nationwide run on Aug. 14.
(E-mail reactions at rickylophilstar@gmail.com. For more updates, photos and videos, visit www.philstar.com/funfare or follow me on Instagram @therealrickylo.)