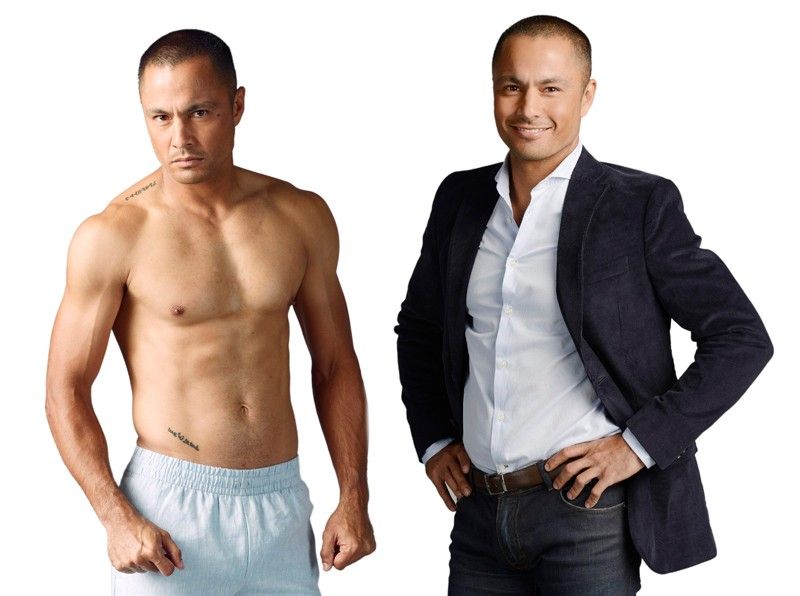 Bare or clothed, front or back, Derek Ramsay is the ultimate sex symbol in Philippine Entertainment. He is Mr. Body Beautiful loaded with talent in both athletics and histrionics.
Love scenes are good therapy for bad back
FUNFARE
-
Ricky Lo
(The Philippine Star) - July 22, 2019 - 12:00am
Did you know that up to now, Derek Ramsay still suffers from a bothersome bad back?
He got it from long periods of being seated (wrong position) and lack of hydration.
"Yes, it's true," said Derek who stands 5'11" and weighs 175 lbs., "sitting is the new smoking, it's the new cancer."
Being athletic, he gets injured quite often. He was diagnosed with two bulging disc (L-1 and L-4) due to wear and tear through the years, the doctor told him.
"I messed up my back, worsened sa sobrang kaka-upo on the set while waiting for the next take. Bad posture. It started with spasms. I couldn't stand, I couldn't walk. I was in pain. I had to take morphine to ease the pain, but not pain-relievers because they are bad for the liver and the kidney. When the muscles began to relax, I went to rehab to improve my back. I'm still recovering. I even took up yoga. It relieves stress. I do it between takes and it helps strengthen my core."
Doesn't his bad back hamper his intense (strenuous) love scenes with Andrea Torres (as twins) in The Better Woman, the GMA romance-drama heating up the libido of televiewers?
"Actually, the love scenes are good for my rehab," confessed Derek. "They are good therapy for my bad back. Nakaka-relieve."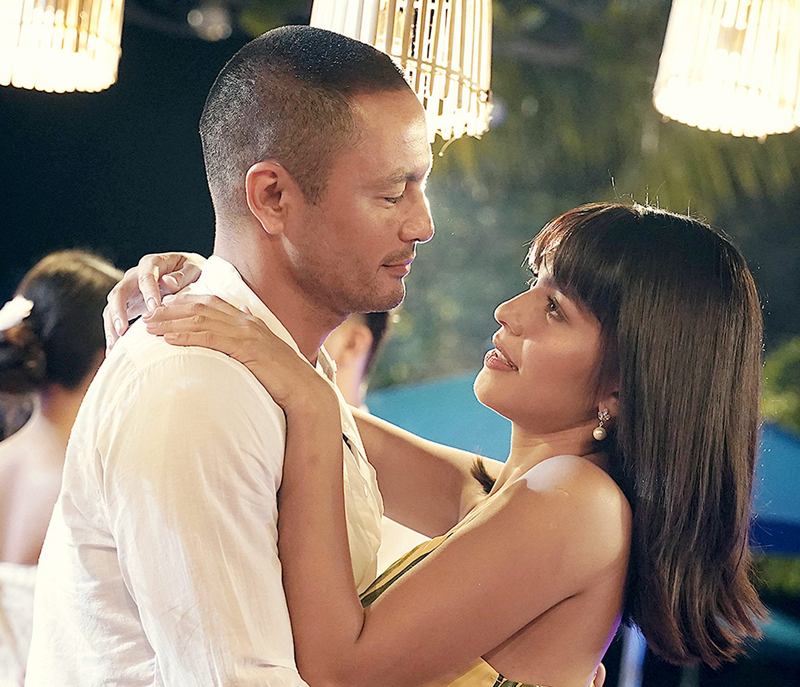 Also, a great lover as shown in the hot GMA romance-drama The Better Woman with Andrea Torres as leading lady (below).
Funfare talked to Derek who just came back from the UK where (in Birmingham) he promoted GMA Pinoy TV shows (especially The Better Woman) and the app (by which people can watch Kapuso shows), and during a side trip to Dubai attended the presscon for the Mutya ng Pilipinas UAE. He was supposed to preside over several other events which were cancelled due to the death of a network partner.
Derek spent a good part of his early years in London and the two-day visit gave him a chance to do what he loved doing back then ­— "Eating Kebab, hehehe! It's not an English food but it's my favorite. My grandma died at 98 last January and my relatives live outside London so I didn't have time to visit them."
It's a wonder why Derek, noted for his action skills as much as his bedroom machismo, chose to do a romance-drama series as his first project for his exclusive contract with GMA to the tune of…your guess is as good as anybody's.
"Well," said Derek, "it had the biggest risks. I like to take risks, eh."
Oh really? What risks; how risky?
"It's harder to do love scenes on TV series than it is for film; there are so many restrictions," explained Derek. "But more than that, when I read the script, sobrang na-affect ako what happened to Andrew, my character, in the story. I said, 'Grabe, it's really a demanding role.' You know, Andrew has no intention of cheating on his wife and he accidentally does it with his wife's twin sister. Imagine if that happens to you in real life!"
Hmmm, has it ever happened to him in real life?
"Hindi pa," Derek laughed. "I make sure that it will never happen, hahaha!!!"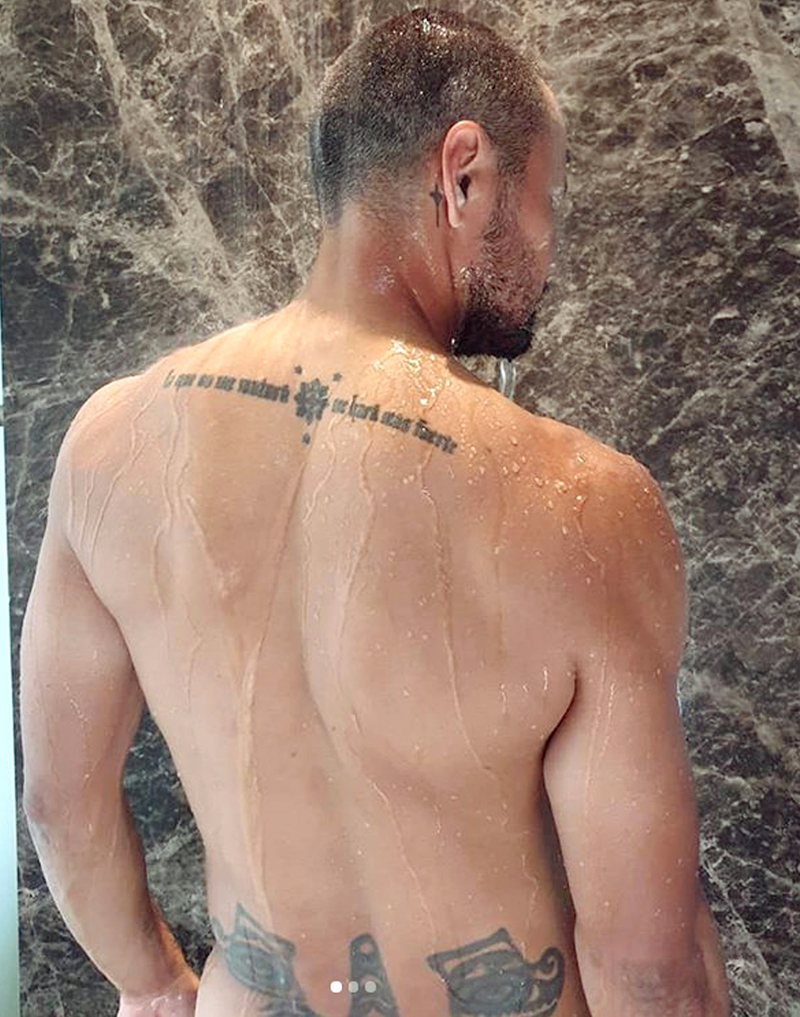 Some people (this one included) think that Derek and the two Andreas' love scenes are so realistic and so convincing that they seem to be, uhm, for real. (Derek has quashed rumors that he broke up with his model-girlfriend of more than six years because of Andrea who claimed to be fancy-free.) How does Derek prevent himself from being carried away?
"Yes, I agree that Andrea is seductive but as I told you before, you have to be professional, hindi ka puede magpadala sa eksena. You shut yourself down. We make it todo talaga para one take lang. All our love scenes are 'take one' lang."
And how does he prepare for such intimate, too-close-for-comfort love scenes?
"Hygiene is very important…you know, you brush your teeth as many times as you can and gurgle mouthwash. Before the shoot, I talk to Andrea. In scenes na may pakita ng skin, I see to it that Andrea trusts me and that she is protected. I ask her if she has any restrictions and what she's comfortable with that no one will feel out of place or feel disrespected. So far, kahit na mahirap naitatawid namin ang mga eksena ng maayos."
During the shoot of such scenes, no onlookers (ususeros) are allowed in and those on the set are strictly reminded not to take shots with their cellphones. The director, Mark Sicat dela Cruz, sees to it. No "useless" people on the set as requested, according to Derek, by his other leading ladies.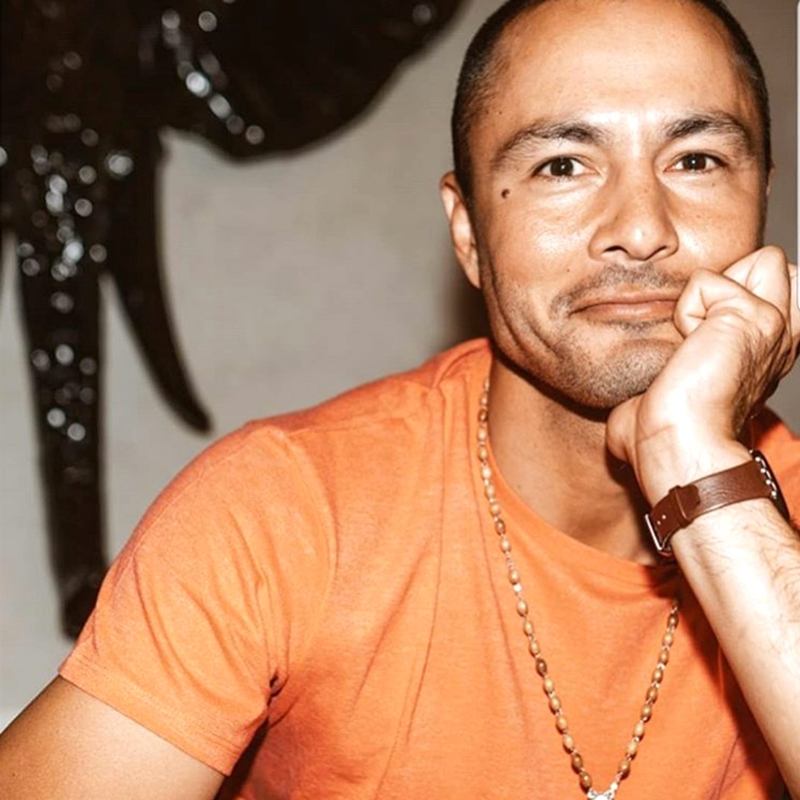 Anyway, what is Derek's idea of a better woman?
"A woman who makes me feel that I am the better man, that I am a good person. For me, the better woman is one who makes me feel comfortable with the relationship."
At the moment, Derek is not into a relationship, still recovering from a recent breakup with a woman for whom he built a three-storey dream house with seven bedrooms on a 1,500-square-meter lot in Ayala Alabang.
"I'll be honest with you," admitted Derek, "I'm contemplating whether to stay in that house for a while and then sell it. It was as if I hit a blank wall after the breakup. One room was reserved for my parents."
Today, Derek is leaving for Shanghai for the Asian Oceanic Championships. His sport is Frisbee.
"Oh, by the way," Derek added, "taking lots of water is good for your health. Dati, I was not a water drinker so my body lacked water. Now, I take as many as four liters per day so my body is kept hydrated. I started my day by drinking a tall glass of cold water as soon as I wake up. Good for digestion and pampapayat actually."
(E-mail reactions at rickylophilstar@gmail.com. For more updates, photos and videos, visit www.philstar.com/funfare or follow me on Instagram @therealrickylo.)