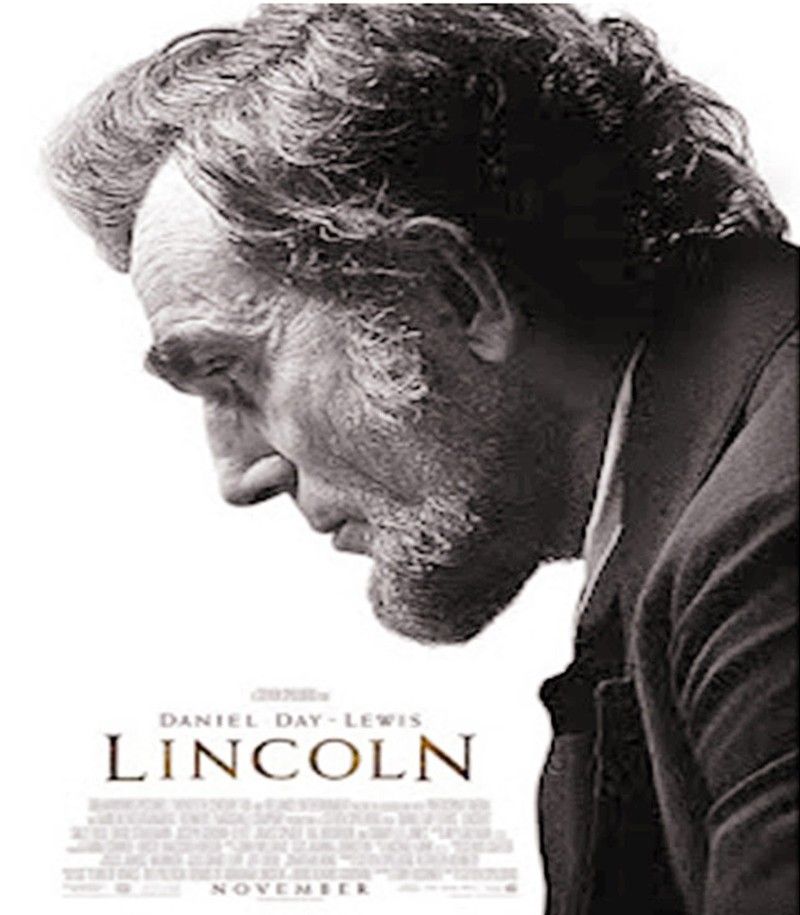 The film Lincoln is an apt vehicle to play a part in the life of Abraham Lincoln — even by mere viewing — with a hope of having the youth being moved and motivated to stand and hold the line for the weak and the oppressed, like what Lincoln did.
Lincoln: The great emancipator
(The Philippine Star) - July 22, 2019 - 12:00am
My Favorite Movie (Editor's Note: Contributions to this section are accepted. Published pieces will be paid. But we don't return rejected articles. Contributors are requested to submit a photo and a bio-data.)
MANILA, Philippines — Abraham Lincoln. The great emancipator. A Negro-free-from-slavery advocate. A staunch proponent leading to the right of suffrage for women at the latter half of the 18th century. The greatest American president. It would be unkind for the modern world not to know and disassociate with the greatness of this taller-bigger-than-life superman.
The film Lincoln is an apt vehicle to play a part in the life of Lincoln — even by mere viewing — with a hope of having the youth being moved and motivated to stand and hold the line for the weak and the oppressed, like what Lincoln did. That is to say, Lincoln is not just an icon, but a hero that the young blood should pay homage to.
It unfolds with two young idealistic American Negroes and two white soldiers conversing with great ease to Pres. Lincoln, airing their gripes and hopes, impressing their president with their recitation of his Gettysburg Address:
"Four scores and seven years ago, our fathers brought forth in this continent a new nation, conceived in liberty and dedicated to the proposition that all men are created equal… that we here highly resolve... that this Nation under God, shall have a new birth of freedom and that government of the people, by the people, for the people shall not perish from the Earth."
All throughout the entire viewing is an experience to see the president as a doting father to his kids, a considerate husband to his nagging wife Mary Todd Lincoln (ably played by Sally Field), and as a patriotic and merciful witty politician. Lincoln is shown as an assertive but comic, principled statesman but human enough to compromise for the sake of freeing the Negro slaves, as when he is shown railroading the House to pass his bill to abolish slavery. This kind of manipulation is godlike, unlike what happens under the table in a self-besotting politics today before our very eyes. Lincoln's advocacy is closely parallel how the Father of the Philippine national language, Pres. Manuel Luis Quezon, fought to his last breath in regaining our independence from the shackles of the Americans and in giving shelter to 1,200 displaced Jews refugees from the atrocities of Adolf Hitler and his Nazi annihilators — a footnote in Philippine history shown in an equally great historical movie, Quezon's Game.
For lovers and followers of rhetorics, say, of the late fiery and feisty Senators Ninoy Aquino and Miriam Santiago, they won't miss them if they prick up their ears at the verbal tassels between Thaddeus Stevens (played forcefully by Tommy Lee Jones) and George Pendleton (Peter Mc Robbie). Listen how Stevens cut down his opponent Pendleton at the House debates as he said…
"You Gentleman from Pennsylvania concludes his interminable gabble!
"Some of us breathe oxygen and we find the mephitic fumes of his oratory a lethal challenge to our pulmonary capacities!
"Slavery is the only insult to natural law, you fatuous nincompoop! What violates natural law, slavery and you Pendleton, you insult God! You unnatural noise!
"How can I hold that all men are created equal, when here before me stands, stinking, the moral carcass of a gentleman from Ohio, proof that some men are inferior, endowed by their Maker with dim wits, impermeable to reason with cold pallid slime in their veins instead of hot red blood!
"You are more reptile than man, George, so low and flat that the foot of man is incapable of crushing you! Yet, even you Pendleton, who should have gibbeted for treason long before today, even worthless unworthy you ought to be treated equally before the law! And so again, sir, again and again and again I say: I do not hold with equality in all things, only with equality before the law!" (This sounds racist to Negroes at first but the truth is — it's his drawing card to pass Lincoln's law to free them — a proof of Steven's brilliance and mastery of the law).
Oh, how the Philippine Senate today misses seeing in Lincoln and Stevens the Philippines' greatest statesmen of yesteryear! — Claro M. Recto, Quezon, Jose Laurel, Diosdado Macapagal, Renato Constantino, Lorenzo Tañada, Raul Manglapus, Jose Pepe Diokno, Jovito Salonga, Ambrosio Padilla, Manuel Roxas, Benigno Aquino Jr., Carlos P. Romulo, Joker Arroyo, Raul Roco, Leticia Shahani, Aquilino Nene Pimentel, Tito Guingona, Rene Saguisag.
Daniel Day Lewis as Pres. Lincoln comes off best of all among the actors in the film. It's Lincoln whom you see when Daniel speaks and acts and perhaps how he thinks from his stern or comely looks straight to your eyes. It would be highly insensitive not to feel the greatness of Lincoln the hero, and see the brilliance of Daniel the actor as Lincoln.
For the most part, the highest honor goes to the hand and mind at the helm, director Steven Spielberg, who is out to prove to all of us bright and sundry that — with age goes wisdom and perfection. No doubt about it, Spielberg is a master director of our time.
LIFE Magazine's millennium edition of the 100 Most Important Events and People of the past 1,000 years, runs this citation for Lincoln: "When Abraham Lincoln took his first presidential oath in 1861, he faced the greatest crisis in American history. The fabric of the American experiment, 'a more perfect Union,' was being torn apart. But before an assassin's bullet brought him down in 1865, this son of a poor Kentucky farmer led his countrymen — South as well as North — back to union. The fabric was made whole again, this time without slavery."
Truly, the six-footer Lincoln seated in a giant monument at the White House, is larger than life — a hero of all times worthy of adulation and emulation around the globe by young and old alike. — Pit M. Maliksi (The author is a graduate of UST and a former teacher at Central Texas College, an English teacher at Liceo de San Pablo, a visiting lecturer at Penleigh School in Tanauan City, founder of Philippine Axiologists Association, was the Most Outstanding Professor for 12 years of PUP, Sto. Tomas, Batangas (STB), where he is the educational program officer of Kiwanis International STB, and the founder of STB Mga Apo' Ni Tomas, a civic society of a thousand young professionals.)