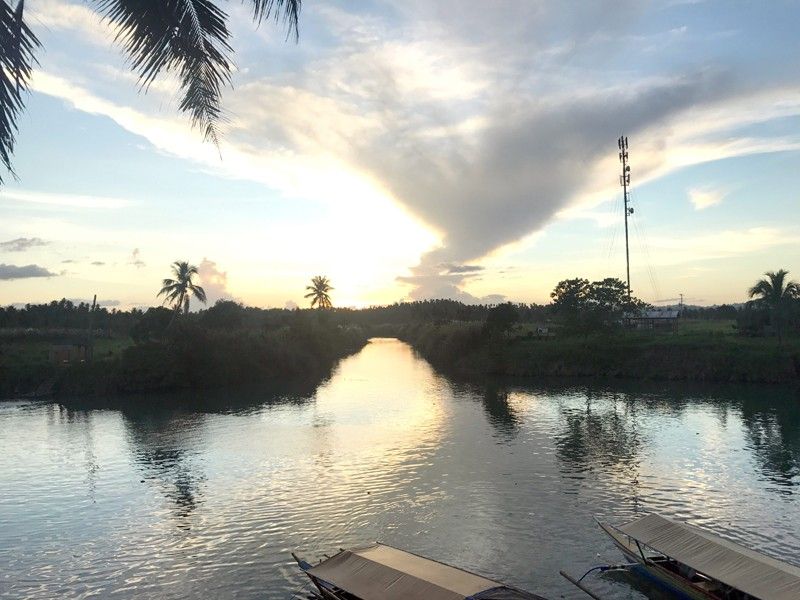 The Great Artist creates a mesmerizing sunset over the Catubig River in Las Navas, Northern Samar.
Photos by Ricky Lo
Revisited: Las Navas mon amour
FUNFARE
-
Ricky Lo
(The Philippine Star) - July 11, 2019 - 12:00am
A river runs through it. Rather alongside it.
It was in that same body of water called Catubig River, sustained by the wondrous Pinipisakan Falls at the southernmost end, where we learned how to swim not scientifically but practically — Papa initially helped us float in the crystal-clear water at high tide and then would let go, leaving us to our own defenses to, yes, "save" our lives. Soon, we could swim like Olympians in our huge natural swimming pool which today, sadly, is not as safe or as clean as it used to be.
When it rained and rained for days, as if an invisible dam in heaven had broken (although old folks claimed that the gods were crying for a reason we didn't know), Catubig River would swell and inundate the whole Las Navas town, with us waiting by the window on the second floor for the banca to take us for, would you believe, a joyride. Simple pleasures for simple folks risking life and limb. Oh, but we were very young then! In one scene in Camelot, Richard Harris as King Arthur asks, "What do simple folks do?" You just got your answer, King Arthur!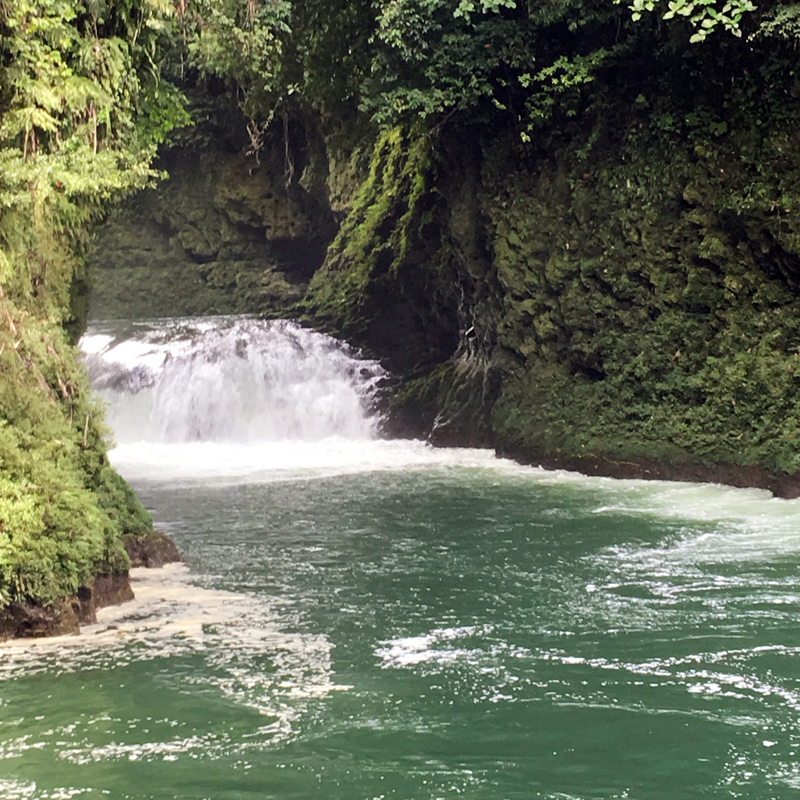 The river is sustained by the Pinipisakan Falls at the southernmost end.
The river is still there and as the song in Show Boat poignantly puts it, it just keeps rolling along.
That river evokes in me a shipload of fond memories every time I pay dear old Las Navas a visit once a year either to pay respects for our dear departed or to attend the Feast/Birthday of Mama Mary (Sept. 8), also celebrated in two other places in Samar —- Calbayog City where our Fua relatives come from and likewise the family of Chito Roño, and Borongan City which has produced such celebs as Boy Abunda, King of Talk, and Aster Amoyo whose claim to fame includes gracing as Kurdapya in the jacket of Max Survan's 19-forgotten album.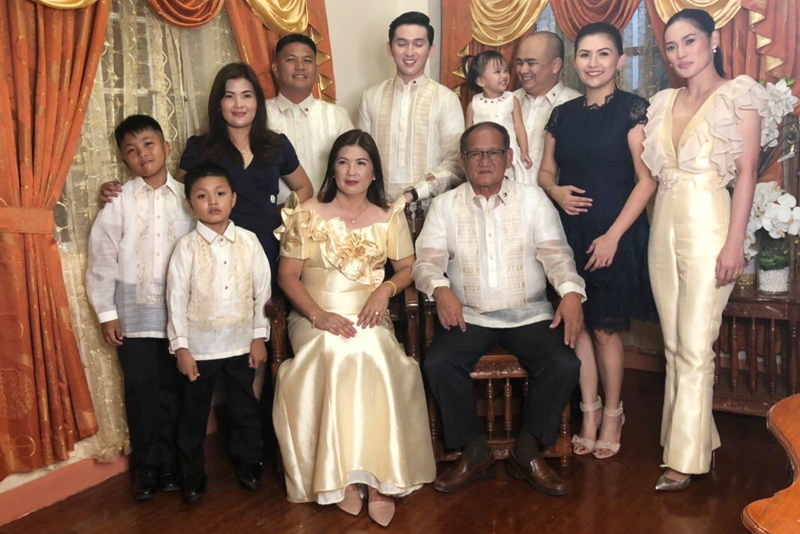 Newly-elected Las Navas Mayor Arlito Tan and his wife Nemie Saldaña with their family during the celebration of the town's 70th founding anniversary on July 8
I was in Las Navas with my friend Raoul Tidalgo last year for the fiesta. Every homecoming is a surprising discovery. The town seems to grow bigger and wider. Through the years, the small mostly wooden houses (some with thatched roof) have been replaced by big beautiful houses side by side along the seven parallel streets that were only three back then.
The municipal cemetery used to be at the outskirts and is now at the heart of the town with tombs, many of them without markers, piled on top of one another. The town has so expanded that you now need to take a sidecar to go around. Years ago, it was so small that what happened in the south (iraya/upstream) would spread like wild fire to the north (ilawod/downstream).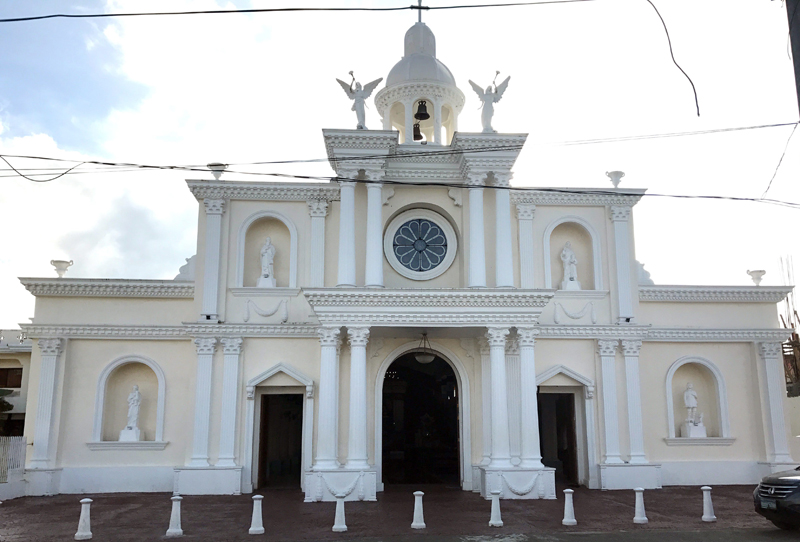 The new Catholic Church, patron saint is Mama Mary…
The small, quiet and sleepy town with only Petromax as source of light at night has progressed by leaps and bounds, thanks to the bridge that connects it to the other two Samar provinces, inaugurated during Pres. GMA's time. Las Navas has produced doctors, lawyers, nurses, medical technologists, physical therapists, pharmacists, accountants, priests, nuns, engineers, teachers, journalists and OFWs (some of them have built big houses). So much has changed except for the river that I think defines the town. There is now a resort called Vista de Las Navas for social occasions (weddings, birthdays, etc.) complete with a swimming pool.
The concelebrated fiesta Mass last year was held at the new church that stands where once was the old one where my friends and I served daily Masses as sakristans under Rev. Fr. Fernando Tan, the first parish priest who drowned after he fell from his outboard speed boat.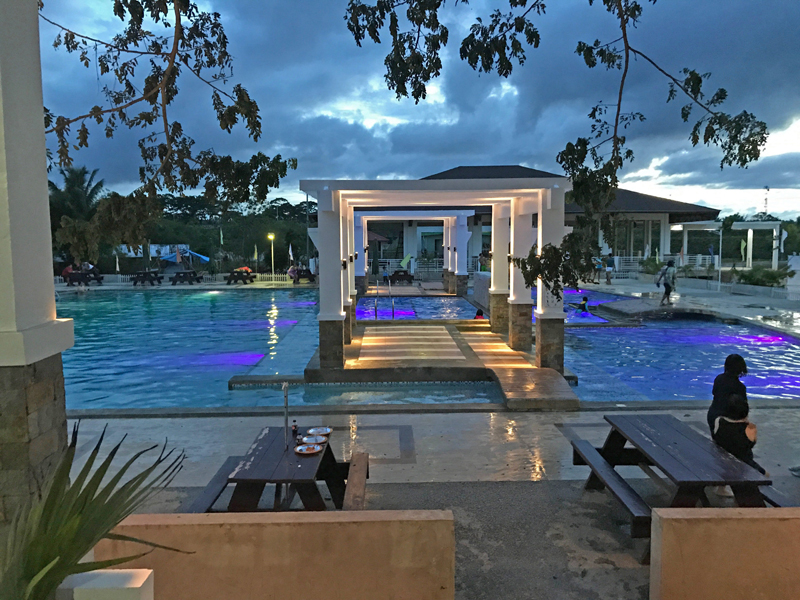 …the Vista de Las Navas resort…
Raoul and I kind of liked the hymn sung by a choir during Communion in those days: O, Lord, I am not worthy/That thou should come to me/But speak the word of comfort/My spirit healed shall be/And humbly I receive thee/The bridegroom of my soul/No more my sins to grieve thee/Nor fly thy sweet control/O sacrament most holy/O sacrament divine/All praise and all thanksgiving/Be every moment thine.
I beg your pardon for my waxing nostalgic about the old hometown. All I really wanted is greet my townmates, led by the newly-elected Mayor Arlito Tan, a "Happy 70th founding anniversary" (last July 8).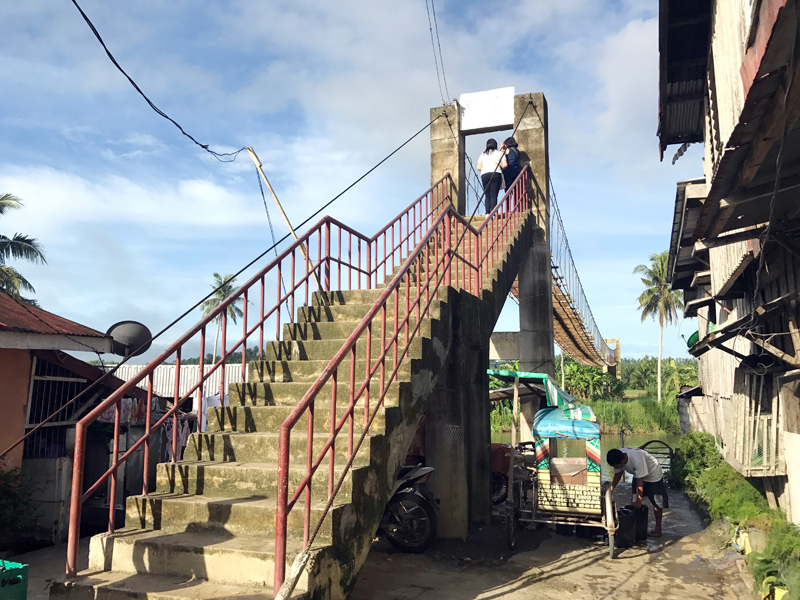 …and the hanging bridge over the Catubig River.
* * *
(For more updates, photos and videos, visit www.philstar.com/funfare or follow me on Instagram @therealrickylo.)