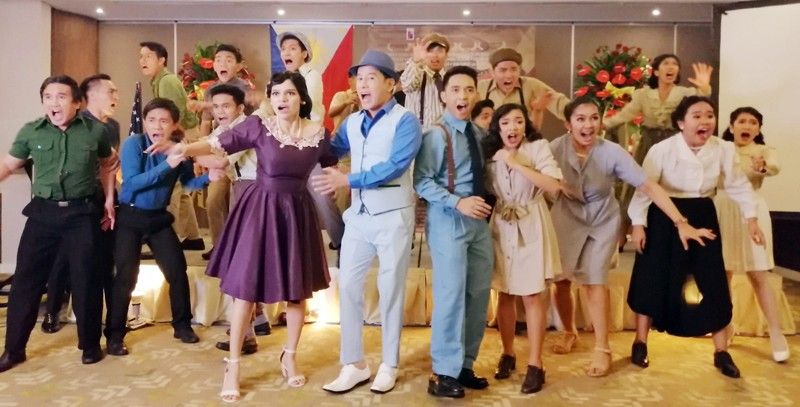 What's also exciting about the show, according to actor-director Vince Tañada, is it will reveal what's behind Gen. Douglas MacArthur's iconic 'I shall return.'
Photo by Honey Orio-Escullar
Sindak 1941 on Pinoy's struggle for freedom
MANILA, Philippines — Manila's touring theater company, Philippine Stagers Foundation (PSF), is back on its 18th season with Sindak 1941, an all-original musical about love and the struggles of the Filipinos during World War II under the Japanese regime, written and directed by lawyer Vince Tañada and music by Pipo Cifra. Premiering today, the musical runs until March 2020 in theater venues all over Metro Manila and select venues in the provinces.
PSF owner-founder Vince, who led the 20-plus cast members during the presscon-cum-sneak preview held last Saturday at Benilde Hotel, Manila, said it's about time to give tribute to the unsung heroes during the Japanese occupation through a musical play.
"It's quite seldom for us to see a musical about the Japanese occupation," began direk Vince, who plays the role of Felipe. "It's always about the Spanish colonization here in the country most especially the lives of the heroes such as Jose Rizal and Andres Bonifacio. But most of our heroes during the Japanese occupation are unsung heroes, those that we do not read in the textbooks.
"Recently, we have seen a lot of movies about the American regime, take for example Quezon's Game. I guess we haven't touched anything about the Japanese occupation except for Aishite Imasu which is a love story. So, I have decided to come up with a very educational, highly academic stage musical but, at the same time, all of these will be told through songs and dances which will be quite entertaining for the young people as well."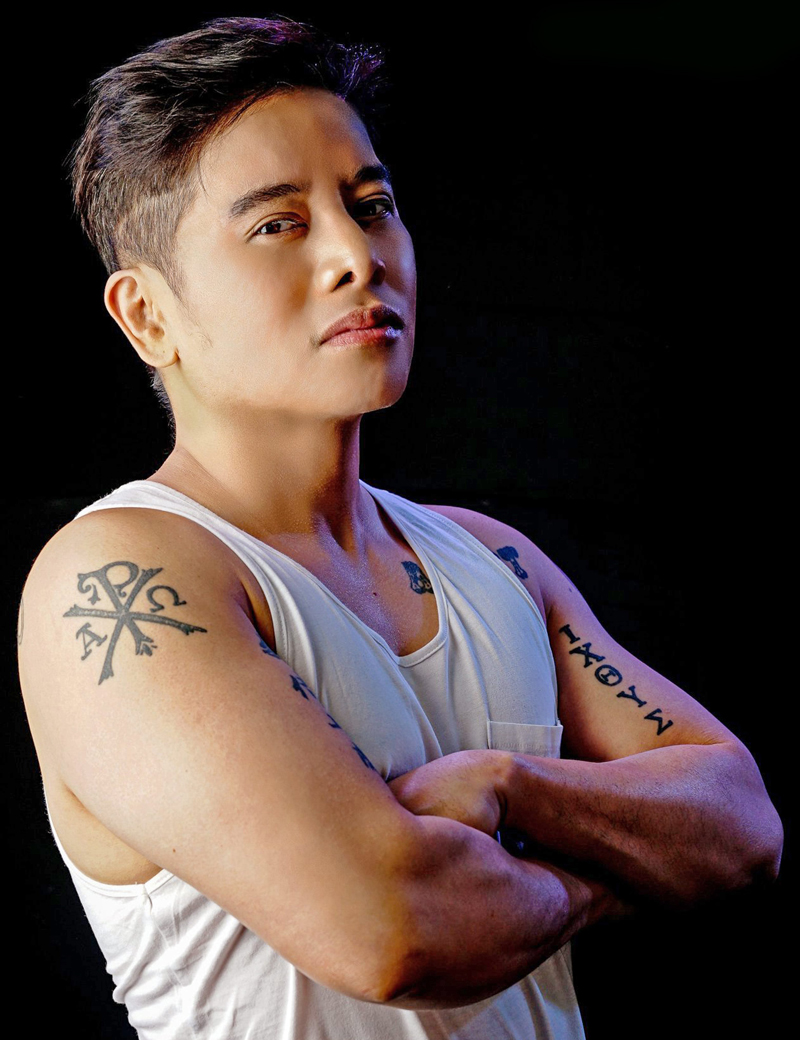 Vince Tañada
Asked why of all the dictionary terms, sindak was chosen as the title, direk Vince whose works are endorsed by Deped and CHED, replied that he wanted it to be catchy and for himself to make a mark in Philippine theater. "Gusto ko pong manindak ng mga manonood. For the longest time, I've been producing a lot of educational musicals and we have catered to various educational institutions all over the Philippines and the usual titles are quite pedagogical or academic. But now, I decided to make it more entertaining and to (create) public awareness."
Touted to be the most ambitious, spectacular and poignant musical epic, Sindak 1941 promises to give audiences a musical experience like no other. The story is about the resiliency, sufferings and sacrifices of the Filipinos during the Japanese occupation told through the eyes of four intertwined souls, brothers Felipe and Nestor, and their love interests Sofia and Emilia, respectively. It will be narrated by a mute wanderer named Tata Edong. Sindak 1941 fills in the gaps of our history and pays homage to all the unsung heroes of our land.
What's also exciting about the show, according to direk Vince, is it will reveal what's behind Gen. Douglas MacArthur's iconic "I shall return." Direk Vince learned about this when he conducted a lengthy and extensive research in Japan in 2014. He met the representative of historian Carol Petillo who wrote a book citing that MacArthur was allegedly bribed with $500,000 by Pres. Manuel Quezon to help liberate the Philippines from the Japanese force.
"So, the iconic 'I shall return' is not actually a basis for us to have MacArthur as the salvation of the Filipino people," said direk Vince. "He was actually paid by Quezon to come back and the money came from the Philippine treasury. So this is a good controversy which is quite a good subject for a new musical, right?" revealed Vince. "Kaya talagang nakakasindak din 'yung bagong controversy na yun. We were able to talk to the agent of Carol Petillo and the meeting was quite fruitful and it resulted to some new angles in the musical which we will see this year."
The ensemble cast includes Jomar Bautista, Patrick Libao, Johnrey Rivas, Yesh Ann Burce, Kath Medina, Vean Olmedo, Cherry Bagtas, Rachelle Penaflor, Franie Zamora, Joel Molina, Kuya Manzano, Chris Lim, Adel Ibarrientos, OJ Bacor, Neil Tolentino, Dean Rafols, Chin Ortega, Gerald Magallanes, Gian Daquioag, Carl Adaron, Bea Martin and PSF's pool of actors.
(For tickets, call 0956-6690335. Follow #sindak1941 and Philippine Stagers Foundation on Facebook; Philippine_Stagers on Instagram and @philstagers on Twitter.)