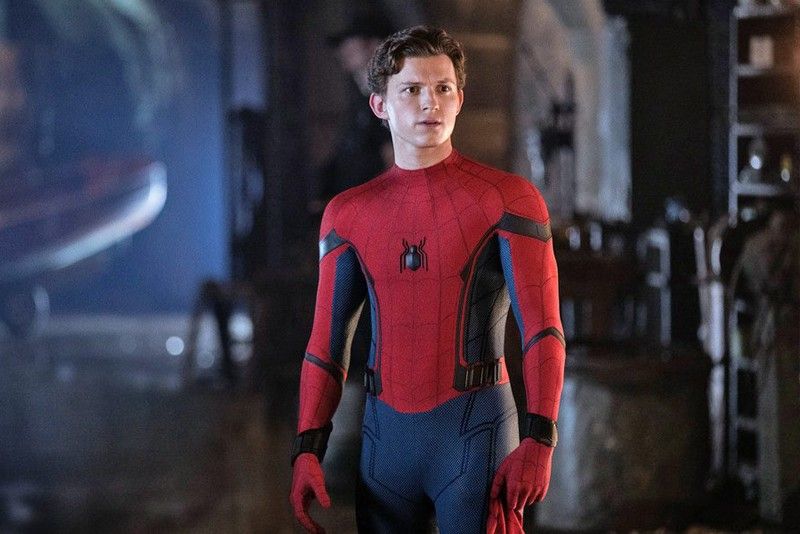 The latest adventure of your friendly neighborhood super hero, starring Tom Holland, delivered a stunning P292.5-million debut from 678 screens during its first five days of release (July 3 to 7).
The definitive Spider-Man for a modern generation
MANILA, Philippines — Ambitious in both scope and character, Spider-Man: Far From Home effectively balances a quippy, featherlight teen drama with a villain that challenges Spider-Man's resolve through weighty, intelligent themes. Following the death of his mentor Tony Stark in Avengers: Endgame, Peter Parker (Tom Holland) tries to carve out a normal, teenage life amidst pressures to become the "next Iron Man". However, his pursuit of a relationship with MJ (Zendaya) is interrupted when Nick Fury (Samuel L. Jackson) recruits him to join Quentin Beck/Mysterio (Jake Gyllenhaal) to fight destructive monsters called Elementals.
Jon Watts returns to direct Far From Home, bringing the same frothy high-school comedic tone that made Spider-Man: Homecoming a bubbling success. However, with unquestionably larger stakes in Far From Home, the rom-com elements are sometimes incongruent with pressing superhero action, creating slightly muddled pacing in the opening act. Despite these plot elements not adding up at first, Watts thankfully saves the smaller moments, bolstering charming chemistry between Holland and Zendaya, to ground the film with Spider-Man's youthful heart and emotion.
Also returning to the Spider-Man creative team is renowned film composer Michael Giacchino, who course-corrects the MCU's poor musical continuity by not only resurrecting his memorable Homecoming theme, but including appropriate nods to themes that accentuate glorious moments of character-driven storytelling. The rest of Giacchino's score is impressive in its own right: he pens not one, but two themes, complete with surprisingly effective electronic textures, that are essential in plotting out Mysterio.
What sets Far From Home apart from a plethora of Spider-Man films is its well-written antagonist. Layered, understandable, and frighteningly unpredictable, he challenges Peter Parker's struggle to live up to his mentor, and keeps the audience guessing in heart-stopping fashion, a feat emboldened by an inspired casting choice. Far From Home goes one step further than merely creating a compelling character; the antagonist rallies behind a contemporary political phenomena that turns the film into a dark social commentary, touching on complex, thought-provoking themes customarily unexpected from a summer blockbuster. Watts has also seemingly mastered action sequences after a small-scale finale to Homecoming because the villain-hero confrontations in Far From Home are nothing short of mesmerizing; the dizzying camera-work pairs with cutting-edge computer graphics to completely suspend disbelief with stunning visual flair. The only shortcoming of this antagonist is an exposition-dump monologue that joins unfunny high-school teachers, and sequences that only exist to please tourist boards, as unpleasant but ephemeral moments in a mostly well-engineered film.
Spider-Man: Far From Home doesn't break too much ground in a crowded superhero genre, but it's politically astute, well plotted, and brilliantly cast. Despite its flaws, Far From Home makes its case as the best Spider-Man film: it delicately balances teenage romance with a bold, politically well-timed villain that ranks among the best in the MCU.