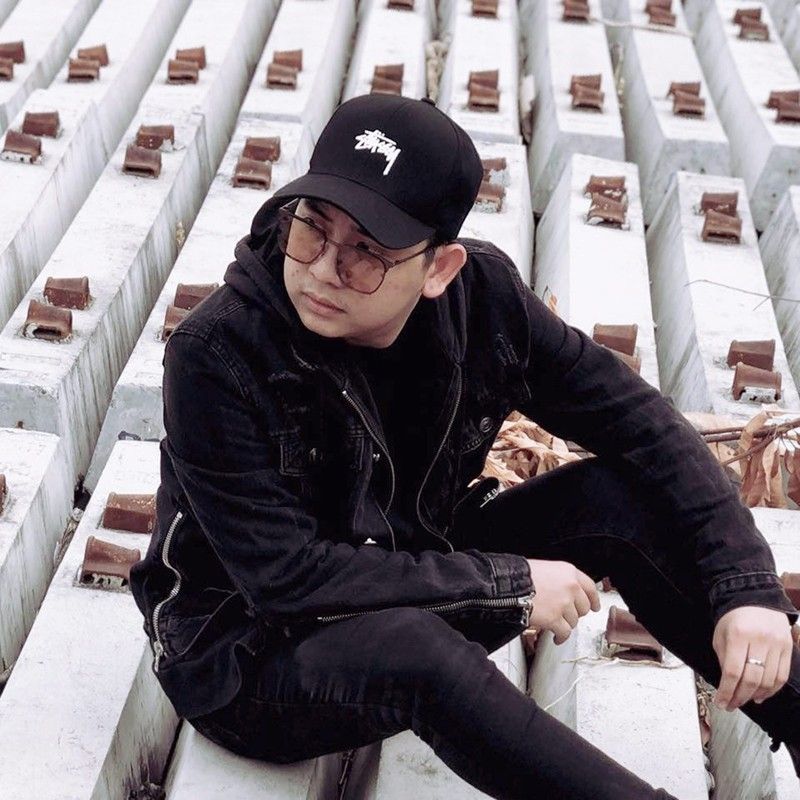 John (who will grace the Go For Gold Guinness World Record Attempt event on July 21 at SM MOA Concert Grounds): Most of my songs are (about) my realizations as a person.
Photo from John Roa's Facebook account
More music 'feels' from John Roa
MANILA, Philippines — "I ventured out (of the group) to (make) my own music." That was Viva artist John Roa sharing with The STAR his journey as a solo artist. "I just went solo to discover things. And it wasn't easy and for a year, I was searching (for my music)."
John used to be a member of the hip-hop group Ex Battalion or Ex B and left it before Ai-Ai de las Alas took on the manager role. She and Ex B starred in the movie Sons of Nanay Sabel. Then, the actress quit from managing the group's career.
John's decision to take the solo career path allowed him to find his voice as an artist. "I was able to release songs," said he, the man behind tunes Taguan and Oks Lang. "...Everything is a process talaga, pi-ni-place din ni Lord talaga ang mga bagay-bagay."
Another output of his going solo is the soon-to-be-released EP of five tracks. "The title is Amgo, which means realization in Bisaya. The songs here could be (taken as ditties) for love," shared John. "Most of the songs are (about) my realizations as a human being." John experienced anxiety and was able to deal with it, "...sometimes I had doubts about if I could survive this industry." At the end, he realized that God had better plans for him, and supporters and family were behind him. John rose from the occasion, so to speak, and became creatively productive. He's back on track and in a happy state.
"Di ako pinabayaan ni Lord," said John. "I'm a risk taker, (you know, me leaving) Cebu and going to Manila just to be a member of Ex Batallion was already (an example of taking a risk). Yung pag-alis ko ng grupo risk din. I stayed with them for two years. Kung hindi mo rin i-ri-risk, hindi mo malalaman. (If you don't take the risk, you won't know what you're looking for)."
Showbiz watchers could say that John has found his potential as a solo act. Proof to that, again, is his EP.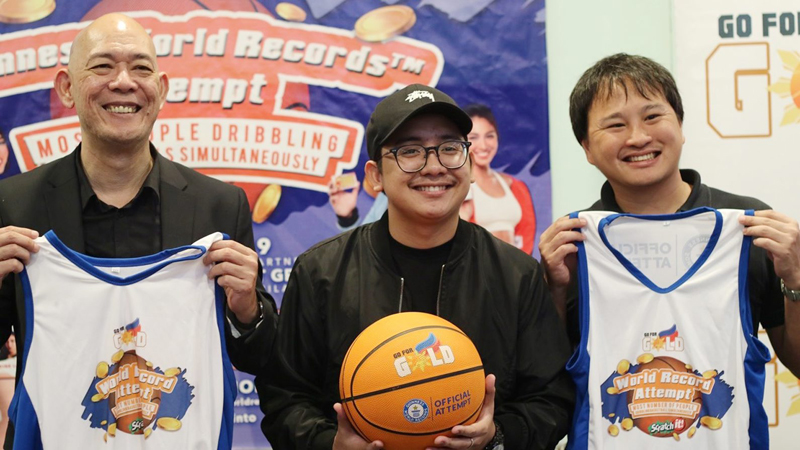 With Jay Montelibano (left), VP head of Integrated Sales, Viva Communications, Inc. and Jeremy Go, VP for marketing, Powerball Marketing and Logistics Corp.
"The single with sure title (that I will release is), my favorite, of course, Andyan," he said. "We will also have Natatangi, we also have Lagi. I wrote a song about anxiety and I want people to think about it. I also wrote a song about me, my journey and (as a) Cebuano, which is called Itutuloy… I place it as the last (track) of the EP, parang hindi (ito) natapos dun. I don't want to put a period in the EP and at the same time, it seems to symbolize our journey as humans. Hindi naman tayo nagtatapos sa isang point lang eh, so dapat itutuloy at itutuloy mo lang. (One's story doesn't end when it has reached a particular point in life. It continues and moves forward.)"
Sound-wise, one expects that the EP will offer something new. "Hindi sobrang new, it's still me but it is something new to people's ears. I'm very happy, ito yung hinahanap ko," said John. "Hindi nawawala yung essence nung bilang ako and at the same time, may bago sa tenga ng tao. (It's) mainly pop and more on interpretative, may ganoon (itong) feels. It's more on feels."
Aside from that, John sings the single for Go For Gold Guinness World Record Attempt event to be held on July 21 at the SM Mall of Asia Concert Grounds. The information given by the event organizers to media shares that Go For Gold is a CSR project of Powerball Marketing and Logistics Corporation, the licensee of PCSO for Scratch it!, which Powerball VP for marketing and former athlete Jeremy Go founded.
"It's a collaboration with Karencitta, a (fellow) Cebuano," the Go For Gold Scratch It! brand ambassador said. "We were already good friends even before. Working with her was very, very light. This is my first endorsement... although I'm not a sporty type, the closest thing I did as a sport was skateboarding. I played (it) but not professionally. I considered it my sport back then in Cebu." Margielyn Didal, the Pinay Asian Games skateboarding Gold medalist, is also John's kababayan and friend.
John, along with Karencitta, Scratch It! brand ambassadors Nadine Lustre and Sam Concepcion, will grace the Go For Gold affair which gathers over 10,000 dribblers to break the Guinness World Record for the most number of people dribbling simultaneously. This Band and Allmo$t will also join them.
On top of the EP release, what else can fans expect from the 19-year-old artist?
"I don't want to put a period on how I make my music. One of these days, magugulat ko na lang din kayo," John replied. "(As an artist,) I realized that I'm blessed to have this career... I want to make you feel that connection through my music. When you listen to my music, you don't just listen to it, you actually reflect on yourself."
(To register and for details, visit www.goforgoldworldrecordattempt.com.)