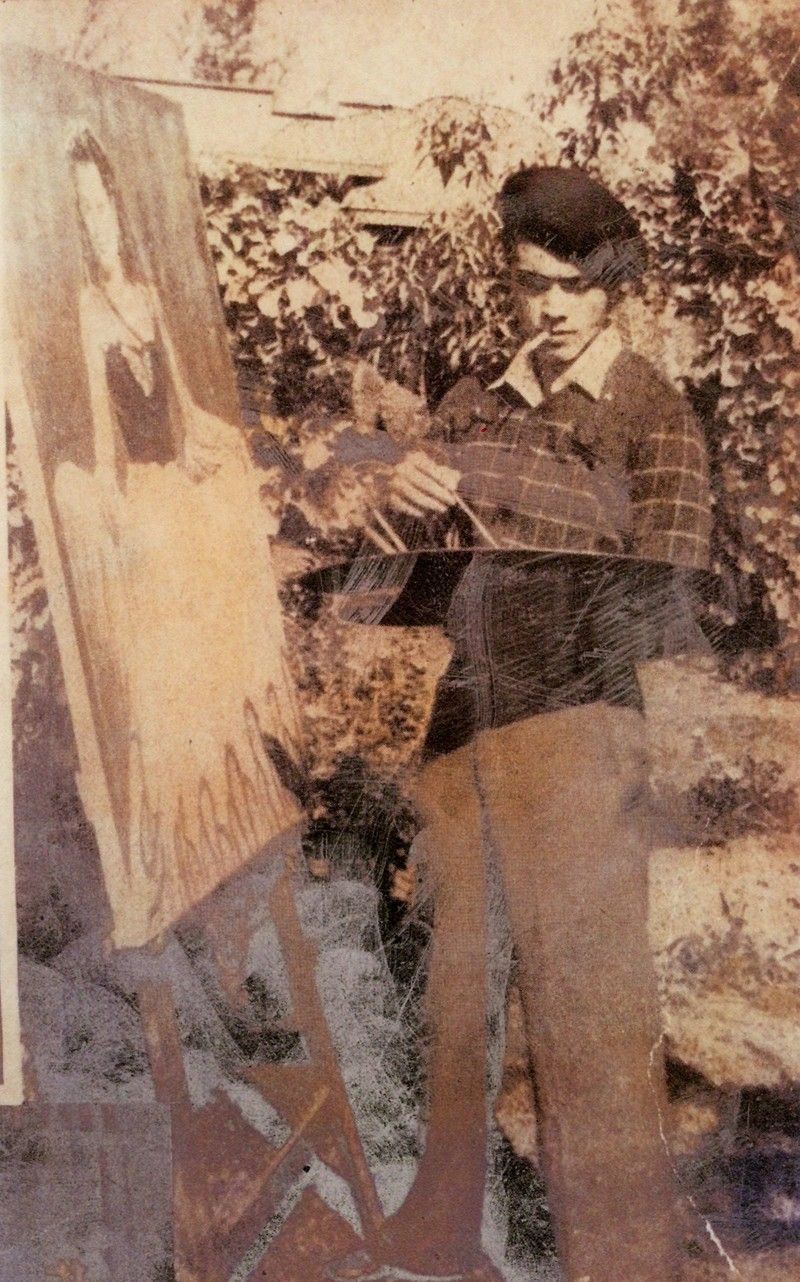 Mario Montenegro at work in 1979...
Mario Montenegro: Painter after Botong's own heart
REMEMBER WHEN?
-
Danny Dolor
(The Philippine Star) - June 16, 2019 - 12:00am
The Brown Adonis of the '50s, Mario Montenegro, was also an accomplished painter.
A Philippine Panorama article in July 1979 was titled 'Movie Star Mario Montenegro has a new starring role: Painter after Botong Francisco's own heart.' At the University of the Philippines where he took up fine arts, one of his mentors was the renowned painter from Angono, Rizal, who was much later named National Artist. Mario's style was heavily influenced by Botong, who captured rural scenes and heroes in action.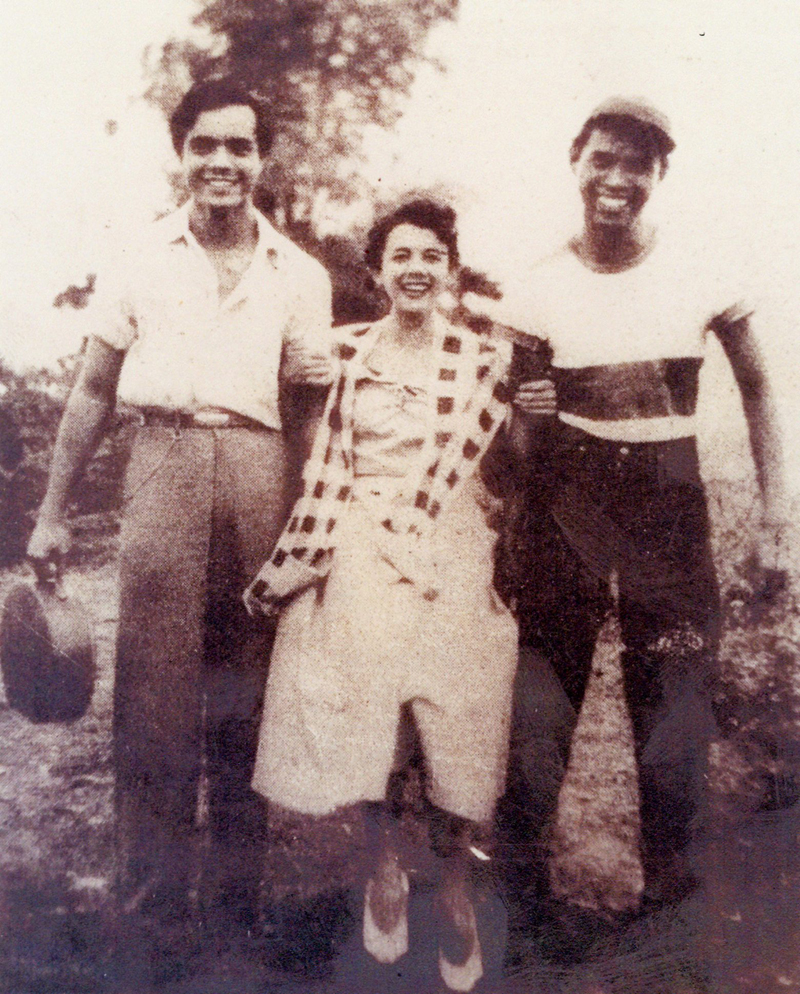 ...Mario with Letty and Botong...
Botong and Mario and his wife Letty Alonzo, briefly a movie actress, formed a lifelong friendship.
Mario grew up in Pagsanjan, Laguna. His parents were a rich planter and a Frenchwoman. At 12, Mario earned pin money by selling artworks. He was then known as 'the town painter.'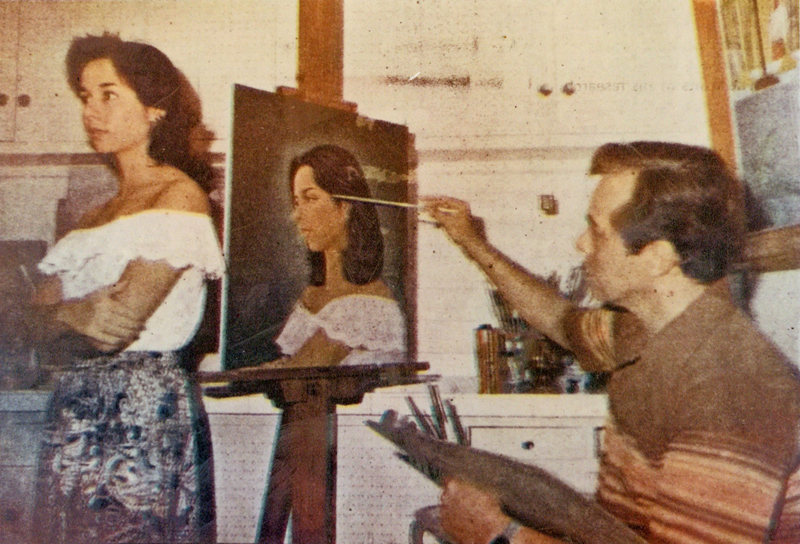 …and doing the portrait of daughter Marilen
Even as a top actor of LVN and other movie studios, Mario didn't abandon painting.
The Panorama article noted that Mario mounted a one-man painting in July 1979 at the Peninsula Hotel's art gallery with the help of Botong Francisco.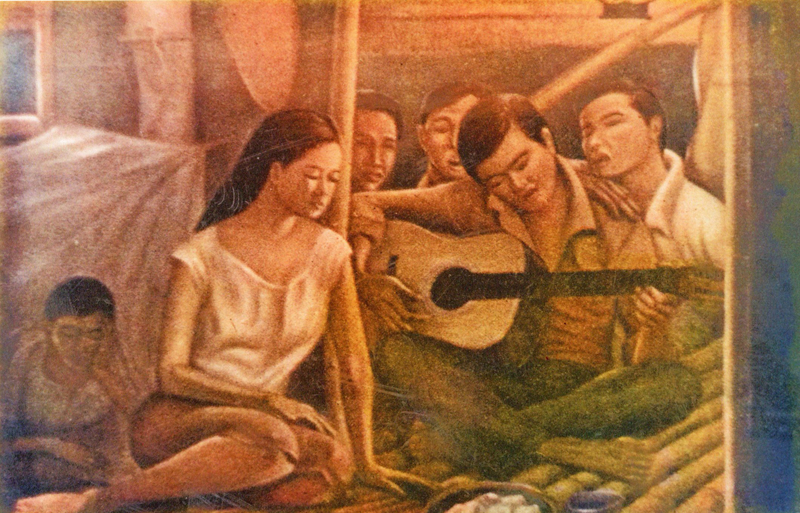 Sample of Mario's painting
The Panorama piece written by Margot J. Baterina recalled that Botong did a mural of Snow White and the Seven Dwarfs on the spot at the children's room of the Montenegro residence in Cubao, Quezon City. 'When we had the house renovated, the mural went with the paneling,' Letty said. 'And no matter what we did to locate and restore it, it was futile.'
Mario and Letty have two daughters, Marilen and Honeylet. — RKC