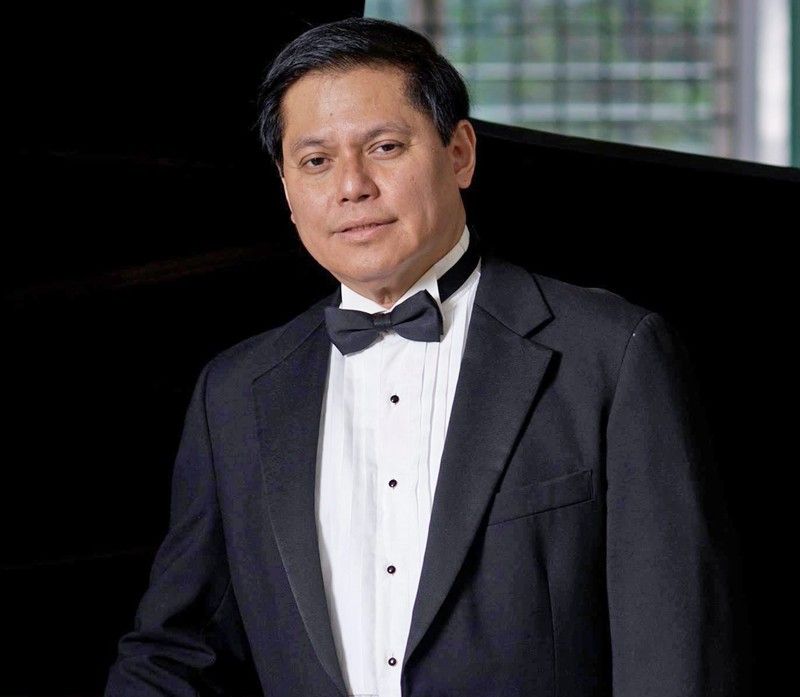 He follows in the footsteps of Cecile Licad and Victor Asuncion and they are now part of that eye-popping list of pianists who the piano brand Steinway considers extraordinary in terms of skill and artistry.
Raul Sunico, now a Steinway artist
How nice to find out that Steinway Pianos has a new Steinway artist. And even more elating to learn that he is a Filipino. Dr. Raul Sunico is now a Steinway artist. He follows in the footsteps of Cecile Licad and Victor Asuncion and they are now part of that eye-popping or I should say ear-popping list of pianists who the piano brand Steinway considers extraordinary in terms of skill and artistry.
The very first Steinway artist was Anton Rubenstein in 1872. He was followed by Ignacy Jan Paderewski. Some of other greats who later made the list were Sergei Rachmaninoff, George Gershwin, Irving Berlin, Cole Porter, Benjamin Britten and Vladimir Horowitz. As of this writing, the list also includes Valery Afanassiev, Vladimir Ashkenazy, David Benoit, Harry Connick Jr., Billy Joel, Daniel Barenboim, Diana Krall and Lang Lang.
Steinway, now 166 years old, is the legendary maker of great pianos from Germany. It is believed to be the best of all the piano makers in the world. Therefore, the brand also wants the best pianists to only play the Steinway and it is therefore an honor to be numbered among them. I love the blurb on the list of Steinway artists in the Net. It goes, "Without them, the Steinway piano is silent."
This is not an endorsement deal. The Steinway artist receives no monetary remuneration and in fact, has to promise to play only on Steinway pianos anywhere he is in the world. What if only a Bosendorfer is available? That can be a problem. But they certainly have no cause for complaint. Being mentioned in the same breath as those piano legends is just plain heavenly.
I remember Sunico as the heartthrob of a pianist who worked in a bank and performed on the side back in the '70s. I had friends who liked watching him play because he was cute. He was also brainy. He had degrees in Mathematics and Music and a Masters in Statistics from the University of the Philippines. The story told was that he was all set to go to Brown University for more Math when he made a sudden career change.
That was because he caught the attention of then First Lady Imelda Marcos when he subbed for a sick pianist during an important reception in Malacañang and played everything from memory. It was just like what happened after she heard Cecile Licad and wanted to tell the world of this promising pianist. It was not long before Sunico was on his way to New York and an interview at the prestigious Julliard School.
He passed and was accepted and he got his Master of Music from Julliard and later his Doctor of Philosophy Major in Piano Performance at New York University. And how he proved himself as a performer since then all over the world. Remember how he performed Rachmaninoff's four piano concertos one after the other in one evening 15 years ago? That was a feat that no other pianist had attempted before. And he did it again early this year. And it is not only Rachmaninoff who Sunico seems to have a preference for. He also performed three Tchaikovsky concertos in one night in 2015. He certainly needs a Steinway for such demanding occasions.
Aside from concertizing, Sunico was dean of the University of Santo Thomas Conservatory of Music from 2002 to 2016 and where he still teaches. He is also with St. Paul's University. He was president of the Cultural Center of the Philippines from 2010 to 2017. And he is the author of the books Musika at Sining, which is in use for the elementary grades in public schools.
From the mail: Also elating was receiving this message from Benito Legarda Jr. He wrote: "I read with great interest your informative column about Philippine selections recorded by Israeli pianist Sally Pinkas.
"There is one slight error. Ramon Valdes Pica died not in 1960 but during the Japanese occupation, probably in early 1944. I was in the room together with his children and other relatives when he was given the last sacraments by a Recollect priest. The waltz you mentioned was dedicated to my late father Benito Legarda y Roces."
Thank you very much, Mr. Legarda for reading my piece and taking the time to call my attention. I am very sorry for the error. It is most unfortunate that the liner notes in the album irresponsibly provided the wrong information. Still it is a fact that so little is known about the early music heroes in the Phillippines and I am grateful that we now know a bit more about Ramon Valdes Pica. Thanks again.