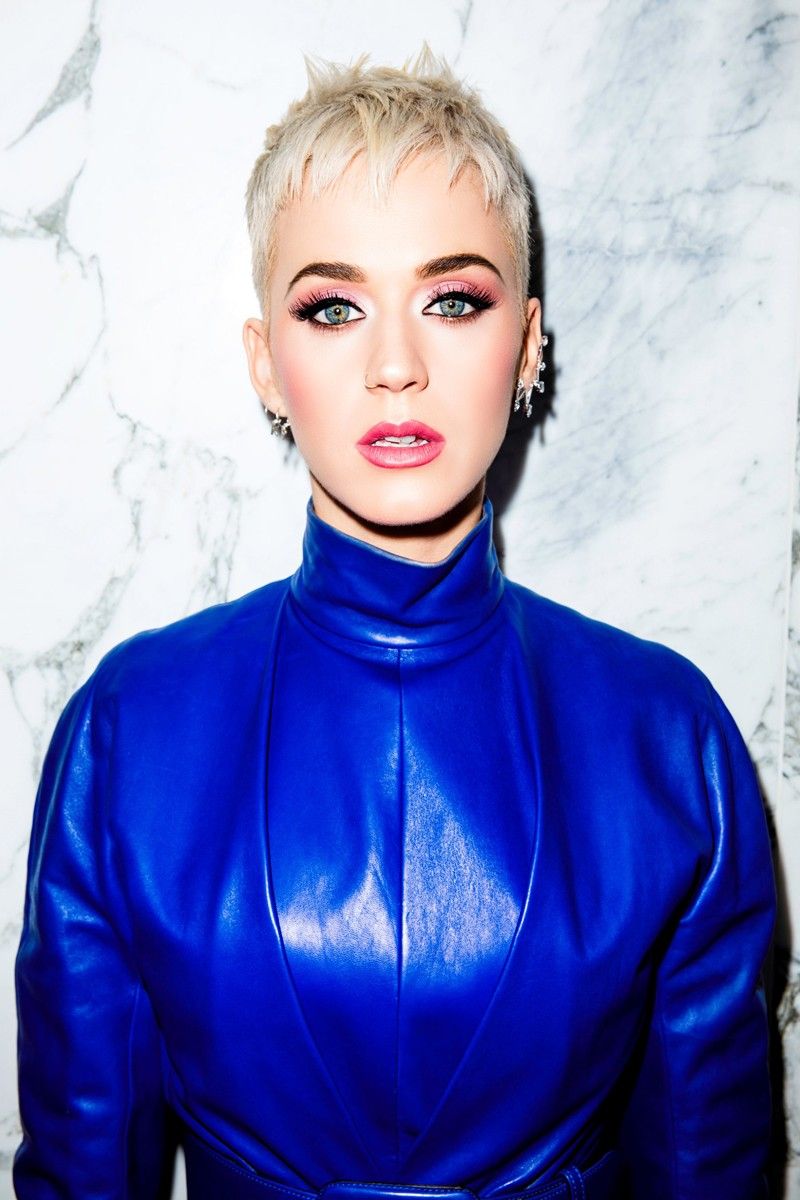 Katy's Never Really Over is a lovely, refreshing pop tune about love that goes on and on.
Motherly was how Katy Perry came across as one of the judges in the reality talent show American Idol (AI). Her glamorous facade often took a backseat to emotions that alternated between joy when the contestants make the grade and sadness for those who were sent home. The 34-year-old pop star was so invested in the lives of the kids that viewers could not help but find her most endearing. I was one of those and I do hope that she will be back as a judge in the next season.
Being in AI though did not mean that Katy forsook her usual pop star activities. There is no news regarding the release of a new album yet. Her last one was Witness, her fourth No. 1 seller in 2017. She remains very active with regards to recording though and the year has already seen the release of three very special songs. As usual with Katy, the songs differed a lot from one another and each one came with delightful, eye-popping videos.
Katy's first for the year was 365, which is a collaboration with the big Russian electrohouse music star Zedd. He made a huge splash with his Clarity single a few years ago. He made a great remix of Born This Way for Lady Gaga. He has recorded with Shawn Mendes, Lost In Japan; Ariana Grande, Break Free; Alessia Cara, Stay; and Selena Gomez, I Want You To Know, among others. And his latest is with Katy.
Although a great dance track, 365 is actually a sweet, sad tune about unrequited love. Set in a robot facility in Switzerland, the video tells the story of an android, played by Katy in Stepford wife mode, who had been programmed to fall in love with a human test subject, played by Zedd. But while she does fall in love with every capability she has, he doesn't and she ends up malfunctioning with her version of a broken heart. The visuals are excellent and Katy must be the most glamorous android ever seen in a video.
I do not know if an official video exists of Con Calma. This is the hit tune by reggaton star Daddy Yankee and Canadian rapper Snow for which Katy sings some lines in Spanish and for which she wrote English lyrics and did a remix. Daddy Yankee was one of the stars Justin Bieber collaborated with in the phenomenal hit single Despacito. So now Katy gets her turn with a sexy query, "Como te llamas, baby?"
But who cares if no video was shot. Katy and Daddy Yankee's showstopping performance of Con Calma during the finale episode of American Idol last month is more than enough. Remember that number where Katy in an orange jumpsuit was shown with a massive-sized blonde wig decorated with sparkling lilac wine glasses and green pepper? That was the Con Calma number and she was indeed the seductive dancing enchantress described in the song.
And now here is Katy's latest. Titled Never Really Over, it was released only last May 31. It is a lovely, refreshing pop tune about love that goes on and on. I do hope that its success would be able to trim down this prevailing fascination with soft hip-hop songs that have come to sound alike. We can really use a good pop hit nowadays. Besides, I think it is also about time that we get a listen to Katy's pure pop sound. This, after all, was what made her a star.
Of course, Katy made sure that Never Really Over came with its own enchanting video. For this one, Katy took on the role of a flower child in the '70s wearing a tie-dyed gown and flowing blonde tresses in a softly-lit forest setting. It is a gorgeous sight and the resulting film is a worthy addition to Katy's colorful catalogue from the past 10 years or so.
Katy surprised everyone when she sang I Kissed A Girl in 2008. She has since then become one of music's biggest stars with over a hundred million records sold. Some of her other hits are Firework, E.T., Part Of Me, Wide Awake, One Of The Boys, Roar, Hot 'n' Cold, Dark Horse, Teen-age Dream, The One That Got Away, California Gurls and many more.