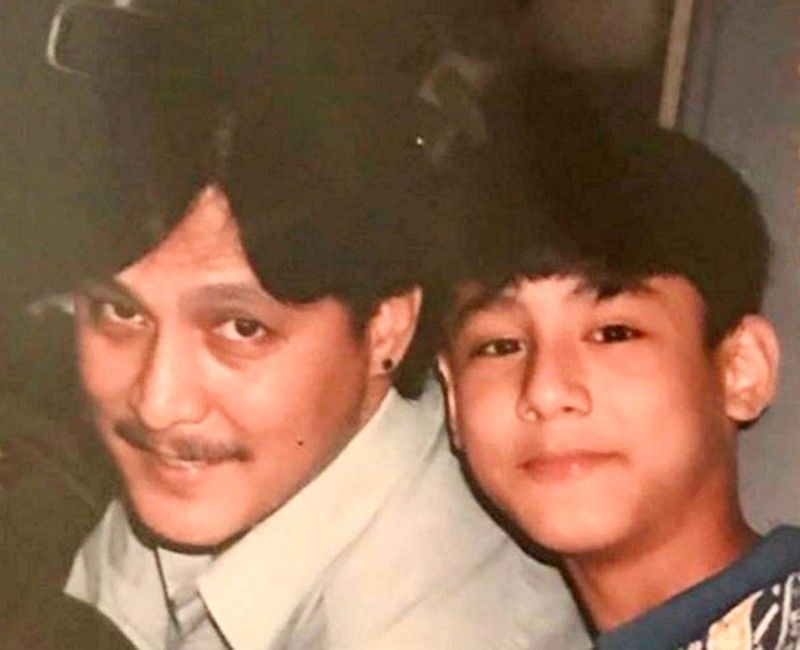 I have lost my brother, my father and my mother. And each of these deaths has brought unbearable pain to my heart. But losing my son Tristan Jedidiah Cruz (TJ for short) was different. It brought indescribable, excruciating pain. Pain that could only be understood by someone who has gone through such an experience.
MANILA, Philippines — GODly heavenly morning TJ.
This is how my daily posts start for the past few months. In memory of my son TJ who passed away last Nov. 21, 2018, almost seven months ago due to cancer. I have never been one who is fond of writing. But now, I write that I may share to others my feelings, and I pray they will not experience what it is like to lose a child.
I am sure people who have gone through such a tragedy in their lives would understand what I am going through. I have lost my brother, my father and my mother. And each of these deaths has brought unbearable pain to my heart. But losing my son was different. It brought indescribable, excruciating pain. Pain that could only be understood by someone who has gone through such an experience.
During the time that he was already sick, TJ showed much patience each time he would be asked for his name and birthdate every day. This was both for the benefit of the nurses, and their patients to make sure they were giving the right medication to the right patient. For six and a half months that he was confined at the hospital, you'd hear him say, "Tristan Jedidiah Y. Cruz, born Oct. 22, 1981" every time a nurse would come in his room and give him his medicines or before any procedure was to be done on him.
TJ was also a very athletic and active person. He loved to swim, play tennis, go roller skating, badminton, play volleyball, and most of all, he loved to dance, including poi dancing in which he was very good at. That was his passion. He would even choreograph dance numbers for his officemates and head special events each time there was an affair at St. Luke's Global, where he worked as a PEO (Patients Experience Officer).
On the lighter side of things, my son also loved to eat. He had such an appetite. Without exaggeration, he could consume a meal good for three people in one sitting. To top it all, he never really became fat. He must have had a super fast metabolism. This was one of the things we used to tease him about almost every time we'd eat. But he would just give us that sinister look and pout, but after a while, he would just laugh it off. He was a jolly and funny person. During the latter months of his stay at the hospital, as I would buy my share of coffee for the day before going up to his room, he would always ask me to get him two slices of banana bread. And this we would share. The coffee for me, and the two slices of banana bread for him. You may find me a bit weird, but up to now, banana bread still brings tears to my eyes at times.
My son was a well-loved person based on the people who came to his wake. They had different stories to tell and all were good, funny and beautiful that one would have enjoyed listening to them relate their experiences with him. Out of his compassionate and generous heart, he put up Spike For Hope (a non-profit organization) to be able to help kids stricken with cancer. It even became his advocacy, specially when I fell victim to this dreaded disease (praise God I got healed). When he was already confined in the hospital, he was still thinking of how the kids were doing. Just a week before he passed away, he asked his Mama how he could still be able to help since it was almost Christmas. He was thinking how he could buy gifts for them. Lynn told him to think of himself first and then when he gets well, they can plan something for the kids. He mentioned he had hoped to bring the kids to Enchanted Kingdom one day. Which we fulfilled in his memory through the generosity of Mario and Cynthia Mamon (owners of Enchanted Kingdom), their staff, kind-hearted volunteers who offered their services to baby sit for the children and Make-A-Wish-Philippines that brought the kids who enjoyed a whole magical and enchanted day. Plus, a bonus dance number which also featured me, my wife and children Bodie and Djanin, my nephew Rodjun Cruz and his fiancée Dianne Medina, and all the guests who joined in to TJ's favorite praise and worship song, Every Praise by Hezekiah Walker. This was also a dance that he wished to teach the kids in church when he got well.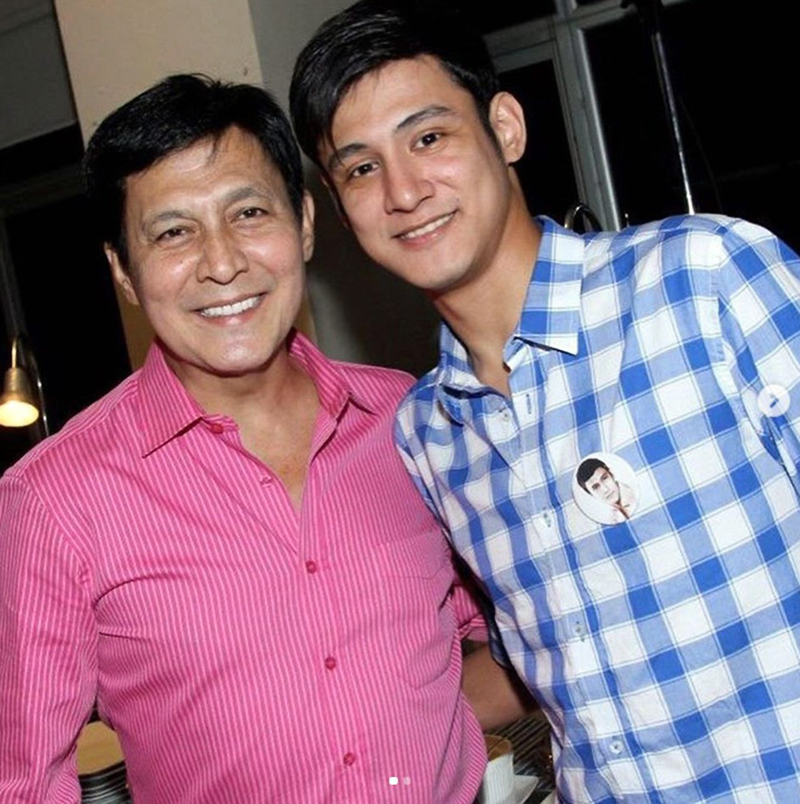 With Father's Day fast approaching, again this event will bring me a certain sadness for it is another special event that we will be celebrating without him. And as the years will go by, his absence will be more pronounced in our lives. I also thank my second son Bodie for being so strong for me and my wife all throughout the months we were taking care of TJ. And so with the support, sweetness and love Djanin gave to his kuya each time she would visit him in the hospital, although I knew there were times when she would be in tears each time she stepped out of the room. The brightest minds or greatest poets can come up with a million beautiful heartfelt words. But all those words would fall pale in comparison to the love a father or mother would have for their children.
I now find myself smiling at times when I remember TJ and I used to share clothes and shoes for we wore the same size shoes and we almost have the same built. He used to benefit from hand-me-down shoes and clothes from me before. And now, I am the recipient of his shoes which he had left behind. Some of which are still brand new. And wearing them gives me a feeling of somehow being near him in a way.
Greeting my son every morning through my postings on social media does not mean I have not surrendered him to the Lord. For I have surrendered him to the One who can give him much more love and care than what my wife or I could ever give him. Greeting him each morning is just my way of keeping in touch with his essence. My way of holding on to his memory and expressing my everlasting love for him. Tears flow every time his memory floods my heart and mind. Memories like the distinct sound of his voice, his sweet and honest smile, his sense of humor, his kisses on my forehead or cheek before going to work each morning, and when he comes home at night. Something which he never missed doing like clockwork. There are times when my wife and I would find ourselves crying, thinking and hoping, "Sana may visiting hours sa heaven." And my wife would say, "Sana kahit na once a year lang, just to have a chance to talk to him, to kiss and embrace him." Sometimes, there are still days when I find myself talking to myself while looking at his pictures, asking this question. "Talaga bang wala ka na?" There is much truth in what others have said. That the pain of losing someone dear to you never goes away. We just learn to live with it. I find comfort knowing that he is in a better place, no more pain, no more suffering, no more tears, no more worries, happy and full of life in the arms of our Lord and savior Jesus Christ, and I look forward to the day that we will see each other again at the gates of Heaven.
I am sharing with you a poem titled Our Last Embrace, which I wrote for TJ.
As I walked into the room, the sweetest smile was on his face.
And as he waved for me to come, these words were spoken by my son.
"Papa, come and embrace me, I want to feel your arms around me."
Had I known it would be the last, I should have held longer, I should have held on so tight.
Then came that fateful day, we feared would come our way.
So many things to do, so many things to say, to my eldest son that day.
As tears were rolling down my face, I love you my son was all I could say.
"Papa, come and embrace me. I want to feel your arms around me."
And from his tender feeble arms, pure love I felt from my sweet son.
No pain could compare to the loss that came our way, knowing my sweet boy was leaving us that day.
But then once again that smile I will see, and again feel that embrace that was meant for him and me.
And in my arms he will always be, as children of God my son and I will remain eternally.
I will always love and miss you, TJ.