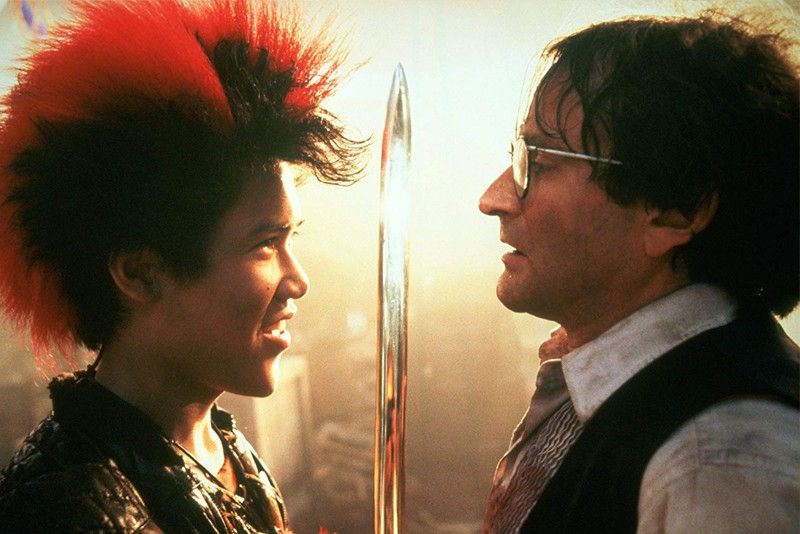 Dante Basco in Hook with Robin Williams…
Dante Basco takes the lead for Fil-Am actors in Hollywood
FUNFARE
-
Ricky Lo
(The Philippine Star) - June 6, 2019 - 12:00am
If you are perceptive, you should know that the title of today's column is taken from the 2006 movie Take The Lead in which Dante Basco shared stellar roles with no less than Antonio Banderas. The movie was inspired by the true story of Pierre Dulaine, a Manhattan dancer-teacher (played by Antonio) who volunteered to teach ballroom dancing to a diverse group of New York inter-city high school students serving detention. Dante plays the Puerto Rican character Miguel Ramos, a role that requires him to put in harness his dancing prowess.
Although he has been acting for 30 of his 45 years, Dante Basco is a name that rings a distant bell among local fans but one to be reckoned with in Hollywood where he is regarded as "the first Fil-Am to make it" in that cutthroat-competition-laden territory.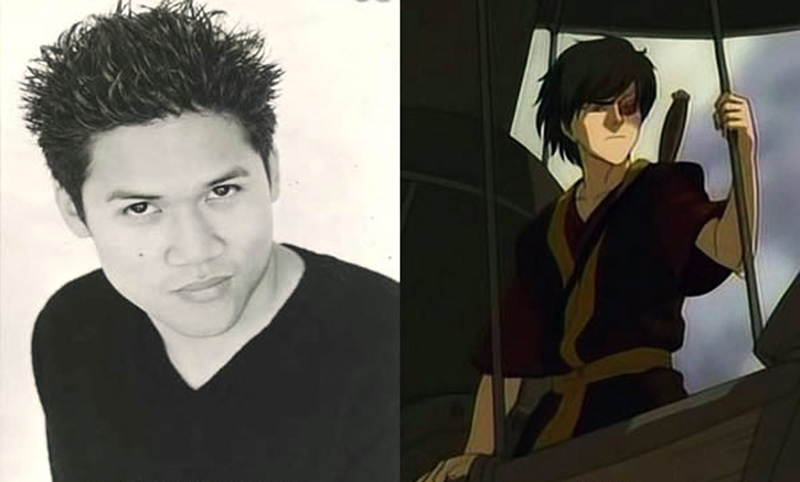 …as the voice of the character Prince Zuko in Avatar: The Last Airbender...
"I am flattered to be so regarded," Dante humbly admitted in an exclusive interview with The STAR the other day. "I actually started as a break-dancer with my three brothers (Derrick, Darion and Dion) when I was eight years old and acting when I was 10. We became one of the top dance groups in San Francisco where we were born and raised by Filipino parents. We were opening acts for the likes of Ice T and performing during half-time shows for the San Francisco 49ers and the Oakland As."
Dante was here since Friday last week and leaving today for L.A. (where he and his family moved from San Francisco in the mid-'80s), purposely to finalize plans for another project after Empty By Design which he co-produced with his business partner Rawn Erickson, Osric Chau and Chris Pang (both in the cast of the movie), Chad Kennedy and JoAnn Bañaga (who also produced the little-known 2011 film Project I Love You in which Dante co-stars with Jericho Rosales as a Filipino who spreads an "I love you" virus). Dante also starred in The Debut (2001) with Gina Alajar as his mom and Tirso Cruz III among his co-stars. Before this interview, Dante (with JoAnn and Rawn) had lunch with Tirso and his wife Lyn Ynchausti.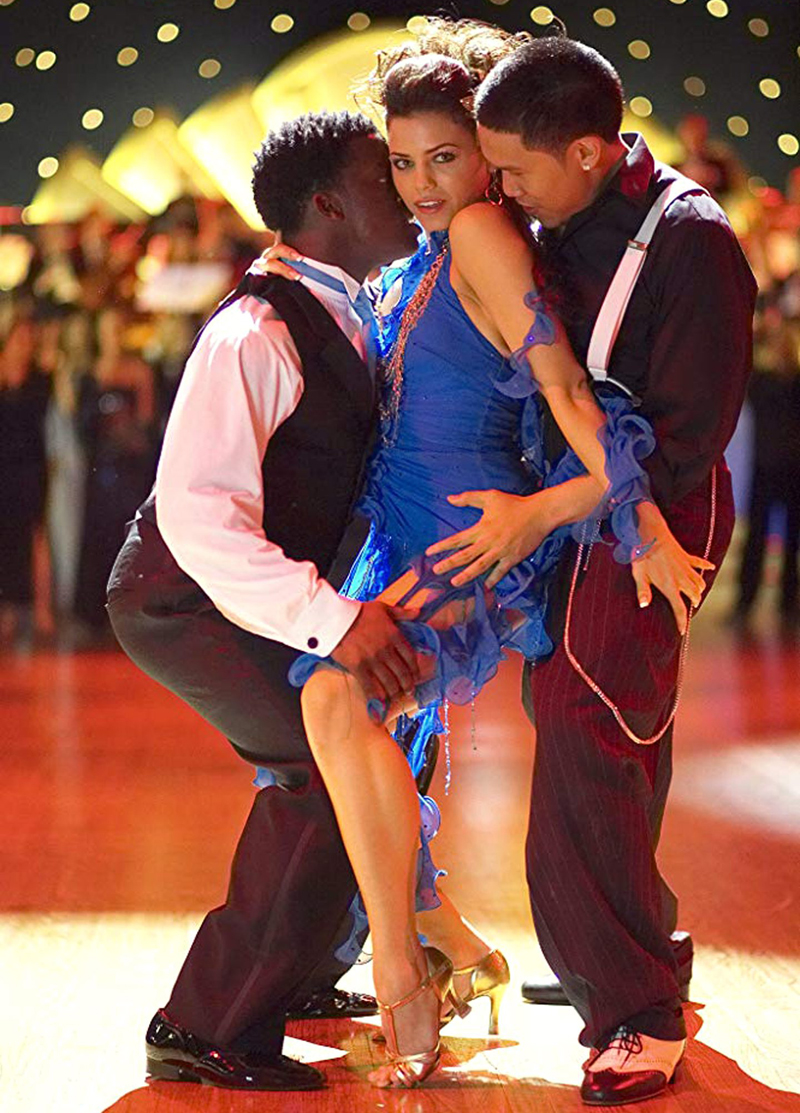 ...and with fellow dancers in the Antonio Banderas starrer Take The Lead
Directed by Andrea Walter (half-British/half-Filipino), Empty By Design follows young adults Samantha (played by Rhian Ramos), a mixed-race woman who was asked to return to the Philippines after her parents passed away, and Eric (Osric), a stuntman whose work brings him back home after living in the US for years. The film is described as "a confident drama that explores what it feels like to be lost as a young adult, from career choices to the desire to find oneself in a childhood that feels long lost."
After its exhibition as the closing film at the recent Los Angeles Film Festival (LAFF), Empty By Design will do the rounds of international film festivals before it is released in the commercial circuit and streamed on Cignal.
Dante grew up in what he called "a multi-generational family" in San Francisco's Bay Area which boasts of the most number of Filipino residents. His grandparents were from Pangasinan, his mother from Iba (Zambales) and his dad from Alaminos (Pangasinan).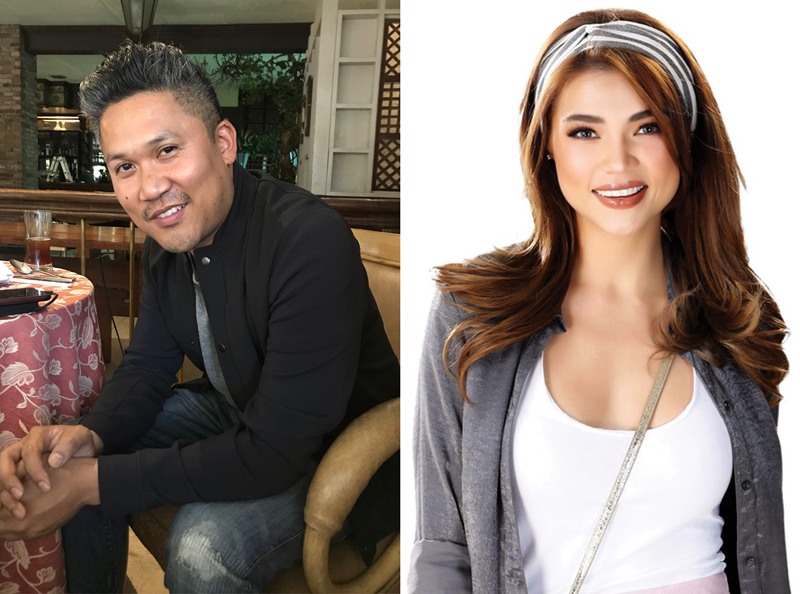 In Empty By Design which he produces and stars in, Dante has Rhian Ramos (left) as costar.
"I am a California Kid," said Dante who is as Filipino as his favorite Kare-Kare and Adobo and couldn't be mistaken for another Asian because of his Pinoy-na-Pinoy looks. "My grandfather was a survivor of the Death March and his war buddies were among our neighbors. Where we lived in San Francisco, there was a cultural center where the Filipinos congregate to have parties and to celebrate Bataan Day."
His dancing skills (and those of his brothers) were honed on the streets of San Francisco in the early '80s when the hip-hop craze emerged. Soon, they joined the San Francisco Ballet Company at about the time his Hollywood Dream came up. His entry to Hollywood preceded those of Fil-Am actors Rod Schneider, Lou Diamond Phillips, Tia Carrere, Dean Devlin (producer of, among other hits, Independence Day and Godzilla), and the younger batch of Vanessa Hudgens, Hailee Steinfeld, Paolo Montalban and Vanessa Minnillo.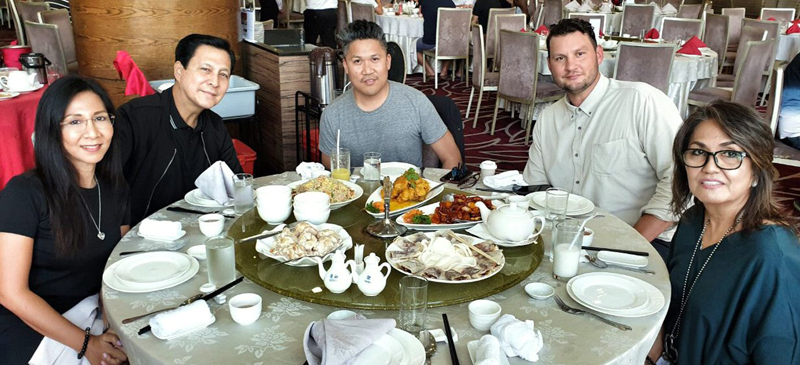 At a welcome dinner with (from left) Lyn Ynchausti and husband Tirso Cruz III, Rawn Erickson and JoAnn Bañaga (Dante's coproducers on Empty By Design). Tirso co-starred with Dante in the 2001 movie The Debut.
He first appeared in TV shows, including The Perfect Weapon in which he played a street hustler, the younger version of the character Ratso played by Dustin Hoffman in Midnight Cowboy. Steven Spielberg remembered that "street urchin" when he cast Dante in Hook as Rufio, leader of the Lost Boys, with Dustin in the titular role and Robin Williams as Peter Pan.
"It was exciting to be working with great actors," recalled Dante. "I didn't want to miss the chance so I reported to the set fully prepared. It felt like heaven to be in the company of greatness. Spielberg, Hoffman and Williams were icons, the gods of the industry. It was like watching Picasso paint. You see up close how the machinery works."
And then there was Antonio Banderas in Take the Lead.
"He was charismatic," gushed Dante. "I am straight but when I saw him dance, I said, 'That's sexy!' You ever wonder what makes a star a star? When you are face-to-face with him, everybody else is 'defocused' and only that star is in focus. That's Banderas."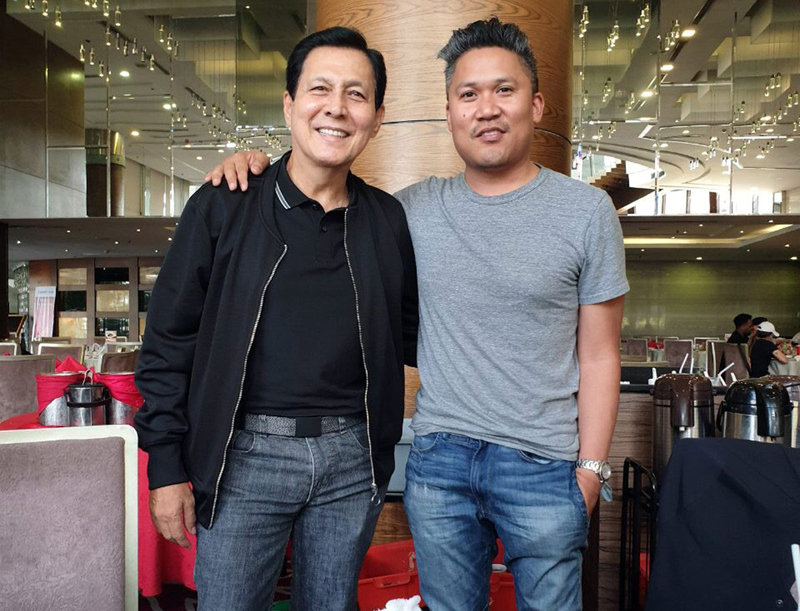 Dante and his good friend Tirso
In Avatar: The Last Airbender, Dante voiced the character Zuko which he is using as title of his autobiography set for release in November…From Rufio to Zuko.
"In Hollywood, I was never restricted to just one Asian character. I've been cast as a Chinese, a Vietnamese, a Korean, a Japanese and a Cambodian."
Asians are the current, as Dante put it, "flavor in Hollywood."
Asked what his advice is to local actors dreaming of Hollywood, Dante said, "Now is the time. Go for it."
Morissette's 'Aladdin moment' with Will Smith and Alan Menken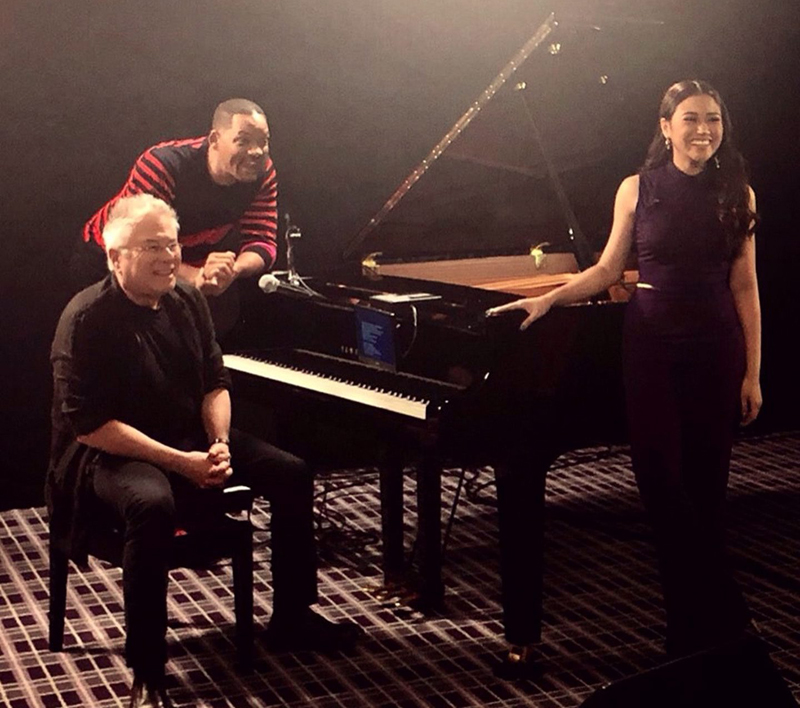 Morissette with Alan Menken and Will Smith during a 'meet-up' in Tokyo during which Morissette sang the Aladdin theme song A Whole New World with Menken on the piano
Last May, in between weekend concerts in California, Disney had arranged for Morissette for a quick trip to Tokyo at the Ritz Carlton for a magical meet-up with no less than Hollywood actor Will Smith (who stars as the Genie in Aladdin) and music composer Alan Menken. Morissette lived the dream of three wishes to meet 1). Will, 2). Alan, and 3). sing the duet A Whole New World with Alan.
Morissette and Darren Espanto recorded a Philippine version of the song (theme from the 1992 Disney animated film) in time for the theatrical release of its live-action adaptation.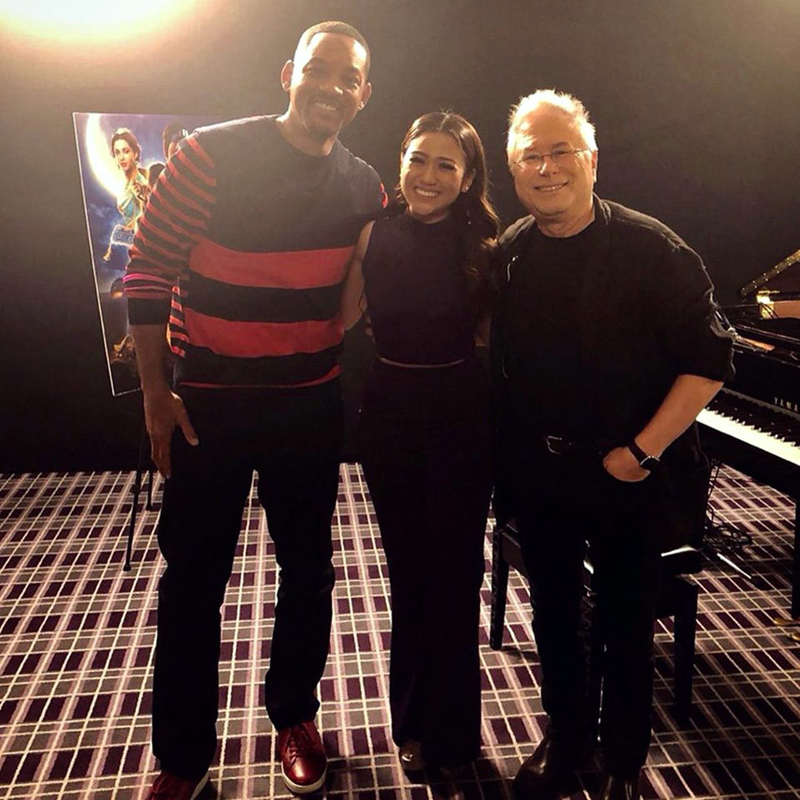 Said Morissette in her social media account, "You all don't know how difficult it was to keep this secret for quite some time, hahaha! We flew and stayed in Japan for only about 24 hours just for this, then went back to the States at the time, and it was totally worth it!!! Never in my wildest dreams did I imagine getting to meet the award-winning composer behind a lot of Disney films, and the incredible Will Smith playing the Genie in the live-action remake of Aladdin! What a great honor, thank you!"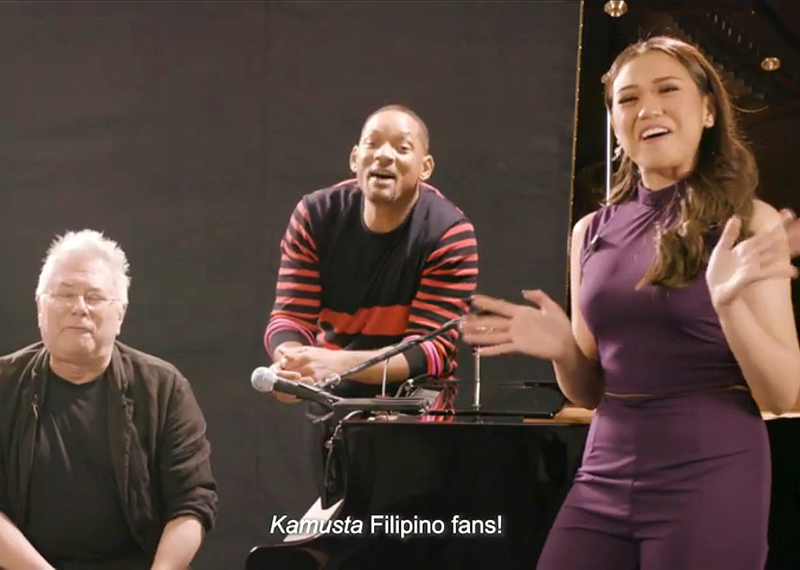 Meeting Menken and Smith was a dream come true for Morissette
* * *
(E-mail reactions at rickylophilstar@gmail.com. For more updates, photos and videos, visit www.philstar.com/funfare or follow me on Instagram @therealrickylo.)