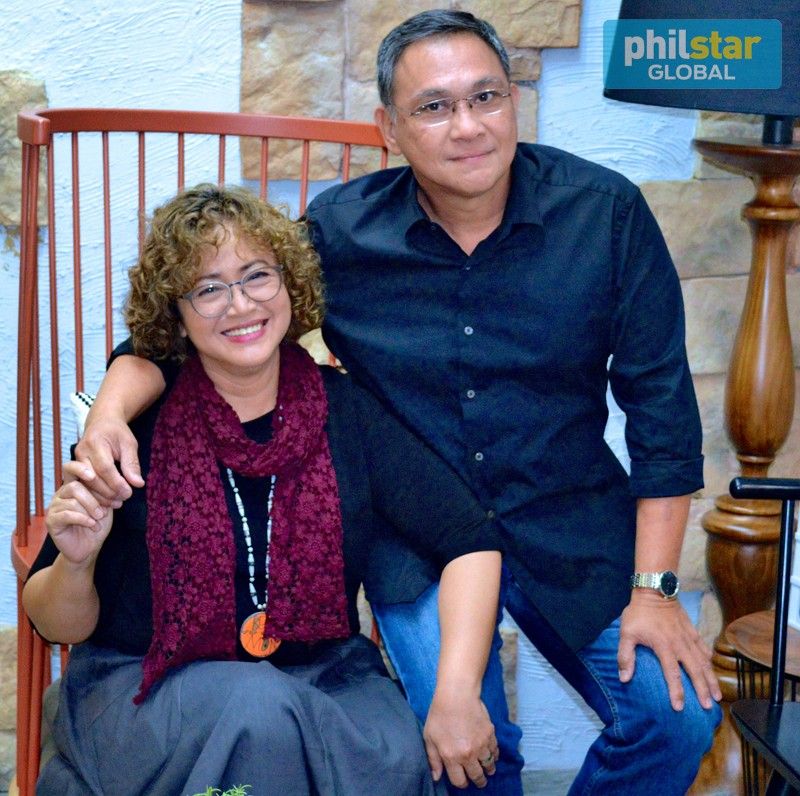 Sunshine Family stars Shamaine Centenera and husband Nonie Buencamino recall the painfuldetails of their daughter Julia's suicide and howthrough faith they learned how to move on
Photos by Ver Paulino
CONVERSATIONS
-
Ricky Lo
(The Philippine Star) - June 2, 2019 - 12:00am
As you can see in the pictures on this page, Shamaine Centenera and her husband Nonie Buencamino were "game" during the pictorial and turned somewhat serious only during the Conversation that touched on the tragedy in 2015 when their daughter Julia (pronounced Hulya) took her life at the tender age of 15. It was inevitable not to do that because in the dramedy Sunshine Family, they play a couple with two children (played by Sue Ramirez and Your Face Sounds Familiar fan-favorite Marco Masa) living in Korea for five years whose plans of going back to the Philippines are challenged after the patriarch gets involved in a hit-and-run accident. In real life, although in different circumstances, the Buencaminos went through a tragic experience.
Directed by Kim Tai Sik (the acclaimed director of the 2007 international filmfest favorite Driving With My Wife's Lover), Sunshine Family is based on the award-winning 1992 Japanese film Hit-and-Run Family.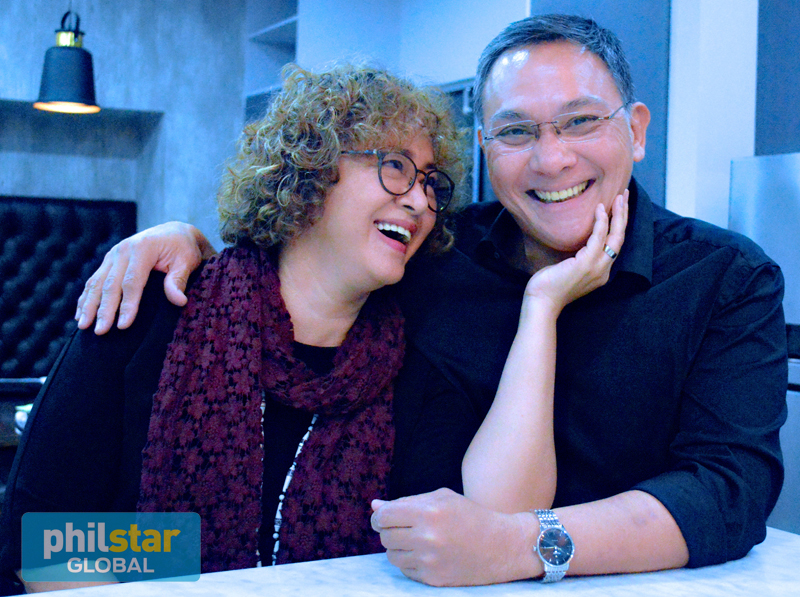 Showing nationwide starting on Wednesday, June 5, Sunshine Family is a Korean-Filipino co-production between FILM LINE Productions LTD. and Spring Films (which is celebrating its 10th anniversary this year). The Korean Tourism Organization (which supported the project) handpicked Sue for the movie as she has been serving as South Korean honorary tourism ambassador since 2016. Her leading man is K-pop idol Shinwoo (of the Boyband Blanc 7).
How does the film's story resonate with you after what happened to your own family (aside from Julia, the couple's three other children are Delphine, Gregorio Martin and Jose Antonio)?
Shamaine: I guess there's a similarity between the family in the movie and our family in real life only in the sense that both families are having difficulty. But there is really a big difference when a family is having a problem and the members are together na kahit paano, kahit anong problema kaya mong harapin. When one member of the family is gone, hindi mo alam kung kaya mo pa. It changes yourself and the lives of your family forever.
Nonie: In the story, the family is facing a difficulty because the head of the family gets involved in a hit-and-run accident and the victim is killed. They struggle to get away from that responsibility. In real life, we lost a family member, so we continue to cope with the loss of a child that we had taken care of from birth, under the circumstances of suicide. Gone forever.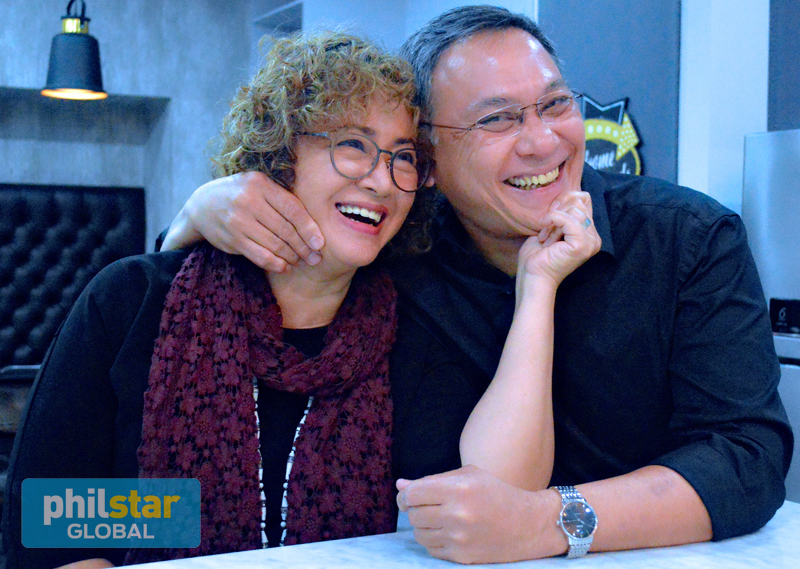 How long did it take you to be able to mention the word "suicide?"
Shamaine: Immediately! It was because the situation was taken out of our hands. We were not able to decide when to bring it publicly because it was immediately in the news right after the incident was reported to the police. As theater people, we are always as honest as we can be so we mentioned the word "suicide" immediately. I know that it takes some families a certain amount of time to be able to talk about it within the family circle. In our case, hindi kami natatakot banggitin ang salitang "suicide" attached to the name Julia.
How much of that incident helped you flesh out your roles in the movie?
Nonie: In the movie and in real life, we learn how to nurture one another. There are many things in life that we can learn and draw from as artists. We, parents, are sometimes not aware of what our children are going through. As the story unfolds, we as parents discover that there are issues about our children that we have to confront.
Shamaine: The movie mirrors our lives as parents. A lot of times, we thought that we were close to our daughter enough to know everything that was happening in her life. In the movie, we think we are okay. I play a stay-at-home mom and yet there are things happening to our children that I have no knowledge of. You cannot just presume that you know. You have to make an effort to find out because they might be hiding something from you, so you just have to ask.
Nonie: In the movie, our son Marco has an issue pala about gender that we don't know. Because of that, he is bullied pala in school and we don't know. And our daughter pala has a problem with her boyfriend who is a young Korean policeman so she doesn't want to come to the Philippines with us.
That must have reminded you about Julia.
Nonie: In real life, we thought that we were open. Julia seemed to show us that she was a happy child, 'yun pala mayroon siyang dinadalang problema, that she was suffering from depression. We learned about it only from her diaries and artwork.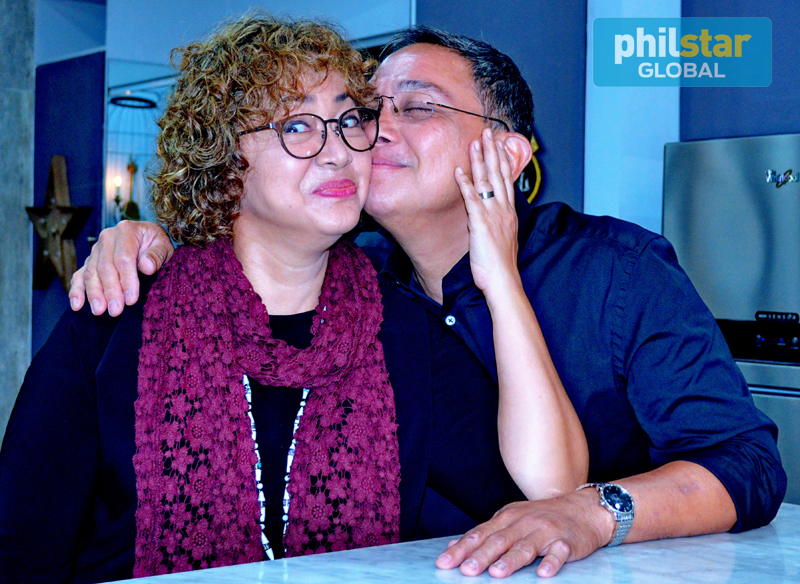 When you look four years back, what comes to your mind…guilt, remorse, misgiving, fault-finding, blaming, etc.?
Shamaine: All that…and more! Hmmm, I always say that grief from suicide is complicated grief because it boomerangs. You deal with it and then you feel that you are in a better place, only to realize that the feeling of guilt is back again. It's always a struggle…always accepting what happened…forgiving her, forgiving ourselves. You become bitter and go through so many emotions. It has become a cycle.
Nonie: We are somehow careful about the blaming and the fault-finding so they won't reach a certain (unmanageable) level. Sometimes, it's very easy to let your mind go into the "blaming mode" and it's not helpful. In the end, what is helpful is that we learn from the life that we lead and at the same time we don't say, "It's your fault" or "It's my fault." Ultimately, you realize that it's nobody's fault.
Shamaine: Actually, we're very lucky that Julia's suicide blog was made very public, by cueing it to come out two days after she took her life. It was not us but her friends who found the blog. They told us to read it. She wrote this opening line, which is forever imprinted in my mind, "I wish that you would have noticed but it's not your fault, I promise. I know you loved me and I love you. I'm sorry for doing this to you guys." Because she made that very public, tinanggalan niya kami ng guilt sa public. If there's panghihinayang, nasa amin 'yun. Siempre when we go back to our memories with her, we can't help thinking of the what-ifs…
In hindsight, didn't you perhaps notice in her unguarded moments that something was bothering her?
Shamaine: We thought she was just any typical teenager going through teenage angst. Sometimes, she looked sad, which we thought was normal. Sometimes, she was very sociable. But we noticed certain physical manifestations, like cuts on her legs. When we asked her about it, she would say that it was due to accidents while playing in school.
Nonie: We would learn that starting when she was 13 she was already hurting herself. I was probably given a chance to notice but I missed it. When she said that she cut herself while playing in school, I believed her. When we insisted, she would get upset and said, "No!" I took her word for it when I should have looked closer.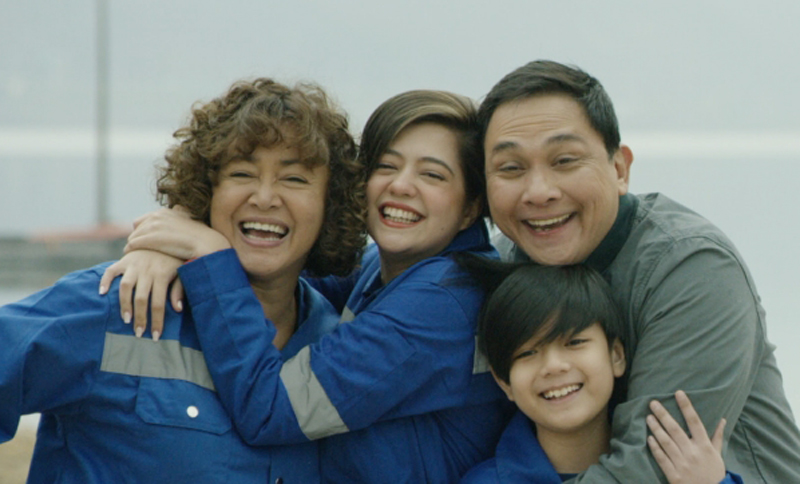 Shamaine and Nonie with Sue Ramirez and Marco Masa as their children in the movie...
How did the tragedy change the way you look at life and how you treat and deal with your three other children?
Shamaine: I think that if you ask my children, they will tell you that I have changed. One thing that we learned is that we have absolutely no control over our lives…over our children's lives. It's only God who can say how long our lives on earth is. Now, I'm not so controlling anymore.
Did your children resent your being controlling?
Shamaine: Hmmm, I think so. You see, kami ni Nonie, we expect so much from ourselves and I guess they see that, so they also expect so much from themselves. Sila mismo, they seemed to compete not only with themselves but with each other.
Weren't you maybe too busy with work that you overlooked certain "signs" (for help) among your children, especially Julia?
Shamaine: You know, our social life is with our children. We go to the province or out of the country. Pag namamasyal kami, sila ang kasama namin. We are not like other stars who perform out of town…you know, para kumanta, para mag-show. People think that the reason why we didn't notice anything "unusual" about Julia was because we were too busy. No, we were not. Sometimes, Julia even slept in our room. We were there for her, for our children.
Didn't she perhaps talk in her sleep?
Nonie: Sometimes, she did and she would wake me up. 'Yun nga ang pagsisisi ko…bakit hindi ko na-connect? In hindsight, I remember that, growing up, Julia would tell me that she had a bad dream so tinatabihan ko siya. Bunso, eh. In some of her journals, we found out that mayroon daw siyang mga voices na naririnig, na ayaw na niyang marinig, and those voices were bothering her thoughts.
Shamaine: We never read her journals or diaries because 'yun ang rule sa bahay ­— not to pry into our children's stuff. Had we looked, we would have learned, we would have taken preventive steps.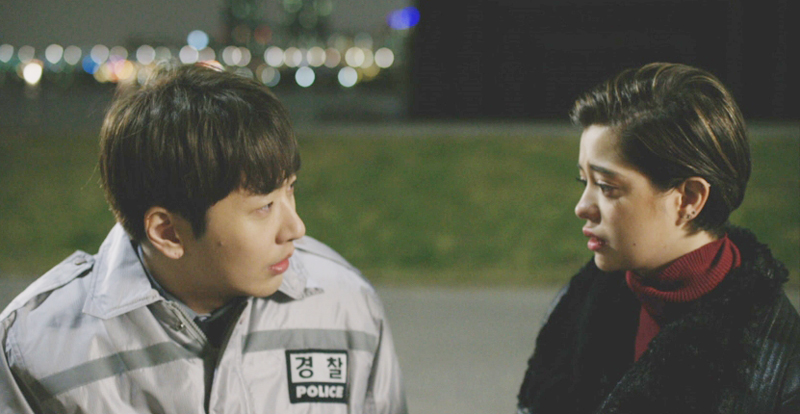 Sue with K-pop idol Shinwoo (of the boyband Blanc 7)
Where did you draw strength from?
Shamaine: From faith talaga.
Nonie: Without faith, there would have been a lot of blaming and fault-finding. With faith, you try to move on with your life. We hope that people with a similar problem can learn from our story and testimony...so it won't happen to others.
Hopefully, aside from promoting your movie, maybe parents and children can learn from this Conversation.
Shamaine: We do have a mental health advocacy. We put up the Julia Buencamino Project a year after Julia died because she left so many journals and writings and through them, people can get an idea of how it is to go through that. Julia gave us a window to this experience because of what she left and we use that in our advocacy.
Nonie: We donated some of her clothes and stuffed toys, more than 30 of them, to charity homes. Pero may kaunting natira.
Shamaine: We did go to therapy, Nonie and I and the children. Initially, we brought Julia's things to the therapist with Julia's work for "psychological autopsy," to find out what was on her mind through her writings. They found out that she had "borderline personality disorder," a blanket term that includes many other things such as hallucination.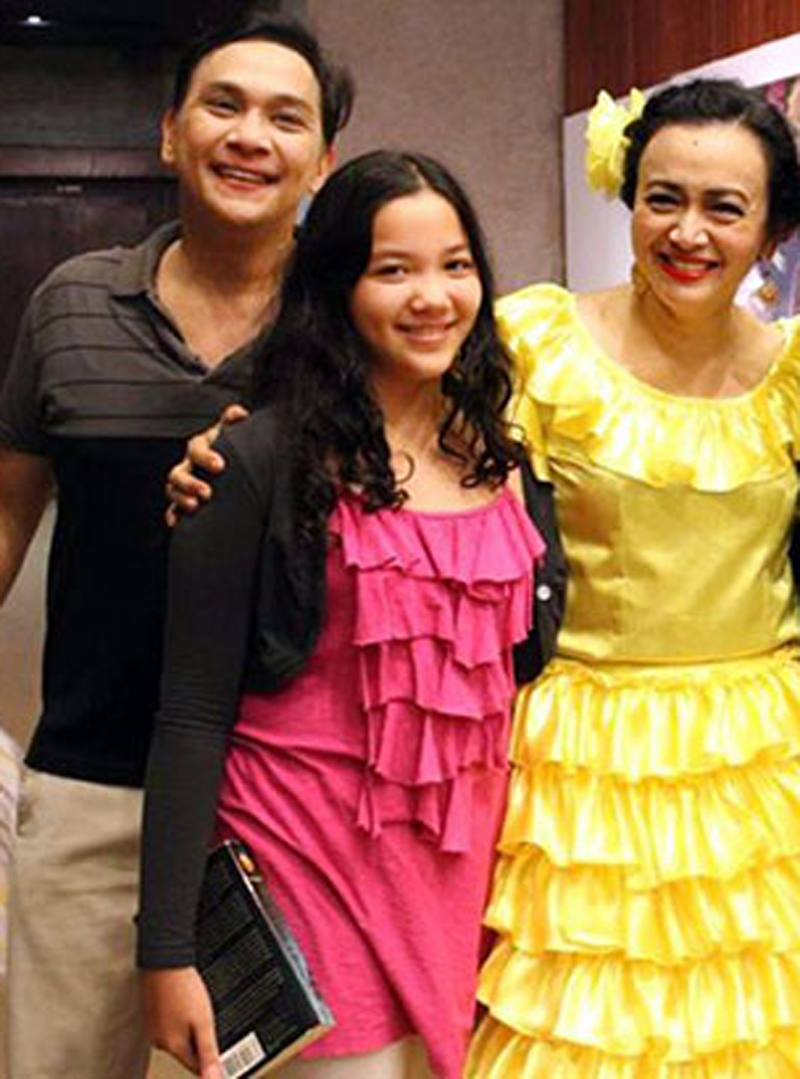 ...and with their real-life daughter Julia.
What lessons have you learned from the tragedy?
Nonie: I've always been enamored by children and even more so now. And I have become more attentive. Parents like us should pay more attention to their children.
Shamaine: Children may be suffering in silence and they couldn't tell their parents because of fear that they may be misunderstood or of being scolded. From Julia's blog, we discovered that she was scared to open up, that's why in her letter she said, "I wish that you would have noticed." During our talks in school, we would tell children that it's an illness and they should ask help from their parents. Julia suffered for three years and we didn't know.
* * *
(E-mail reactions at rickylophilstar@gmail.com. For more updates, photos and videos, visit www.philstar.com/funfare or follow me on Instagram @therealrickylo.)