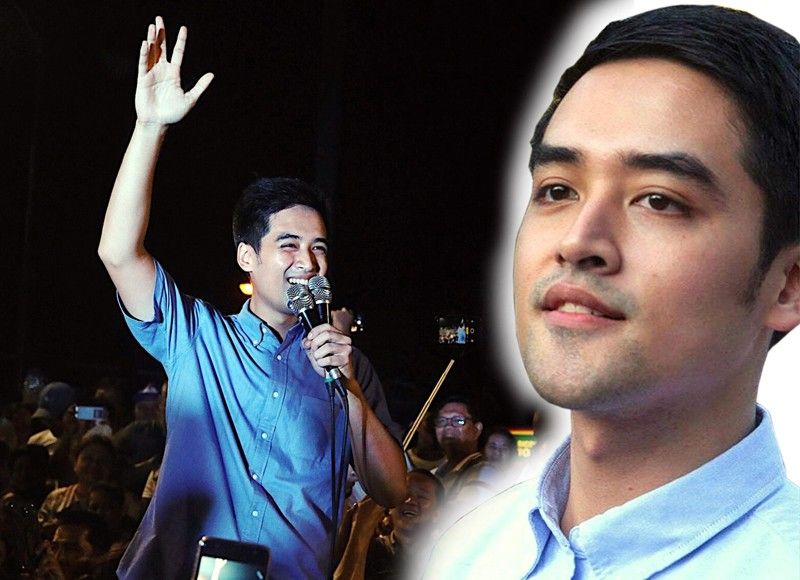 Vico's credentials are impressive. A B.S. Political Science graduate from Ateneo de Manila with a master's degree in Public Management.
CONVERSATIONS
-
Ricky Lo
(The Philippine Star) - May 26, 2019 - 12:00am
'There's no sibling rivalry among us. We are supportive of one another and proud of each other's accomplishments.'
Mama knows best.
"Even as a kid, Vico was active and smart. I don't remember him taking naps and if he would, I knew that he wasn't feeling well. He was always doing something…reading, writing, biking, playing with his LEGOs and board games, doing jigsaw puzzles."
Proud mom Coney Reyes could go on and on talking about her son Victor Ma. Regis Nubla Sotto who is now known as Mayor Vico of Pasig City after he toppled a 27-year-old political dynasty in last May 13's midterm elections, touted as David pitted against a Goliath.
Ironically, David and Goliath was among the Biblical stories that Coney would read to Vico at bedtime. Probably never in his wildest dream did Little Vico imagine that he would figure as the hero in the story's real-life version.
"And he is painfully shy," added Coney (who broke up with Vico's dad, Vic Sotto, when she turned Born-again Christian before Vico turned a year old), "that's why he shied away from showbiz."
Vico's credentials are impressive. A B.S. Political Science graduate from Ateneo de Manila with a master's degree in Public Management. After graduation, he worked at the Sangguniang Panglungsod of Quezon City as a legislative staff officer from 2013 to 2015 and then as associate of the Ateneo School of Government focused on two projects ­— the Government Watch (G-Watch) and Political Democracy & Reforms (PODER). In 2016, he got the highest number of votes when he ran for councilor in Pasig City.
Turning 30 on June 17 (Gemini), Mayor Vico stands 6'1" and weighs 165 lbs. (having lost 10 lbs. during the campaign).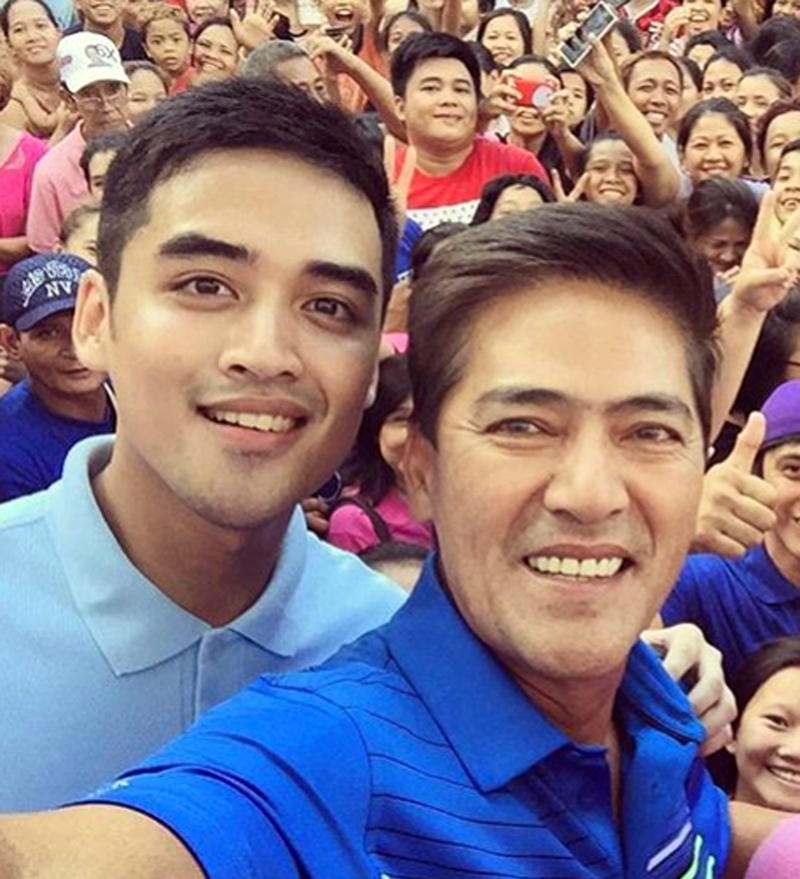 Getting to know Victor Ma. Regis 'Vico' Nubla Sotto (with dad Vic Sotto), the David who defeated a Goliath in one of the May 13 midterm elections' biggest upsets.
How did you feel on the eve of the elections?
"Well, of course, a part of me was worried, a part of me was excited. Sa akin naman, at that point, I felt that I had done everything that I possibly could, I did my best so we just had to listen to the people, kung ano ang mangyayari."
Did you pray a lot?
"Yes, of course, my mom and I would pray a lot also, together."
What about the morning after?
"Yes, after I voted, I went home for a while and waited for the results. And then after the voting closed, it became obvious that I was in the lead right away. So we waited until 96 percent of the ERs (Election Returns) were canvassed. I didn't sleep maybe for the next 24 hours or so because we were waiting for proclamation. There were delays upon delays that actually until now we're really not sure what really happened. It was delay, delay, delay. We were very anxious to get the proclamation over with, so we went to City Hall at 2 a.m., we waited until 2:15 p.m. So nag-hintay po kami sa City Hall ng more than 12 hours so walang tulog yun. Pero siempre, nag-iisip ako at that time, ano kayang pwedeng mangyari, anong ginagawa nila...?"
Landslide ang victory mo?
"Oho. Medyo malaki po' yung margin (but) when you're waiting, you're thinking ano kayang pwedeng mangyari?"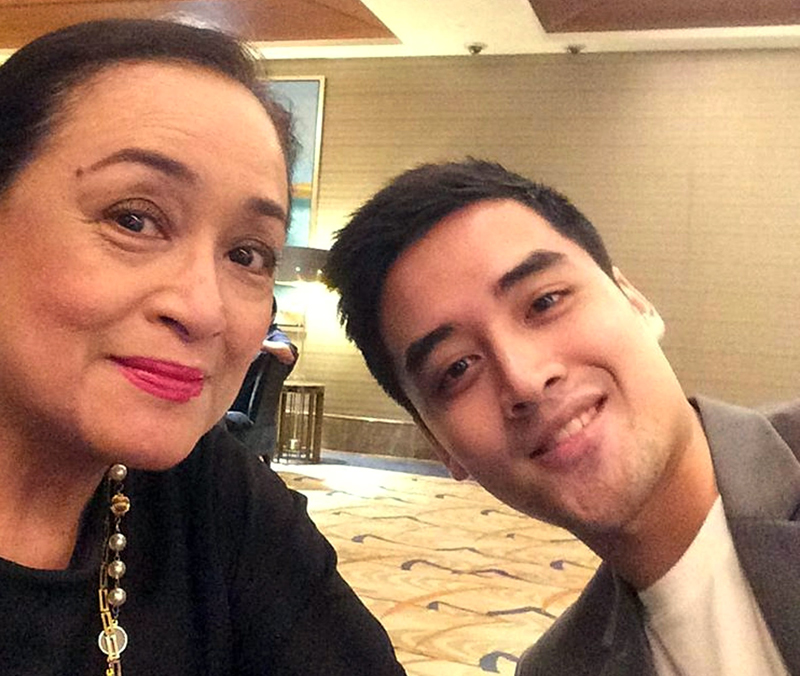 The Pasig City Mayor-elect in the eyes of his mom, Coney Reyes: Vico is simple and kind-hearted. He is even more passionate now about his desire to effect change in our city. His heart is really to serve the people. He understands the true meaning of servant leadership. Photos from the family's Instagrams
Have you slept well since Election Day? Nakatulog ka na ba ng mabuti?
"Yes, especially after that proclamation, natulog ako for 12 hours."
So, Vico, wala kang First Lady. Mommy mo ba ang First Lady mo?
"Hahaha! For now, yes."
You never had a girlfriend?
"Wala eh. Talagang right now, especially, there's really not much time for social life. Even now, ngayon po na natapos na ang eleksyon, inaasikaso naman namin 'yung transition, i-review 'yung mga financial documents, 'yung mga human resources ng city, so talagang sobrang busy."
But you were linked to Maine Mendoza before, di ba?
"Ah, I guess may mga nagsasabi pero wala namang ganun."
What kind of girl do you find attractive?
"'Yung matalino, someone who shares my principles and siempre may hitsura. Hahaha!"
Of course, you're closer to your mom than your dad. Are you a Mama's Boy?
"I grew up with her, eh. Di naman siguro Mama's Boy. But siempre lumaki ako kasama yung Nanay ko. I'm also very close to my Dad pero siempre iba yung laking Nanay eh, so I'm closer to my mom."
Your half-siblings, sina Danica at Oyo (Vic's children with ex-wife Dina Bonnevie), including Paulina (Vic's daughter with Angela Luz), campaigned for you; nag-house to house sila, di ba? Are you close to them?
"Yes, 'yung mga half-siblings ko sa dad side, as we got older we became closer and closer, especially since malapit 'yung mga age namin."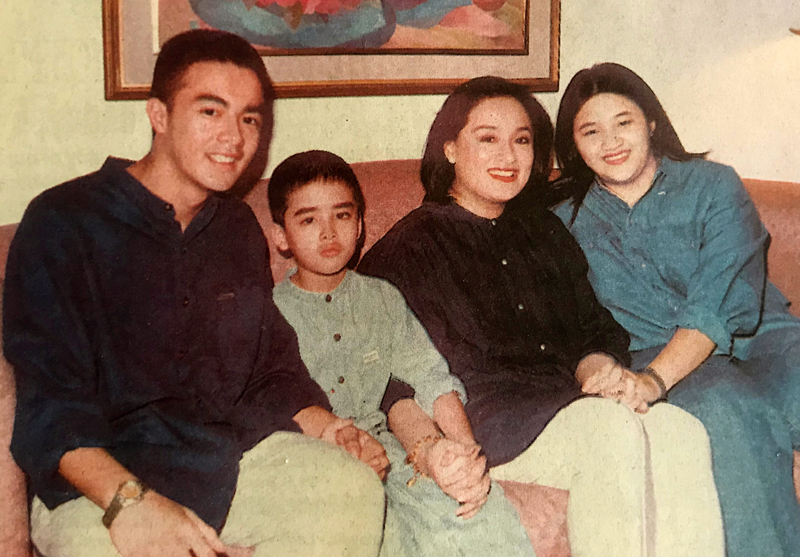 The young Vico (second from left) in a 'kapit-kamay' family photo with his Kuya LA, mom Coney and Ate Carla…
What about LA and Carla (Coney's children from a previous marriage, LA and his wife May have three sons [Lorenzo, Mateo and Alejandro] and Carla is still single, working as country manager of the tech company Gnowbe)?
"Yes, with Kuya LA naman and Ate Carla, lumaki akong kasama sila sa bahay so siempre iba rin, eh. They also helped me in the campaign, they also went house to house."
There was never any sibling rivalry among you?
"Parang wala naman. I guess nakatulong na una, malaki ang age gap namin. For example, si Kuya LA is 11 years older, ang turing ko sa kanya ay mentor. Never ko na-feel 'yung sibling rivalry. Even 'yung mga siblings ko sa dad side ko, never ko na-feel 'yung sibling rivalry. They're very, very supportive and happy for me also. And whatever they have accomplished, I'm very happy for them also."
How old were you when you learned that your parents are famous?
"Ah, alam n'yo di ko po alam, kasi pag lumalaki ka na ganun naman 'yung parents mo, parang di mo ma-realize, eh. I never really realized that they were famous. I guess as I got older, I realized, especially my dad was famous. Thankfully, I grew up where my mom would always remind me that this is her job, in-explain niya sa akin ng maigi, na nagkataon na napapanood sila sa TV, pero they're working just like everyone else."
You got it from your mom, your being religious. What about your dad, di mo nakuha ang pagka-comedian niya, no?
"Hahaha! I think we actually have a similar sense of humor, and our personalities, sabi nila very similar po daw kami."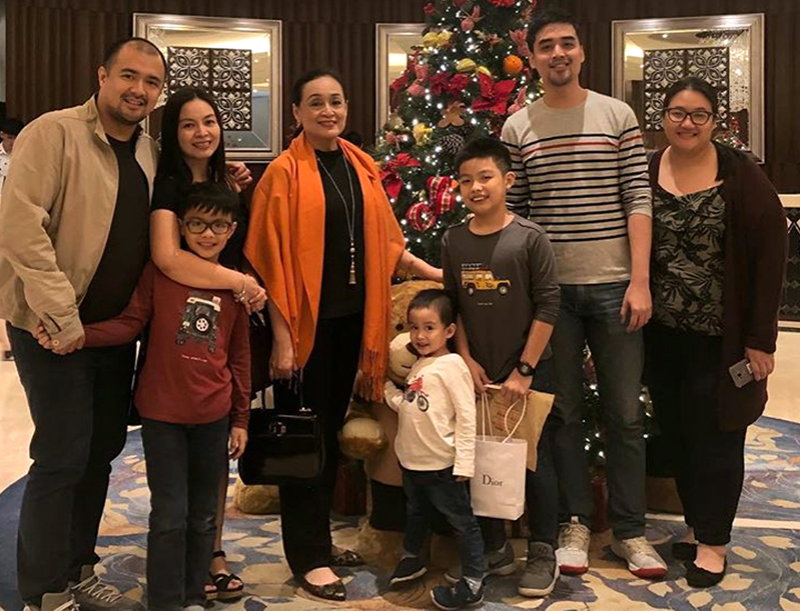 ...in a recent family photo with LA and wife Macy and their children (Lorenzo, Mateo and Alejandro) and Carla…
Sabi ni Karen Davila, "splitting" image daw kayo ng Daddy mo, "spitting" image 'yun.
"Hahaha! Yes, spitting image daw kami."
What music do you listen to?
"I listen to a lot of alternative music, mga typical alternative rock music, like Coldplay and Weezer."
'Yun din favorite ni Maine Mendoza, Coldplay.
"Hahaha! Kasi popular bands naman sila, eh."
What about pastime or hobby, do you have any?
"I play a lot of basketball, although not anymore, ilang months na ako di naka-play ng basketball. But I love playing basketball, 'yun 'yung pinaka hobby ko."
What would you consider as your most precious possession?
"Most precious possession na material siguro mga old photos, mga gamit ko nung bata ako from grade school. These are things that have sentimental value."
Complete the sentence…I am...
"…principled."
I am not...
"…corrupt."
My pet peeve is...
"…mga taong masyadong makulit."
I sleep in...
"…shorts and shirt."
Never in the nude?
"Makati."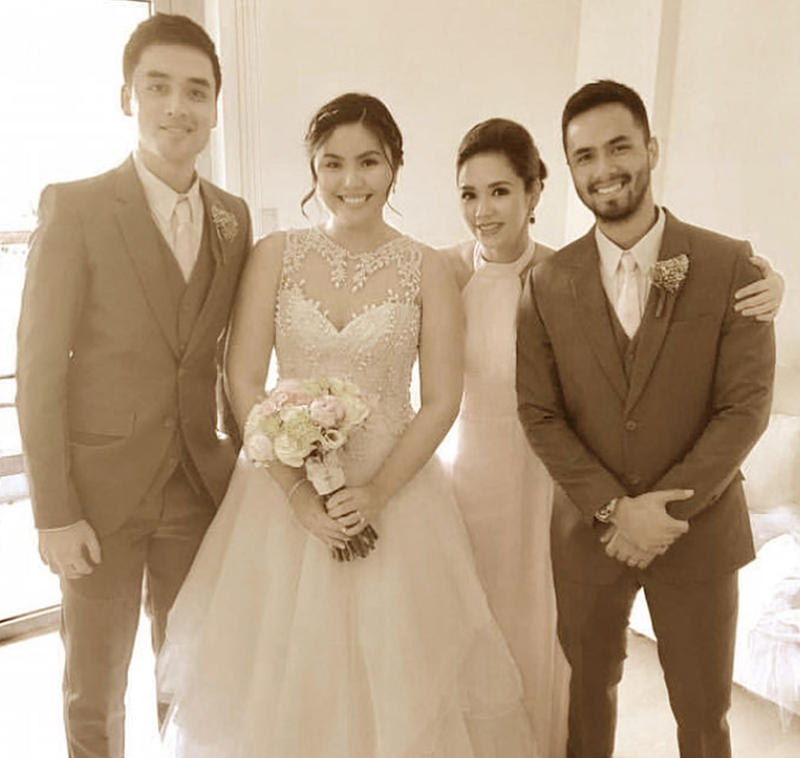 …and with half-siblings Paulina (second from left, during her wedding), and Danica and brother Oyo. An accomplished, multi-awarded golfer and a successful visual artist who has sold more than 600 of her artworks, Paulina graduated cum laude with a degree in Communications from Ateneo de Manila University, a consistent honor student both in the US and International School (Manila).
I can tell a person is sincere if...
"…he or she serves with actions, and in his or her words."
The most vulnerable part of my body is...
"…my back. May kiliti ako sa likod, eh."
What makes me mad is...
"…when I see cheating, 'yung mga pandaraya."
If I were a president, I would be...
"…Abraham Lincoln. Sa mga history, siya talaga ang parang idol ko, eh. His style of governance, 'pati yung mga kalaban, ni-reach out n'ya. He was a transformative president."
If I were a hero, I would be...
"…Ironman, my favorite."
I talk to God about...
"…everything!"
You're turning 30 on June 17. Any birthday wish?
"Smooth transition between administrations, 'yun talaga ang iniisip ko ngayon."
Beyond Pasig, what? Are you aspiring for a higher position, regionally or nationally?
"I think it's best for me to just focus on the job at hand."
(E-mail reactions at rickylophilstar@gmail.com. For more updates, photos and videos, visit www.philstar.com/funfare or follow me on Instagram @therealrickylo.)