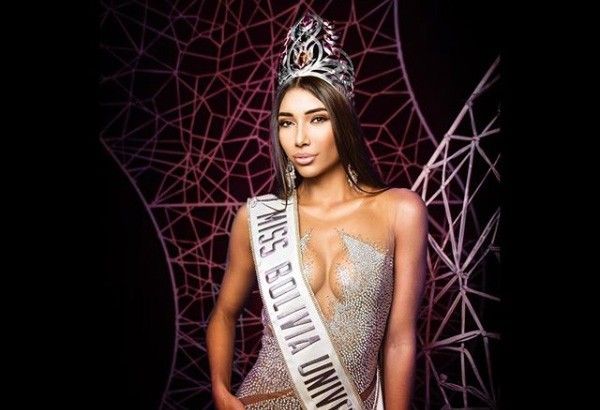 Miss Universe Bolivia 2018 Joyce Prado
Instagram/Joyce Prado
Miss Universe candidate loses crown due to pregnancy
MANILA, Philippines — Bolivia's Miss Universe 2018 representative Joyce Prado has been stripped off her Miss Bolivia and Miss Sta. Cruz crowns after revealing that she is pregnant.
In her Instagram account, Joyce announced the news of her pregnancy with boyfriend Rodrigo Gimenez.
"I want to share with you that I am the happiest woman in the world because my life is full of love, because together with the man of my dreams we are beginning to live the most beautiful stage of our lives," she said in her language.
After she announced her pregnancy, Promociones Gloria, organizer of the Miss Santa Cruz and Miss Bolivia pageants, announced on their Facebook page that the 22-year-old model would be stripped off her crowns due to breach of contract.
"Promociones Gloria communicates to the public opinion that the current miss Santa Cruz and miss Bolivia Universe 2018, has been removed from her crowns as miss Santa Cruz and miss Bolivia for reasons that are strictly related to contractual breach, leaving constancy that we maintain cordial relationships In an area of mutual understanding, guarding the confidentiality clause," the organizer posted on their page translated into English.
Joyce competed at the 2018 Miss Universe pageant, where Catriona Gray of the Philippines was declared the winner.