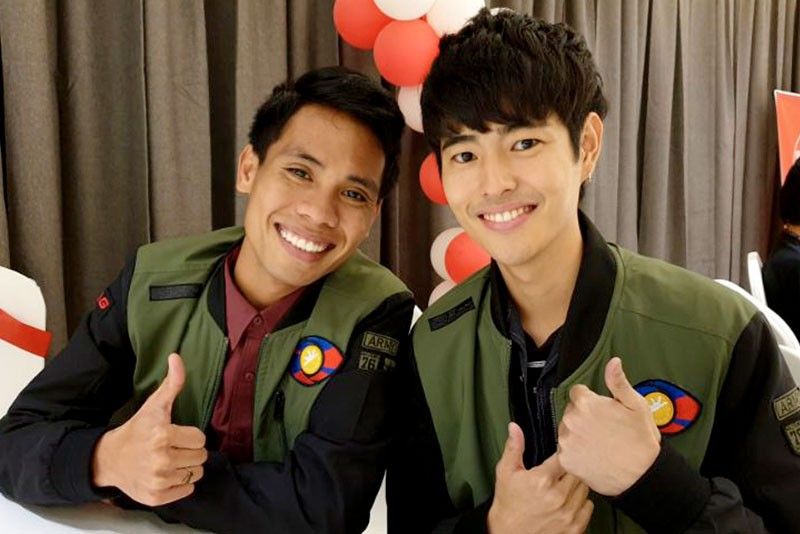 Boholano student Yamyam Gucong and Japanese vlogger Fumiya Sankai have built a strong fan base with their strong friendship and funny moments inside the PBB house
#FumiYam: PBB Otso's 'spiritual brothers'
KAPAMILYA DAY
-
Kane Errol Choa
(The Philippine Star) - April 22, 2019 - 12:00am
Yamyam Gucong and Fumiya Sankai are popularly known as "spiritual brothers" in the Pinoy Big Brother (PBB) Otso. Fans have branded their tandem as #FumiYam. Part of the PBB Otso adult Big Four, Yamyam and Fumiya have built a strong fan base with their strong friendship and funny moments inside the PBB house.
Fumiya is a popular vlogger known for learning the Pinoy culture, while Yamyam is a student living a humble life in Bohol. They instantly had a connection and became the best of friends, proving that race does not hinder genuine friendship.
Fumiya was moved to tears when Yamyam was evicted and was later surprised to know that it was fake eviction. And after losing in a challenge, they had to choose who would move to the next level and who would be up for nomination. It pained Yamyam to see Fumiya giving way for him to get a step closer to achieving his dream.
Much has changed for Fumiya and Yamyam now that they are in the outside world, and we got the chance to know more about them.
How does it feel to be back in the outside world?
Fumiya: I expected to see many people, but it was much more than what I expected. I was very surprised. It was a small world living inside the Big Brother house. It was a normal life, but the outside world got to know me. It was a strange feeling.
Yamyam: When I first came out of the house, my hands froze. There were many people chanting "FumiYam!"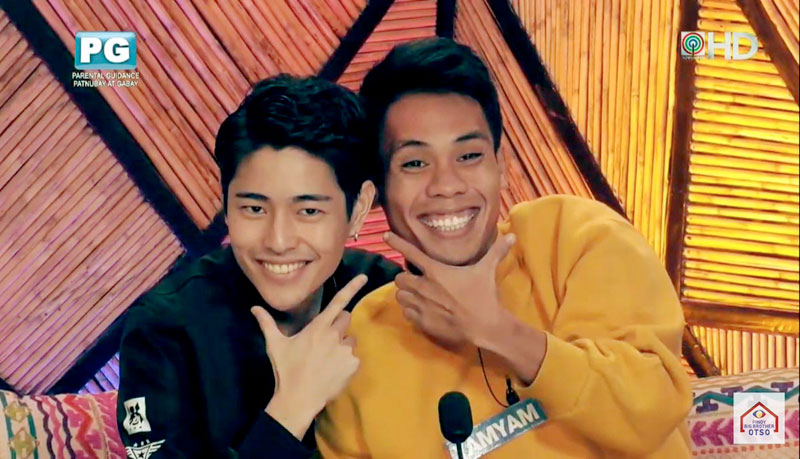 Showing their quirky antics
What was your reaction when you learned about #FumiYam and the big fan group supporting your tandem?
Yamyam: While we were in the PBB house, we had no idea about FumiYam. I was just being true to my friend.
While in the PBB house, what were your happiest and saddest moments?
Fumiya: The saddest would be the fake Big 4 during the eighth week. We thought it was already done. Yamyam lost to Mark in a challenge. I really thought he really left the house. That time was so sad for me. The most memorable was when I met my family on my birthday because I did not expect that I could meet them. They are living in Japan and they cannot speak English. So, I thought it was impossible to happen.
Yamyam: The saddest one was when Fumiya gave way to support my dream. I broke down and cried. His words struck me. The happiest would be when I also saw my parents on the 12th week. I missed them a lot and I was envious seeing other housemates meeting their families early in the season.
If you become the Big Winner, what would you do with the cash prize?
Fumiya: I want to use it for my family. I was working in Japan, and then I resigned and decided to go to the Philippines. It was a crazy decision. However, my family understood and supported me. I also want to use it for charity. I have never seen street children in Japan so I was shocked when I came to the Philippines. I wanted to do something for them. I want to give back.
Yamyam: I will use it for my family. They are my inspiration. I also want to use to finish my studies and help my siblings finish school.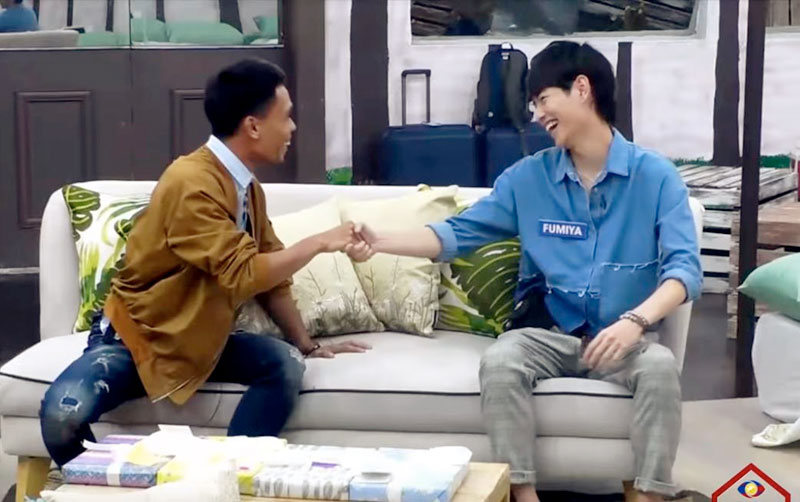 Meeting for the first time in PBB Otso
To Fumiya, would you stay in the Philippines and pursue an acting career?
Fumiya: I want to live in Japan. I love my country. If there is a chance, I would try. But my base has to be Japan. If I can go back and forth, I will try. That's the best plan.
If given the chance, who are the celebrities you want to work with in the future?
Yamyam: LizQuen (Liza Soberano and Enrique Gil) and Empoy (Marquez).
Fumiya: I'm not familiar with Filipino stars, but I would gladly work with anyone.