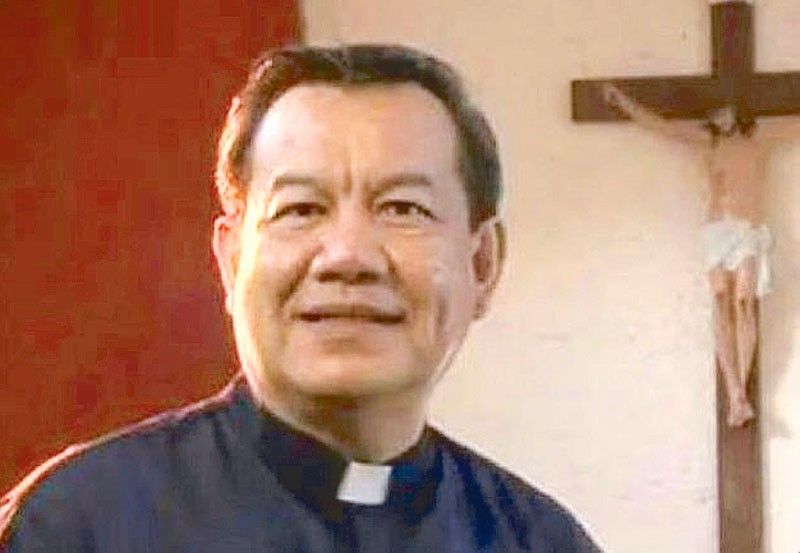 How They Know That There is God (Part 5)
CONVERSATIONS
-
Ricky Lo
(The Philippine Star) - April 21, 2019 - 12:00am
Flower in the crannied wall,
I pluck you out of the crannies.
I hold you here, root and all, in my hand,
Little flower ­— but if I could understand
What you are, root and all, and all and all,
I should know what God and man is.
— Flower in the Crannied Wall, an 1863 poem by Alfred Tennyson
That long-ago poem has a load to say about the Great Power who created that little flower vis-à-vis the big wide world. Read the poem carefully, word for word, line by line, and I guess you, too, will start looking at the things around you with a new perspective.
In Part 5 of Conversations' Lenten feature, 17 believers tell how they know that there is God.
1. Fr. Jerry Orbos:
Since I was a child, when and where I experienced the love and gentleness of my simple, joyful and prayerful parents.
* * *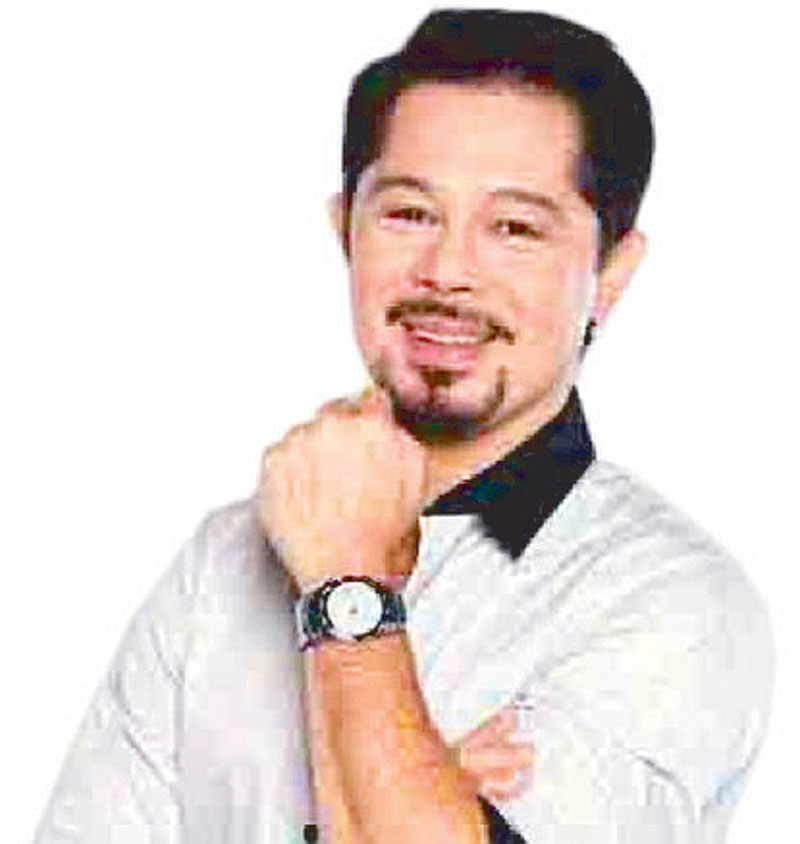 2. Christopher de Leon, Actor:
I wake up in the morning still breathing the air that I don't see and I recognize God right away who is everywhere. And then I thank Him for sustaining me and giving me another day filled with hope. Who was I before? A nobody. Now, look where God has taken me. Truly, our God is kind. There are nights when the sky is clear and I look up and gaze at the stars wonderfully assembled, functioning in proper order. I then praise the Almighty God, the God of order, sustaining His creation, a merciful and caring God who sent His only Son, sweet Jesus, the King of Kings, to reconcile us sinners with Himself because He loved us. Humbly, I kneel and bow down feeling the presence of His spirit, thanking the Lord God for giving me another chance. Glory to God!
* * *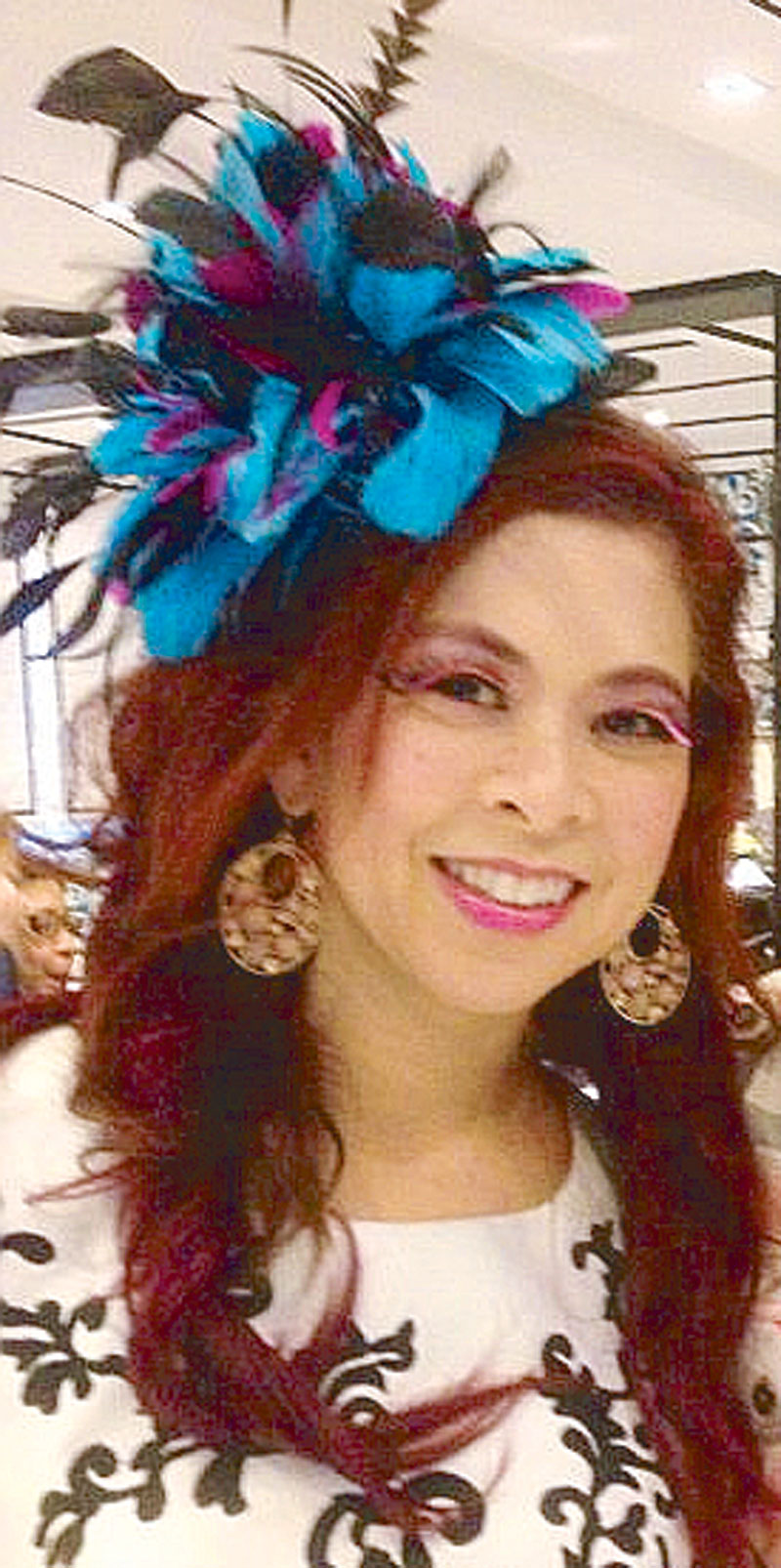 3. Tessa Prieto-Valdes, Sea Princess:
I believe so I don't need proof that there is a God. I have faith and I pray daily to my God without questioning His presence. I guess that's my choice. I also believe in God with daily acts of kindness and random good deeds. Just the beauty of the world is proof enough that there is a God!
* * *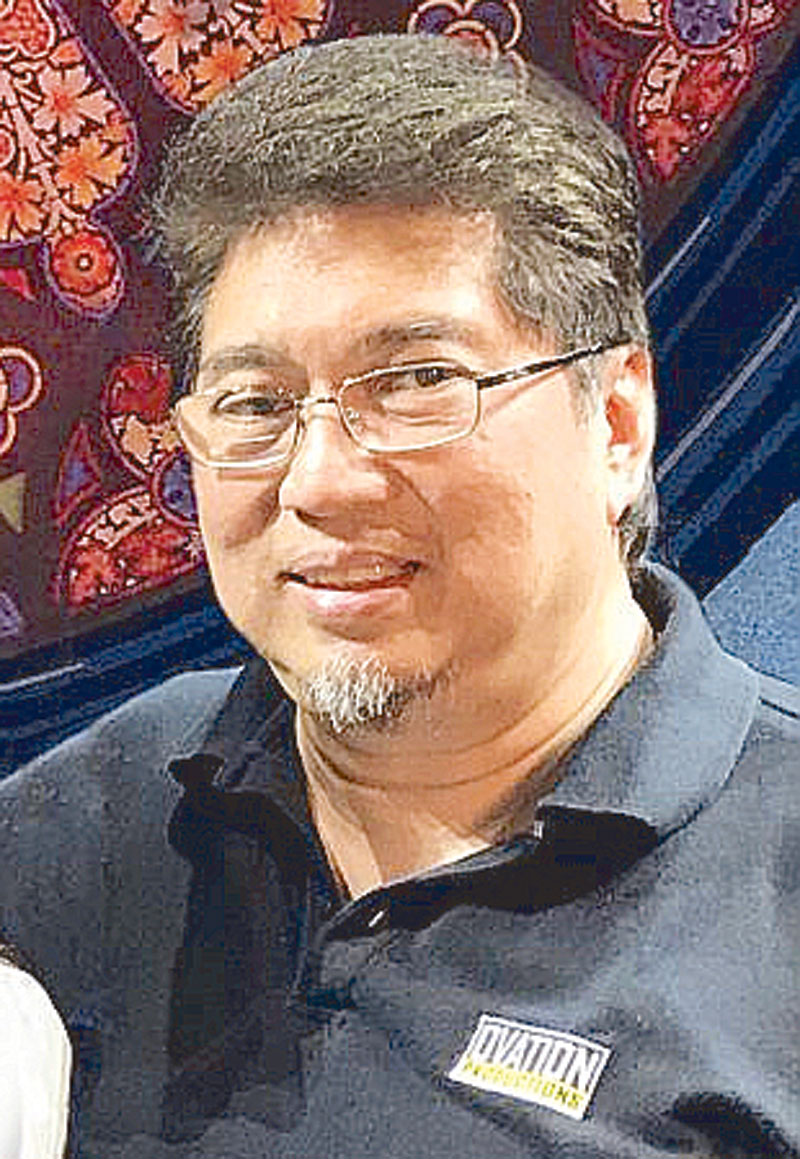 4. Renen de Guia, Head of Ovation Productions:
Through personal experience. They say that it is only if you hit rock bottom will you find The Rock. That's what happened to me in the 1990s. It was only after having sought God's kingdom and His righteousness through His word did all things start happening for me again. Even assuming there is no God, is it not better to err on the safe side? What if there was a God and I was an unbeliever? The eternal consequence is not worth the skepticism.
* * *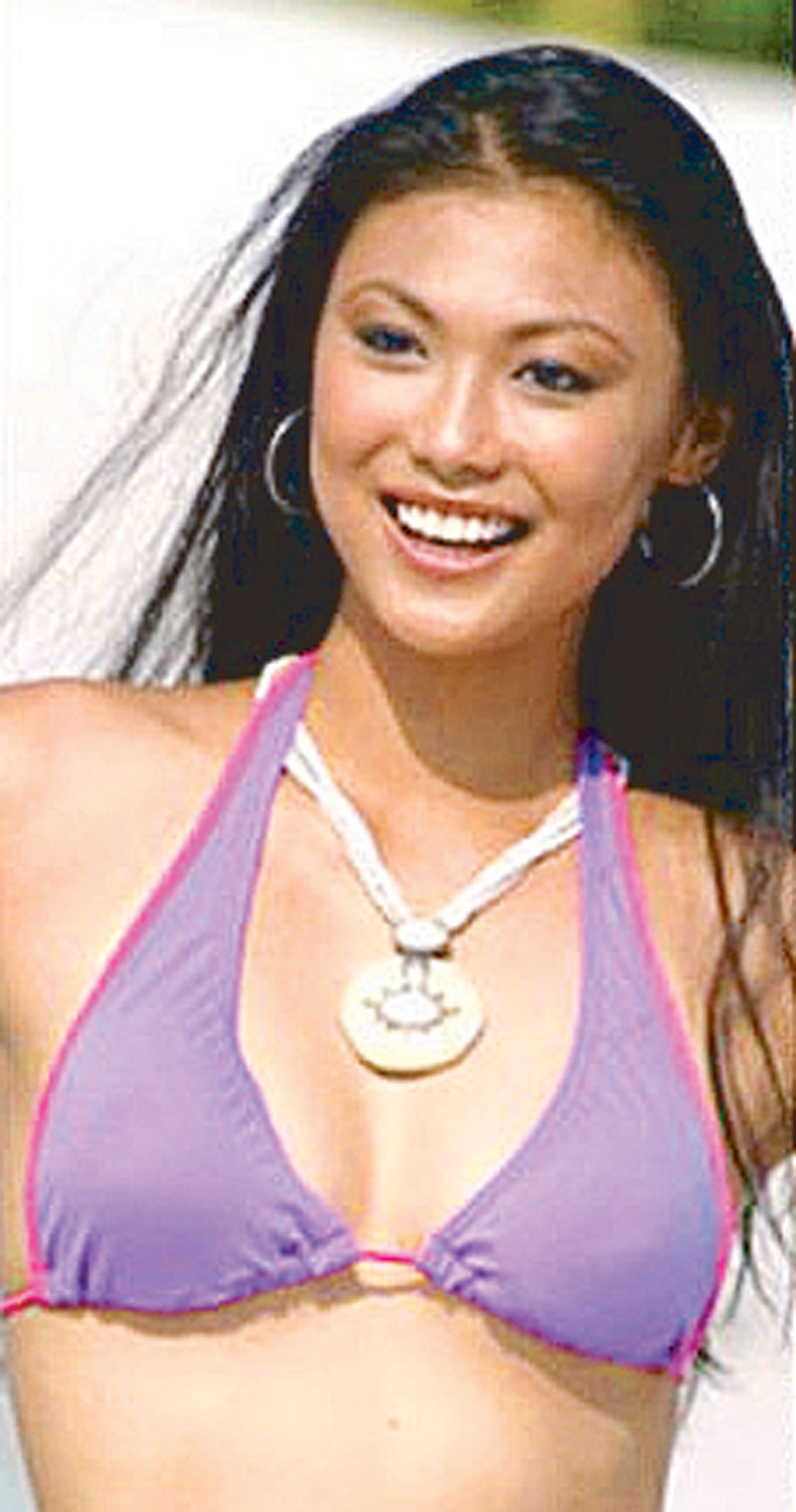 5. Mafae Yunon, 2003 Bb. Pilipinas-World:
God exists through our daily struggles and happiness.
The reasons why I believe God is real:
I was brought up in this world by inspiring parents who only presented the reality of life and who always strive for the benefit of the family and others. Not to be selfish because God will provide as long as your heart is good always. There were times that we had little in Australia but my parents insisted on keeping the faith strong by praying the rosary daily and worshipping Him every Sunday. Now we have more than enough and we are always thankful.
Again, another reminder why God is real:
I am blessed with my own amazing family. A husband who is hardworking and puts the kids and I first always. Children who are beautiful and handsome with hearts that care and love for others. These are all blessings from God that remind me to continue the work He has set out for me.
* * *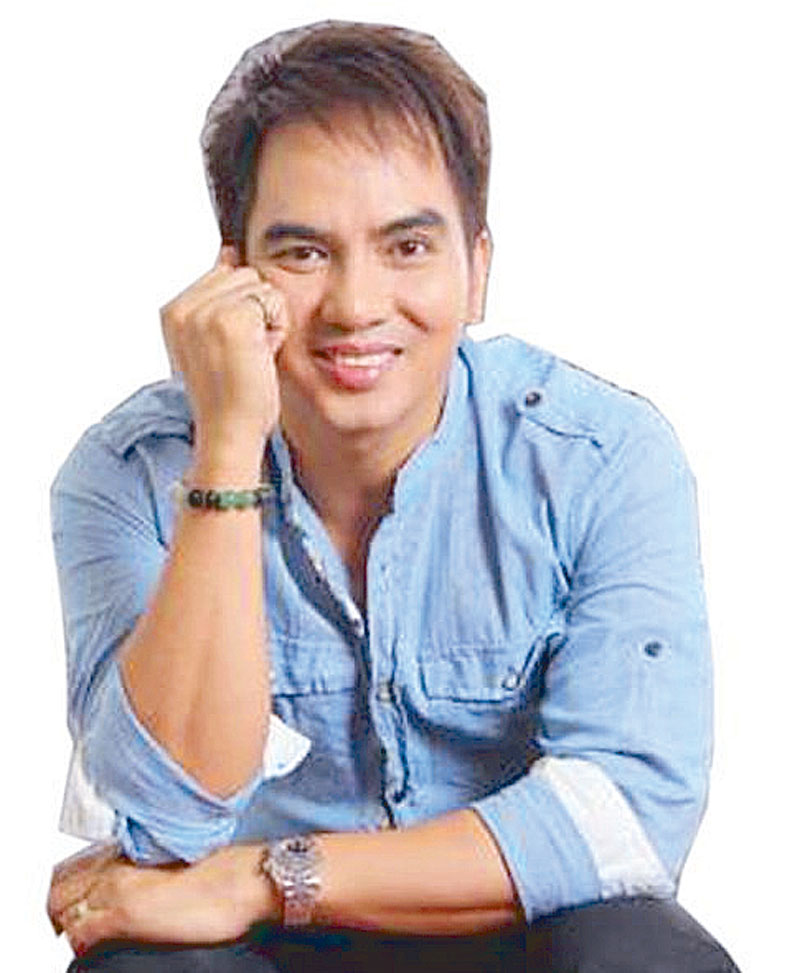 6. Carl Balita, Educator:
The many wonders of human anatomy and physiology, the creation of a human being, cannot be attributed solely to evolution. There must be a Divine Being who created it. From the cells that make up tissues and organs in perfect dynamics and to the living universe that interacts to itself, there must be a God that makes it possible. The internal and external forces in human life couldn't have come about by accident. There must be a Divine Design. And a God behind it.
* * *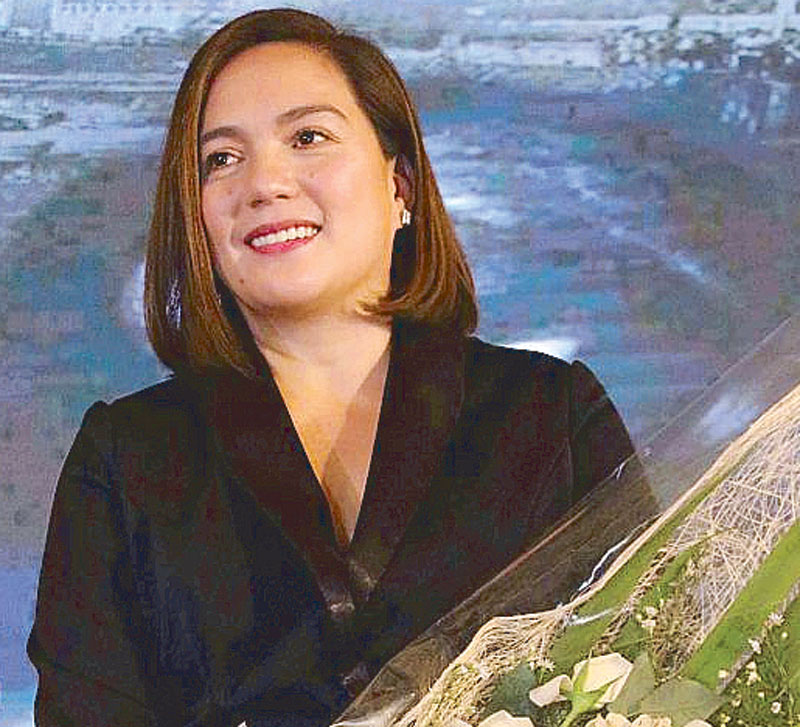 7. Sylvia Sanchez, Actress:
I grew up in the province with a religious family. My mom, aunts, uncles and everyone around them would take me and my siblings every time they went to Mass. So at a young age, I was made aware that there's God, especially in times of trouble when I had no one on my side. He never leaves my side…and continues to guide me and my family.
* * *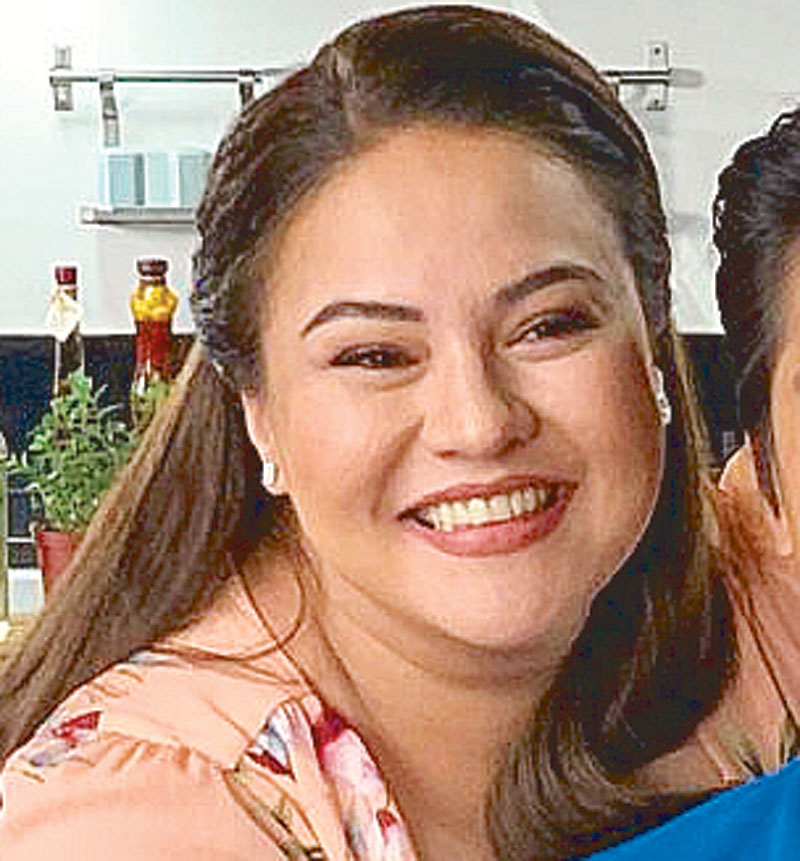 8. Karla Estrada, Actress:
Noong panahon na ako'y naghirap kasama ko ang God at grabe ang faith ko. I was then in Tacloban. Batang Sto. Niño Church ako. I held on to my faith kahit noong sadsad days ko. Never nabawasan ang faith ko even during our hardest days. I knew that through my faith, God would bless us.
* * *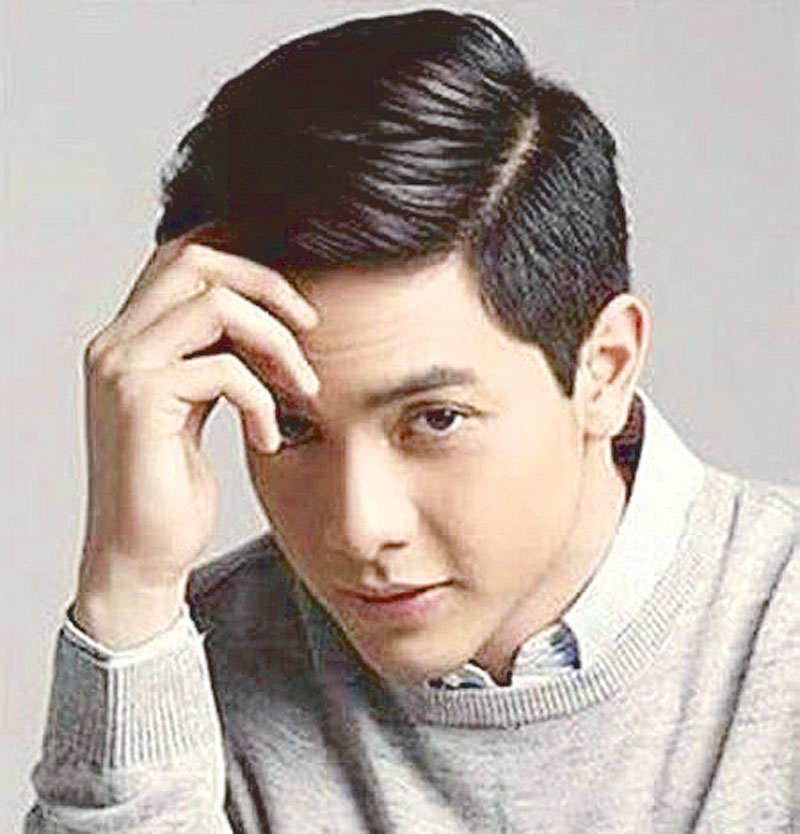 9. Alden Richards, Actor:
When I was at my darkest moments, I found light. I knew it was God.
* * *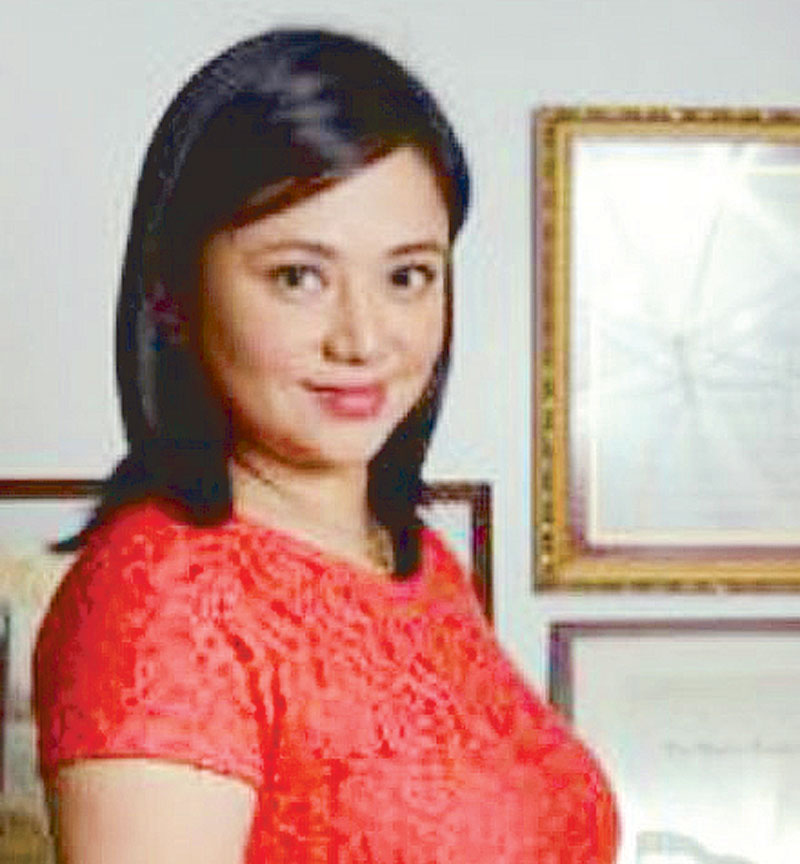 10. Tessa Mauricio-Arriola, Entertainment/Lifestyle, Manila Times:
I remember as a little girl that I'd always be looking at my mom's image of Sto. Niño, which she has to this very day. The image has a very beautiful face and I used to tell her it would wink at me whenever I'd look at it. Apparently, she had checked with a close family friend who's a priest about what I said, and after she was told it's natural for Him to play with little children, she used it as an opportunity to tell me about God, Jesus and how to pray.
I put what she told me to the test the first time I ever traveled, still as a little girl. My only wish was to see snow but it was raining much of our stay so I was told there was no chance I'd see any. But I kept praying and praying to God, never losing hope, and on our final day, just as we stepped out of a souvenir shop to walk to the bus, it snowed! Just from the shop to the bus, and I knew since then about such an almighty, powerful and loving God. Amen.
* * *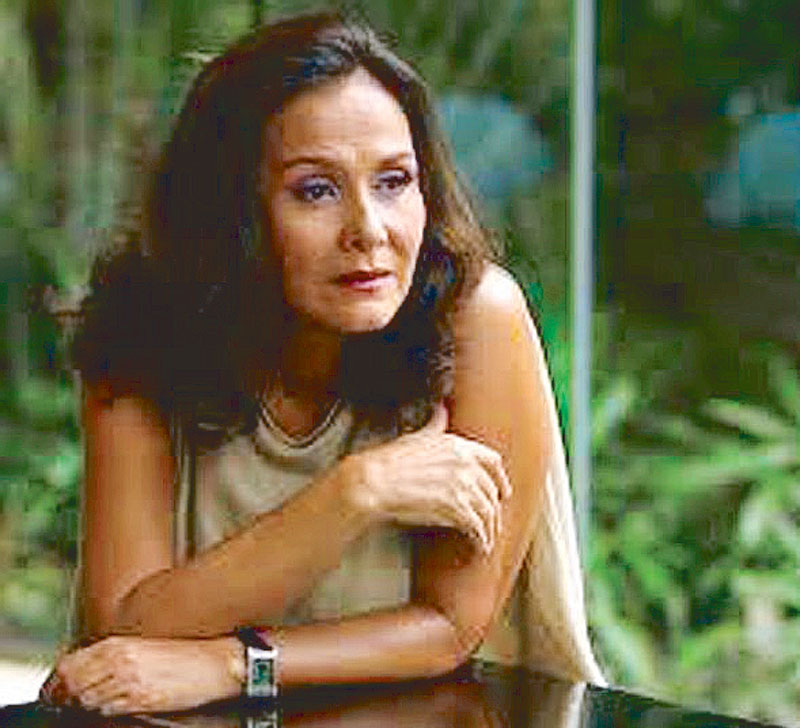 11. Pilar Pilapil, 1967 Bb. Pilipinas-Universe:
If there were no God, we wouldn't be here. We humans are God's greatest miracle.
* * *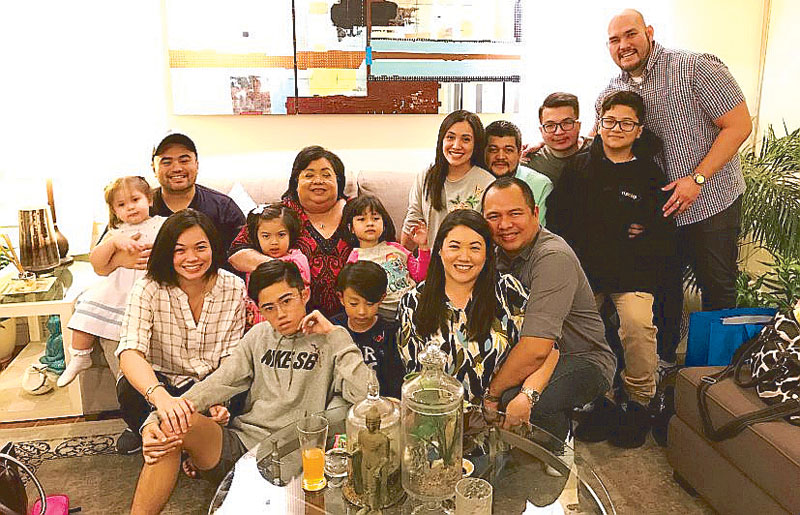 June Torrejon-Rufino (in red) with family during her birthday celebration
12. June Torrejon-Rufino, Viva Group of Companies Executive:
I felt God when, in 1986, I got separated from my husband. I saw my life broken into a thousand pieces. Although I had the strong support of family and friends, I felt I needed God the most. I turned to Him, fixed my eyes on Him and prayed unceasingly to make my life beautiful again…in His time. And, yes, through the years, God put back all the pieces and blessed me with a good happy life with my children and grandchildren. All praise and glory to God.
* * *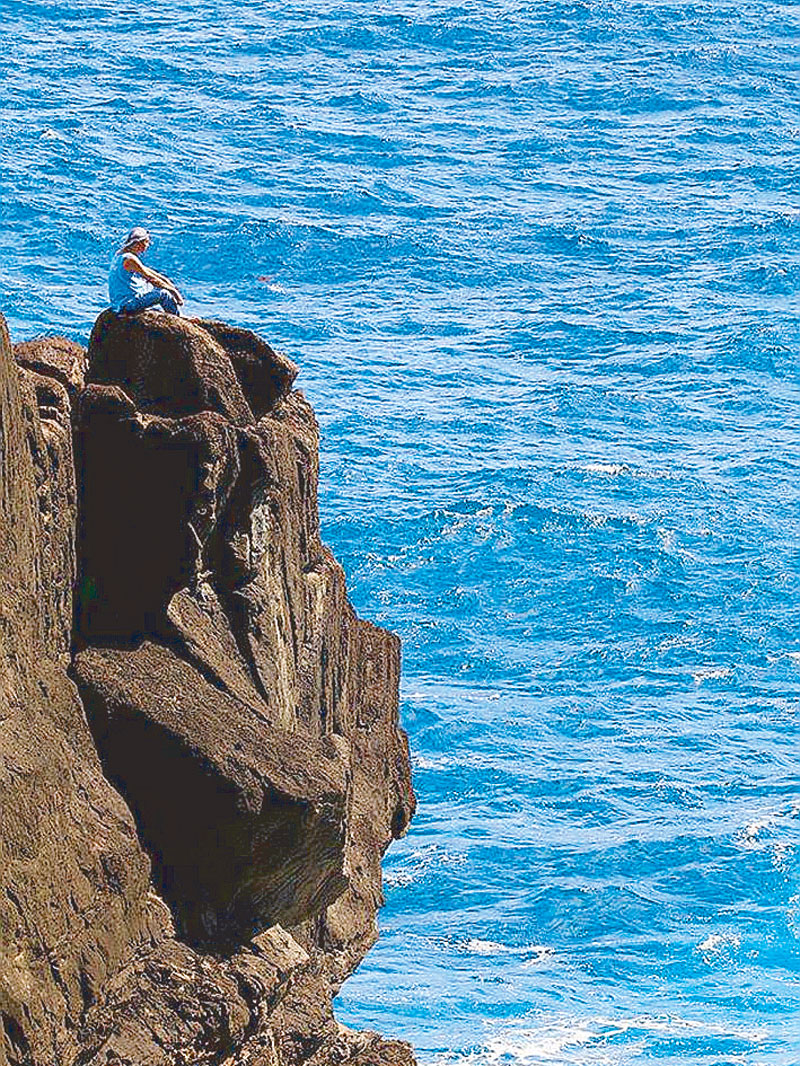 Pablo Tariman at Binurong Point in Vira, Catanduanes
13. Pablo Tariman, Journalist/Concert Aficionado
In my early youth, I thought that being inside the church was one sure way of feeling the presence of God.
I became an altar boy in my grade school years but I didn't become religious. I was more curious about church rituals than converted.
But in your late age, you realize you were more blessed than others. Your daughter graduated cum laude in the best school, other daughter graduated salutatorian in the country's only high school for the arts and your youngest daughter gave you two beautiful granddaughters. Last Christmas, I had nothing materially. But I was given another beautiful granddaughter born in Austria and wow, does she look like an angel!
God has a special way of making his presence known and it doesn't have to be in the church. When I realize the immense talent of pianist Cecile Licad and witnessing one standing ovation after another, I know that her talent could not come only from her teachers. Exalted by her music, I found myself saying a prayer, "Lord, thank you for giving me the chance to hear Licad in my short lifetime."
I have two favorite spots in the island province: The Balacay Point and Binurong Point in my hometown. Up there with a beautiful view of the sea, I thought that this sight can only be God-given. This is one place where I am drawn to reflect and pray and tell myself, "Yes, there is God and it is everywhere."
* * *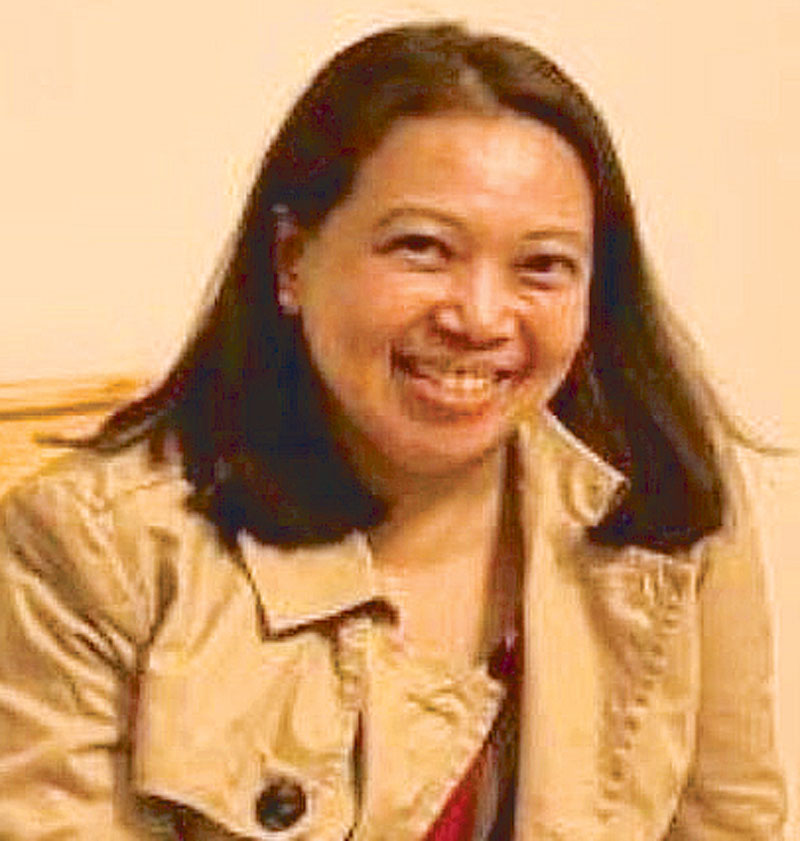 14. Lilibeth Tan, Uni-Orient Travel Agency:
How do I know that there is God? Through faith and my personal belief that there is an omnipotent power even science cannot explain. My existence alone is proof that God exists.
* * *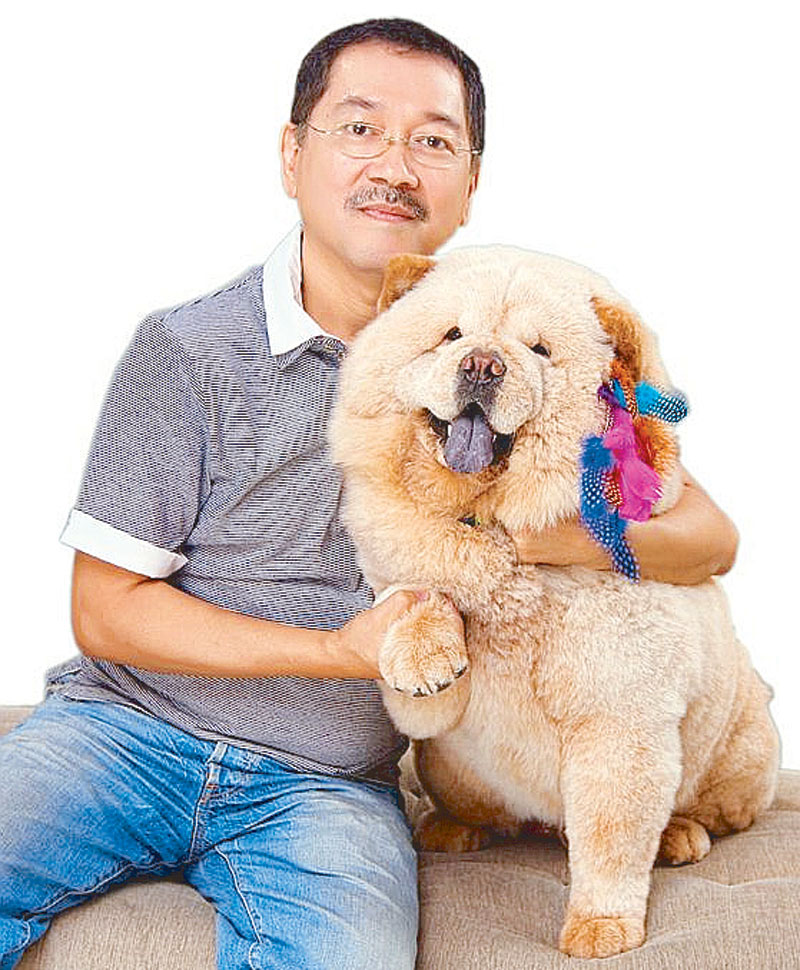 15. Danny Tan, Songwriter:
I grew up in a Sunday School of an Evangelical Church in Jolo, Sulu. During my formative years, I was taught that God is omnipresent and that "...faith is the substance of things hoped for, the evidence of things not seen (Hebrews 11:1)." I was maybe nine or 10 years old when our family lost everything we had in a fire in Jolo, prompting our decision to relocate to Palawan. We had high hopes of starting a new life by taking a "pump boat" — a narrow motorboat with a capacity of six to eight persons — to Pangutaran Island and from there take a bigger motor boat to Palawan. What was projected to be an hour ride from Jolo to Pangutaran turned out to be a three-day-three-night life-threatening experience after the motor conked out after only a few minutes at sea. Up to this day, I cannot believe how all 10 family members, cramped and sitting in that very narrow motor boat, survived three days and three nights floating at sea without fresh drinking water. We knew then that all we could do was pray to God to keep us alive and safe. With dark clouds above us, the rain never came. On the third night, we saw flickering lights coming from the boats anchored along the shores of an island. I don't remember anymore how our boat was able to approach them but people immediately gave us water to drink after learning of our ordeal. We asked them what island it was. "This is Pangutaran island," they replied. In my mind, it was the hand of God who led us to our intended destination. This unforgettable experience solidified my belief that GOD really exists. Indeed, God is alive in us!
* * *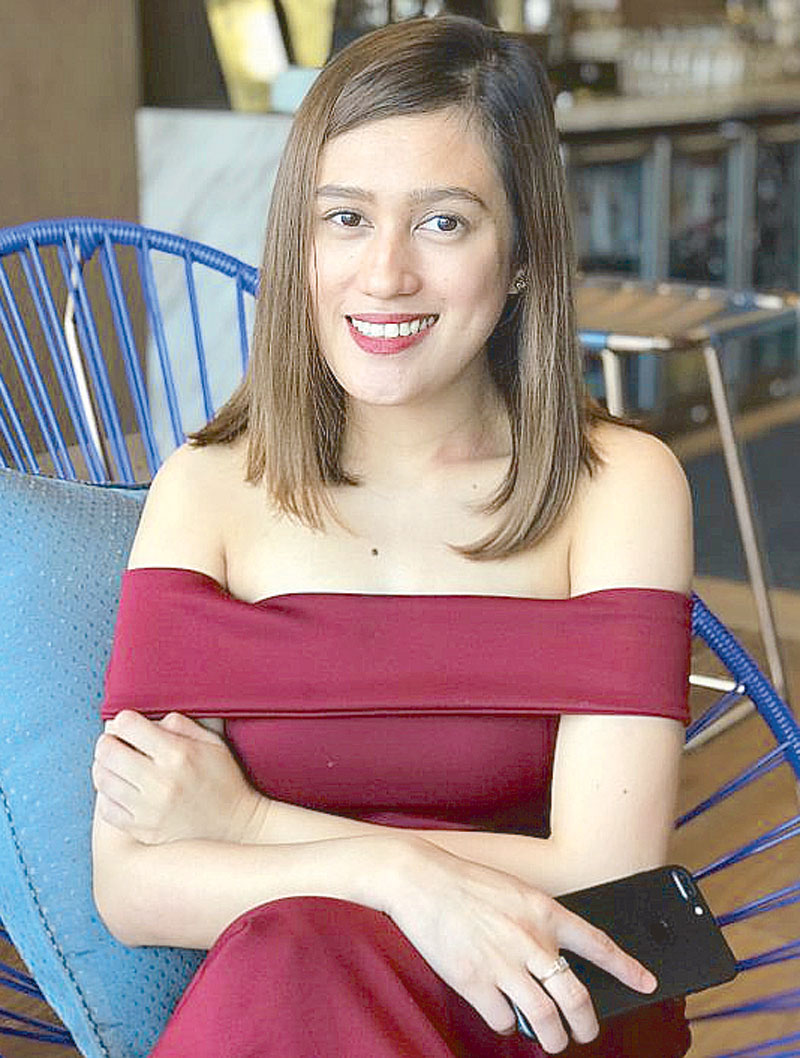 16. Joy Andrade, Public Relations Manager of Resorts World Manila:
There is God because I love and feel loved every day. Cliché as it may sound, that's how simple I view it — experiencing the goodness in people first-hand. I was raised by a Catholic father and a Protestant mother and I was taught early on that God's presence is not defined by religion but by a person's capacity to feel love and give love.
* * *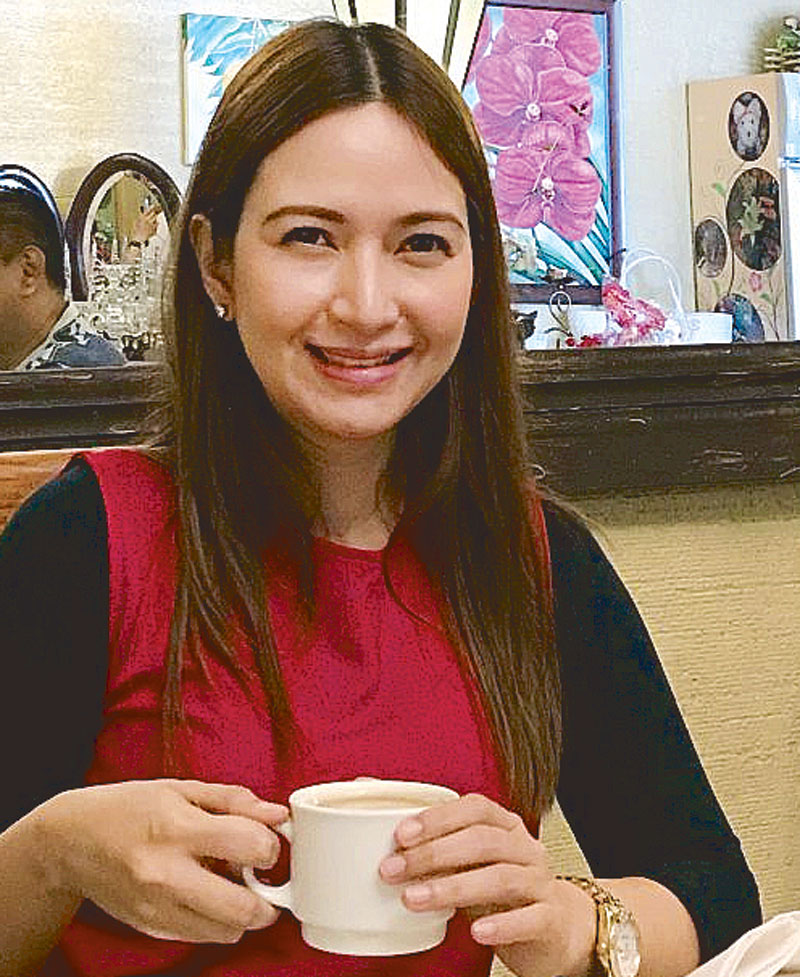 17. Abigael "Kate" Coseteng, Quezon City Councilor:
I believe that God exists because He has sustained my family and me all these years with His amazing grace and great faithfulness. No matter how many times I have failed or fallen and how many challenges I have faced, God has always been there to lift me up and give me the strength to keep moving forward. I know He will continue to be there for me and my family through all the good and bad times because He has great plans for us and He promised never to leave us nor forsake us.
I also believe that God exists because only a Supreme Being cannot only turn lives around but also lift, redeem and restore them.
18. Edgar "Bobot" Mortiz, Actor-Director:
There is only one who can supply the air we breath, the sun that gives us energy and the rain that nourishes the earth.
The mere fact that I am alive and that my heart beats is a testimony that there is God.
* * *
(E-mail reactions at rickylophilstar@gmail.com or follow on Instagram @therealrickylo.)