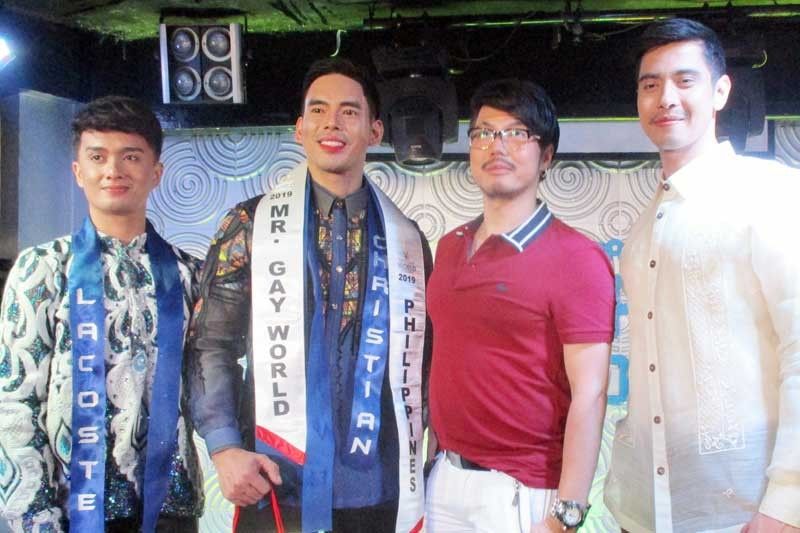 2019 Mr. Gay World Philippines proclaimed
MANILA, Philippines — Janjep Carlos, a businessman from Cavite, (center) was proclaimed 2019 Mr. Gay World Philippines and 2019 Mr. Fahrenheit, besting 17 other candidates during the finals held at the Fahrenheit Café in Quezon City on March 31.
Janjep was unanimously chosen by the panel of judges after nailing the final common question, "What makes you a proud Pinoy gay?" His winning answer, "I always work hard with the task that I am involved with. I always put my best foot forward. With the prestige of carrying the Filipino flag abroad, I also carry the hopes of people with depression. As what I have said, depression is real. Young lives have been destroyed because of depression. If you give me the chance, I will carry my advocacy into the international level. I hope that the international community will support my advocacy — illness to wellness."
Janjep also bagged the Best in Swimwear and Best in National Costume awards, and earned the right to represent the country in the 2019 Mr. Gay World to be held in Cape Town, South Africa, from April 28 to May 5.
Runners-up were Kevin Ponce Garcia of Cebu (left) and Macky David Belen (right) of Laguna.