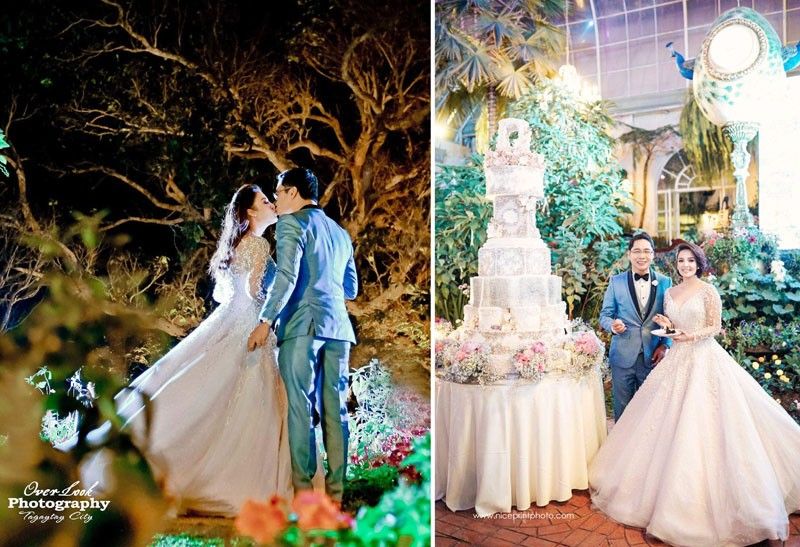 Anthony and Rossel Taberna consider 11 their lucky number, that's why they decided to renew their vows on their 11th wedding anniversary and didn't wait for the 25th (silver). 'We might be too old by then,' says Rossel.
How Ka Tunying won his wife
CONVERSATIONS
-
Ricky Lo
(The Philippine Star) - March 31, 2019 - 12:00am
The love story of Anthony "Ka Tunying" Taberna and his wife, Rossel Velasco, is one for the books. If and when it's made into a movie or featured in Charo Santos-Concio's long-running/award-winning drama anthology Maalaala Mo Kaya (MMK) which is noted for giving its episodes one-word titles, the couple's story should be called Onse.
You see, the number 11 figures prominently in their romance, starting with the age gap — Anthony at 45 is 11 years older than Rossel. They first met at 4:11 p.m. at 7-Eleven (on Mendiola Street) on 11-11-2005 and they celebrated their 11th wedding anniversary last January in Iglesia Ni Cristo rites at the INC (Lokal ng EVM), followed by a reception at the Fernwood Gardens in Tagaytay.
"He's particular about numbers," said Rossel who heads Outbox, a 12-year-old company whose services include corporate events, concerts, launches and the like. "He's a stickler for numbers."
It was Rossel's sweet disposition that caught the heart of Anthony, the same way that it got the nod of Cris Roque to enlist Rossel as the newest face of Kamiseta Skin Clinic (after Maimai Cojuangco, Yasmine Espiritu-Vargas and Happy Ongpauco-Tiu). "And her nice skin. Like the other Kamiseta Skin women, she has a pleasant personality, very decent and very wholesome, a lady of substance."
Cris was present during this Conversation at the Trellis Manila restaurant owned by Deo Endrinal and, like this Conversationalist, she was just as thrilled listening to the couple recall their love story.
"I would say that I tricked Rossel," said Anthony in jest. "Na-onse ko siya."
Rossel was then a Masscom senior at Centro Escolar University (CEU) and Anthony a radio reporter for ABS-CBN.
"I just came from Congress after news gathering when I saw her at 7-Eleven," related Anthony. "It was love at first sight."
"I didn't know how he looked like but I recognized his voice because my parents listened to his radio program," said Rossel. (There's also an 11-year gap between Rossel's parents. Her dad used to be an OFW.)
As he would when he smelled a scoop, Anthony kept Rossel in hot pursuit and didn't stop until he got her.
"He's my first and last boyfriend," Rossel confessed.
And how many girlfriends did Anthony have before he married Rossel...11?
"Around 17," Anthony joked, "some lasting for three months or less but all of them were registered, hahaha!!!"
"Make it 20 para eksakto," Rossel said, laughing.
She was a working student, earning extra allowance by acting as the assistant of Michael V for his show Bitoy's Funniest Videos which had a "wow, mali!" format. Enterprising even then, Rossel put up her Outbox business with her classmates with seed money loaned from Anthony. "Nabayaran ko na yon," Rossel hastened to add. "Utang yon, eh. Hindi bigay."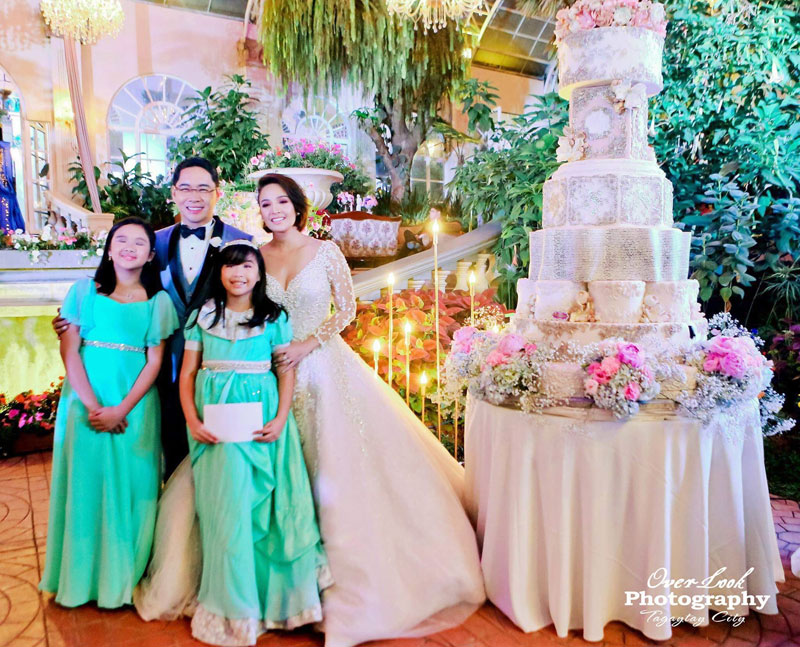 With their children Helga Antoinette (Flower Girl) and Azasia Zoey (Bridesmaid)
Also at that time, Rossel had joined the GMA talent search StarStruck (2004-05, with Kris Bernal among her contemporaries). She was being groomed to be a Kapuso star when Anthony thwarted the plan.
"An episode was shown with her being built up as the love teammate of a new actor," recalled Anthony, "and I blocked it. I told her, 'Patalo ka na dyan.' Although reluctantly she did. At that time, I was already courting her. Gusto ko na magbagong buhay and I wanted to settle down already."
While dropping Rossel at GMA on his way to ABS-CBN studio, Anthony deliberately bided his time.
"So I arrived on the set very late," Rossel said. "I made excuses, saying that the car I was riding had a flat tire," adding as she cast a side glance at top talent manager Perry Lansigan who happened to be at a nearby table at Trellis Manila having a meeting. "Kuya Perry got mad at me. Sabi niya, 'Si Dingdong (Dantes, one of Perry's talents) nga hindi nali-late, ikaw pa!' I was ashamed but what could I do?"
Admitted Anthony, "I missed her so much when she visited her dad in Malaysia where he was working, so when she came back I proposed to her."
Rossel: "He was rushing our wedding because of our age gap."
Snatched from showbiz, Rossel said that she had no regrets, just like Barbara Perez who, after starring with Jeffrey Hunter in Universal Pictures' No Man Is An Island, politely turned down a Hollywood contract in favor of marriage (to Robert Arevalo).
The couple has two daughters: Azasia Zoey, 10, and Helga Antoinette, 9, who served as Bridesmaid and Flower Girl, respectively, at their parents' 11th-anniversary renewal of vows.
"After a family trip to the US," according to Anthony, "I came back ahead of Rossel and the kids. When she arrived home, I gave her a letter full of love, containing everything I wanted to tell her, and with a ring, I asked her to marry me again."
The proposal was made on May 14, 2017, which happened to be Mother's Day. Part of the letter read:…on this occasion, I am giving you this ring as a gift to you, the best mother in the world. It also signifies my intention to renew our vows next year to celebrate the 11th year of our union…
Like Cris Roque who could sit pretty and lead a life of leisure without lifting a finger (besides Kamiseta Skin Clinic, she manages a café and a hotel in Baguio City, among other businesses), Rossel helps run the family restaurant business (Ka Tunying which has outlets in NAIA 3, SM Megamall, Clark Airport and Nueva Ecija), aside from hands-on managing her Outbox business.
"That's what I like about Rossel," said Cris. "She keeps herself busy while keeping their home in order. Otherwise, if your husband stops you from doing what you love, 'yon ang start ng resentment."
Retired as a field reporter, Anthony now hosts several Kapamilya shows: Umagang Kay Ganda (UKG), Dos Por Dos, Tapatan ni Tunying and Sparring Partners. His day starts at 4 a.m. for the 4:30 call time. Sans traffic, he can make it in a few minutes from their home in Novaliches, Quezon City, to the ABS-CBN Studios.
"Rossel prepares everything I need the night before — what I have to wear, everything. At night, she always reminds me to wash off my make-up. Maasikaso siya."
On Sundays, the family attends service together. Anthony conducts Bible study, Rossel helps in the finance and the kids join the choir.
Asked to describe the state of their union. Anthony smiled.
"Heaven Eleven," he quipped.
Cris on Rossel: She's the perfect woman to carry the Kamiseta brand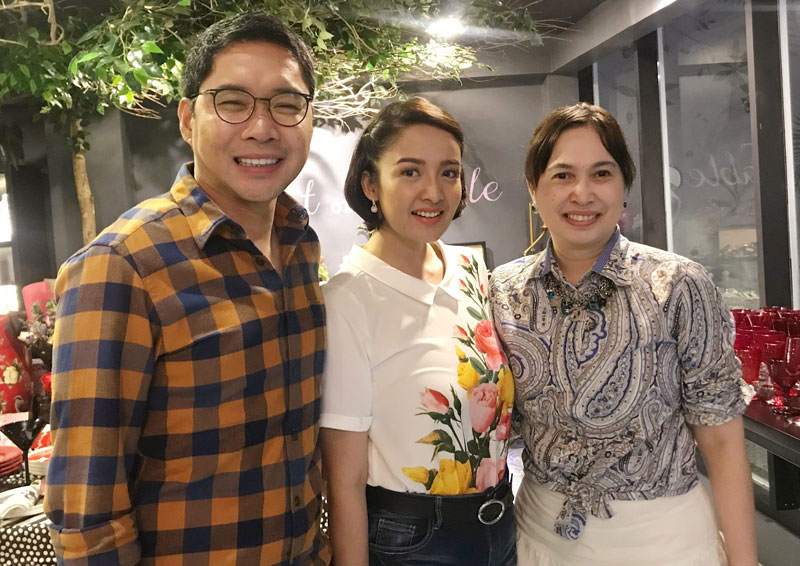 Kamiseta Skin Clinic owner-manager Cris Roque (right) with Anthony and Rossel during the interview.
"I first saw Rossel on my daughter's Instagram," said Cris Roque, owner-manager of Kamiseta Skin Clinic, "and I noticed her beautiful skin and friendly smile, the same qualities that I like in Kamiseta endorsers Maimai (Cojuancgo), Yasmine (Espiritu-Vargas) and Happy (Ongpauco-Tiu). They are the perfect women to carry the brand."
Cris was all the more impressed with Rossel when they met in person. The meeting was facilitated by Cris' friend Pat-P Daza who gave Cris Anthony's number.
"Rossel has beautiful skin but she still needs maintenance and regular treatments," added Cris, "such as the K-Poreless Contouring Laser treatment, which is her favorite. It eliminates pores to achieve flawless skin and at the same time contours and tightens the face and other areas of concern."
Other popular treatments:
• Revlite, a laser treatment that helps treat uneven skin tones, reduces fine lines and wrinkles, and improves pores.
• Ultherapy uses ultrasound waves that tightens and lifts skin.
• Thermage uses radio frequency that smoothens, tightens and contours skin.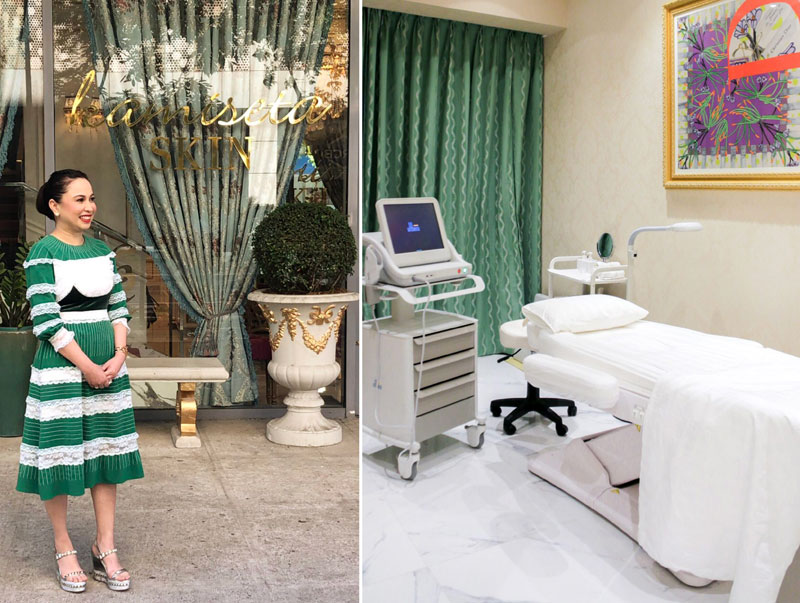 At her Kamiseta Skin Clinic which has two outlets, one at the Ayala the 30th Mall on Meralco Avenue and the other at Bonifacio Global City (BGC).
Kamiseta Skin Clinic has two outlets, one at the Ayala the 30th Mall (along Meralco Avenue) and the other in Bonifacio Global City (BGC).
"We pride ourselves in excellent and top-quality laser treatments done only by Board Certified and highly-trained doctors," assured Cris. "We have top-of-the-line laser machines and a luxurious clinic. Our prices are affordable."
(E-mail reactions at rickylophilstar@gmail.com. For more updates, photos and videos, visit www.philstar.com/funfare or follow me on Instagram @therealrickylo.)