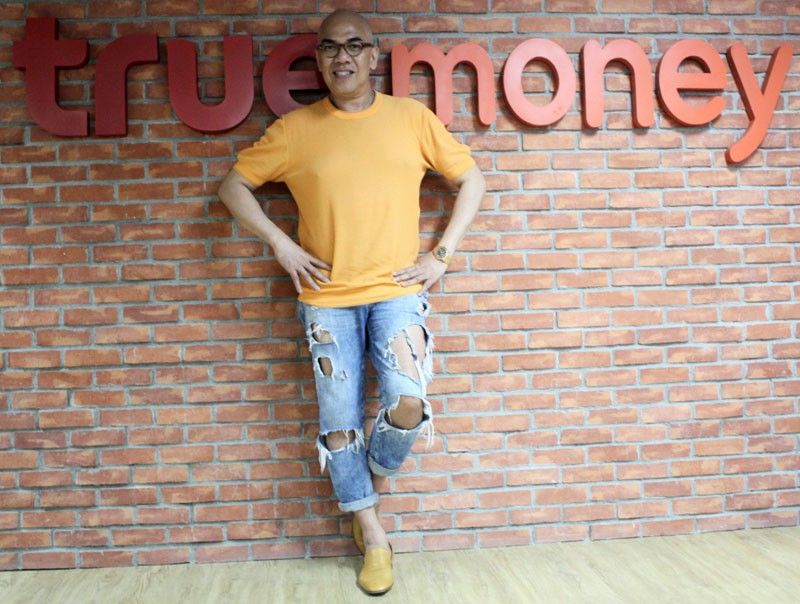 I know how difficult it is to be poor, I was there. I encourage everyone to prepare for his/her future as early as today and start making smart financial decisions so he/she can enjoy the benefits of his/her hard work later in life.
The importance of saving money
I spent the first seven years of my life in a remote barrio called Baruk (Can-Avid, Eastern Samar) where my mother, Nanay Lesing, was first posted as a young, fledgling public school teacher. My Tatay was a small-barrio businessman and a respected capitan del barrio. I was born in my grandmother's humble nipa home in Borongan, Eastern Samar.
Life in the province was much simpler and kinder compared to the frenzied Manila life. My hometown Borongan is a coastal town. It is now a beautiful city. In my childhood, I enjoyed running, frolicking in wild abandon along the bay-bay (seashore). I practiced oratorical pieces in the company of the roaring waves and the gentle sea breeze. In the Borongan of my youth, there was one baker, one dentist, one pharmacist, one mechanic who took care of everyone's business in a town where everyone pretty much knew everybody.
Tatay wanted me to go to Ateneo because it was where Dr. Jose Rizal, our National Hero, studied.
He wanted to give me the best education despite our family's scarce financial resources. However, Tatay passed away while I was in Ateneo. I was forced to quit school. I was a lost boy who needed to find his way around the city maze.
Life became difficult when Tatay died but I ground my teeth, clenched my jaw and fought with bravado for the sake of Nanay. I promised myself to rise above adversities in order to provide for my Nanay and give her the good life she truly deserves. I did multiple odd jobs such as selling encyclopedia, fire extinguishers and shampoo to support myself. I worked in the kitchen, opened restaurant doors and guided tourists to survive.
Nanay during this time, every time she could, would send me money through remittance centers similar to TrueMoney. I would have my letters sent to her via fellow Warays who were going home and we often found them in Luneta, near "the deaf and mute" restaurant. When Nanay retired, she joined me in Manila.
Through hard work and youthful bravado, I established my own public relations company in an apartment in Kamias. I would negotiate contracts with clients through a sari-sari store payphone next door. Little by little, I was able to save money more than the usual during my early years in the city.
These challenging experiences shaped me to who I am today. One of the things I learned from these unforgettable episodes in my life is the importance of saving.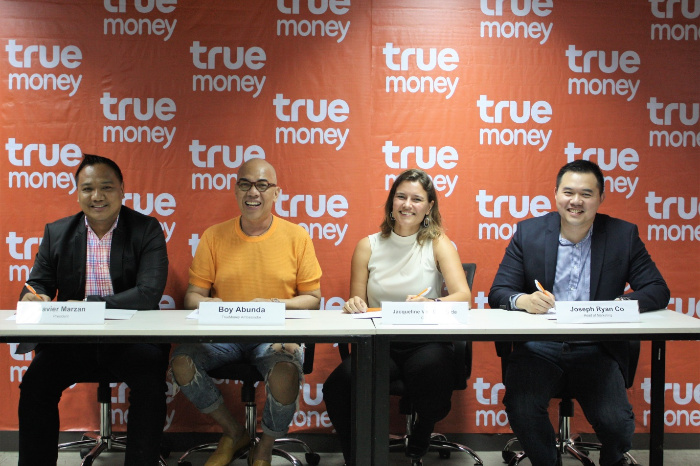 The author (second from left) during his contract signing as brand ambassador with TrueMoney Philippines executives (from left) Xavier Marzan, president; Jacqueline Van Den Ende, CEO; and Joseph Co, head of marketing.
Personally, I enjoy saving money. It has become a habit hard to break! Since my struggling days, I always save a portion of my hard-earned income for both the sunny and the rainy days. It is essential to set aside money for expenses like education, homes, cars, allowances and retirement. Just as I took good care of my physical health, I wanted to be financially robust. I believe in the importance of being worry-free when it comes to money so I could take care of my loved ones, especially my Nanay.
This is why I partnered with TrueMoney, the largest Fintech company in Southeast Asia and a digital finance joint venture of the C.P. Group and Ant Financial. TrueMoney has over 70,000 financial services locations in six countries, including Thailand, Cambodia, Myanmar, Indonesia, Vietnam and the Philippines.
In the country, TrueMoney facilitates convenient and affordable financial services through the nearest convenience store, pharmacy, sari-sari store, bakery, water station and other small businesses in the neighborhood. In fact, it has nearly 20,000 partner stores nationwide which offer services such as International and Domestic Money Padala, Bills Payment and Loading.
In International and Domestic Money Padala, TrueMoney is not only cellphone-to-cellphone remittance. In all TrueMoney Centers across the country, the partner stores use state-of-the-art POS Terminal/App to process transactions, providing security of the customers' hard-earned money until it reaches their loved ones.
With Bill Payment, every customer can enjoy the convenience of making bills payment with over 150 billers nationwide. With TrueMoney, bills payment is safe and easy. Current list of billers includes utilities, telecoms, airlines, cable/internet providers, loan providers, among others.
When it comes to Loading, anyone can load prepaid mobile numbers, gaming credits, prepaid electricity, landlines or cable descriptions. Now, loading is quick and easy. There is no need to worry about managing separate wallets for different telecom providers.
TrueMoney is about caring and inclusivity. I am happy to be part of this worthy endeavor. I believe in the importance of having excellent financial health.
I know how difficult it is to be poor, I was there. I encourage everyone to prepare for his/her future as early as today and start making smart financial decisions so he/she can enjoy the benefits of his/her hard work later in life. TrueMoney's FREE Padala permits customers to send up to P1,000 with a waived service fee, eliminating the worries over remittance costs to any place at any time nationwide.
For more information about TrueMoney's services, please visit http://www.truemoney.com.ph.