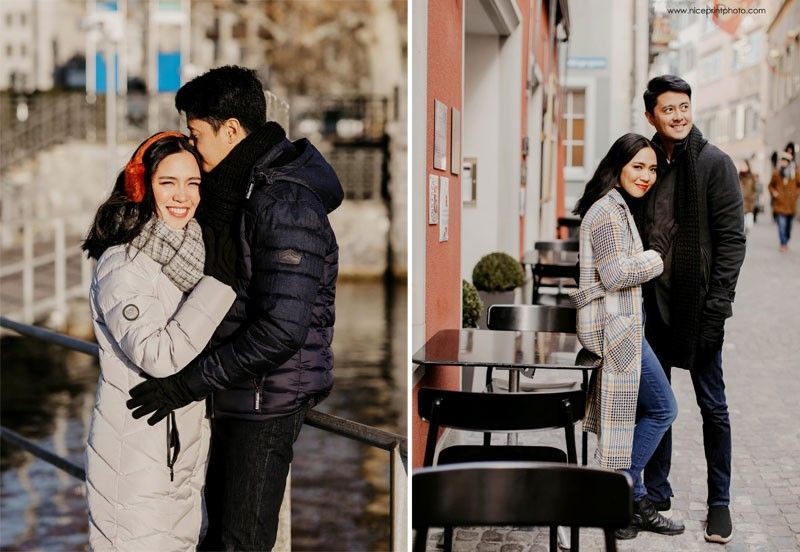 Aicelle Santos and Mark Zambranoin Switzerland during their prenup pictorial.
Photos by Nice Print Photography
A garden wedding for Aicelle & Mark is set
FUNFARE
-
Ricky Lo
(The Philippine Star) - March 27, 2019 - 12:00am
Even before she signed up for a one-year contract with the Miss Saigon international production last year, Aicelle Santos' mind was set on her and boyfriend Mark Zambrano's wedding end of this year. It's going to be a garden wedding.
Before she left for the UK in February last year (just days after she finished her stint as Elsa [Nora Aunor in the movie version] in the musical staging of Himala), Mark surprised her by proposing (on his knees) during a despedida, so Aicelle flew to UK wearing her engagement ring. They met and matched more than two years ago when Mark would join Aicelle on her time as the Traffic Diva of Eat, Bulaga!
"My mind was set on doing the tour for only one year," Aicelle told Funfare the other day, three weeks after she came home from Cologne, Germany, where the tour ended, with other Filipino members of the cast, Gerald Santos who played Thuy and Leo Valdez who reprised his role as The Engineer starting at the show's UK farewell staging in Sunderland. "That was one year of holistic experience for me, life-changing. I never imagined that I would be performing in such a big international production. It was also my first time to live alone…and in a foreign country pa!"
Cast as the bar girl Gigi van Tranh (originated by Isay Alvarez and last performed by Rachelle Ann Go), Aicelle couldn't count how many performances she had done in one year, except to say, "Basta marami," a punishing schedule broken briefly when she suffered a knee injury due to a bothersome thinning cartilage worsened by the rigid training.
"The company was very caring," said Aicelle. "It took good care of me."
As soon as she arrived in UK, Aicelle began rehearsing with the cast.
"Everybody was so nice so I felt right at home. I was a bit conscious of my weight, na hindi naman masyadong grabe, so I was careful with my food intake. But since the role required a lot of physical exertion…dancing and dancing…I felt okay already and I started eating again."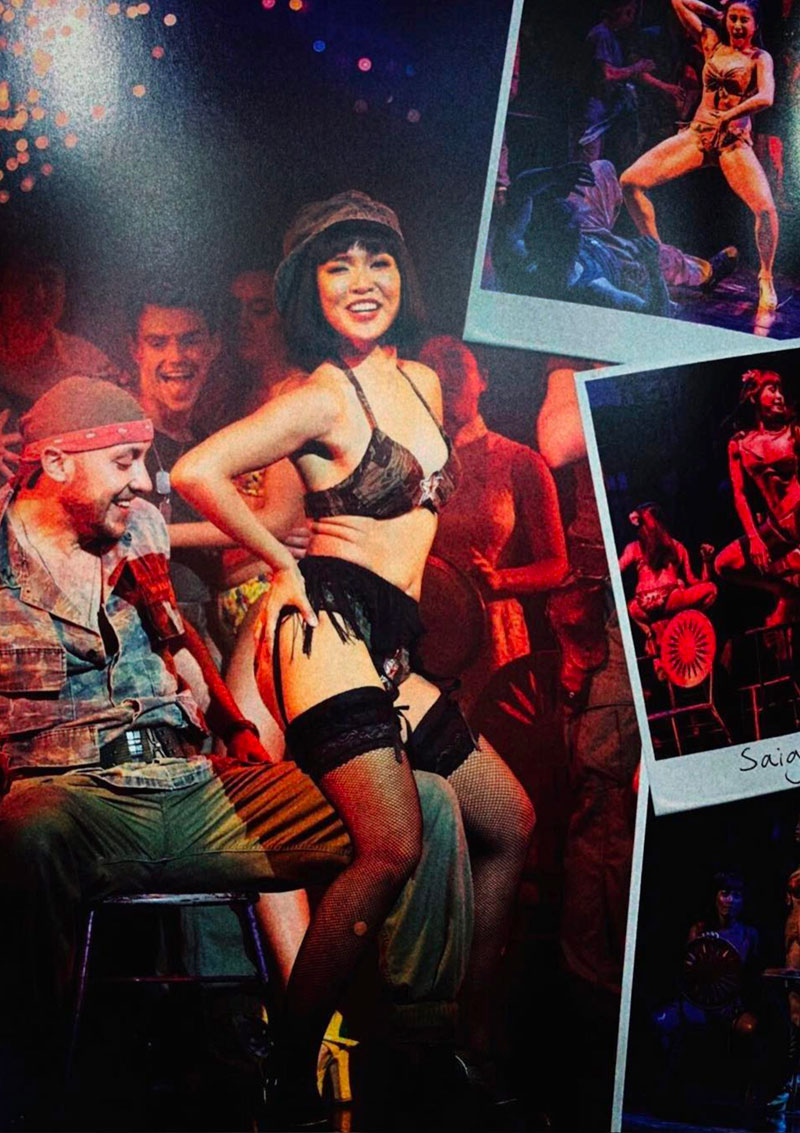 Aicelle Santos as the bar girl Gigi van Tranh in Miss Saigon
How about immerging in the Gigi persona?
"During the first three performances," recalled Aicelle, "I was medyo may nerbiyos pa. But after that, I was kalmado na."
"Aicelle was amazing as Gigi," said Gerald. "She put her own stamp to the role. Her rendition of the song Movie in My Mind was moving and powerful."
The tour covered Leicester, Birmingham, Dublin, Ireland, Cardiff, Wales, Edinburgh, Scotland, Southampton, Manchester, Bristol, Plymouth, Norwich, Bradford, Sunderland, Zurich (Switzerland) and Cologne.
Mark visited Aicelle twice, once in the UK and then in Zurich where they had their prenup pictorial.
How did Aicelle feel when Mark watched the show?
Laughed Aicelle, "He said that he had to drink beer muna bago siya nanood. Hahaha!"
No word yet (from Saigon producer Cameron Mackintosh) if Aicelle would be signed up to a new contract.
Asked if, after their wedding, Mark would allow her to do a Saigon encore, Aicelle said, "We will sit and talk about it. Napag-uusapan naman ang lahat, di ba?"
Hello, young lovers!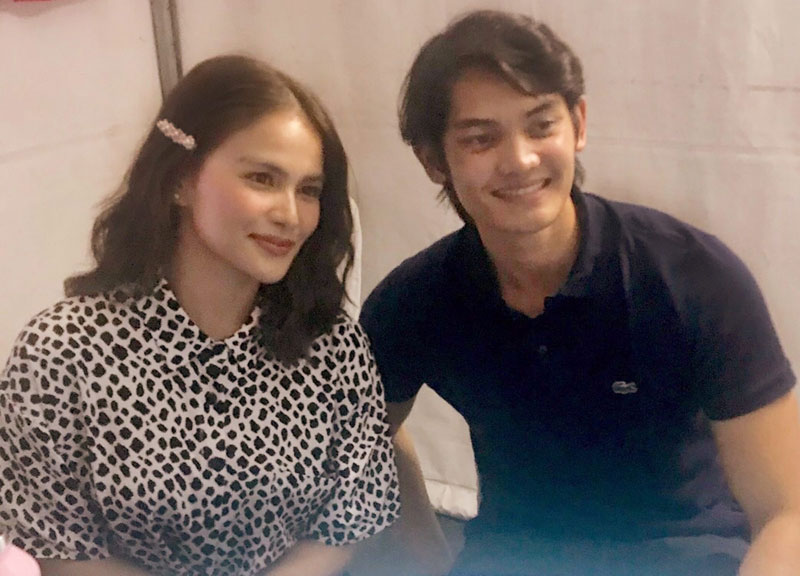 Is Elisse Joson, Mccoy de Leon's ex-girlfriend, now exclusively dating Javier 'Javi' Benitez, son of Rep. Albee Benitez? They hit it off nicely when they met at a recent rally for Party-List Abang Lingkod in Iloilo.
• Could it be true that Mccoy de Leon's ex-girlfriend Elisse Joson is not yet the girlfriend but the "exclusive date" of Javier "Javi" Benitez, the artistahin son of Rep. Albee Benitez? As you must have seen in a Body Talk feature last month in this corner, Javi is a well-rounded guy, a celebrity in his own right, having once co-hosted a TV show with his dad. The Funfare DPA said that Javi and Elisse clicked when they met during a rally for Party-List Abang Lingkod in Iloilo. I won't be surprised if Javi and Elisse will be cast as a loveteam in a movie produced by Rep. Albee.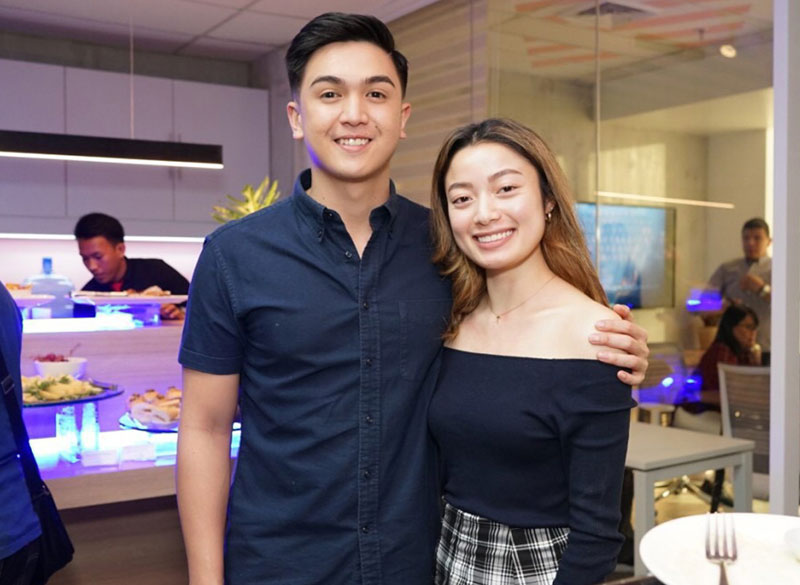 Quezon City Kagawad (running for Councilor in the Third District) with his beautiful girlfriend Isabella Pascua.
• Reacting to Funfare's item about "glamour boys" on the campaign trail the other day, a reader sent an interesting rejoinder that identified Chuckie Antonio's girlfriend as Isabella Pascua, daughter of Music Management International (MMI) Live CEO Rhiza Pascua. An incumbent Kagawad at Quezon City's District 3, Chuckie is running for councilor as an independent.
"Chuckie and Isabella are a perfect match," said the reader (close to both the Antonios and the Pascuas). "They are both intelligent. Chuckie graduated with an Entrepreneurial Management degree from the University of Asia & The Pacific and (had) further education abroad (Singapore, etc.), while Isabella is graduating magna cum laude from the London International School of Business in May."
Chuckie is 26 and Isabella is 19.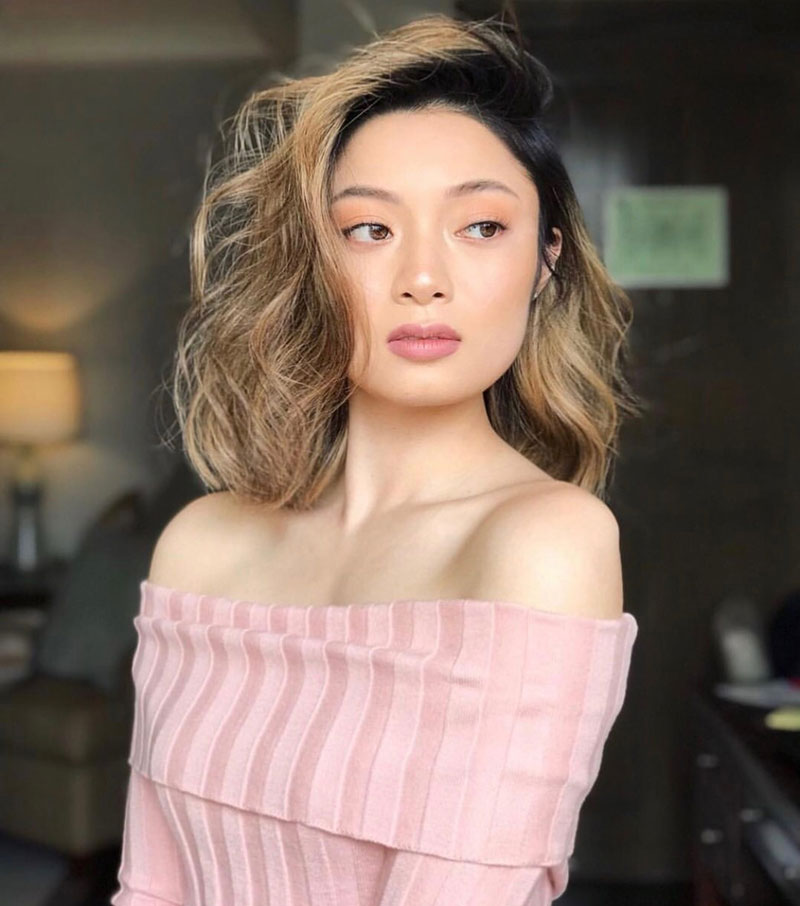 Isabella Pascua, daughter of MMI Live International head Rhiza Pascua.
"Chuckie started liking Isabella two years ago but they began dating only in December last year when their families spent the holidays in London," added the Funfare informer. "The two families are close. Every holiday season, either they spend time together or travel together."
Now you know why, when asked by the movie press which actress his ideal girl looks like, Chuckie said, "Kim Chiu."
There's a certain resemblance between Isabella and Kim, isn't there?
* * *
(E-mail reactions at rickylophilstar@gmail.com. For more updates, photos and videos, visit www.philstar.com/funfare or follow me on Instagram @therealrickylo.)