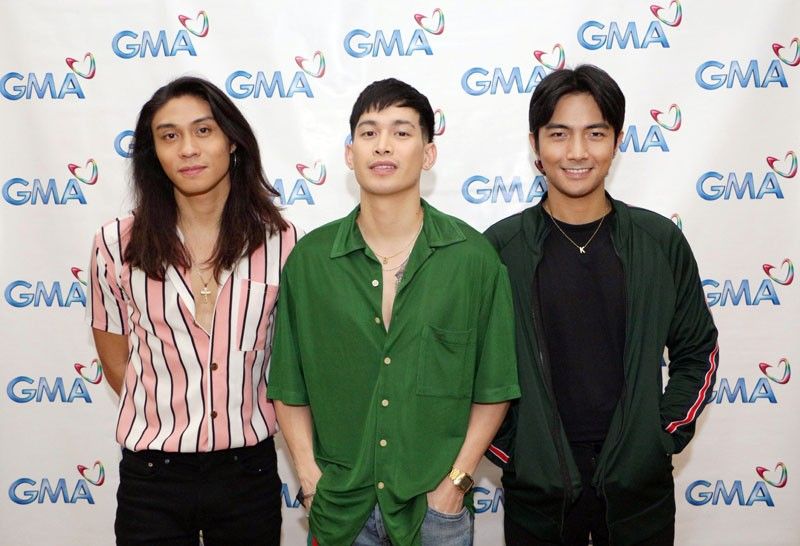 JBK will mark its fifth year with a major concert titled Just Be Kind on March 29 at the Music Museum.
Revenge of the pogi rockers
Gil Villa
(The Philippine Star) - March 26, 2019 - 12:00am
MANILA, Philippines — Some critics may have initially found both JBK and Sponge Cola too good-looking to earn industry respect. But their unquestionable musical talents and cool attitude about it apparently paved the way to debunk the mockery.
Thus, they are celebrating their triumphs with separate concerts to embrace believers and party people this month's final Friday and payday.
"People just needed to coin something and that's alright. At least, we were called pogi rock, not pangit rock," mused Sponge Cola frontman Yael Yuzon as he recalled the tag given his band during its initial surge a decade and a half ago.
It wasn't really flattering being dubbed a pogi rock band as it was a derogatory way of assessing a band's worth and talent. Yet Sponge Cola is perhaps the most successful among that pool on the strength of its numerous hits and eventual acceptance by hard-to-please audiences.
Yael added, "Nakakatawa lang din kasi pinaghihirapan namin gumawa ng album tapos ganun lang itatawag sa amin."
For the band's avid fans, all roads go to the Power Mac Spotlight Circuit in Makati come March 29 for Sponge Cola's 7 p.m. show Sea Of Lights. The band is promoting its latest album of the same name (under Universal Records) and will hand out limited edition physical copies of the album.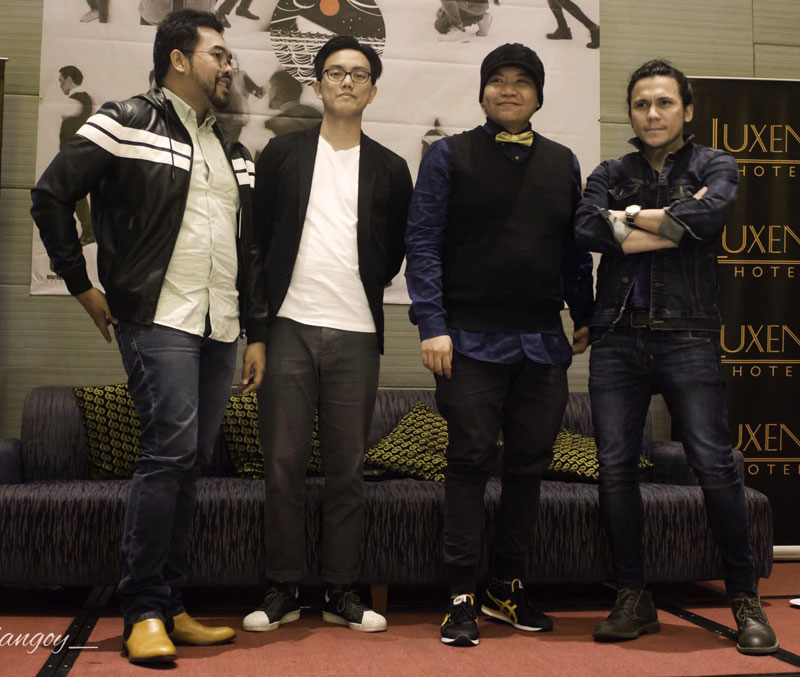 Also that same night, Sponge Cola will hold the intimate show, Sea Of Lights, at the Power Mac Spotlight Circuit in Makati.
The concert, under Paolo Valenciano's direction, will likewise feature greatest hits — a telling reminder of how far the group has gone from its baptism of fire years. Special guests include Gloc-9, Leanne and Naara and Karylle.
"We just want to create a show for our hardcore fans. It's really like a party for and with people who'd been with us for so long and we're excited," imparted the singer-songwriter who vocally interpreted staples like Bitiw, Di Na Mababawi, Puso, Jeepney and Tuliro.
For JBK, GMA Artist Center's millennial trio of Joshua Bulot, Bryan del Rosario and Kim Ordoño, their first major concert on the same day at the Music Museum is similarly a big statement of sorts that they're not just pretty boys gathered to sing. They're a tight group that has been around for half a decade and strongly competed in the X-Factor UK in 2017. So strong it made Nicole Scherzinger walked out upon realizing they'd been booted out.
"It took us four auditions before we even met Simon Cowell and then we reached the hardest part of the audition," said Joshua, the troika's resident high-pitched, long-hair dude.
JBK will celebrate its five-year run with a concert titled Just Be Kind, produced by Winstruck Events Production. Guests are Julie Anne San Jose, Kakai Bautista, Bradley Holmes and the cast of Rak of Aegis.
Kim noted, "We are currently doing vocal lessons and dance rehearsals in preparation for the transition of every song."
"You'll be hearing songs na never namin kinanta like Queen classics," hinted Bryan.
It's no exaggeration that kindness is in the group's DNA. The concert proceeds will be donated to Mabuhay Desert Foundation, YesPinoy Foundation and HERO Foundation, Inc.