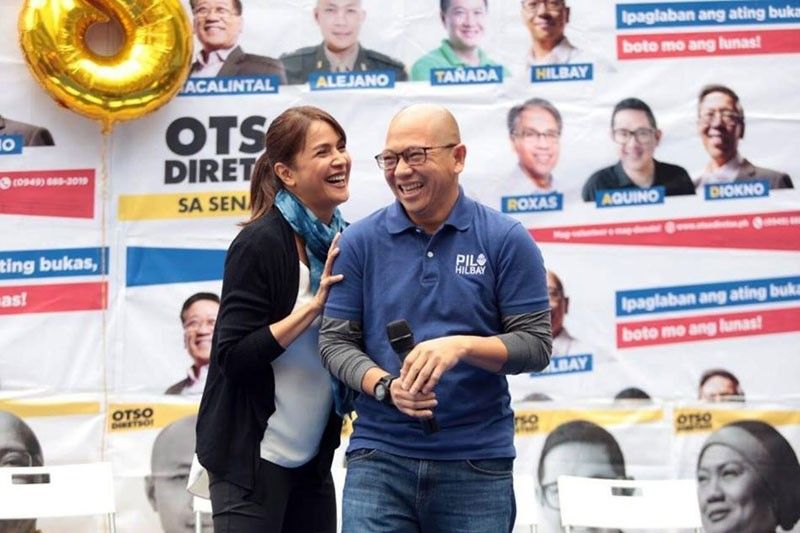 Agot Isidro is visible on the campaign trail not as a candidate but as an endorser for her senatoriable boyfriend Florin 'Pilo' Hilbay during a sortie in Hong Kong.
Lovers & glamour boys on the campaign trail
FUNFARE
-
Ricky Lo
(The Philippine Star) - March 25, 2019 - 12:00am
Because she's getting to be very visible on the campaign trail, many people think that Agot Isidro is running in May's midterm elections. You can't really blame them because last year when the Liberal Party was preparing its senatorial line-up, the name of Agot (and a few other showbiz stars) kept coming up due no doubt to her reputation as an outspoken critic of the current administration.
"The Senate is not for me," Agot humbly admitted. "I do voice out my opinion about the government but that's as far as I go into politics. I have no knowledge about lawmaking which is an important qualification for anybody running for the Senate. We should put lawyers there.
"Dito na lang ako sa pag-arte," added Agot who graduated magna cum laude with a degree in Fashion Buying & Merchandising from Fashion Institute of Technology in New York, a Master's Degree in Communication from Ateneo and is an Interior Design undergraduate at UP. "Acting is what I know best. I still have a lot to learn about politics."
What people maybe didn't know is that Agot is actively campaigning for Otso Diretso senatorial candidate Florin "Pilo" Hilbay, a 1999 bar topnotcher who served as Solicitor General (2014-2016) under Pres. Benigno "Noynoy" Aquino, acting as the country's agent in the international case Philippines vs. China which nullified all historical claims of China in the West Philippine Sea.
It's a labor of love for Agot who has been going steady with Pilo for two years now. They met and matched at the right time and at the right place. Agot's marriage (to Manu Sandejas) was annulled while Pilo was single. It wasn't love at first sight, clarified Agot who, at 53, is eight years Pilo's senior.
"It was more of admiration," explained Agot who first crossed paths with Pilo during meetings of progressive-minded people (media guys, celebrities, politicians, et al). "Our group started big and then it became smaller and smaller, and that's when Pilo and I got closer and closer. Matalino siya, masarap kausap. Our conversation is largely intellectual. He can talk about a lot of things, not just about law, so he's not boring. I was impressed by his diverse interests. He's a self-made man."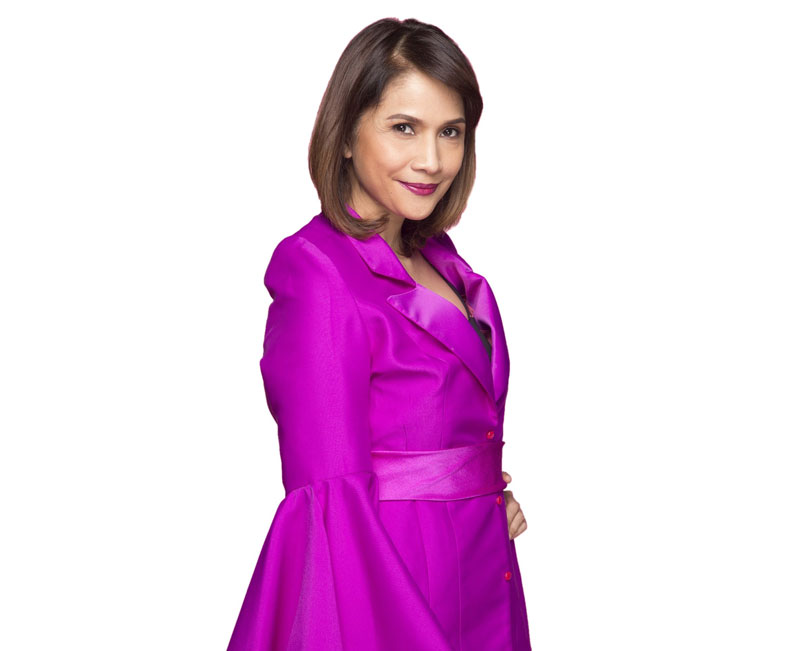 Pilo was born in Tondo, Manila, on March 19, 1974, to Rodrigo Hilbay, a messenger and high school graduate, and Lydia Hilbay, a former housemaid and elementary graduate. Pilo finished elementary education at the Holy Child Catholic School in Tondo and secondary education at UST where he also earned an AB Economics degree (1995) before taking up Law at UP (1999, where he now teaches) and M.A. in Law at Yale Law School.
And more: A Fullbright Visiting Scholar at Boston College in 2001 and holder of fellowships at the Max Planck Institute for Comparative Public Law and International Law in Heidelberg, Germany, and at the Asian Law Institute for Comparative Public Law in the National University of Singapore and Silliman University.
"Matalino talaga," repeated Agot. "He could have taken another path pero gusto niya talaga social work. He never asked me to campaign for him; I'm doing it on my own volition. He's a Tondo Boy through and through, that's why he launched his candidacy in Tondo."
That's where Agot made her first public appearance with Pilo, followed by the campaign of the Otso Diretso team, in Hong Kong on March 10. (Otso Diretso is a coalition of different parties: Magdalo, Aksyon Demokratiko and Liberal.)
Said Pilo's senatoriable partymate (lawyer) Romy Macalintal (who contributed the sweethearts' photo on this page), "The photo speaks louder than words on why Pilo is so inspired in campaigning to win the hearts of the voters and looks forward to winning more 'hearts' when the election is over. With this photo, I was tempted to write the following lines which made Pilo laugh his heart out…Kilig to the bone ang binatang Tondo sa piling ni Agot Isidro, kaya naman pangarap na Senado tiyak matatamo ni Kaibigang Pilo.' Cute sila, di ba?"
"At my age," said Agot, "physical attraction is the least of my concerns. Gusto ko 'yung may matututunan ako. Since we come from different fields, we have a lot to talk about. From him, I learn a lot about politics. From me, he learns about showbiz. In fact, his vocabulary now includes showbiz gay speak."
No, they aren't living together…yet.
"We have no plans…besides, hindi pinaplano 'yan. We hang out, marespeto ang relationship namin. Masaya kami where we are now."
* * *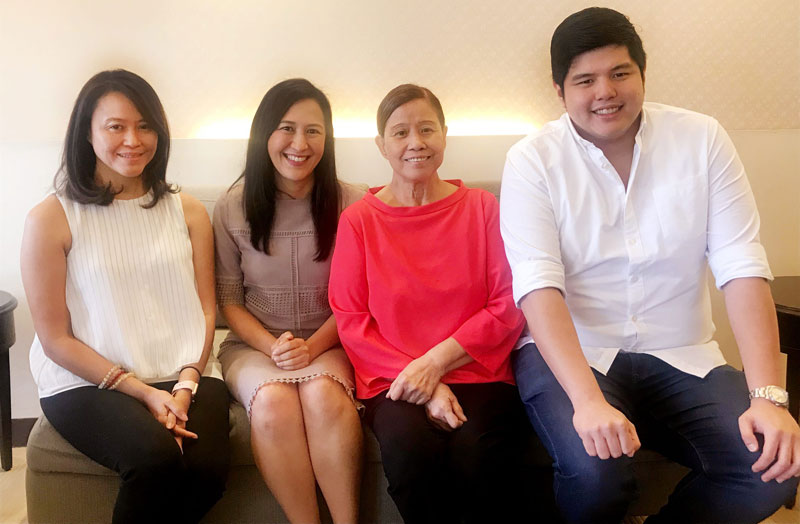 Running for councilor in the second district of Quezon City, Mikey Belmonte and his aunt, QC Vice Mayor Joy Belmonte (running for mayor), during a meeting with Regal Matriarch Lily Monteverde and daughter Roselle Monteverde.
Meanwhile, two glamour boys are turning heads and making especially women voters swoon on the Quezon City campaign trail with their artistahin looks — Fernando Miguel "Mikey" Belmonte and Albert Alvin "Chuckie" Lopez Antonio who are both running for councilor, the former in Q.C.'s second district (with the team of his aunt, Vice Mayor Joy Belmonte who is running for mayor with Councilor Gian Sotto as runningmate) and the latter in the third district.
There are more to them than mere good looks. An Entrepreneurial Management graduate from the University of Asia & the Pacific (where Gian, his classmate, also graduated with the same degree), civic leader Mikey is a first-timer in politics but not in public service. He heads the Galing ng Bayan Foundation which was named by the Q.C. government as one of its outstanding volunteer organizations for 2018.
"I'm very thankful for the recognition," said Mikey who personally received the award during the flag ceremony at the City Hall. "It is unexpected and an honor."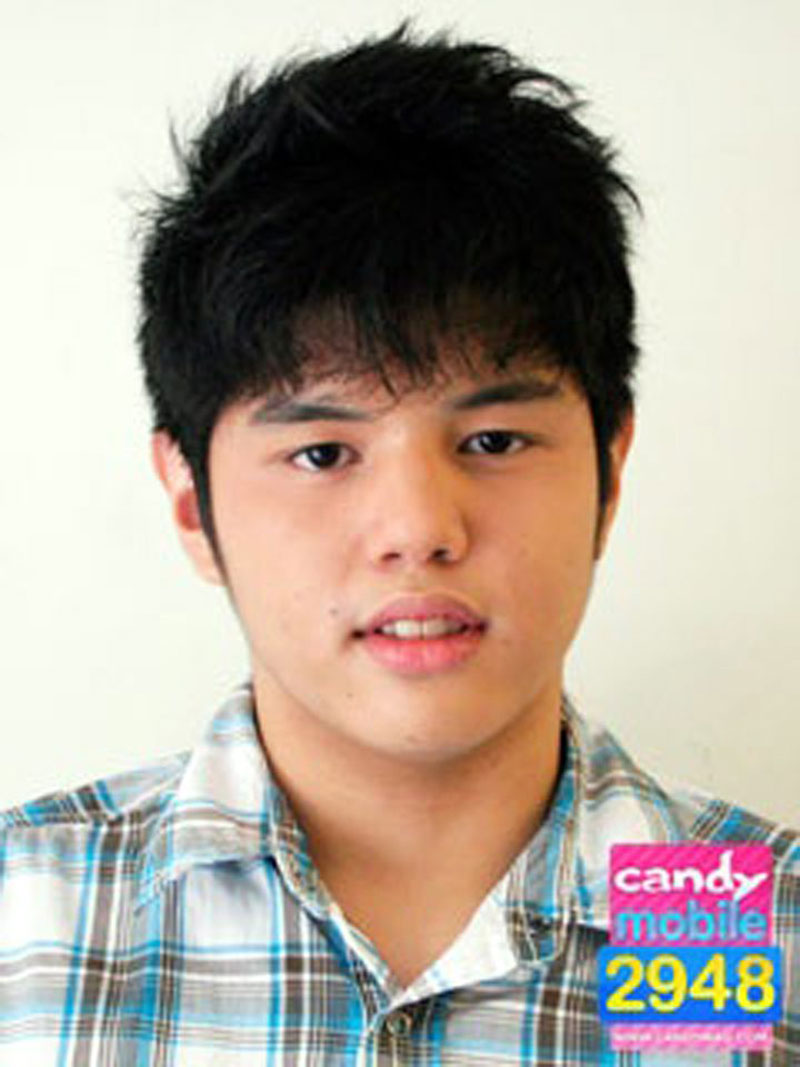 Roselle Monteverde. Above: In a 2015 Candy magazine feature with cuties that included Enrique Gil, James Reid and Diego Loyzaga.
The Galing ng Bayan Foundation, Inc. is a non-stock/non-profit foundation that aims to build an entrepreneurial nation composed of economically empowered and socially-conscious residents through financial freedom to maximize and utilize the expertise, excellence and resiliency of people-in-communities.
Now on his third (last) term as Kagawad (the youngest to be elected at age 18) in Barangay Ugong Norte, Chuckie is also an Entrepreneurial Management graduate from the University of Asia & the Pacific and Master of Science in Management holder from Singapore Management University.
"I spent my formative years in Ateneo," said Chuckie who, in his early teens, tried modeling as member of the Circle of 10. "I keep fit by playing basketball, volleyball, and badminton."
Like Mikey, Chuckie's heart is in public service, involved in house building, feeding programs, livelihood programs, tech-based initiatives and community Job Fair programs.
During a close encounter with the movie press at the Trellis Manila restaurant owned by Deo Endrinal, Chuckie was asked which actress resembled his ideal girl. He smiled, "Kim Chiu."
Is there a Kim Chiu lookalike in his life?
Next question, please!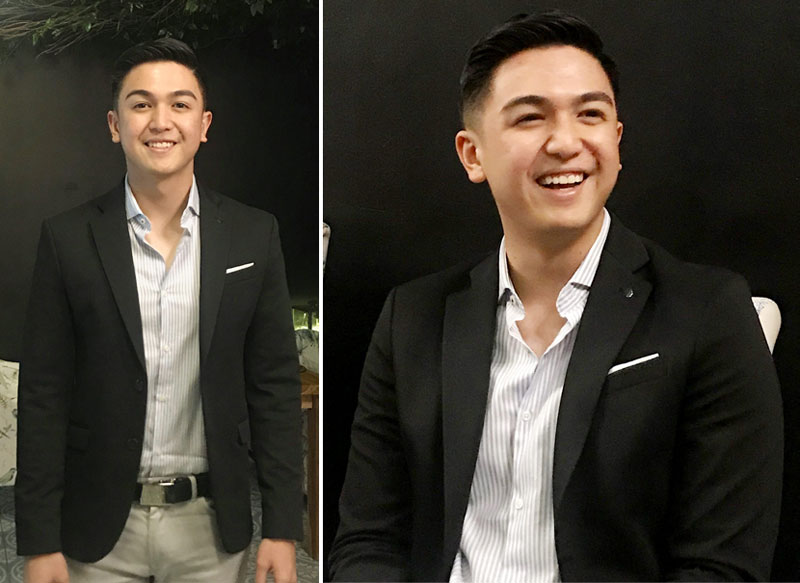 Chuckie Antonio during a close encounter with the movie press at the Trellis Manila restaurant owned by Deo Endrinal
* * *
(E-mail reactions at rickylophilstar@gmail.com. For more updates, photos and videos, visit www.philstar.com/funfare or follow me on Instagram @therealrickylo.)