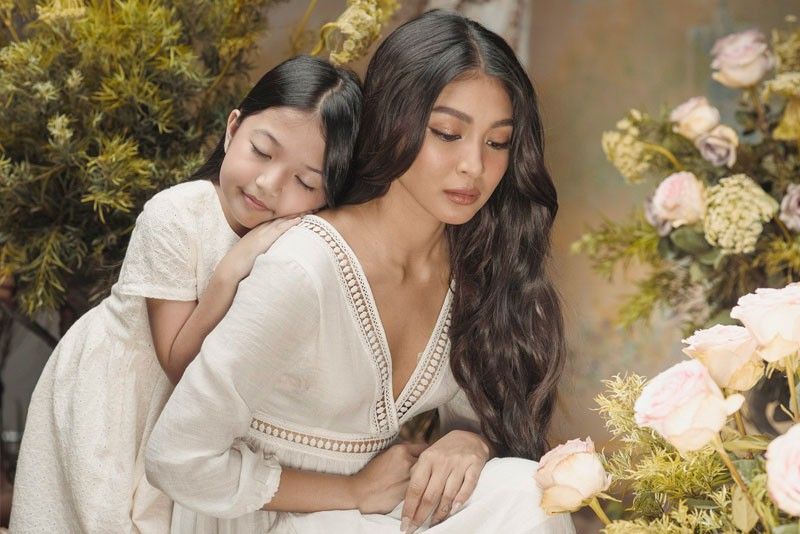 Nadine Lustre with Elia Ilano in Ulan: The best actress of her generation.
Film review: Ulan
MANILA, Philippines — When the Big Bang Theory meets Philippine Folklore meets Magic Realism, the result is Ulan, a movie of exquisite beauty that haunts you long after you have left the theater.
Megged by Irene Villamor of Sid and Aya, Not A Love Story (2018), who also wrote the script, the project is said to have been in development for more than a decade (just like 2016's Saving Sally), and it shows in the details. Non-linear, more visceral than verbal, and with characters fully fleshed out, it first caresses your eyes, then engages your brain, after which it penetrates your heart with such impact that you are often left breathless.
But first, the plot summary and dramatis personae: Nadine Lustre is Maya, a simple provincial lass, who was orphaned early and raised by her grandmother. After she passes on, she moves in with her uncle and aunt (William Martinez and Angeli Bayani). She works in a publishing house that churns out steamy paperback fiction, while carrying a torch for Andrew (AJ Muchlach) for three years. Reuniting with him, she is devastated when she finds out that he has, in the meantime, gotten married and has a child. On the rebound, she falls in love with Mark (Marco Gumabao), an uppity young urban professional she meets at a wedding for which her best friend Topi (Josef Elizalde) supplied the gowns. At first, she thinks she has found Prince Charming, until she finds out that he has been carrying an intermittent affair with an office mate, Princess (Kylie Versoza). After a very public tantrum, he ends the relationship. It was at this low point of her life when she meets Peter (Carlo Aquino), a volunteer in an NGO that teaches literacy to poor children. As they feel that they are slowly falling for each other, he makes a shocking reveal that provides the segue to the movie's surprise ending.
Interspersed with the A-Plot are flashbacks showing Maya as a child, played by talented newbie Elia Ilano. Raised singly by a stern but sympathetic grandmother (Perla Bautista), she finds solace in her solitude through flights of fancy. She asks grandma why it is raining even while the sun is shining; she is told that it was because two tikbalangs, half-horse half-human creatures of local myth, were getting married. It was heaven's way of showing its disapproval since tikbalangs "have no right to fall in love." Wandering into the woods one rainy day, she runs into a tikbalang couple in the act of getting married, and they tell her that no amount of rain the heavens may cause to fall upon them can stop them from loving each other. And when she is bullied by her classmates for suggesting to their science teacher that offering up eggs can stop the rains (as her grandmother is wont to do), she visualizes them as huge eggs, cracking under the pressure of her anger.
As the title suggests, different kinds of rain pervade and permeate the crucial scenes of the movie: Gentle rain, hard rain, even a powerful storm. Rain is the main symbol here: Rains signal disapproval; rain brings illness; rain can destroy. Yet it can also erase past hurts, bring new life, and as the film ends, it purifies the soul.
And in this film, Villamor pours out a work of great radiance and artistry. Incapable of exact categorization, it appeals to the viewer in several levels all at once, and tantalizingly peels away its various layers that ultimately results in your mind being blown by an understanding that there are more things on earth than those immediately apparent. It also makes you comprehend how ostensibly disparate matters are mystically connected in the universe. Dusts are but miniature comets; we are all made of the same stardust from the one big star that exploded at the start of creation, Maya philosophically yet wistfully intones in one scene. At that moment, we suddenly realize she could be right.
I once said of Lustre in my Philippine STAR review of Never Not Love You (2018) that "(w)ith such economy of gestures and facial expressions, she manages to convey an entire treasure trove of emotions, often several strata at a time, that she fills the screen with solid blasts of feelings" and that "(b)arring a professional disaster of epic proportions, Nadine Lustre is the Next Great Actress." I am relieved to find out that I was not mistaken. Ulan has showcased the undeniable fact that Lustre is, by far, the best actress of her generation. One would be hard-pressed to name any other actress who could have portrayed the role of Maya with such deep conviction that it can arouse such a profound emotional investment in the audience. Support from a gifted cast that played their parts very well has resulted in a film where almost all the pieces fit, to give us movie magic so rare in local movies lately. In addition, the fact that she agreed to star in a movie that may not appeal to as wide an audience as those of her contemporaries in the business, shows that Ms. Lustre is conscious of leaving a legacy of significant cinematic content more than box-office success. In other words, Lustre is concerned more with greatness than with gross.
Verily, Ulan has happily ended the recent drought in good Filipino movies. It is hoped that the old aphorism that "when it rains, it pours" would find fulfillment after this movie.