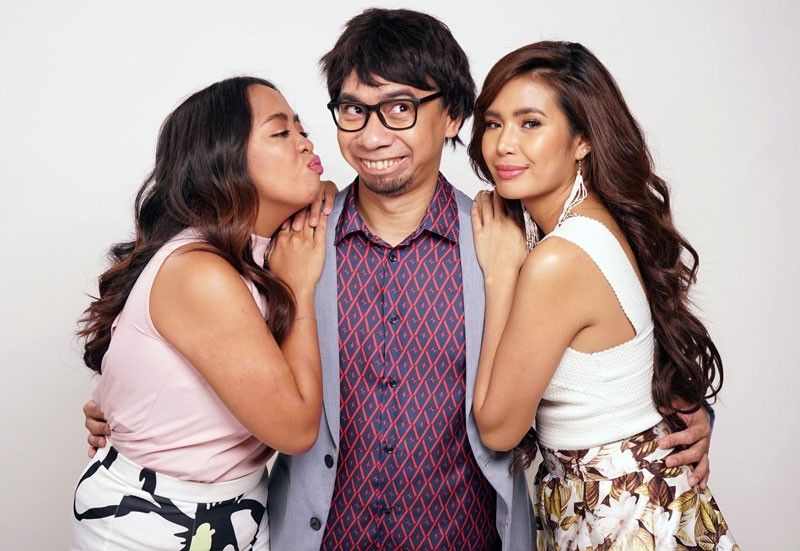 As the playdate of Papa Pogi draws near, the lead vocalist of Rocksteddy (with leading ladies Myrtle Sarrosa and Donna Cariaga) retraces his journey from being a working student to being bida in a project that makes him at once nervous and excited.
Teddy Corpuz exploits pogi side in first starrer
FUNFARE
-
Ricky Lo
(The Philippine Star) - March 14, 2019 - 12:00am
Six days before the release (on Wednesday, March 20) of Papa Pogi, his first starrer produced by Regal Entertainment, Inc., Teddy Corpuz is understandably on pins and needles.
"I guess that's how everybody feels," Teddy, the soloist of Rocksteddy and judge (with Jugs Jugueta of the Itchyworms) of the Miss Q & A segment of It's Showtime. "You know, kung tatangkilikin at kikita ba 'yung pelikula namin sa takilya?"
He added, "I was at once nervous and excited when the project was offered to me…nervous because it's my first time to be acting again and excited because sobrang nakakatawa ang script and I wondered how I could make the movie just as interesting."
Teddy said he easily related to Romeo, his character, who is a magnet (lapitin) to women.
"I must admit that I wasn't attractive to women, not until our band became popular and I started appearing in Showtime," said Teddy. "Like Romeo, I could fall for any woman maganda man o 'di kagandahan', as long as she's loving, caring and kalog (playful), and if I can see that she's good-natured."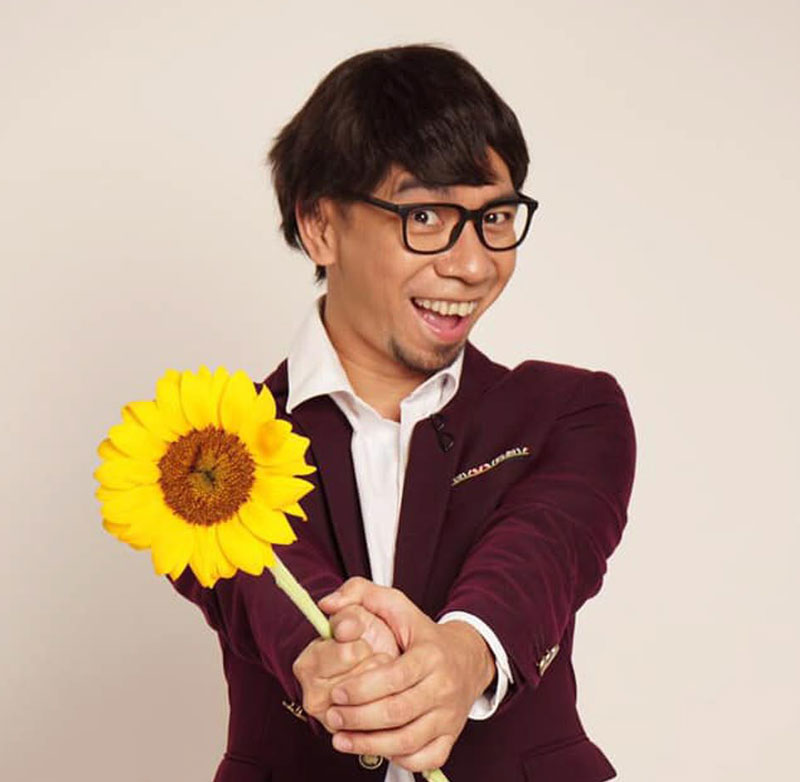 Asked how different is his comedic style from those of Empoy Marquez and company, Teddy said, "I think it's in the way I improvise most of the comedy in the movie. That's what I love about our director, Alex Calleja, who gave me the freedom to improvise and change our script para sa ikagaganda ng movie. Direk Alex also has a brilliant and crazy comedic timing and sketches na sobrang laugh trip when we executed it."
Does Teddy agree that comedians (Dolphy, Vic Sotto and Joey Marquez who is in the cast of Papa Pogi) are great lovers?
"Yes, I agree kasi steady lang kaming mga comedian. Easy to be with, not complicated, happy to be with, walang masyadong drama…comedy-comedy lang, hehehe!"
It's true: Teddy won his wife Jasmin's heart by using his sense of humor.
"I think so, hehehe! In the beginning, feeling ko dahil sa good looks ko kaya ko siya napasagot. But now, I'm sure my being funny and my music helped a lot. I used to sing to her my song Magpakailanman when we were just GF/BF."
Being a judge in Showtime has opened Teddy's eyes to the plight of the LGBTQ community.
"Now I understand their struggles and pains, battles, and advocacies. We judge them based on their performance and not on their gender. We don't discriminate against them. Hopefully, the show could help create more awareness sa buong mundo to fully accept them and build a bridge to a more loving, more accepting, more gracious and more understanding generation."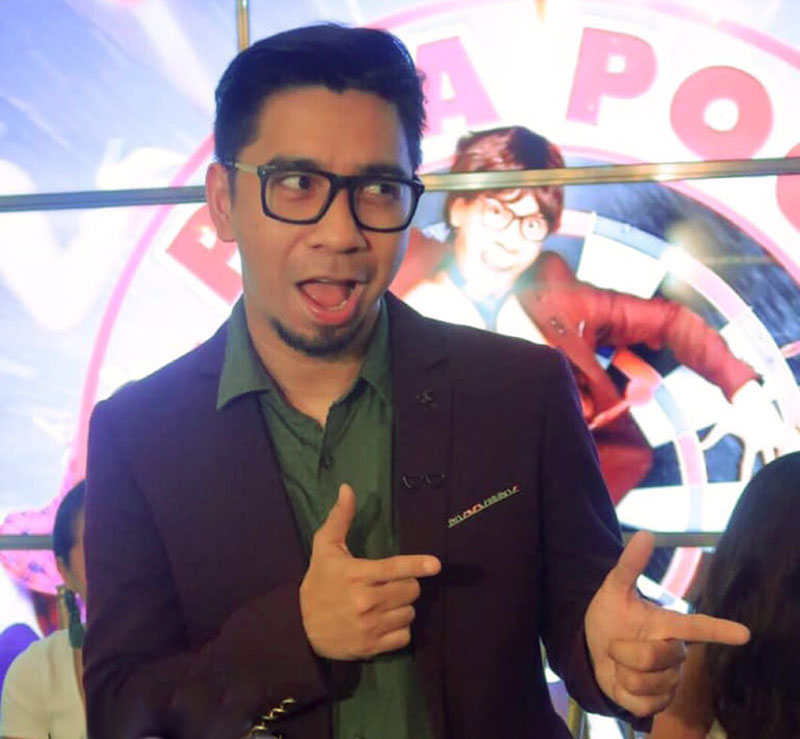 It has been a long and winding road for Teddy from being a working student to being a bida in a movie.
"I was in third year high school when I joined a band. I was a working student at AMACC (Project 8) taking up Computer Science. Medyo bulakbol ako so it took me six years to finish a three-and-a-half-year course."
Because he lost his scholarship, Teddy had to earn his keep by working at Powerhouse.
"I really love books and literature that's why I applied at Powerbooks. On the side, I did poetry reading at Sanctum in Intramuros. I was their first SLAM champion. My love for the spoken word led me to Idol ko si Kap (hosted by former Sen. Bong Revilla on GMA). Then, I was cast as Richard Gutierrez's sidekick in Sugo."
Around that time, Teddy was forming Rocksteddy (originally called Rocksteady but had to be changed because it happened to be the name of another band).
"Then, I decided to quit showbiz to concentrate on the band. Nung established na ang band, I already had a family so I decided to go back to showbiz. Thanks to my manager, Tita June Rufino, who got me a few cameo roles (Bulong starring Vhong Navarro, Wedding Tayo Wedding Hindi, The Breakup Playlist and others. Then came Papa Pogi)."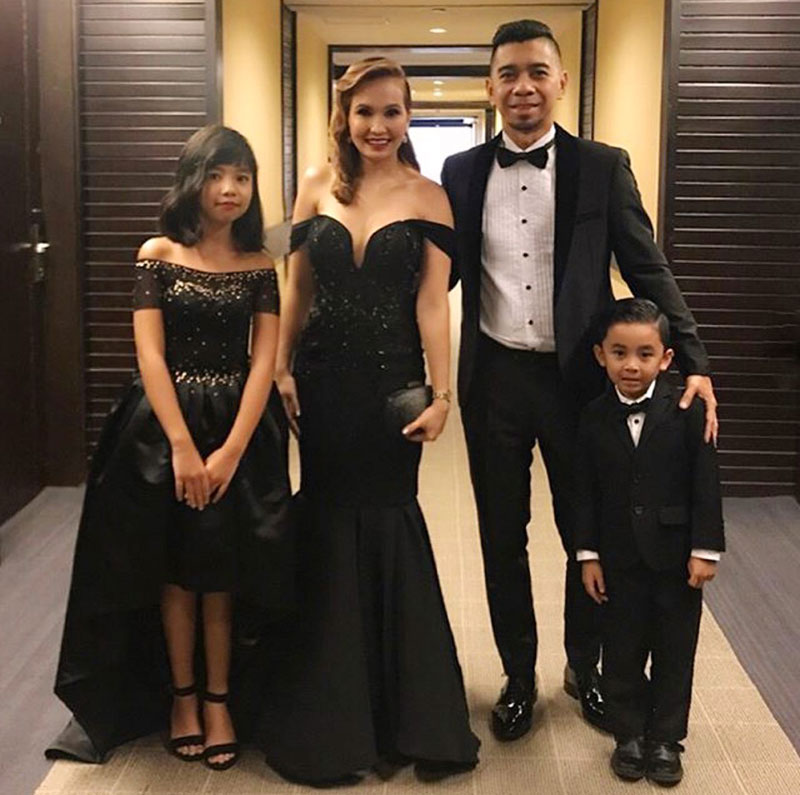 With his wife Jasmin Mangahas Goyo-Cruz and their children Angelica Phoebe and Theodore John: He won her heart with his sense of humor
I told Teddy what Will Smith (who started as a rapper/rocker) told me in an interview that he has a responsibility to the public (especially the young) to impart good values so he avoided cursing (using bad language) in his music. Vis-a-vis the recent JK Labajo incident (where JK flashed a dirty finger and shouted "PI" to somebody in the audience who yelled "I love you, Darren!," referring to Darren Espanto against whom he had clashed on "sexuality" issue), what's Teddy's opinion?
"Nakapag mura din po ako from time to time even sa stage, but that doesn't mean I can't impart good values or I'm a bad person. We're just human and sometimes we commit mistakes, carried away by emotion – you know, nabibigla, at nadadala ng emosyon. Francis M. has a song na may mura (Ayoko sa Dilim) but it doesn't mean he was a bad person. Same with JK Labajo.
"That incident probably just got the best of him. I don't know what made him explode but it doesn't mean he's a bad influence or a bad person na agad. I guess, we artists have a lot to sort out where our character is concerned. He's still young and kahit ako na medyo matanda na sa rock scene, 14 years and counting, I still have a lot to learn and to improve. Right now, I just wanna make music and share it with everyone. Kung magkamali man ako in the future I hope people will find the grace and the understanding to forgive me. Tao lang, just like everybody else."
And his advice to JK (and other rockers)?
"And to myself?" quipped Teddy. "Never be afraid to be true or even to make mistakes. And take heed of other people's advice, listen to good people's advice. Surround yourself with family and friends who can guide you to be the better version of yourself."
Sen. JV is a proud dad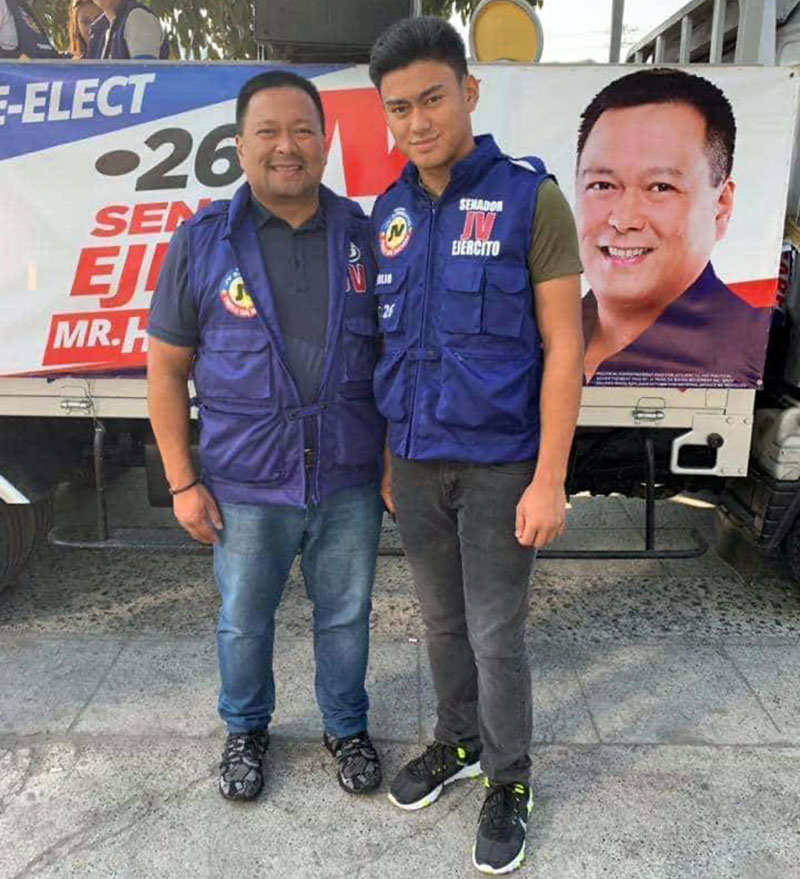 Reelectionist Sen. JV Ejercito recently tweeted how proud he is of his eldest son, Jose Emilio, who joined one of his campaign sorties in Quezon. 'Emilio is campaigning with daddy today,' tweeted JV. 'Guapo ba?' Netizens noted that Emilio (tall, dark and handsome) is a deadringer for Richard Gomez. He's a potential heartthrob.
Winner of 5th leg of Tamiya Asia Challenge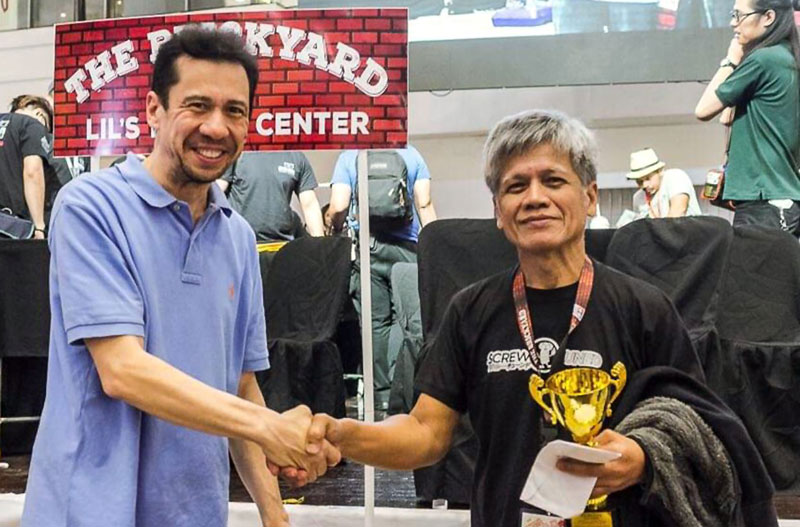 Ferdie Kahn (left), owner of The Brickyard and organizer of the upcoming Tamiya 4WD Asia Challenge and Virgilio Asis, Tamiya fifth leg qualifying round champion
At the fifth leg of the Tamiya Asia Challenge held at Glorietta 2 Activity Center in Makati City recently, Virgilio Asis was declared the winner.
Ferdie Kahn, owner of The Brickyard, home of Tamiya in the Philippines, said that Leg 6 of the challenge will take place in the same venue March 16 to 17. The finals of the Tamiya 4WD Asia Challenge will be on June 20 to 23.
Eruell Asis, son of Virgilio who also plays Tamiya, recalls how he came to like the products. "I started playing Tamiya when I was looking for a hobby that would really give me the push to be the best in the Philippines and represent our country in the world competitions. I was a Gundam PlayModel hobbyist before and the go-to store for guys like me is Lils Hobby Center."
His father Virgilio added: "I'm really happy and proud because I won the hardest Brickyard Cup so far. Representing the country, racing against other representatives, is a once-in-a-lifetime opportunity. So, I will do my best and be the world champion in the next years to come."
(E-mail reactions at rickylophilstar@gmail.com. For more updates, photos and videos, visit www.philstar.com/funfare or follow me on Instagram @therealrickylo.)