Will Bianca Umali dare to bare?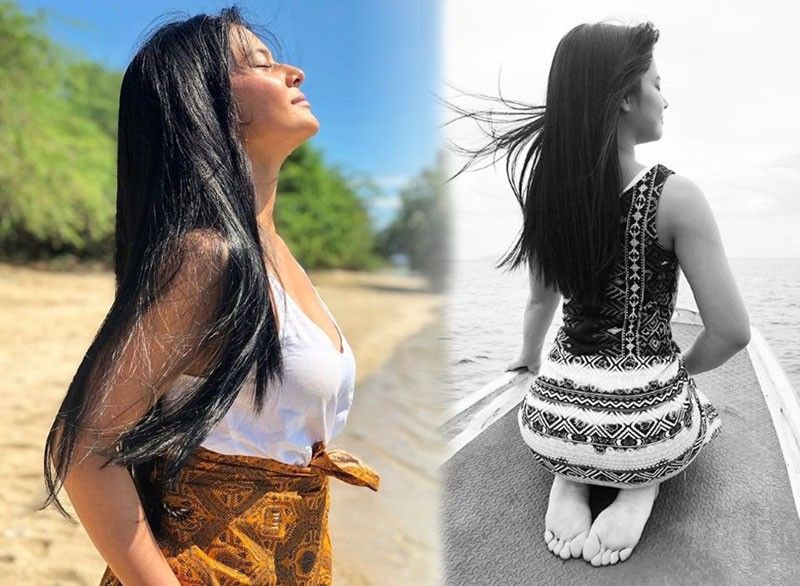 Curtain-raisers: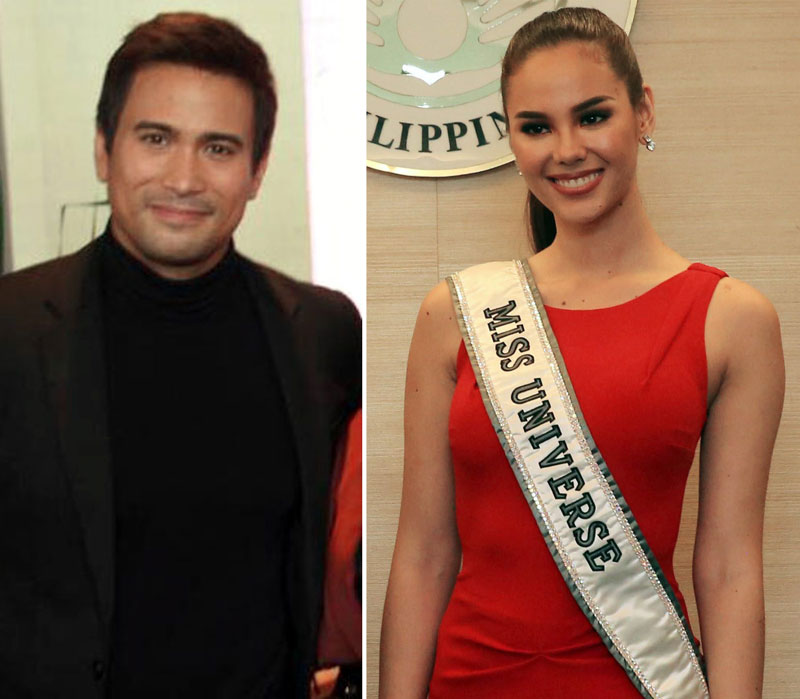 • Could it be true that Sam Milby (photo) has started sending "feelers" to Miss Universe Catriona Gray (photo) after she confirmed breaking up with Clint Bondad, her boyfriend of almost seven years? Using a newly-coined showbiz phrase, the Funfare DPA asked, "Who is using-in-a-sentence who between them?"
• From Funfare's California DPA, this report (names of the actors hidden in "codes"): "When Mt. Apo and Mt. Sinai were vacationing in L.A. a few months ago, they painted the city red as they threw caution to the wind and enjoyed in wild abandon at a gay bar. They didn't reckon with the fact that there were kababayan watching them with glee from the sidelines."
• Another Funfare DPA reported that a pretty young actress suddenly went abroad recently as a protest against her mom whom she suspected of mishandling her earnings. "I think they have sorted things out when she came back," added the DPA.
* * *
If and when Bianca Umali decides to, well, dare to bare, she will surely give her contemporaries headed in that direction a run for their two-pieces. Bianca has been posting on her IG photos of her in bikinis and those "teasers" have driven the public guessing --- is she shedding her sweet/wholesome image for a seductive/daring one?
Maybe Kapuso diehards will get a hint when Bianca's new TV series Sahaya premieres on March 18 in which she plays the titular role as Sahaya, a Badjao torn between Ahmad, a fellow Badjao (played by Miguel Tanfelix), and city boy Jordan (Migo Adecer).
To prepare for the series, Bianca said that she took free diving lessons, without the gear.
"We also underwent dance lessons and I had to learn the Badjao dialect. I also did a lot of research and immersion on the Badjao culture."
Asked if she's ready for sexy roles since she has been posting her sexy photos on social media, Bianca said, "I would say that I am ready for more mature roles but I don't want to be judged on what I post on social media. Posting sexy photos is not actually what I do. 'Yung nasasabi nilang 'sexy' I don't really post it intentionally para magpa-sexy. I am ready for mature roles but I don't want to be stereotyped based on the few sexy photos I posted."
Rumored to have broken up (due to a "third party"), Bianca and Miguel talked about how they prevent "negative factors" from affecting their feelings for each other?
Bianca: I don't really mind them. I just work hard and focus on improving my craft. But I still I appreciate them because they talk about me and they think about me.
Miguel: You should know what to believe and what to doubt. There are some people who will help and support you but at the same time, dapat alam mo rin kung sino 'yung mga taong hindi makakatulong sa'yo. As long as we know the truth, that's all that matters.
Do they believe that a lasting relationship is rooted in deep friendship?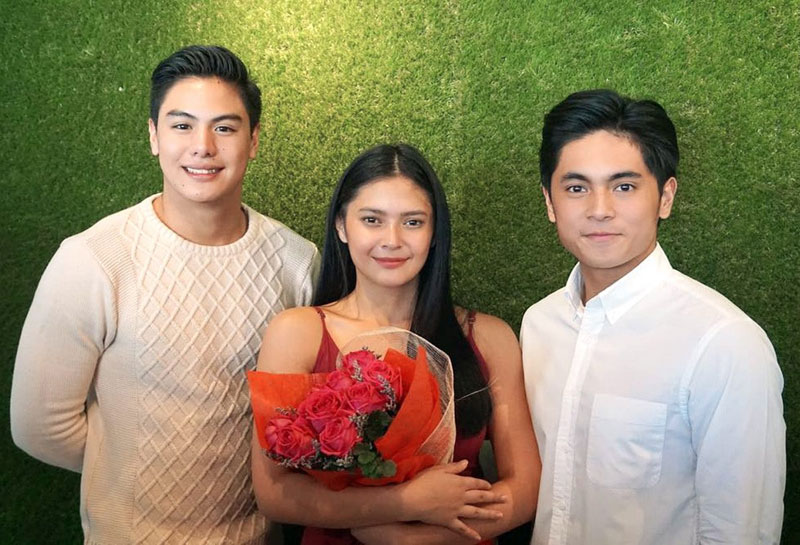 …with Migo Adecer (left) and Miguel Tanfelix as Bianca's leading men.
Miguel: Yes. Ganoon naman talaga kasi 'yung friends, di ba? You look out for each other, you care for each other and you love each other. For me, the foundation of any relationship is based on the friendship you have with the person. Friendship is developed and nourished through the years and it can also be tested at the same time. But in the end, what you've been through as friends will only establish a strong bond between you and your friend.
Bianca: Yes. It doesn't necessarily mean being in a "romantic relationship." Miguel and I have a relationship, but we can say na it's actually one of the greatest relationships people have, not romantically, but to the point na we get misinterpreted as, you know, being romantically together like inaalagaan namin 'yung isa't isa or how sweet we are. We've reached a point na hindi ma-describe or mabigyan ng name 'yung klase ng relationship namin.
Meanwhile, contrary to reports, Migo said that he's happy with the direction of his career?
"After StarStruck, I became part of Encantadia, My Love From the Star, The One That Got Away, Ika-5 Utos and now, Sahaya. For me, each teleserye is one level up and the roles I get are more challenging."
How does he keep up with his contemporaries and shine in a field of talented and good-looking hopefuls?
"I realized it's easier to just be true to myself," said Migo (who spent a good part of his growing-up years in Australia). "I want people to see my ugly side and also my good side. That is what I'm doing for my career and I guess, I get and keep my fans through my personality. What you see is what you get."
His contemporaries like Ruru Madrid and Jak Roberto are fond of showing their bare bodies to attract attention. Can Migo compete with them in this department? Is he willing to do the same thing?
"I think we all have our own ways of expressing ourselves and that's how they do it," explained Migo. "I respect them but I'd rather show my funny side through my social media posts. These posts show my natural self."
Moreover, Migo doesn't believe that one must be in a loveteam to make it.
"Yes," he agreed, "loveteam works for some artists. If there's actually a chemistry between two personalities that looks good on screen, that's great. But I don't think an actor's success is only measured by the popularity of their loveteam. I believe if an artist is hardworking, passionate and professional then he/she will flourish in his/her career."
(E-mail reactions at [email protected] For more updates, photos and videos, visit www.philstar.com/funfare or follow me on Instagram @therealrickylo.)