Probinsyano helping Lito Lapid
February 22, 2019 | 12:00am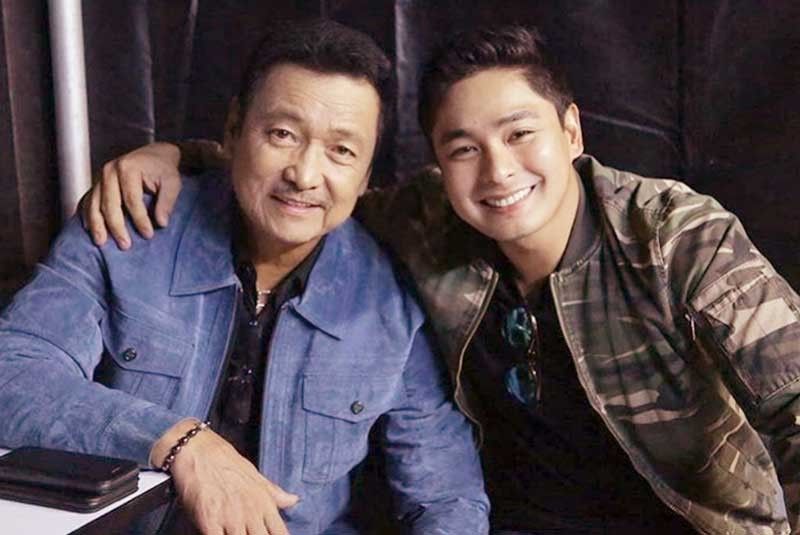 Remember the classic scene of the indestructible Pinoy screen hero perpetuated by FPJ? His well-loved screen alter ego must be shown floating up to heaven when he was killed in a movie, otherwise fans in Mindanao would be so enraged that they would shoot the screen.
Former Sen. Lito Lapid's character Pinuno in FPJ's Ang Probinsyano was killed in that fashion last week prior to the campaign for the mid-term elections in May in which he's seeking a seat in the Senate where he served for three terms (12 years). Pinuno was riddled with bulllets by about a dozen men and he wiped them all out, until Jhong Hilario's character finished him off with an armalite. Still, Pinuno didn't die at once, not until his ladylove (played by Angel Aquino) arrived for their last embrace, and then Pinuno was revived in a flashback showing him and Angel in a passionate love scene.
Winner, isn't it?
As it does with other members (Edu Manzano, Roderick Paulate, Mark Lapid, Rommel Padilla and, soon, Jhong) of the cast who have to be killed since they are also running, the unchallenged Coco Martin-topbilled Kapamilya action series has been boosting the stocks of the Probinsyano candidates.
"When I go around the palengke area," said Lito who is among the Top 10 in senatorial surveys, "the people keep on shouting, 'Si Cardo, si Cardo!' looking for Coco (as the cop Cardo). Then, they asked, 'Bakit namatay ka sa Probinsyano?' The show is helping me a lot."
Asked if he has asked for Coco's support, Lito said, "We didn't talk about it. I didn't ask him. Nakakahiya naman kasi ang daming pulitikong humihingi ng tulong sa kanya. Coco is helpful and generous. By including me in Probinsyano, he helped revive my showbiz career. Marami kaming laos na artista na nabigyan ni Coco ng second chance. I was inactive for the 12 years that I was in the Senate. I was happy that my fans were still around, mga lolo at lola na ring katulad ko."
Lito revealed that his long-time dream is to help revive action films with a project like Expendables, the Hollywood movie that stars Sylvester Stallone, Jason Statham, Dolph Lundgren, Terry Crews, Jet Li, Randy Couture and Mickey Rourke, and put a new spin to their careers. Lito's plan would include inactive action stars like Phillip Salvador, Ronnie Ricketts (back with Exit Point now showing nationwide), Robin Padilla (doing mostly comedies and TV series), Cesar Montano, Jeric Raval, Raymart Santiago and many others, including fellow former Senators Bong Revilla and Jinggoy Estrada (also running in the elections) to whom Lito explained the project when they were in the Senate.
"We shouldn't ask for talent fees, otherwise baka hindi ma-afford ng producer," said Lito (who has an unreleased movie titled Lumang Bakal, inspired by the Liam Neeson starrer Taken). "Then, we should donate the earnings to the MOWELFUND or Actors Guild. Each of us could shoot for three days, and in three weeks matatapos na ang shoot."
Impossible dream? Well, nothing is impossible if these actors unite for the sake of the industry's survival.
* * *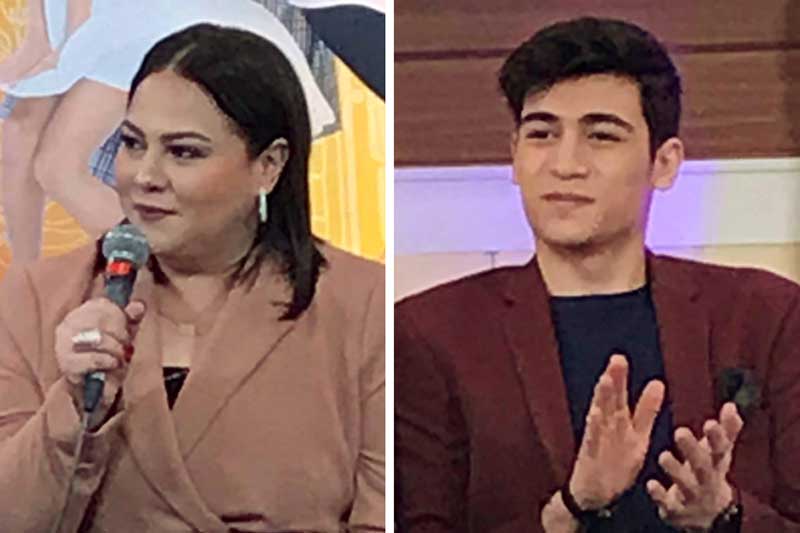 Karla Estrada and (right) Marco Gallo at the presscon for their movie Familia Blondina, showing nationwide starting on Wednesday, Feb. 27.
Mother knows best.
Denying that there's trouble between her son Daniel Padilla and Kathryn Bernardo, Karla Estrada said that what has been coming out on social media is "fake news," meaning everything is hunky-dory between the young lovers and they haven't "unfriended" each other.
Karla trashed the rumor during the presscon for Familia Blondina, directed by Jerry Lopez Sineneng for Arctic Sky (released by Cinescreen), in which she plays the widow of an American who returns to the Philippines with their three blonde kids (in contrast to real-life Karla who has four children by four different men).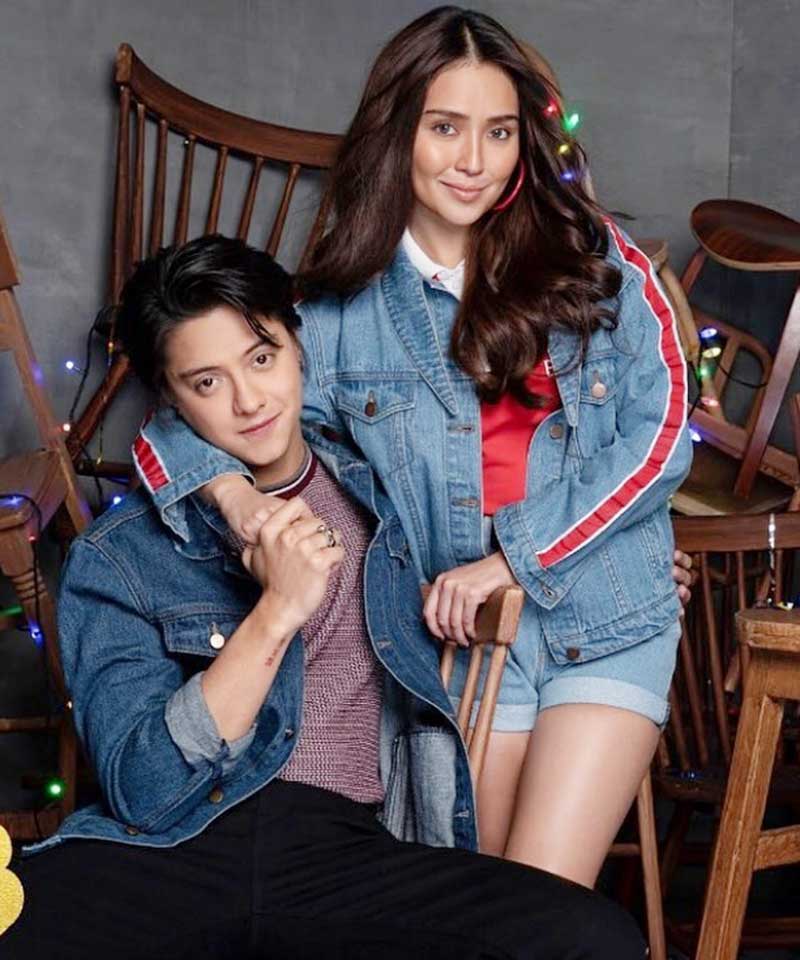 Karla denied the 'fake news' that her son Daniel Padilla and Kathryn Bernardo have 'unfriended' each other.
"At 44," confessed Karla (who has been in showbiz for 30 years), "apat na beses akong nagkamali sa pag-ibig. I'm not saying that I'm an expert in love, but my heart is open to love again. When it comes to the personal lives of my children, I don't meddle, all I do is give them advice. Hindi ko ipinipilit ang gusto ko, para din masanay sila. I want them to get used to being hurt, masawi at masaktan so that the pain will make them stronger."
In fact, after the presscon, Karla confirmed to Funfare in a phone call that Kathryn and Daniel were vacationing in Amanpulo. She confirmed that Daniel is spending a month-long holiday with family and friends, before he and Kathryn start working on a follow-up movie to The Hows Of Us which grossed more than P600M worldwide and edged out Vice Ganda's P500M-plus starrer Gandarrapiddo as 2017's Highest-Grossing Movie.
Incidentally, at the same presscon, comebacking Marco Gallo, one of Karla's co-stars, admitted that he and Juliana (Rep. Lucy Torres and Ormoc City Mayor Richard Gomez's unica hija) did go steady for a few months and kept it a secret, never mind if Juliana had denied it. He added that up to now, they still have communication. Juliana's parents were mum when asked for comment.
Oliver Tolentino at New York Fashion Week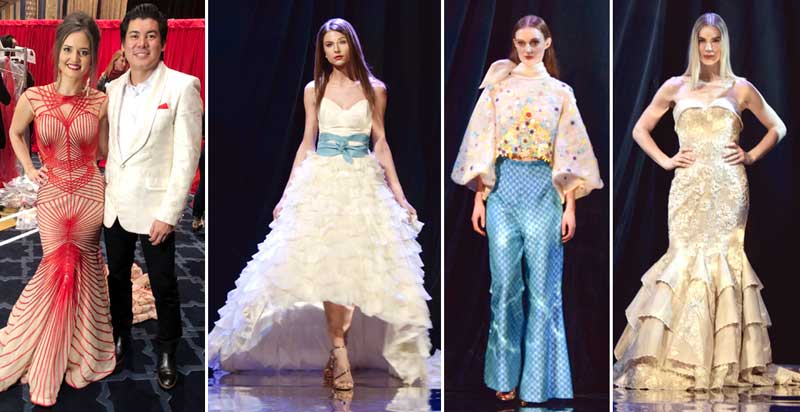 Oliver Tolentino with Danica McKellar and other models wearing his creations. Photos by Troi Santos
Hollywood-based Filipino designer Oliver Tolentino participated in two shows as part of New York Fashion Week, including having a gown worn by a Hollywood actress and presenting a piña collection to a packed venue.
Last Thursday for the first event, Oliver participated in the kick-off of NYFW at the American Heart Association's Red Dress Collection gala where celebrities were paired with a designer to walk the runway in only red gowns. Macy's sponsors the annual charity event, which raises funds for the prevention of heart disease in women.
This year, Oliver was tapped to dress actress Danica McKellar, regularly featured in Hallmark movies but best known for her role as Winnie Cooper in the '80s hit show The Wonder Years. Funfare readers may remember reading here last year that Oliver was paired with Lea Salonga for the same event.
According to Oliver, "Danica came to our Beverly Hills boutique and tried on many feminine traditional red gowns. We also asked her to try on what we call the red 'lomi' gown. It's elegant but a little edgy so I didn't know if it would be her style, but I was pleased she loved how couture it is and wanted to wear something different from her usual style."
The Red Dress Collection, held at the Manhattan Center, included a dozen celebrity models from all fields. Padma Lakshmi hosted and walked along with actresses Susan Lucci, Bo Derek, Sherri Shepherd and Ashleigh Murray (Riverdale). The Bella Twins, Brooke Burke (whom Oliver has dressed in the past for a TV appearance), and Rosanna Arquette also strutted on the runway. Singer Eve walked and then performed to close out the night. Danica's gown was a hit.
Oliver's second show presented a piña collection on NYFW's Sustainable Fashion Day, consisting mostly of piña fabric with some pieces mixed with abaca and Manila hemp. Before the show, Oliver was asked to speak about the fabrics in front of a packed house at Ideal Glass Studios in SoHo, the venue where Alexander Wang and Hermes have presented.
Oliver is currently in Manila working in his Makati boutique until Feb. 28.
* * *
Standing ovation for Leo and Saigon co-stars in Germany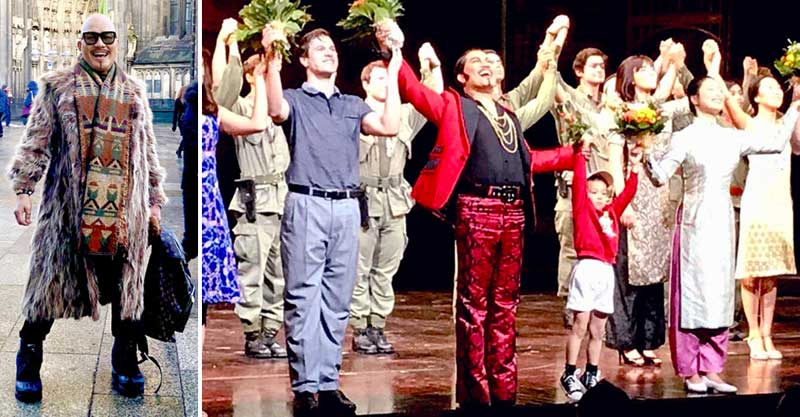 Leo Valdez is all wrapped up in wintry Cologne, Germany, where the audience has been giving the Miss Saigon cast standing ovation night after night. 'It's the warmest and wildest reception I've ever experienced so far in this international tour,' Leo told The STAR. 'It's still winter here although I hope spring will be here soon.' The tour will end on March 3 and Leo is flying home for an R&R. 'I really miss home,' he added. 'There's no place like home.'
(E-mail reactions at [email protected]. For more updates, photos and videos, visit www.philstar.com/funfare or follow me on Instagram @therealrickylo.)