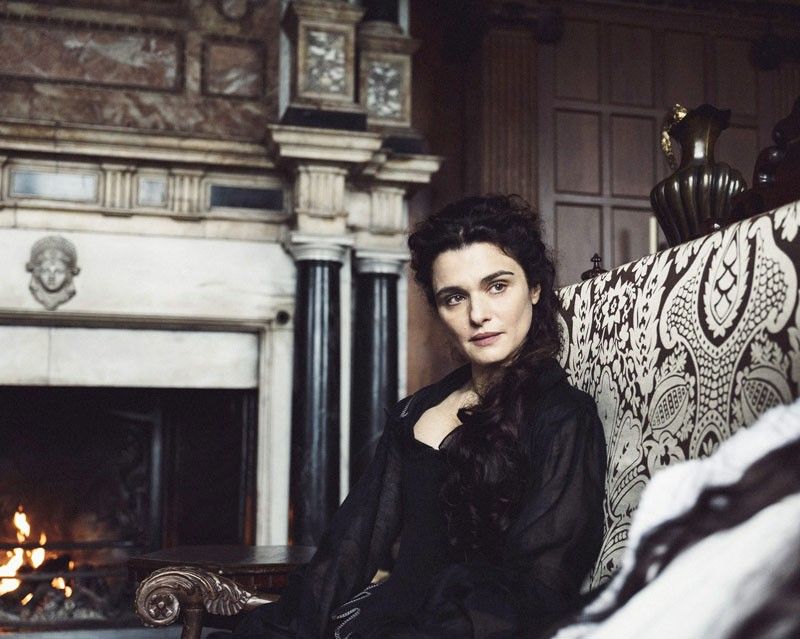 Rachel Weisz is Lady Sarah
Film review: The Favourite
MANILA, Philippines — Carrying 10 nominations for the upcoming Oscars (sharing with Roma the distinction of having the most nominations this year), Yorgos Lanthimos' The Favourite opens at select Ayala Cinemas tomorrow, Feb. 20, and it's your chance to see the onscreen pomp, ceremony, black humor and irreparable behavior that made it such a hit when the Academy voted. And it's also our opportunity to watch a trifecta of actresses pull out all the stops, attacking their roles with so much gusto — this is the kind of acting vehicle others would literally kill for.
Olivia Colman as Queen Anne, Rachel Weisz as Lady Sarah and Emma Stone as Abigail are in an historical period drama that has as much to do with affairs of the heart, as it does affairs of the state. And in this era of #MeToo, this is the film that says women can be as cunning, conniving, ambitious and mean-spirited as the men. Set in the early 18th century, this is a period piece that shoots all the others out of the water. For instead of giving us stiff, prissy and courtly behavior, we are treated to a dark comedy of manners that would feel just as home in today's world of Wall Street greed and ambition, or the manipulative arena of modern politics.
Emma Stone as Abigail
Queen Anne rules the country but is childless, suffers from gout and is oftentimes psychologically incapacitated. To her rescue comes best friend and confidante Lady Sarah, taking control of who sees the Queen and acting like a "cordon sanitaire." Abigail is a cousin of Lady Sarah, whose family has fallen upon hard times, so she comes to the palace seeking employment. From protégée to formidable rival, we watch with fascination as Abigail attempts to supplant her mentor, and become the Queen's new 'favourite.' And all this happens during an era when patriarchy ruled; and yet these women found ways to be dominant players in how the government was run.
Rachel and Emma are in the list for Best Supporting Actress; but in my mind, will be cancelling each other out come Oscars night. Olivia is up for Best Actress and I wouldn't be at all surprised if she takes home the prize. Movie scribes have been writing about how it's between Glenn Close and Lady Gaga; but I'm looking at the 10 nominations of The Favourite, and believe the race is more between Glenn and Olivia. Glenn is obviously the sentimental pick, for a strong performance in a mediocre film. Olivia is the one for sheer acting, in a film where her two female co-stars are "punching with their gloves off" — that Olivia more than holds her own is testament to her masterful acting display.
Olivia Colman plays Queen Anne
At times imperious and domineering, at other moments fragile and insecure; there's a gamut of emotions imbued in this impressive Queen Anne portrayal. I loved the scene at the ball when without speaking any words, Olivia's range of facial expressions conveys the swirling thoughts troubling the Queen. And both Rachel and Emma are terrific in their very contrasting roles.
With the Best Actress in a Comedy or Musical of both the Golden Globes and the Critics Choice, as well as BAFTA Best Actress, under her belt, the time may be ripe for Oscar to recognize the brilliant work Olivia has been churning out over the years. Then again, with Glenn having received seven nominations (combining Best Actress and Best Supporting Actress) over the years and never having won, the Academy may make this the year they finally address that oversight. Regardless, do watch The Favourite when it opens here in Manila as it is an advanced class in superb acting.