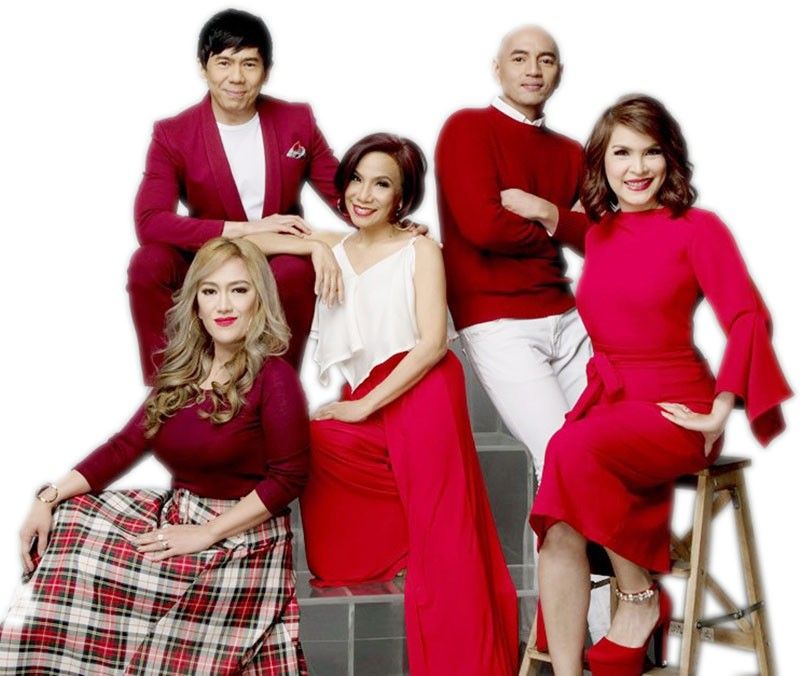 Jamie Rivera (rightmost) with The CompanY quartet (from left) Sweet Plantado, Moy Ortiz, Annie Quintos and OJ Mariano: Their Music Museum concert (Thursday, Feb. 14) is calculated to take you down Memory Lane with love songs from the '70s, '80s, '90s and the 'now'. Jamie is the icon of inspirational songs, one of them We Are All God's Children which she wrote for Pope Francis' visit in Manila in 2015.
Jamie: The pleasure of The CompanY
FUNFARE
-
Ricky Lo
(The Philippine Star) - February 12, 2019 - 12:00am
During the presscon for their Valentine concert Jamie in Perfect CompanY on Thursday (Feb. 14 at the Music Museum), we asked Jamie Rivera and three of the CompanY quartet (Moy Ortiz, Annie Quintos and OJ Mariano, minus Sweet Plantado who got stuck somewhere) what their favorite Valentine/love songs were and they not only named them but also sang the lines that move(d) them.
• Jamie — What Matters Most (by Kenny Rankin): It's not how many summer times we have to give to fall/the early morning smiles we tearfully recall/what matters most is that we loved at all…
• Moy — For All We Know (the Carpenters version; theme song of the movie Lovers & Other Strangers): Love, look at the two of us/strangers in many ways/let's take a lifetime to say/I knew you well/for only time will tell us so/and love may grow for all we know…
• OJ — That's All (any version, some by Nat King Cole, Frank Sinatra and Sarah Vaughan): I can only give you love that lasts forever/and a promise to be near each time you call/and the only heart I own/for you and you alone/that's all, that's all…
• Annie — If (by Bread):…If the world should stop revolving/spinning slowly down to die/I'd spend the end with you/and when the world was through/then one by one the stars would all go out/then you and I would simply fly away…
Even if they sang only a few lines, Jamie and The CompanY so enraptured the movie writers who sang along with them. I guess many of them would show up at Music Museum on V-Day to listen more songs from, hands down, five of the most romantic artists in the industry.
Produced by Star Events and CCC Productions, Jamie in Perfect CompanY is their first concert together even if, according to Jamie, "I did work with Moy who was my back-up in my concert Hey, It's Me years ago." Confirmed Moy, "Up to now, we do backup for Jamie for studio productions."
Like Jamie (whose claim to fame includes performing Kim in Miss Saigon in London's West End and the song We Are All God's Children for Pope Francis' visit in Manila in 2015), The CompanY has come a long way.
"We started with 12 members in 1985," recalled Moy, "and it was Ryan (Cayabyab) who took a chance to hire us as back-up singers. Later, we became only eight when four members took corporate jobs that made them too busy to have time for shows. Then, two members got married to each other and settled down somewhere, far from Manila, and there were only six of us. That was in 1990 when we recorded our first album. Soon, two more members quit, leaving us only four until another member left."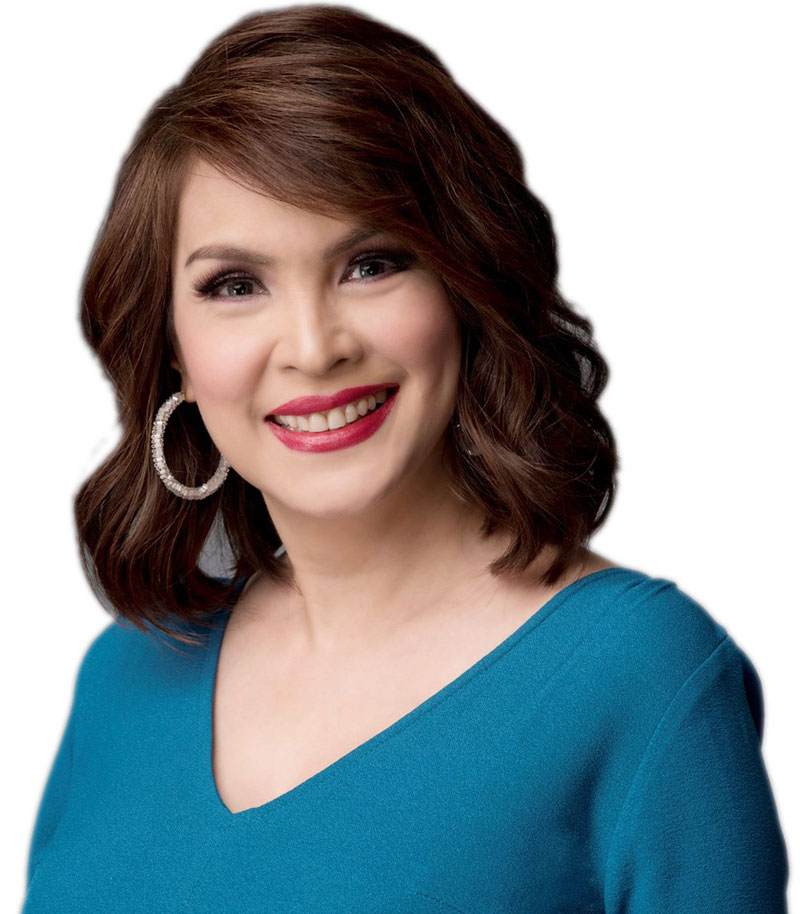 Added Annie, "OJ is our newest member and we have been a quartet since then."
So what keeps The CompanY intact despite the change in number of membership through the years?
"Love of the craft," stressed Moy. "You fall in love with the craft that you are willing to do it for free. For sure, there are disappointments and frustrations along the way but you don't give up. Still and all, you still enjoy doing this job because that's what you are meant to do."
Jamie agreed. "For us, music is a passion, not work. You are doing it because you love it," adding, "I am so excited to be in this CompanY."
For the Music Museum gig, Jamie will sing some of The CompanY's songs (take your pick: Muntik Na Kitang Minahal, Everlasting Love or Now That I Have You) and vice-versa (Awit Para Sa'Yo, I've Fallen For You, Tell The World of His Love or Hey, It's Me?).
I bet that like Jamie, you will also enjoy the pleasure of The CompanY, especially in this season of hearts. If those "samples" at the presscon were to be a gauge, I'm sure Jamie in Perfect CompanY will be one of the season's most enjoyable events calculated to take you down Memory Lane with songs from the '70s, '80s, '90s and the "now."
(Prices of tickets to Jamie in Perfect CompanY are: P3,950 VVIP; P3,450 VIP; and P1,450 Silver. Call Ticketworld at 891-9999 or the Music Museum.)
(E-mail reactions at rickylophilstar@gmail.com. For more updates, photos and videos, visit www.philstar.com/funfare or follow me on Instagram @therealrickylo.)