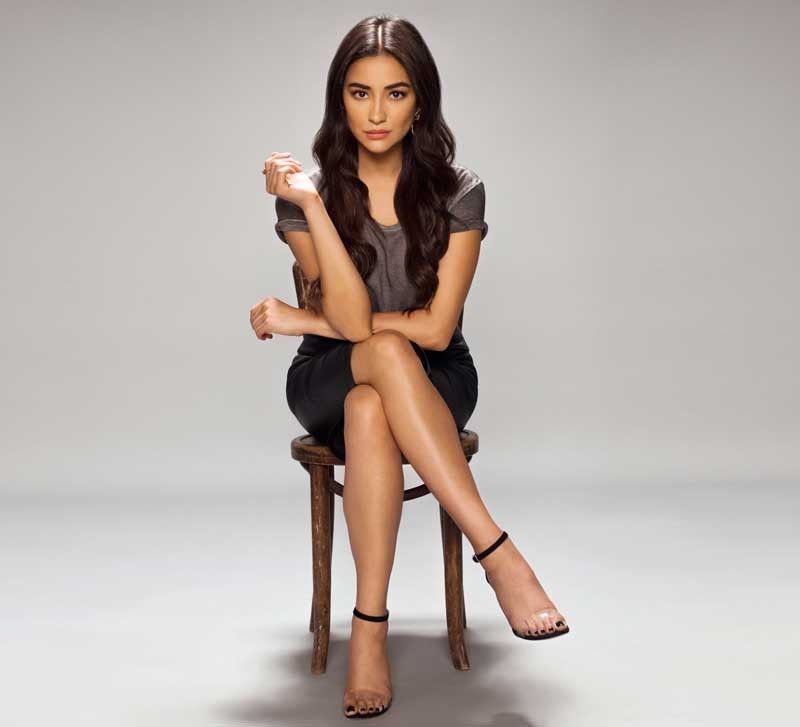 Shay Mitchell's glam shot
Photos from Netflix and Shay Mitchell's Instagram
What makes Shay Mitchell 'authentic' online?
MANILA, Philippines — Filipino-Canadian Shay Mitchell stepped into the room for a roundtable interview in a hot pink dress that seems to exist for the purpose of celebrating her morena skin color.
When the 31-year-old star of Netflix's You was a lot younger, as she has had mentioned in multiple interviews, she made herself as pale as possible, wore contact lenses, went blonde and generally felt insecure over her mixed lineage.
That's all in the past now. According to Shay, she has fully embraced the Filipino in her. "That's who you are," she said.
Earlier this week, Shay together with You lead star Penn Badgley were in town to meet the press (Jan. 14) and the fans (Jan. 15) of their thriller series. It was her third time in the country. (A previous visit that The STAR covered, she was then with her mom Precious Garcia who's from Pampanga.)
Shay also updated her over 22 million Instagram followers of her activities in between like visiting the children of Virlanie Foundation and getting her halo-halo fix. When she was being dolled up for the events, she tagged 2018 Miss Universe Catriona Gray and Anne Curtis in her IG stories — looks like she knows her Filipino showbiz — who both promptly returned the love.
Clearly, she is a "social-media maven" who in Penn's words has an "authentic" relationship with soc-med. Perhaps, there's nothing more authentic than her Instagram story at the start of 2019 about her ups and downs in the year that was, including a heartbreaking miscarriage. She posted: "I lost the child of my hopes and dreams."
While the media wasn't allowed to ask her personal questions, Shay got to share how she tries to be her true self in this age of social media, filters and well-curated feeds. People's behavior online is one of the main themes explored in You.
"(I have) personal rules, yes," she told The STAR and other reporters. No. 1, she doesn't "Instagram-story" her location real-time (unless there's security). Second, she doesn't post anything she's unwilling to discuss. "If you put a photo of you and (a post about) a relationship with somebody, then you have to be OK to talk about it." Last but not the least, she wants to be as real as she can be. "I may post a very curated, filtered photo but on Instagram Stories, you see me in the morning waking up. I want that balance so people can see both sides."
In You, Shay plays Peach Salinger, the wealthy, controlling close friend of Guinevere Beck (played by Elizabeth Lail) who is most suspicious of the intentions of Joe Goldberg (a charming bookstore manager turned creepy stalker) towards her friend.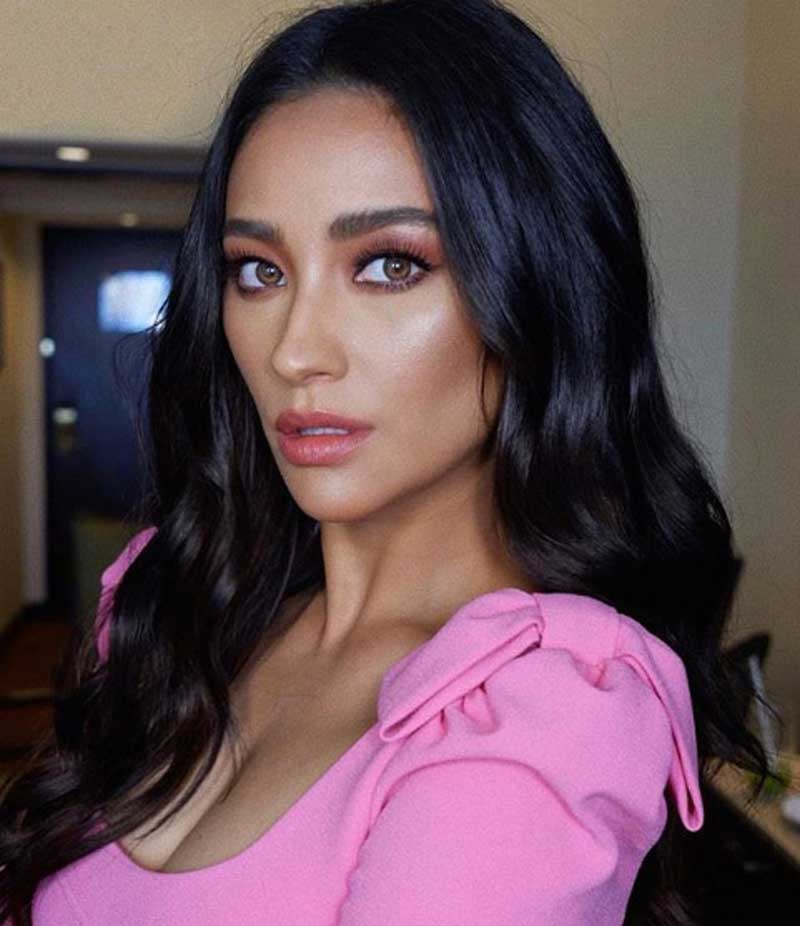 Shay's look for the roundtable media interviews to promote the Netflix show You last January 14...
Here's the rest of the interview where Shay also talked about the tough part of playing Peach, off-screen moments and the bucket list item she ticked off while doing You:
On visiting the Philippines for the third time:
"So excited for the food, for the beach. I've always loved coming back, you know. My mom is Filipino, she is raised here. So for me, not being raised (here), it's nice to come back and further understand the culture. I think everybody should embrace where they came from. That's who you are. There's a huge part of me that came from the Filipino side. So, yeah, coming here with my mom (before) was obviously really, really fun. And now coming here with a friend, who's also close to me, she'll get to see the culture as well."
On what it's like playing Peach and what she learned about herself while doing You:
"I think that aside from the fact that it was fun, I played such a nice girl for so long, I wanted to play somebody who was spicier. Also, there were so many layers to her. She wasn't just a b. She was somebody who was sensitive, having had no love growing up and I think that there were moments for her you almost felt bad, you just wanted to give her a hug... It's obvious how to play a mean girl but to have other elements to her as well, where you're like she does have a heart, you know that's a lot more challenging.
"Being able to put yourself in other's shoes, in this case which is my own shoes hahaha, getting to play different characters is just so much fun and I think I'm really lucky because I'm able to take on projects... because I'm passionate about them and with that, it just allows you to have fun with the role and enjoy it so much more. So, it was really great to get on with it and meet new friends, the cast members, the crew and for me, it was on the bucket list to be able to shoot in New York. And so it just happened I got the Gossip Girl with me hahaha (referring to Penn's character in his previous show that was also set in NY)."
...and the actress in a scene from the thriller series.
On drawing from past experiences for her role:
"I like the most her sassiness and I love saying those very quick one-liners, that was so much fun. I dislike her insecurity because having to play out that insecurity that she definitely had was the whole reason why mean girls are who they are. That's who I grew up with in high school. There was a bunch of girls who were horrible to me, and after years of therapy, now I realize they had a lot of insecurities and that's why they felt the need to be mean to people. And I think that's what Peach has as well.
"I just really tried to understand her and I made up her life story even without knowing that was true or not. Because I also know girls like her. Like I said, I was bullied by certain girls in high school. They possess similar sort of characteristics, not the loving kind because they didn't care for me. Just how they acted…
"(Reason for being bullied) again, insecurity, 100 percent. I know that's why. I think girls in high school are figuring themselves out. And anything that seems competition or anything that they don't understand, they can just be meaner about it.
"I just didn't look like many of the girls I went to school with. I grew up in a predominantly Caucasian school. My mom, she was thought as my nanny. It was difficult. That's why now, any of us is always proud to show off heritage no matter where you came from. But that was something I struggled with before."
On unforgettable behind-the-scenes moments in New York:
"So much. The others (in the series) like Elizabeth and Nicole Kang, they are big fans of musical theater, Broadway. Penn and I not so much. A, I'm not a good singer so maybe that's why. I don't share anything like Lea (Salonga) is my second cousin but I don't have her voice. So, we would just be always teasing them if you will (breaking into a musical theater voice), 'Hello Penn, how are you today?' That was a constant joke on set."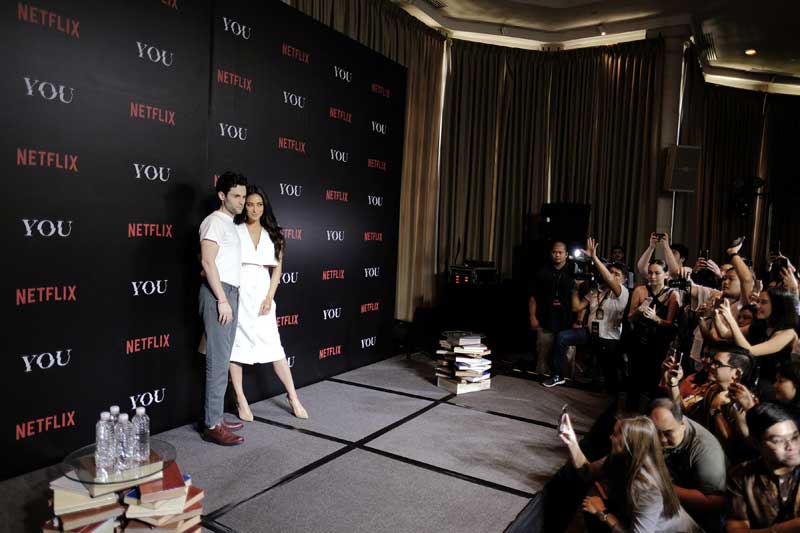 Shay with You lead star Penn Badgley at the In Conversation event at the Peninsula Manila on Jan. 14
On lessons about social media use from the show:
"Just to be a little more cautious. I think it's great that we use social media to share with people what are days like and all that. To be honest, when I'm out in public, I'm not Instagram story-ing where I'm at, at the moment. I send it out later. And I don't think that should just be for the people in the public eye or celebrities, I think it's for everybody. You never know who's watching so out of protection for yourself, posting later on when you're not in the location is always something smart. I also think, really, really thinking about everything that you put out there because it can't ever disappear. So if you put anything on social media, just think very carefully and ask yourself if it's going to be OK 10 years from now...
"I think (You) is about how society is functioning in this day and age. We're using social media to put out, you know, our interests and dislikes. We're using social media to get into relationships and meet people. We're using our social media to prove a point and where we stand politically. And we're using it as a tool, and I really think that we showcase how we use it in all different ways on the show. And people can relate to it, no matter where you are in the world. Because we're all on social media especially in the Philippines, you guys use it the most hahaha!"
On how much of herself she shares on her Instagram:
"What I'm comfortable to put out there. I think that's the beautiful thing with social media and it being in my hand, nobody is telling me what to do and what not to do. You know, I put out there what I'm comfortable talking at that moment (and) when I feel OK to talk about it. And to me, the things I don't want to discuss, you won't know about. I think that's kind of great. But I also love that I can say what I want to say, and the message I want to send across from me to the viewers, as opposed to going through somebody else. And I love that I have that control.
"I love people to get to know me outside the characters I play. You know, it was incredibly important for the show that I was on before (referring to Pretty Little Liars) because I didn't want them to think that I was truly that person. I wasn't. I'm Shay and I play these characters and I have many other interests. So to be able to share my experiences, being able to be in the Philippines, to show like 'This is what turon is' to break it down, this is how halo-halo is, the people, my viewers, who may not be able to come to the Philippines, they'll at least know... It's learning. I want to be able to share my experiences and that's why I use social media."