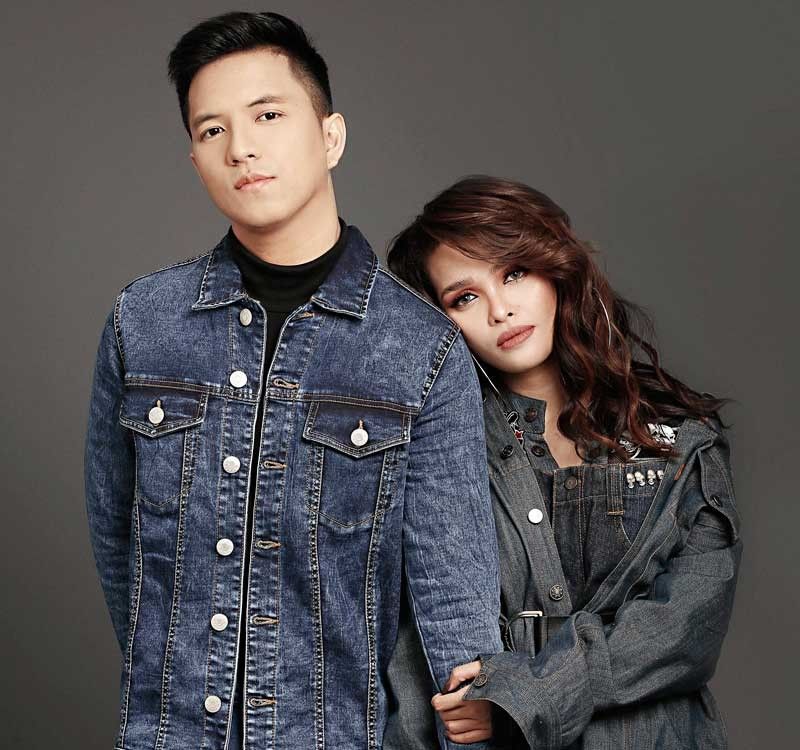 TJ Monterde wants to spend eternity with KZ Tandingan, for whom he wrote the love song Tulad Mo
KZ & TJ are talking about marriage
MANILA, Philippines — Four years is a long time to be in love. Yet for singer-songwriter TJ Monterde, four years is too short a time to spend with his girlfriend, KZ Tandingan. The Polyeast artist wants to spend eternity with the talented KZ, for whom he wrote the love song Tulad Mo.
Pag-ibig ko'y aking sinulat/At ikaw ang pamagat/Sana naman ay mapansin/Himig nitong damdamin.
He quotes part of the song's lyrics in an interview for @Christmas Time, TJ's holiday album featuring fellow Polyeast singer-songwriters Bamboo, Drei Raba and Izzeah, spoken artist/songwriter Juan Miguel Severo and R&B singers Sassa and Chan Millanes.
Yes, TJ admits. He and KZ (TJ is her first boyfriend) have discussed marriage, but they have yet to get engaged — soon, the lovestruck songwriter hopes.
For now, both are focusing on work. TJ did have a duet with KZ called Ikaw at Ako last year. He also helps KZ out whenever she needs a bridge or chorus for a song she's writing. KZ does her part by guiding TJ on the vocals part of a song he's writing.
But TJ is just as happy working on his own songs. One of them is his re-recorded version of Litrato Ngayong Pasko, a love-oriented Christmas song which he offers to family members who live far apart (a.k.a. OFWs).
TJ knows Christmas is a season of joy. So writing a sad song about a six-year-old boy waiting for his OFW dad to come home for the holidays was extra challenging. All the boy wanted was a simple photo of the father he misses so much.
The song's inspiration is close to TJ's heart. He saw how hard his aunt cried every time her OFW husband had to leave for work every November. TJ wrote the song for her and others in their shoes.
"My aunt cried even more, but my tito was happy for me," recalls TJ.
He's just as happy — even overwhelmed — at the positive feedback Litrato Ngayong Pasko has been getting.
TJ reports that OFWs have been sending messages to his Facebook account, telling him that they had to book a ticket to be home for Christmas. He even took screenshots of these touching messages from total strangers.
The song, released two years ago (it now has a new piano-based arrangement), remains as timely as ever. It draws its strength from its message about family.
"The psychic reward is ovewhelming," TJ says.
That's what he gets for coming up with a moving song which reminds everyone that family and love — not material things — matter the most.