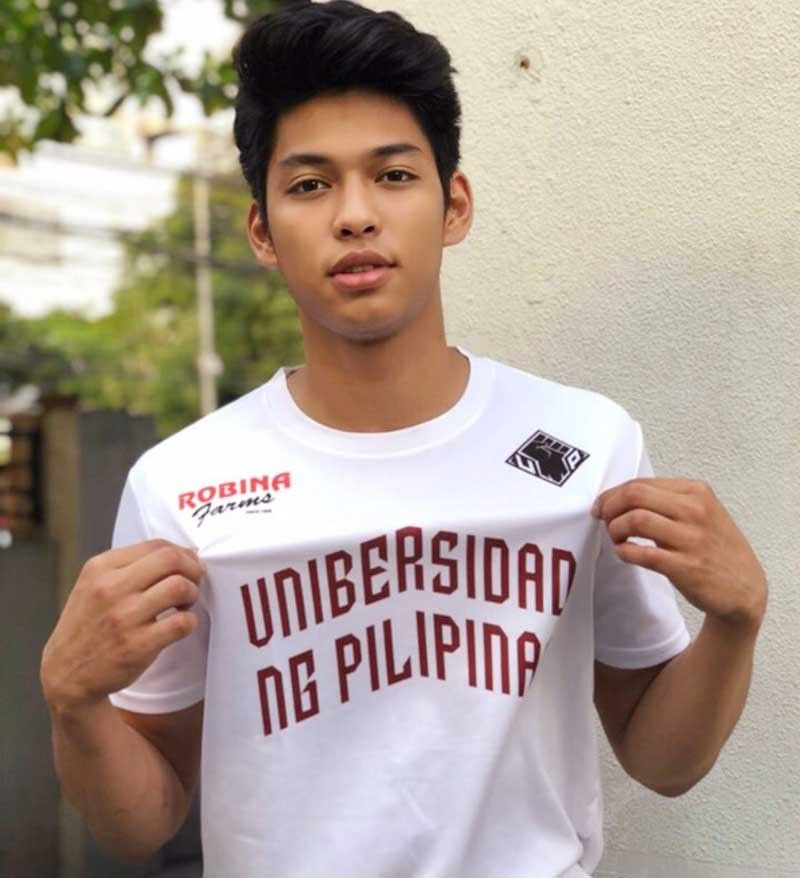 Ricci Rivero, no doubt the cutest hardcourt heartthrob, makes a stopover in showbiz before he plays for the UP Fighting Maroons in the 2019 UAAP
Ricci happy to be 'Marooned'
CONVERSATIONS
-
Ricky Lo
(The Philippine Star) - December 16, 2018 - 12:00am
"No more tears!"
That's what Kobe Paras promised in reaction to UP Fighting Maroons' loss of the UAAP Season 81 crown to once-again champion Blue Eagles of Ateneo. It's a promise shared by Ricci Rivero who, along with Kobe, will see action in the UAAP Season 82 next year and (keep your fingers crossed, Maroon rooters!) hopefully snatch the Big Ball from the Eagles.
Asked what he could contribute to the UP campaign, Ricci said with confidence, "Create open shots for my teammates."
And how did he react to the Maroons' sad fate?
"Sad at first," admitted Ricci, who turned 20 last May 25 (Gemini), "because my teammates and coaches sacrificed a lot and did their best but still fell short of the championship. But then, I realized that Ateneo is a very solid and well-experienced team, so happy pa rin ako sa na-achieve ng UP team ko and happy na rin for Ateneo because I also have friends there."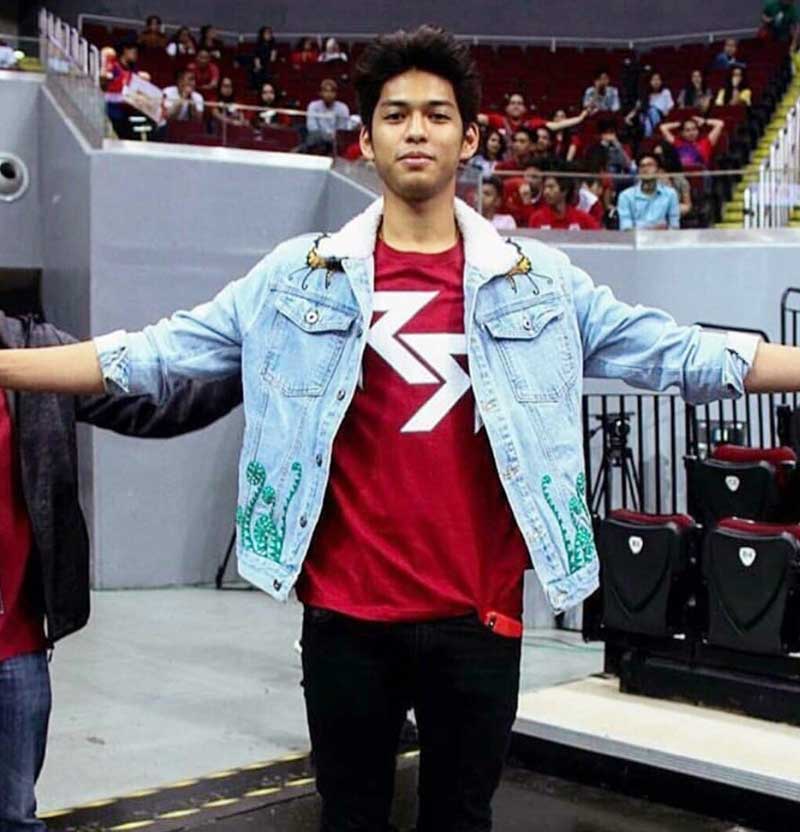 From La Salle where he enrolled in a sports-related course, Ricci is now taking up B.S. Tourism. (He's being managed by VirtualPlayground, Dondon Monteverde's company.)
Hailed as the newest…and cutest!...heartthrob of the hardcourt, Ricci is the third of the seven sons of coach Paulo "King" Rivero and his wife Abigail Uy.
"Without my dad, I wouldn't be in the shoes I am today," said Ricci. "He is the reason why I started playing basketball, together with my brothers Prince and Rasheed."
God-fearing is how Ricci described his family.
And how does Mom Abigail describe Ricci?
"Ricci is my third-born. He is sweet by nature, very gentle on his younger siblings and the one helping me out in taking good care of his little brothers then. At six years old, he could very well carry them in his arms, change nappies and put them to sleep.
"He is sensitive and loves to take care of other people. Though not a cry baby, he does shed tears but only when he is tired and hurt badly. In school, he is quiet, alone most of the time. He's adventurous, determined, very smart, and sometimes a comedian, too.
"He is his own person, clear about his sense of self, and able to defend his opinions and his personal space. He saves his own money to buy all of us gifts; he hardly asks anything from us. He raises funds on his own to get what he wants, how and when he wants it.
"Ricci used to be skinny but he knows how to 'project' himself. He is ready to stand for us and defend us; he doesn't want any of us to get hurt. He is a great protector, indeed! And most important of all, I thank the Lord for his being God-fearing just like his siblings.
"All my boys are very special; in their own way. When they tell me that they love me or give me a kiss, especially when they were small, they made me feel that my hard work was all worth it. I am glad that they still do that now. They are never ashamed of showing that act in public, giving me a big hug and a kiss. I will treasure that gesture forever."
That maternal pride should explain why Ricci has won the affection of his fans who enthroned him as "The Most Tweeted Filipino Athlete" in 2017, beating (in order of preference) Alyssa Valdez (#2), Manny Pacquiao (#3), Gretchen Ho (#4), Kiefer Ravena (#5), Mika Reyes (#6), Prince Rivero (#7), Brent Paraiso (#8), Kib Montalvo (#9) and Thirdy Ravena (#10).
The ranking changed a bit in a same survey this year, with Ricci still secure on No. 1, followed by Alyssa Valdez (#2), Gretchen Ho (#3), Manny Pacquiao (#4), Mika Reyes (#5), Thirdy Ravena (#6), Kiefer Ravena (#7), Aby Marano (#8), Prince Rivero (#9) and Brent Paraiso (#10).
What's more, Ricci has his own official merchandise store simply known as RR.
Oh yes, about his movie Otlum (Multo spelled backwards according to the millennial habit these days), a horror-comedy which is among the eight official entries in the 2018 Metro Manila Film Festival (MMFF), in which Ricci plays the Killjoy ("Na sobrang maawain") of a barkada that includes, among other actors, Jerome Ponce, Buboy Villar, Kiray Celis, Vitto Marquez, Jairus Aquino, Michelle Vito, Danzel Fernandez (son of Sta. Rosa City, Laguna, Mayor Dan Fernandez and wife Shiela Ysrael), plus John Estrada. Direction is by Joven Tan
How long is he "stopping over" in showbiz?
"Only for a while," said Ricci. "I just tried it. My focus is still on my studies and basketball."
Yes, he's active on social media.
"That's the only way I can repay the efforts of my supporters," he claimed.
Meanwhile, here's a little "body talk" with Ricci who stands six-feet flat; weighs 179 lbs.; and wears medium-sized shirt, large-sized briefs and size-13 playing shoes/size-12 walking shoes.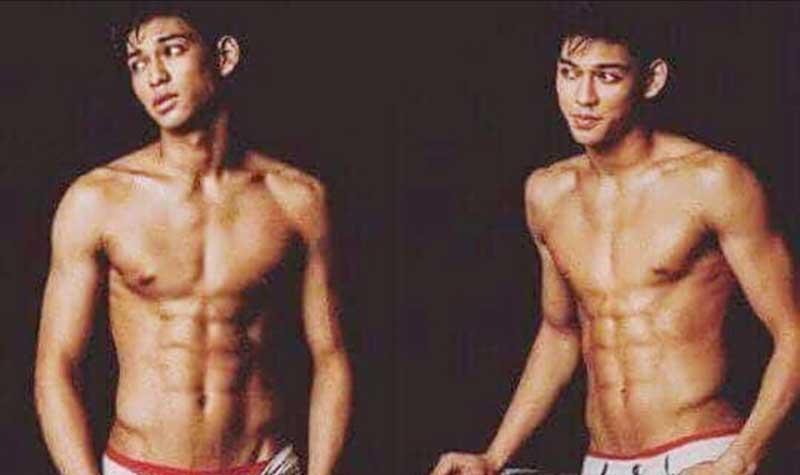 What kind of diet do you follow?
"Not too much oily food."
What's usually for breakfast?
"Cereals."
What's usually for lunch?
"Any Filipino food (lutong bahay)."
What's usually for dinner?
"Any with soup, pero sana may sinigang."
What workout do you do?
"It depends what for — weights three times a week, core (every day), and basketball-related workout four to five times a week."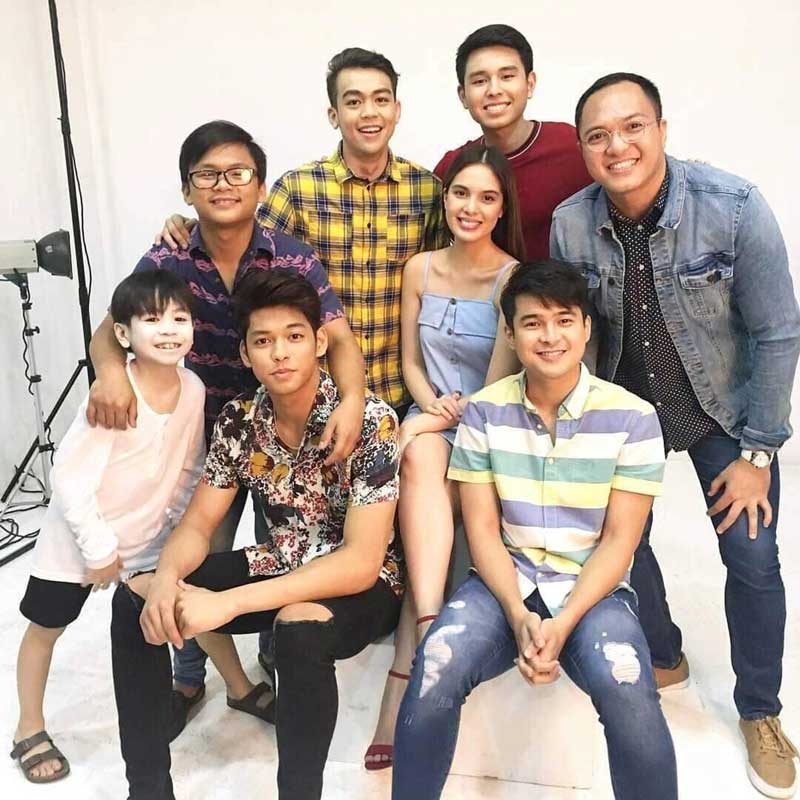 Ricci in the 2018 MMFF entry Otlum with (clockwise, from top left) Buboy Villar, Vitto Marquez, Danzel Fernandez, Paolo Angelo Ebora (film promoter), Michelle Vito, Jerome Ponce and Ynigo Delen: What kind of workout do I do? It depends what for — weights three times a week, for core every day, basketballrelated exercise four to five times a week
Favorite part of your body?
"My eyes."
What's in a girl that turns you on?
"Simple and God-fearing."
How much sleep do you get per night?
"Seven to nine hours."
Favorite sleepwear?
"Boxers and white shirt."
Last thing that you do before you go to sleep?
"Pray."
First thing that you do as soon as you wake up?
"Pray and thank God for another day."
How do you unwind?
"I just wanna be alone and away from the usual environment."
Using only body language, how would you show a girl that you like her?
"In the way I look at her, especially sa eyes."
(E-mail reactions at rickylophilstar@gmail.com. For more updates, photos and videos, visit www.philstar.com/funfare or follow me on Instagram @therealrickylo.)