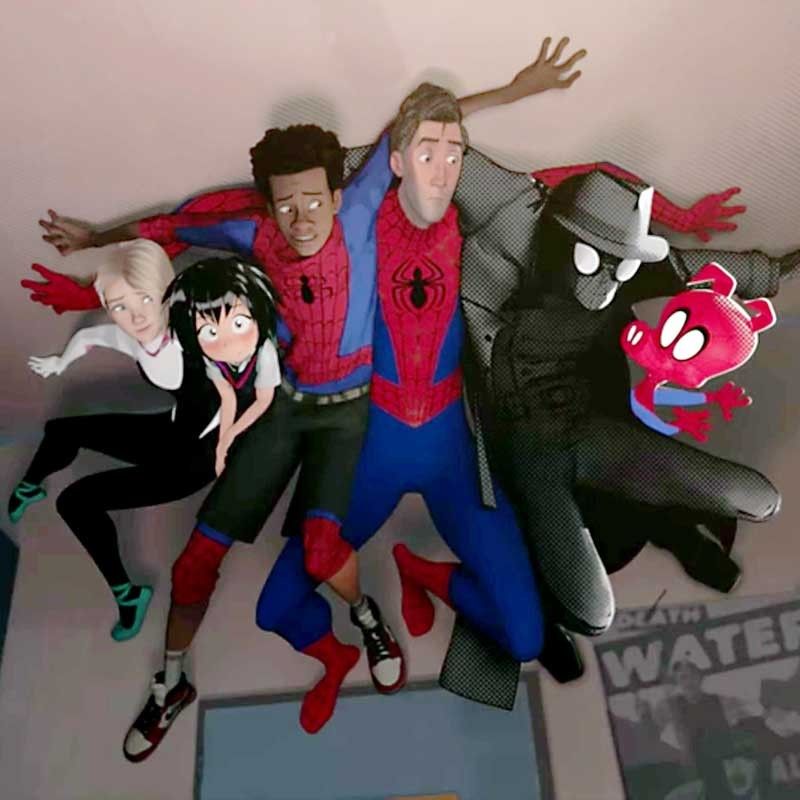 A blend of both computer animation and hand-drawn artwork, there's a dizzying new feel to the animation.
Memorable ride with the Spiders
Film review: Spider-Man: Into the Spider-Verse
MANILA, Philippines — Just last week, the NY Film Critics awarded Spider-Man: Into the Spider-Verse as its Best Animated Feature for 2018. And in a year when both Isle of Dogs and Incredibles 2 were released, that's some kind of feat — recognition of how this Spider-Verse may just possibly be the best Spidey adaptation of all time, truer in spirit and more faithful in its execution to its source material than any of the live action films ever were.
A blend of both computer animation and hand-drawn artwork, there's a dizzying new feel to the animation. At times, it seems hyper-real, the next instant a homage to the original comics (stay for the end credits) and in the next moment, a sly nod to Japanese animé and other classic comic art forms. It's a dizzying feat of mix and match, with both an eye to detail and yet, giving us a fresh overall feel. Over 140 animators were used to create Spider-Verse, the most used in a single project by Columbia/Sony Pictures Animation.
The source material is Miles Morales: Spider-Man and it's a canny choice, as in this age of inclusivity and ethnic diversity, we have the first Spider-Man whose mother is Puerto-Rican, and father is African-American. Miles (voiced by Shameik Moore) lives in Brooklyn, loves street art, and his teenage angst stems from being enrolled in a special honors school that takes him away from his 'hood, and forces him to interact with kids he doesn't feel much affinity with. Bitten by a radioactive spider, the film then follows the playbook, but deviates wildly when Spideys from alternate universes converge, hoping to save all realities from the havoc and mayhem Kingpin is planning to create.
In itself, the premise is already wild and wooly; but when you see how imaginative these alternate Spideys are, you'll know what kind of an enjoyable ride is in store for us. At one point in the story, there are six Spider-Men working in unison; and two are girls. There's Spider-Gwen (Hailee Steinfeld), and Peni Parker (Kimiko Glenn). There's a wonderful conceived noir Spider-Man (Nicolas Cage), and a super self-deprecating version called Peter Porker, a.k.a. Spider-Ham (John Mulaney). And best of all, there's Peter B. Parker (Jake Johnson), a disheveled, pot-bellied, over-the-hill version of Spider-Man. Together with Miles' in-training Spider-Man, they take us on an adventure that provides the right amount of action, humor and emo-moments.
Even the soundtrack is very much "now," the kind of music that Miles Morales would listen to — with new tracks coming from Post Malone and Nicki Minaj. It's this care in putting all the right elements together that makes this film works so well. The interconnectivity between universes can be far-fetched conceptually, but we easily go along for the ride.
To see is to believe, and if you've loved comic books, the superhero film genre, or enjoyed any one (or all) of the existing three iterations of live-action Spider-Man (Tobey Maguire, Andrew Garfield and Tom Holland), this is a film you'll thoroughly enjoy. Even at its craziest and silliest, there's a deep respect for all the Spider-Man versions that have come before this Spider-Verse.