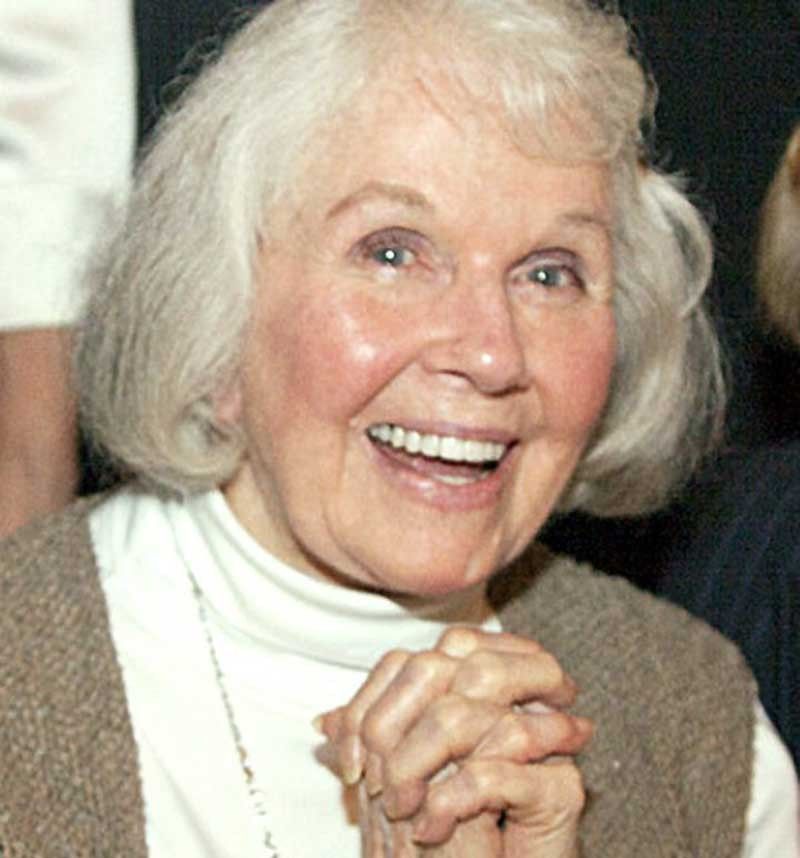 The retired singer-actress was a big star during her time with a torrent of successes squeezed into a very short 30 years
Doris Day is alive and well at 96
A sad piece of news rocked the Internet last Nov. 30. Doris Day had died. You know Doris, blonde, blue-eyed and virginal in her trademark turtle-necked sweater. It took those concerned a day to issue a denial. It was fake news. It was what is called a hoax. The retired singer and actress who is now 96 years old is alive and well in her home in Carmel by the Sea. She keeps busy with her work in the Doris Day Animal League and like she does every year, she is now looking forward to her next birthday on April 3.
Now that was not very nice of whoever came up with the hoax. But in a way I am glad that he did because it sparked interest on Doris. While I always thought I knew a lot about Doris from her films and recordings, the wealth of information I found about her when I went into search is simply overwhelming. She was a really big star during her time with a torrent of successes squeezed into a very short 30 years.
The only reason that the big hits and the box-office top-grossers stopped was when she started to feel that morals were changing and going against her wholesome all-American girl image. In fact, some bitchy gossip writer had dubbed her America's oldest virgin because of her refusal to go against her image. This is also the reason why she is forever known as the actress who turned down the role of Mrs. Robinson in The Graduate. It went to Anne Bancroft.
Doris started out as a band singer in 1945. Her first recorded hit was Sentimental Journey with Les Brown. After three years and more hit songs, she was ready for the movies and she bagged the female lead in Romance On The High Seas. The soundtrack gave her another No. 1 seller in the song It's Magic. When the '50s decade rolled in, the former Doris Kapplehoff was the biggest selling and highest paid singer in the US.
Other notable songs over the years were Embraceable You, Till The End Of Time, Day By Day, I Got The Sun In The Morning, Again, Confess, Enjoy Yourself (It's Later Than You Think), A Bushel And A Peck, A Guy Is A Guy, When The Red Red Robin Comes Bobbing Along, If I Give My Heart To You, The Party's Over, Teacher's Pet, A Very Precious Love, Everybody Loves A Lover and Move Over Darling.
Speaking of soundtracks. As with what usually happens with singers/actresses, Doris' every screen appearance resulted in a soundtrack album that gave her a hit song or two. After It's Magic from Romance On The High Seas, there came Tea For Two, April In Paris, Lullabye Of Broadway, On Moonlight Bay, I'll See You In My Dreams and By The Light Of The Silvery Moon.
There was the big musical with Howard Keel. Calamity Jane that gave her Secret Love, the Ruth Etting biopic Love Me Or Leave Me, with the title song and the beautiful ballad My Love And Devotion and the Academy Award-winning theme from Alfred Hitchcock's The Man Who Knew Too Much, Que Sera Sera (Whatever Will Be, Will Be), all those of you who think that Barbra Streisand was the first to record Little Girl Blue, well, it was actually Doris for the soundtrack of the musical Jumbo.
Doris was on top of the US box-office for nine years, a time that included her trend-setting and record-breaking period of romantic comedies where she was paired with equally popular leading men like Pillow Talk, Lover Come Back and Send Me No Flowers with Rock Hudson, Please Don't Eat The Daisies with David Niven, The Thrill Of It All and Move Over Darling with James Garner, That Touch Of Mink with Cary Grant and also the thriller Midnight Lace with Rex Harrison.
Doris left the movies in 1968. Her last feature film was With Six You Get Eggroll with Brian Keith. She turned to the small screen in The Doris Day Show which was on the air from 1968 to 1973. And with the arrival of the permissive '70s and changing entertainment trends, Doris said goodbye to show business. Of course, she went on to parlay her huge popularity to her fight for animal rights. Doris was the first celebrity to ask for an end to wearing animal fur.
And so what would have been an obituary became instead a celebration of Doris' remarkable career. And after reading all about that I have a lot of listening to do. Did you know that Doris recorded a beautiful Christmas song titled Christmas Story?