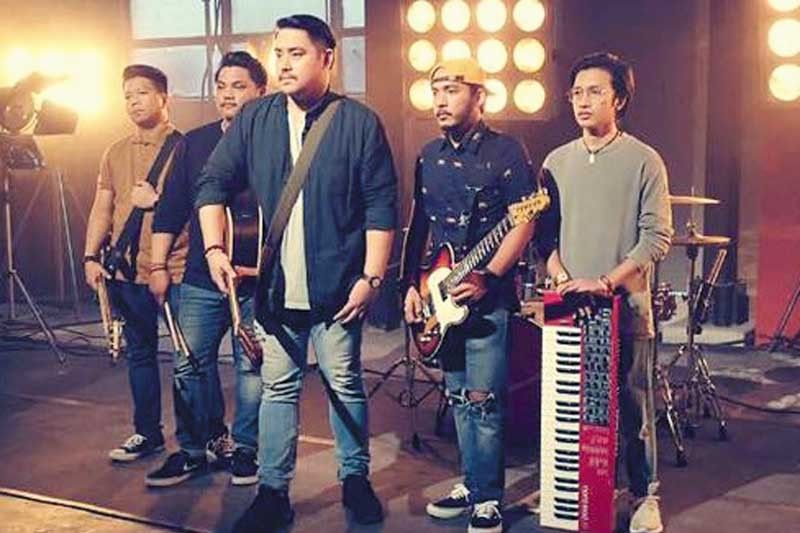 The band's music is pop rock of the light kind that echoes early Manila Sound.
The triumph of December Avenue
What are the sounds that make up the hit charts of Philippine pop music these days? I say a motley sort but also a very exciting line-up. Well, aside from the usual imports from the US of A like, Maroon 5, the UK, Dua Lipa, Europe, Kygo and these past few years, those swoony Koreans, example BTS, here are the names that are usually found.
Of course, divas like Sarah Geronimo, her latest is the '60s revival Kiss Me Kiss Me and established bands like Up Dharma Down, Grace Note or Silent Sanctuary and Itchy Worms still appear from time to time. But there are now also new stars to reckon with and I say that these artists truly turned local music upside down this year and in the process, perhaps saved an entire industry. Ex Battalion, Ben&Ben, Moira Dela Torre, IV of Spades, Janine Tenoso, This Band, Because, Shanti Dope, UNIQUE, John Roa and a recent addition indie band December Avenue.
Many were surprised over December Avenue's swift rise in the charts with one hit single after another these past few months. But I am not. The band has been around for quite a while, 10 years at the very least. The boys from the UST Conservatory of Music, Zel Bautista on vocals and guitar, Jem Manuel on lead guitar, Gelo Cruz on keyboards, Don Gregorio on bass and Jet Danao on drums were talented reliables that seemed to be always on the periphery of stardom. Back then, the rule was go ahead and watch, if you see their name on the marquee. You are assured of great music and a good time.
December Avenue is still the same band but they are now also hitmakers. From the Eroplanong Papel and Dahan of some years ago, they have now gone on to major sellers like Bulong, Kahit Di Mo Alam, Sa Ngalan Ng Pag-ibig and certainly one of today's biggest hits, Kung Di Rin Lang Ikaw, featuring Moira Dela Torre. And how did they do this? By being the true romantic Pinoys that they really are.
There is no gimmickry with the sound of December Avenue. Their music is pop rock of the light kind that echoes early Manila Sound. It is sweet and simple with lyrics that express familiar sentiments. A title like Kung Di Rin Lang Ikaw could have come from Mike Velarde or in later times from George Canseco. There is no way that those hugot filled lyrics and matching video will not resonate with today's Pinoy listeners. Trite, old, too emotional? But very real and December Avenue served up the package refreshed in its own style and created a future classic.
And now, here is the week's Top 40 listing according to the Philippine Hot 100 of the Philippine Music Charts site which collates, tabulations from YouTube views, trends, Spotify and Apple Music Streams, iTunes downloads plus additional data from Metro Manila radio charts. Of course, December Avenue is in the list.
Buwan by Juan Karlos; Kathang Isip by Ben&Ben; Kung 'Di Rin Lang Ikaw by December Avenue ft. Moira; Sa Ngalan Ng Pag-ibig also by December Avenue; Girls Like You by Maroon 5 ft. Cardi B; 2002 by Anne-Marie; Thru These Tears by LANY; Kiss And Make Up by Dua Lipa & BLACKPINK; Malibu Nights by LANY; You Are The Reason by Calum Scott.
Maybe The Night by Ben&Ben; Happier by Marshmello; IDGAF by Dua Lipa ft. Saweetie; Mundo by IV of Spades; Tagpuan by Moira dela Torre; BAAM by Momoland; I Don't Wanna Love You Anymore by LANY; Beautiful by Bazzi ft. Camila Cabello; Perfect by Ed Sheeran; Love Someone by Lukas Graham.
BBoom Bboom by Momoland; Electricity by Silk City, Dua Lipa ft. Diplo and Mark Ronson; Taki Taki by DJ Snake ft. Selena Gomez, Ozuna and Cardi B; I Belong To The Zoo by Sana; Eastside by benny blanco, Halsey and Khalid; 8 Letters by Why Don't We; Shallow by Lady Gaga and Bradley Cooper; Kahit Di Mo Alam by December Avenue; Lucid Dreams by Juice World; Dura by Daddy Yankee.
Thick And Thin by LANY; God Is A Woman by Ariana Grande; Di Na Muli by Janine Tenoso; If You See Her by LANY; Bakit Ba Ikaw by Michael Pangilinan; DDU-DU DDU-DU by BLACKPINK; Kahit Ayaw Mo Na by This Band; This Feeling by The Chainsmokers ft. Kelsea Ballerini; I Am YOU by Stray Kids; and Sandali by Because.