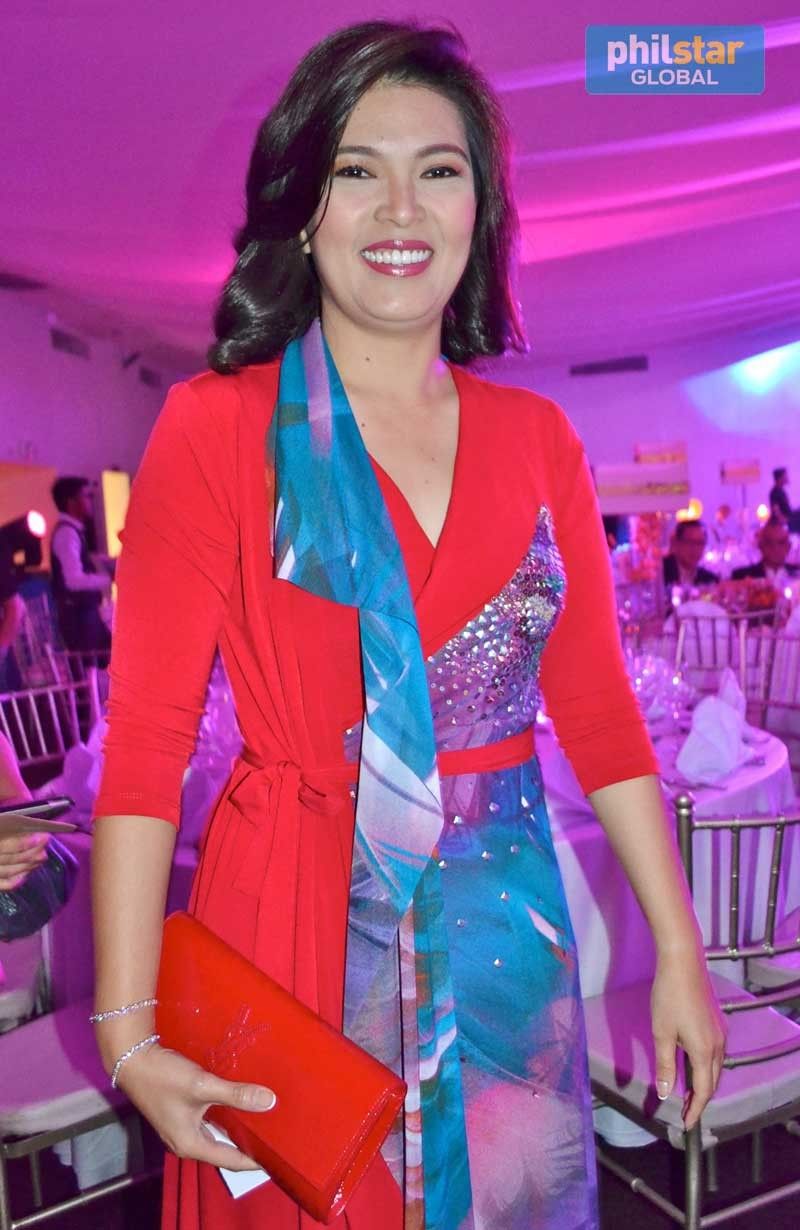 Bacoor Mayor Lani Mercado: I am here because I love my children. I love my family.
Photo by Ver Paulino
'Martyr' Lani fights for rights
Call her a martyr and you won't hear a single word of protest from Lani Mercado if it means fighting for her right as a wife in order to keep the family intact.
Straightforward and honest, Lani didn't hesitate to speak her mind on the subject of her marital relationship with husband, former senator Bong Revilla, who has been detained for four years now at the Custodial Center of the Philippine National Police in Camp Crame. It can be recalled that Bong was arrested on plunder and graft charges on the alleged misuse of his pork barrel funds or PDAF (Priority Development Assistance Funds). Although the trial regarding the case ended in August, Bong's case is up for decision.
It was on the hot seat of Tonight With Boy Abunda when Lani, with eldest son Bryan, expressed difficulty coping to the situation of physically not having the padre de pamilya by their side.
"I look forward to visiting him twice a week. I told my children we have to adjust na kung may problema man pwede siguro nating sabihin sa kanya pero 'yung hindi na kayang i-solve na problema."
"It's very hard you really have to be strong for everyone," added Bryan who is one of the three lead actors in Tres. The three-part action anthology also stars his brothers Jolo and Luigi. His mom, on the other hand, has a guest appearance in one of the episodes.
The now Bacoor City mayor also gave light on issues pertaining to Luigi, her husband's son by another mother.
"At first, everything was just hearsay. I spoke to the mother (of Luigi) once over a telephone conversation. Then, when my mother-in-law died in 1998, Luigi was brought to the house; he was around two years old. But Bong told me that he will be visiting my mother-in-law. So when he first came into the room, in our house, wala parang nag-melt na 'yung heart ko, so I embraced the boy."
She admitted to feeling furious at first. "It's normal because it was painful na pinagtaksilan ka at may bunga 'yung pagtataksil na 'yun."
But her anger didn't last long knowing that she, too, came from a second family. Lani came from the second relationship of her mom and her half-siblings accepted her.
For the first time, Lani also revealed to the public that Luigi's mom was Bong's former girlfriend. "The relationship rekindled after I lost my daughter in 1991 so it was very difficult for me because I just lost a child."
She added, "I told her (during their phone conversation) 'I've been here in a marriage for how many years at ikaw pumapasok ka…you still have a way out because you're not married. I am here for life and I am here to stay so whatever you have with my husband, I hope you'll realize that this is not right.' Really, there are things that happen in our life na hindi natin maintindihan. And it happened and I cannot erase the past."
Lani never denied about contemplating on ending her marriage before. "A lot of times, actually. But I am here because I love my children. I love my family. I love Bong and that's the reason I am here for them."
What's her reaction to people telling that she's a martyr?
"Kung ang ipinaglalaban mo ay kung ano ang para sa 'yo because you have other people to take care of. Not just yourself. It's your children, it's your family. And it is your right to take care of it no matter what, I am a martyr. I'm guilty in that sense."